Barbie x Casetify 
Expressing yourself creatively can be done through many ways, and one such outlet can be through your phone cases. Casetify is a now-familiar brand that continues to spoil us for choice, with their chio themed cases featuring the likes of Harry Potter and Sailor Moon. 
This time, they have given us a new collab with Barbie, the iconic doll created by Mattel, complete with her signature pink colour.
The collection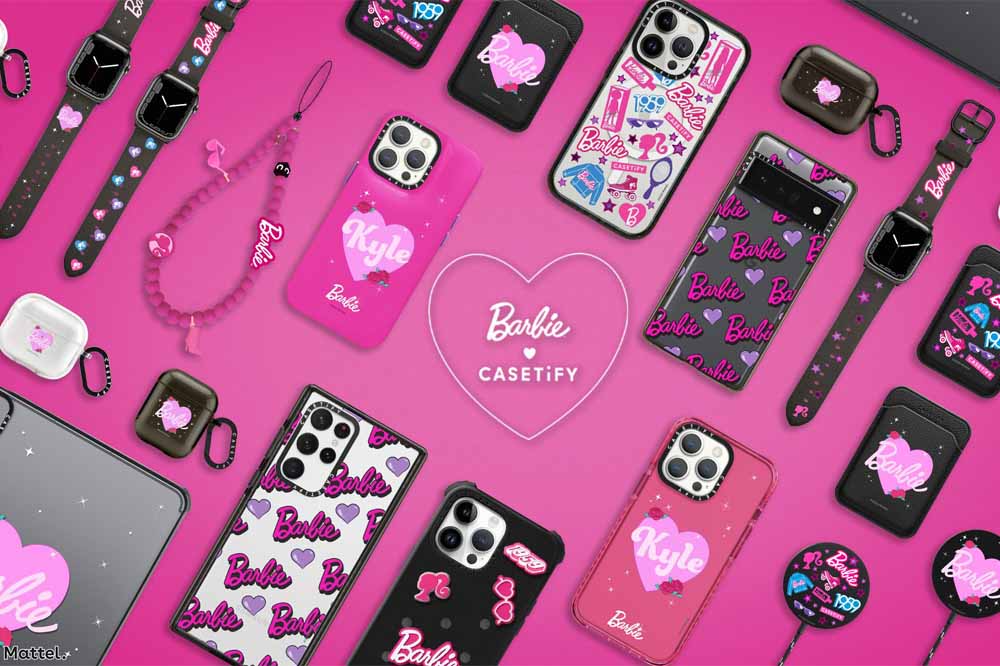 Source
Casetify's new collection of Mattel phone cases come in various shades of pink. With her signature logo engraved on almost every phone case, you can definitely be a Barbie girl living in a Barbie world.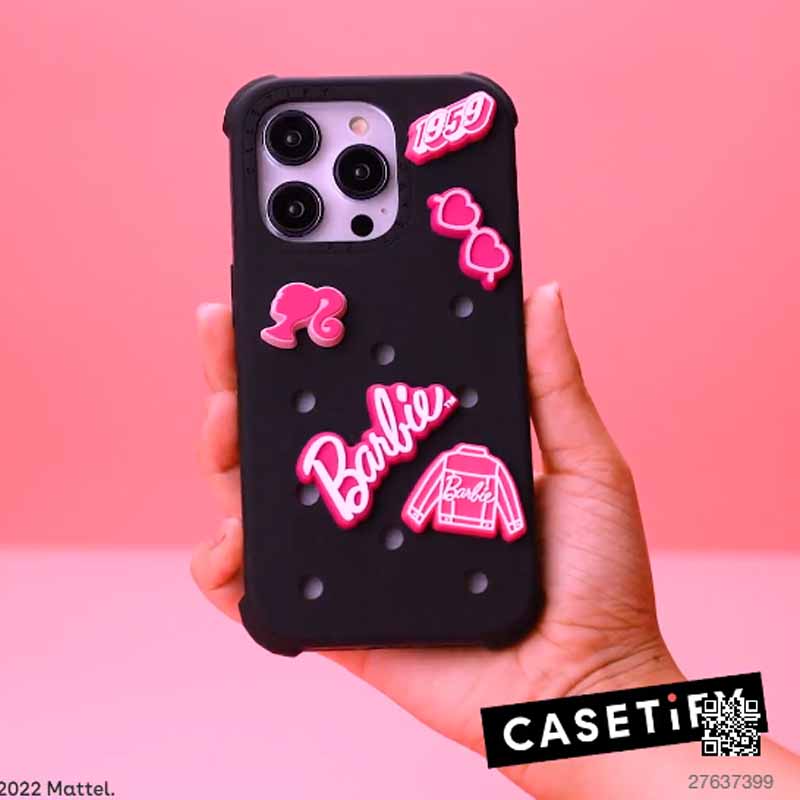 Source
Crocs lovers take note, Casetify has a Pin It phone case with Barbie-inspired jibbitz such as sunglasses and the doll head logo. With a simple black base, the phone case allows the pink and white pins to stand out. You can even personalise it yourself and make it truly yours. 
The Barbie Pin'It case includes five pins upon purchase.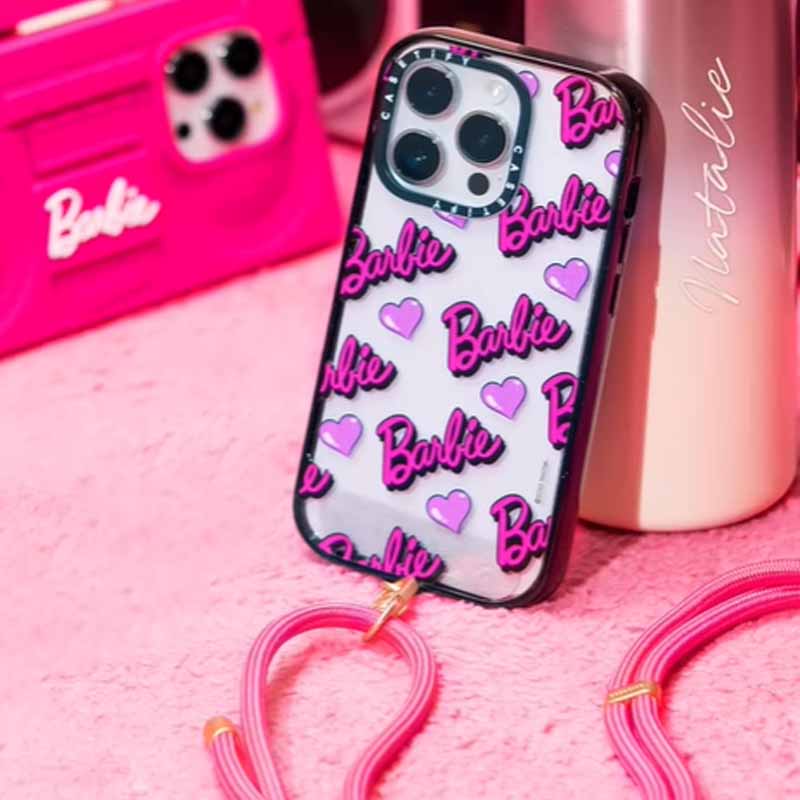 Source
Opt for an adorable pattern on this clear case, with purple hearts and Barbie signatures. Alongside the case comes a pink and gold strap which you can use to attach to your phone for safekeeping.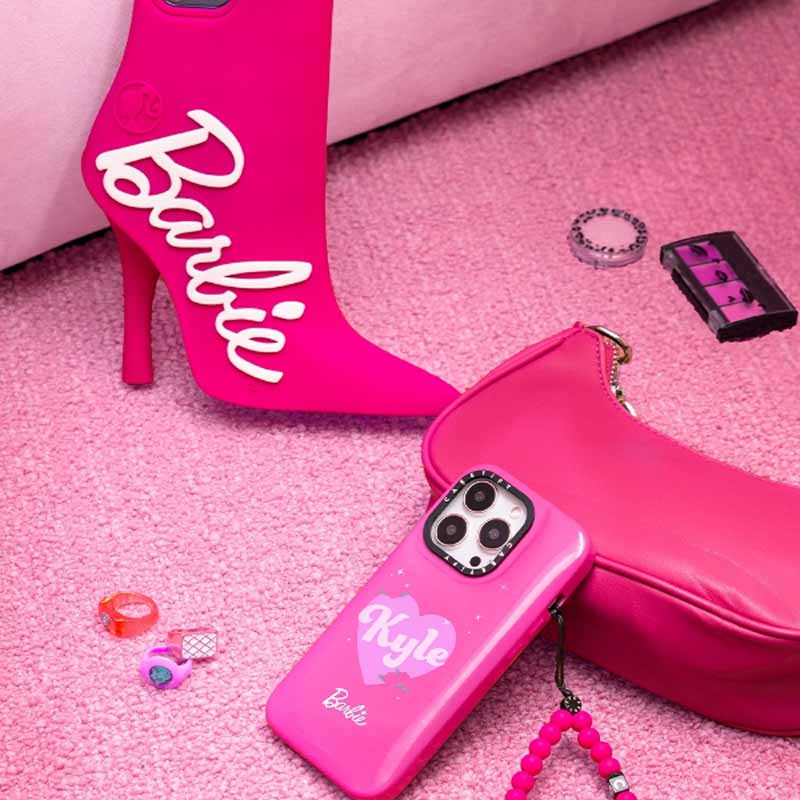 Source
If you're a diehard Barbie fan, you know accessories are the way to go. Carry them around with you at all times, literally, with the high heel phone case. Decked in a solid pink, the white Barbie signature is sprawled in large letters on the heel. Take some bomb selfies while holding your pumps near to you. 
For a special treat, the Barbie pink pillow phone case allows you to customise your name in the heart in a Barbie font. Keep a look out for this case as it will only be available exclusively for a week after launch on the Casetify Co-lab app. 
Coming with a pink strap, the camera phone case has an all-pink exterior and a faux plastic knob in the front like a lens. Hang it around your neck like a legit photographer, and to ensure you don't lose your prized possession. 
You can also consider the Barbie Stickermania phone case with a wide variety of chio stickers on the case. On the other hand, fashionistas can use the pink phone case with a chain strap that resembles a handbag. Let's be honest, a phone is really all you need when you head out on the town anyways.  
The Barbie x Casetify Collection Will Let You Feel Like A Glowy Girl Boss While You Head Out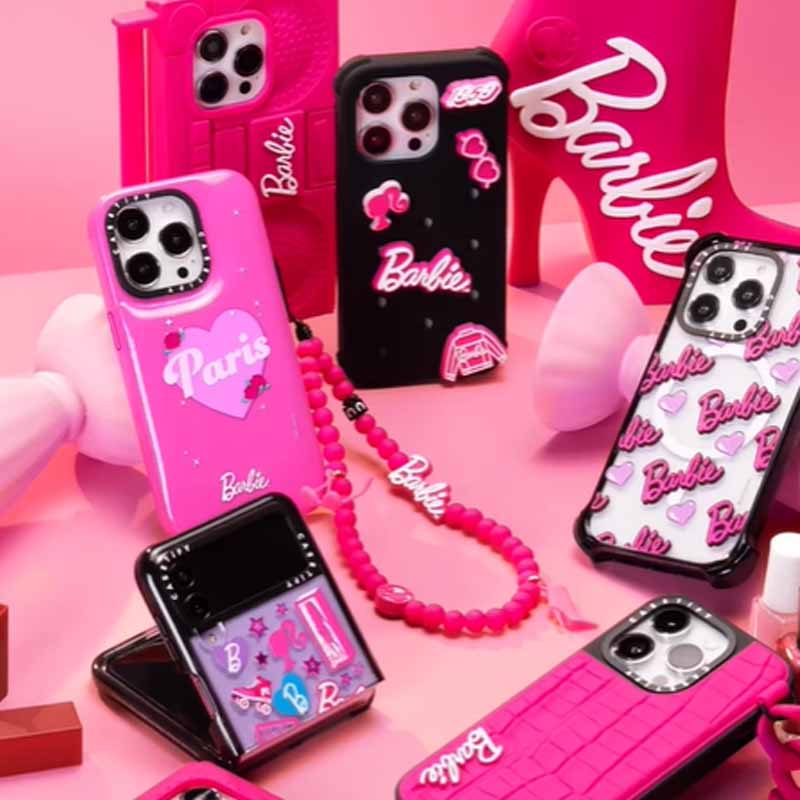 Source
With many more phone case options, as well as Macbook and AirPods cases, Casetify has everything you need to unleash your inner Barbie fan. 
The collection ranges from a price of $38 (S$51.58) to $98 USD (S$133.03), and will be available worldwide from 15 December 2022, on Casetify Co-lab's website, app, and in stores. Additionally, you can join the waitlist and get priority access on 14 December 2022. 
Also read: 
Harry Potter x Casetify Has Phone Cases With Chocolate Frogs & Hogwarts Designs For You To Have Magic 24/7