Aftershock Laptop Review
When it comes to working, laggy laptops that struggle to run heavy applications are an absolute nightmare to deal with. Especially since many of us are still working from home, there's no one else to rely on for technical support except yourself. We all want a laptop that can provide for both professional and personal purposes. 
We invited our colleague Steph, who works her day job as a project manager and does freelance digital imaging to put the Aftershock Forge 15S to the test. Some of us might be familiar with Aftershock and its custom PCs built for gaming, but this laptop claims to be just as effective when it comes to getting some serious work done.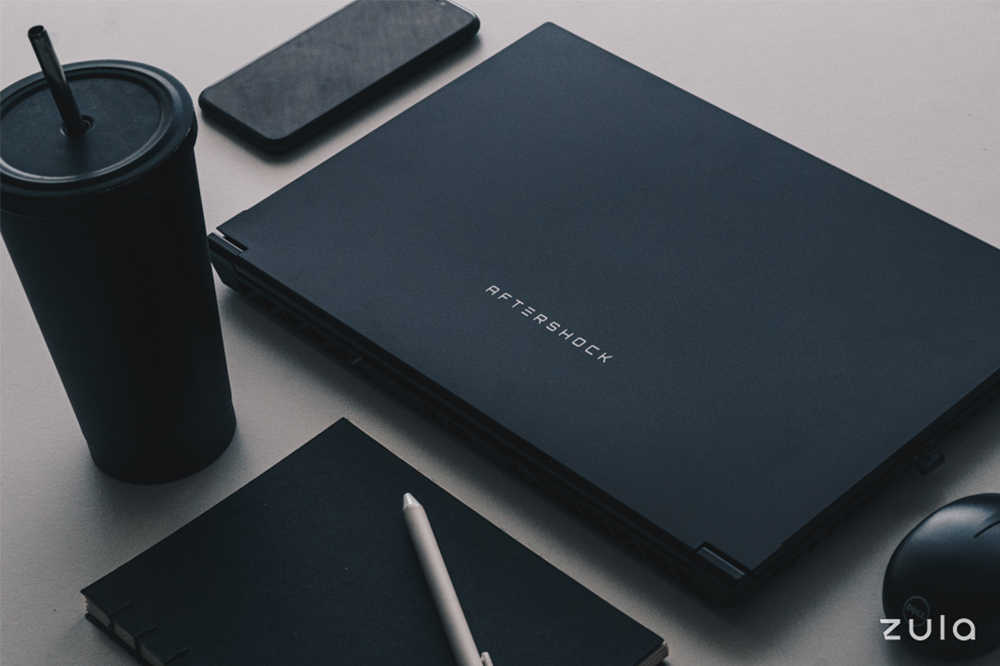 As someone with a busy schedule and a lot of deadlines, Steph can't afford to have a laggy computer to slow her down. Her 9-6 job as a project manager requires the use of Google applications such as Drive, Excel and Meetings on a daily basis. When it comes to photo-editing, she also often works with heavy applications on Adobe Cloud such as Photoshop, Premier Pro and Illustrator. 
Steph took on the Forge 15S for a day to see if it could help her juggle her jobs while increasing her productivity at the same time. Here's her experience:
First impressions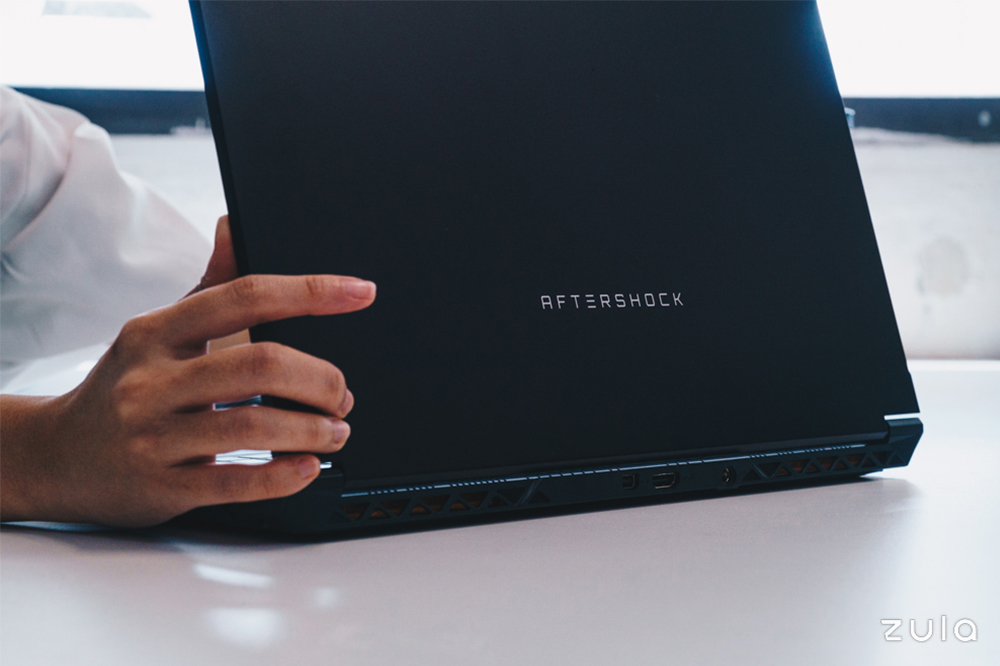 Upon receiving the Aftershock Forge 15S laptop for the first time, I was pleasantly surprised by how sleek and classy it looked. Since I love going for the minimalist vibe, the clean aluminium alloy finish suited the type of aesthetics I look for in a laptop.
Prior to using the Forge 15S, I had been using a 13-inch laptop for work. The Forge 15S is wider than what I'm used to at 15.6 inches, so I liked how the screen felt fuller and filled up. I was also pleasantly surprised to see that this small feature made such a big difference, as it also made my work bigger onscreen and easier to see.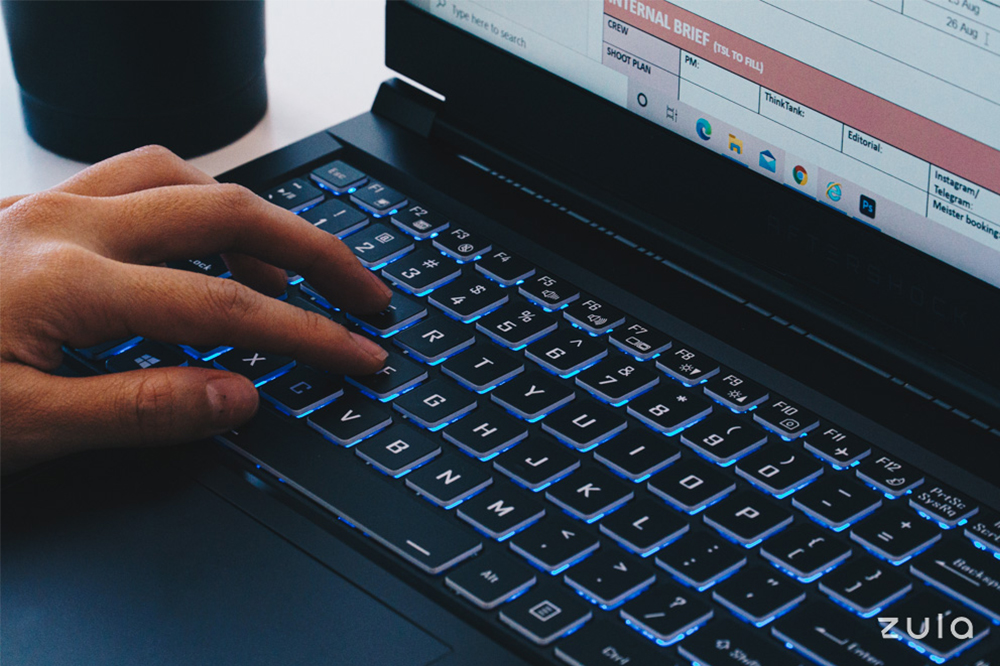 Typing away on the keyboard for the first time, I was amazed at yet another small detail — the keyboard lights up and the colours are customisable. To be honest, it reminded me of TikTok trends where gamers would show off their keyboard set-up with brightly lit colours. This cool e-boy/e-girl vibe easily made the laptop more fun to use.
Using the Aftershock Forge 15S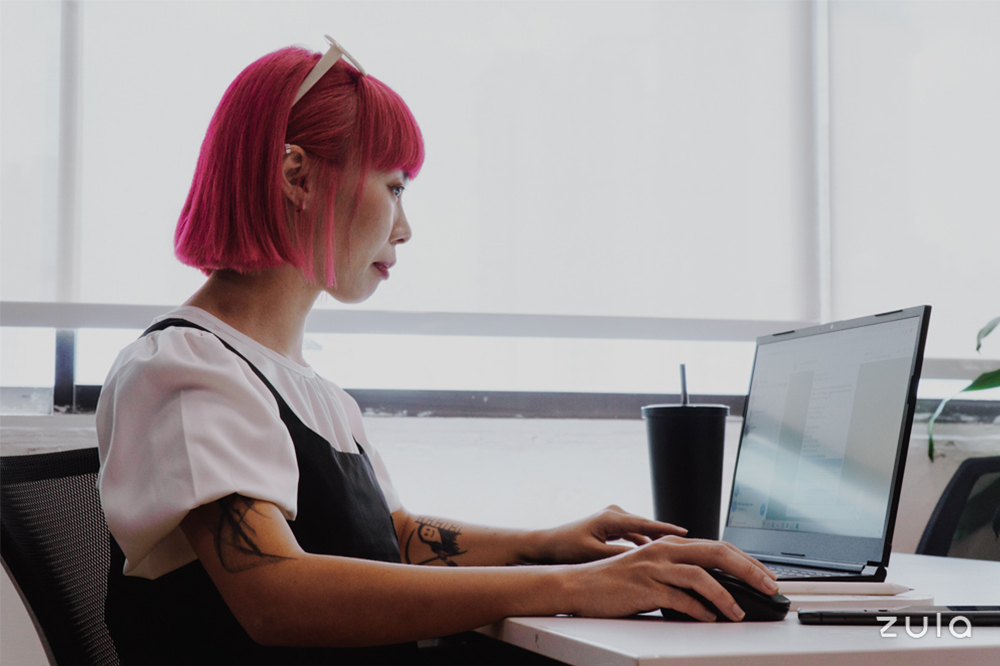 We've all been there – having an important Zoom meeting and your laptop deciding to freeze. Sometimes, it can't be helped because you're running applications in the background that are too important to close. The rage and despair when this happens is definitely relatable, as some days I can feel my laptop screaming in protest while using multiple Adobe applications.
Despite my initial concerns, I managed to run my usual applications smoothly without any major issues. When loading images and big TIFF files with high quality graphics, I liked how fast they uploaded on the Forge 15S. Not only do my files load faster than usual, but I also managed to export and save them faster, leaving me with more time to work on other projects.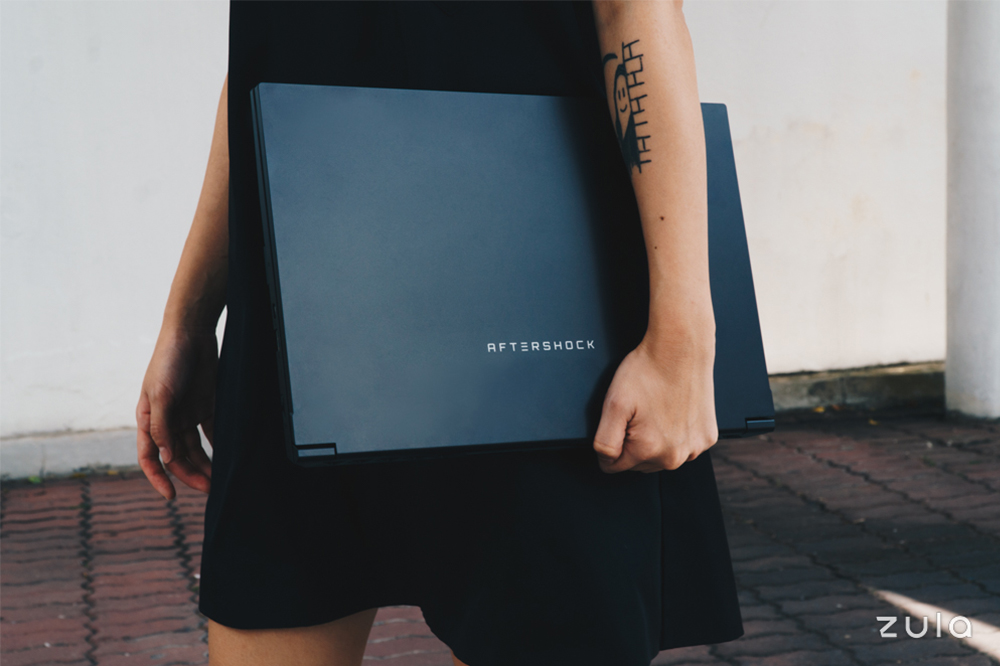 Though the Forge 15S is bigger than my usual laptop, it was just as light and easy to carry around, since it's only 1.89kg. The Forge 15S's 21.9mm slimness also made it convenient to take it with me to and fro different places, especially since I also do freelance digital imaging — basically photo editing and visual design — which sometimes requires me to be out and about.
Multitasking her job and editing photos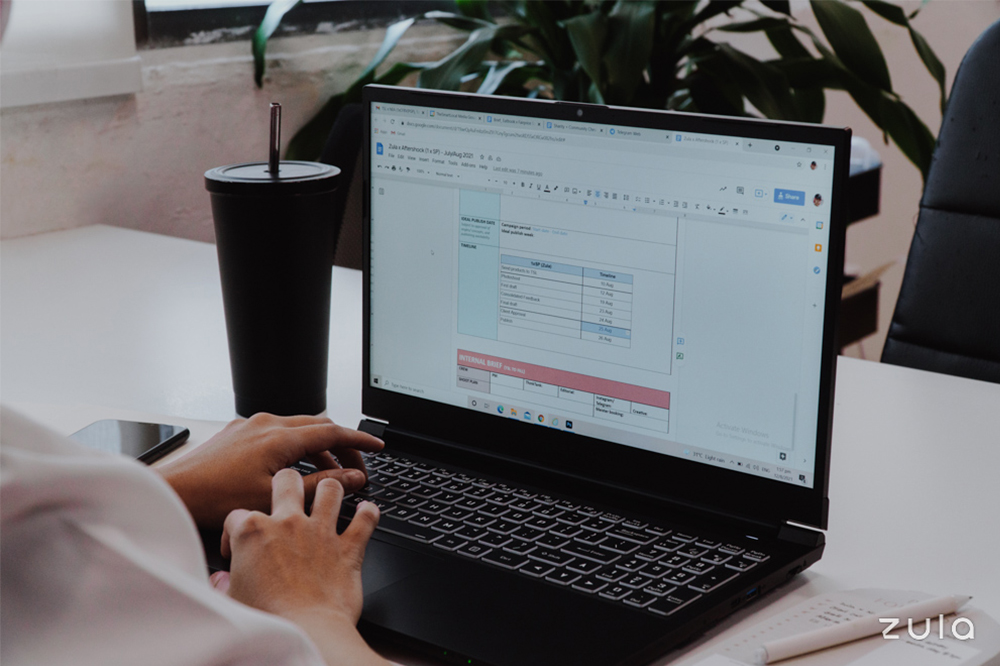 Most of the time, opening many different screens and tabs can cause your laptop to become slow. As I'm more of a multiple tabs person than a multiple screens person for my work drafts, I was impressed by the Forge 15S's high performance that allowed me to view everything in one glance without slowing me down.
Additionally, with the narrow bezel, aka the monitor's frame, I enjoyed hovering between the tabs with ease on the full screen.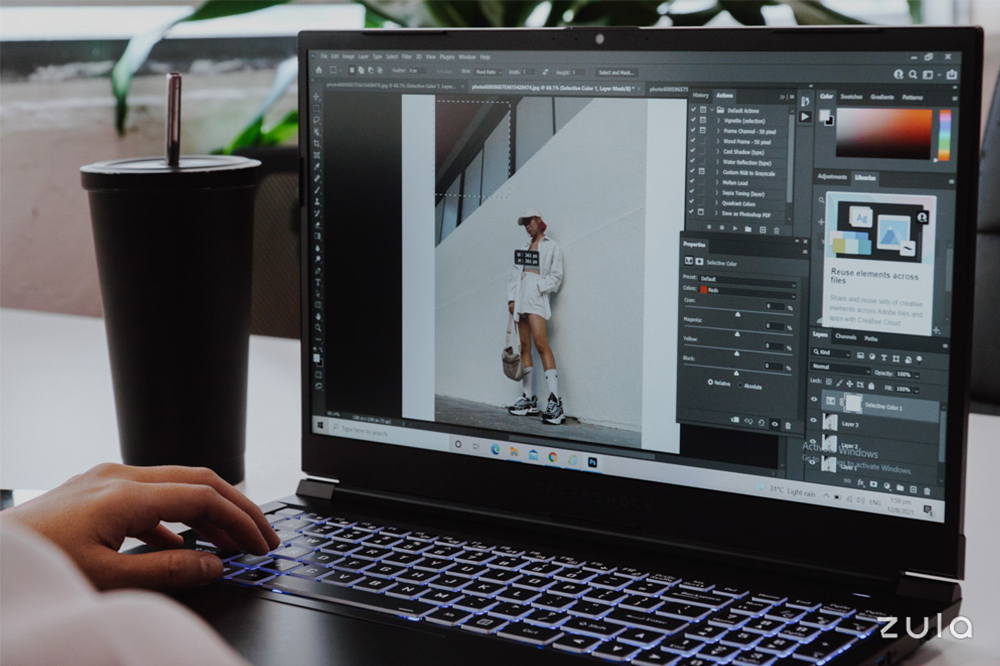 Whether it's receiving media for work or adding some oomph to my Instagram photos, I was shook at the clear graphics for both photos and videos. The Forge 15S's FHD 144hz high refresh display gave off the feeling of putting on a new pair of spectacles for the first time.
The Forge 15S also comes with a full keyboard with a number pad at the side unlike most laptops I've used. I found myself using the number pad more often, since it's faster for keyboard shortcuts. It's even functional enough for computer-savvy people to do without a mouse.
Using The Aftershock Forge 15S To Juggle A Day Job & Editing Photos
For a project manager as busy as I am, using the Aftershock Forge 15S boosted my productivity at work with its fast and efficient system. Despite not having used a Windows PC for years, I enjoyed the fresh experience of trying out a new laptop that can handle both CPU and GPU intensive tasks.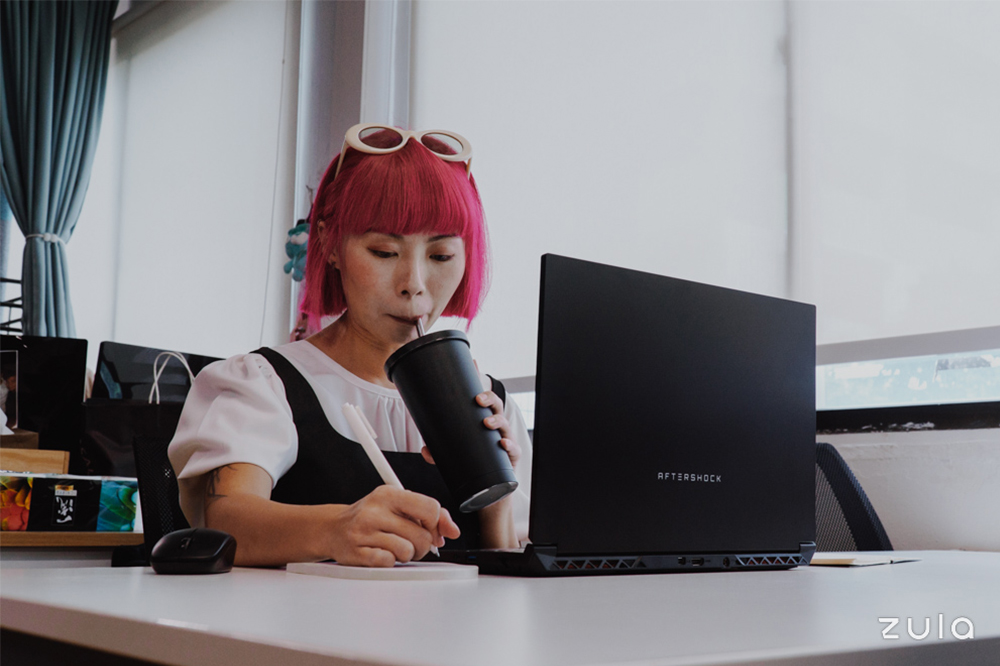 Moving forward, I would recommend the Forge 15S to my friends. It only costs from $1,420 for a high-performance laptop with the latest next gen mobile hardware. To me, this price point is really good value-for-money, not just for creators like myself but also for anybody who requires a laptop for work. 
Considering all the things it can do better than my current laptop, the Aftershock Forge 15S lives up to its claim for being a lightweight powerhouse suited for all your work or school needs.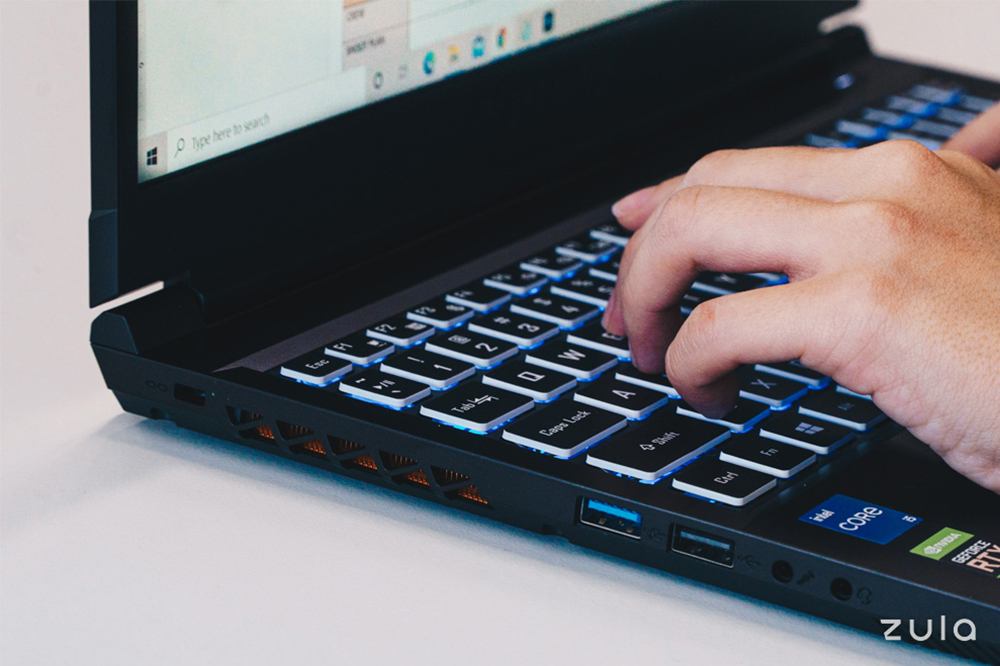 The keyboard is also an RGB tactile hybrid silent keyboard that is comfortable to type on without that annoying "click click" sound while you're typing. 
The Forge 15S also comes with a range of USB ports that are compatible with type A, C and more, with microphone jacks and a 2-in-1 audio jack. For working professions that are seeking functionality and a higher RAM, there's no need to worry about not having enough ports to upload your work files.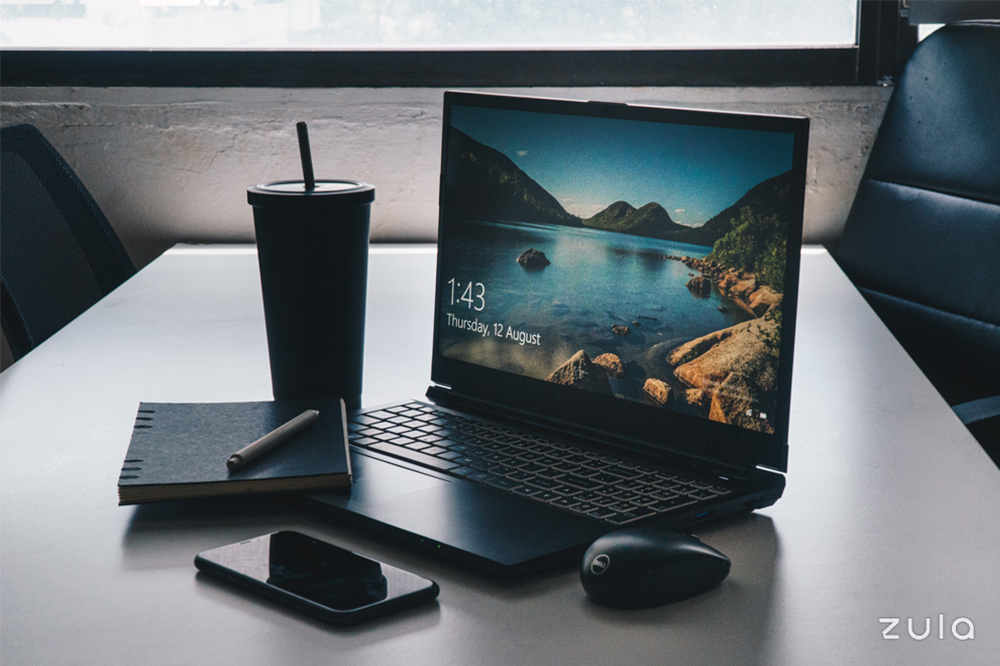 The Aftershock Forge 15S's 11th Gen Intel Core Processor can meet all the standards of computer performance with higher levels of power to support your productivity. It's time to say goodbye to large desktops and heavy devices when all you need is a laptop to work on the go. 
With graphics that are smooth like butter while remaining featherlight and slim, this laptop was able to deliver an all-rounded performance for working individuals like myself. Every Forge 15S also comes with a 2-year warranty coverage to ensure that all your service and support needs are covered.
This post was brought to you by Aftershock.
Photography by Ian Sim.
Also read: 
10 Places To Get Aesthetic Laptop Sleeves You Actually Want To Carry When Working Remotely