Andaz Singapore Mahjong & Champagne Package ​​
It's no secret that Singaporeans play mahjong all year round rather than just during Chinese New Year. If dry swimming with mahjong tiles is a weekly routine for you and your mahjong kakis, take your game to the next level with Andaz Singapore's Mahjong and Champagne Package. 
With savoury and sweet platters, and even a 2.5 hour mahjong class, read on to find out more about this unique and atas experience.
The Package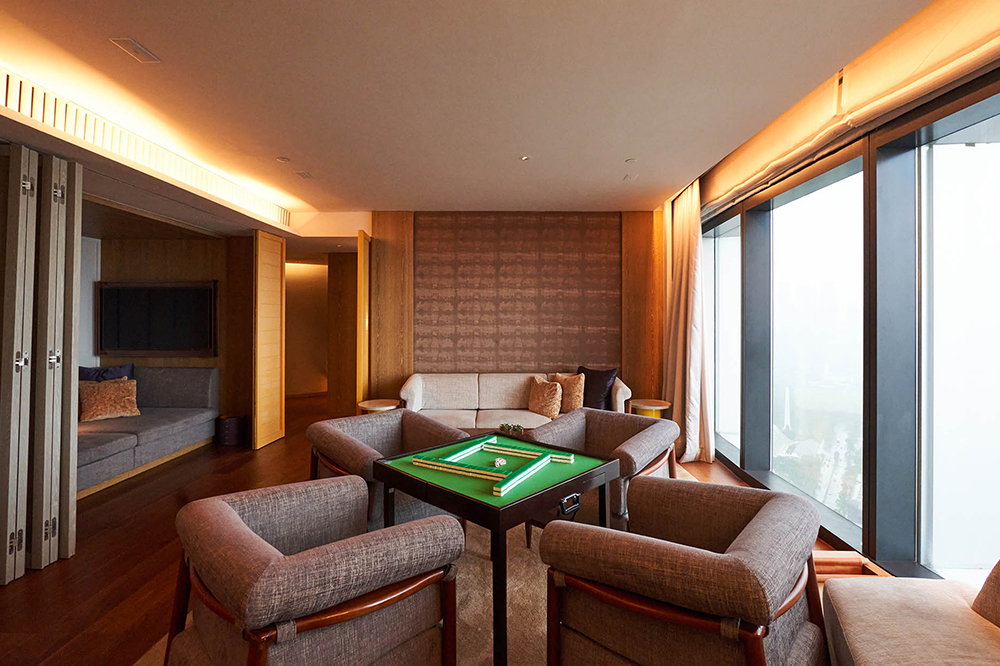 Image courtesy of Andaz Singapore
Make sure to clear your schedule for the whole day as the Mahjong and Champagne Package includes a 6-hour access to Andaz's Large Suite from 3 to 9pm. Instead of your usual ah ma style mahjong game in the living room, treat yourself to a change in environment with this luxurious hotel. After all, it's not every day that you get to play mahjong in a fancy hotel with plush, comfy sofas and air conditioning. 
No need to lug your mahjong set to the hotel either, as a set and table are also included in this package for the duration of your stay.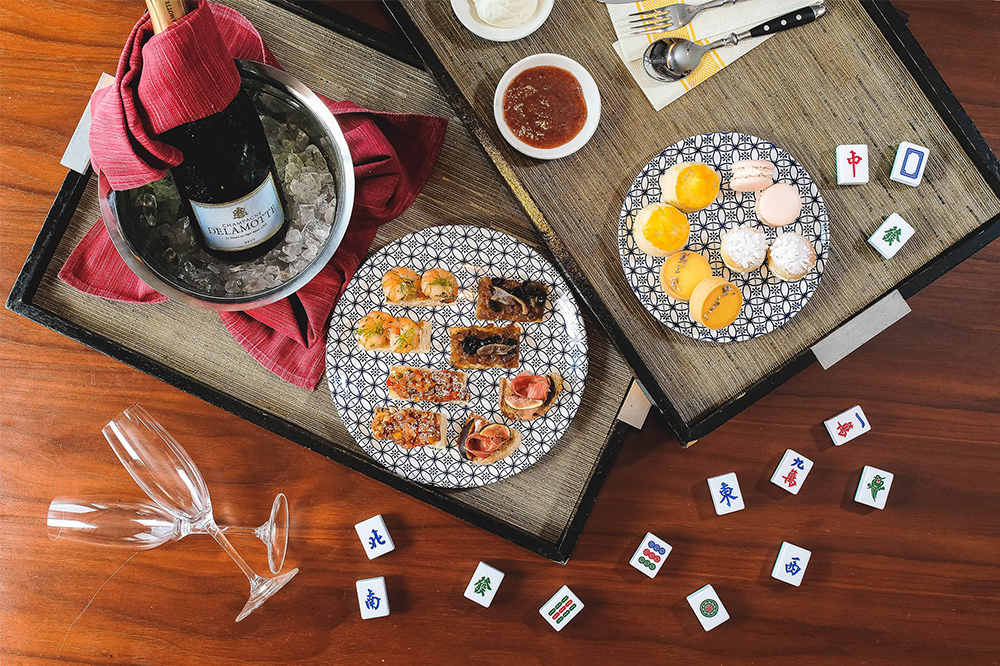 Image courtesy of Andaz Singapore
There's nothing like some alcohol to add a little fun to the atmosphere. Not to mention that we can't go without snacks to munch on while busy trying to pong tiles for a big win. To add on to the fancy vibes, the package also comprises a bottle of champagne and a platter of sweet and savoury treats.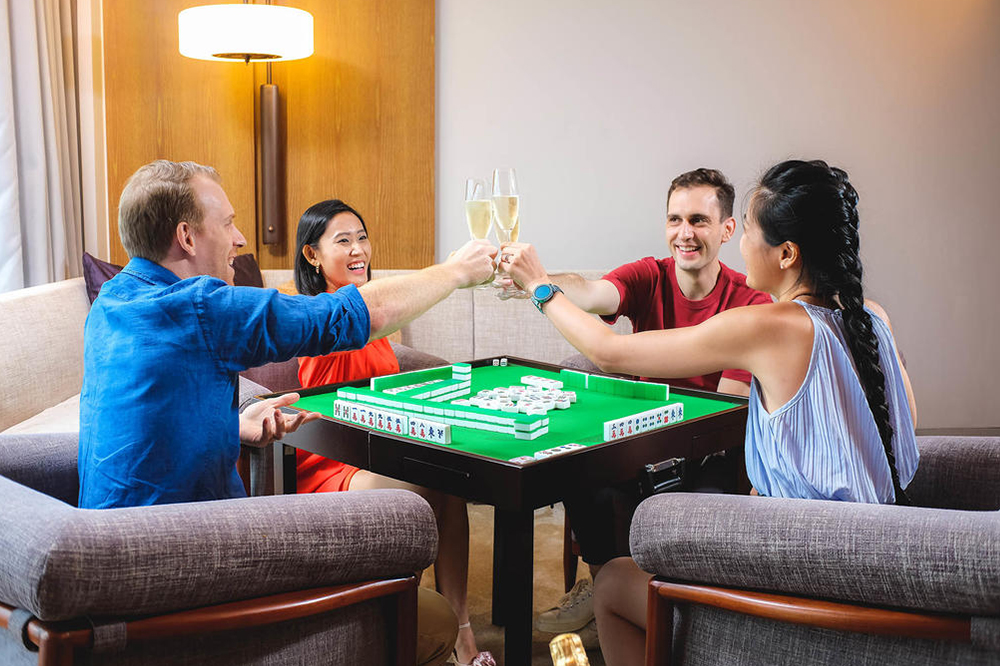 Image courtesy of Andaz Singapore
For beginners who aren't as confident in their mahjong skills, Andaz Singapore has partnered with homegrown company Mahjonglah to bring you a 2.5 hour mahjong class taught by their resident mahjong master. The class will take place from 3.30pm to 6pm during your session.
Take note that a minimum of 3 pax is required to book this package — so don't say bojio. Mahjong is traditionally played with 4 players anyway, so take this opportunity to grab your favourite kakis for a new experience. 
Also read:
This Mahjong Eye Shadow Collection Has 42 Shades To Make You Win Both Your Gambling & Beauty Game
Mahjonglah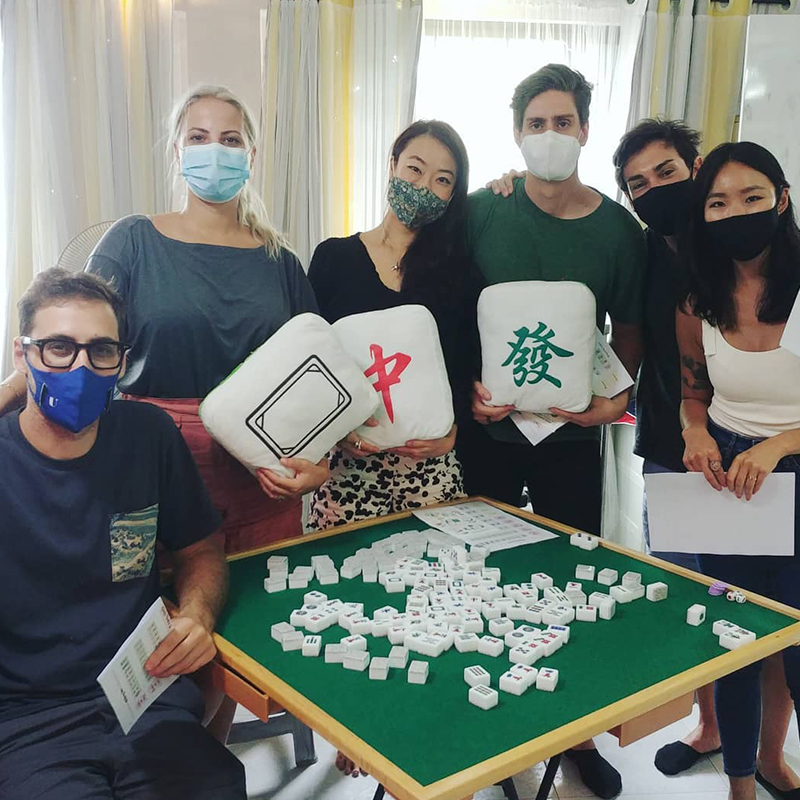 If it's your first time hearing about Mahjonglah, this homegrown business is hosted by Sabrina with the aim to teach local mahjong in Singapore. From $75 per person, guests are invited to Sabrina's home for a session. A guide sheet will also be provided for those who are unable to read the Chinese characters on the tiles.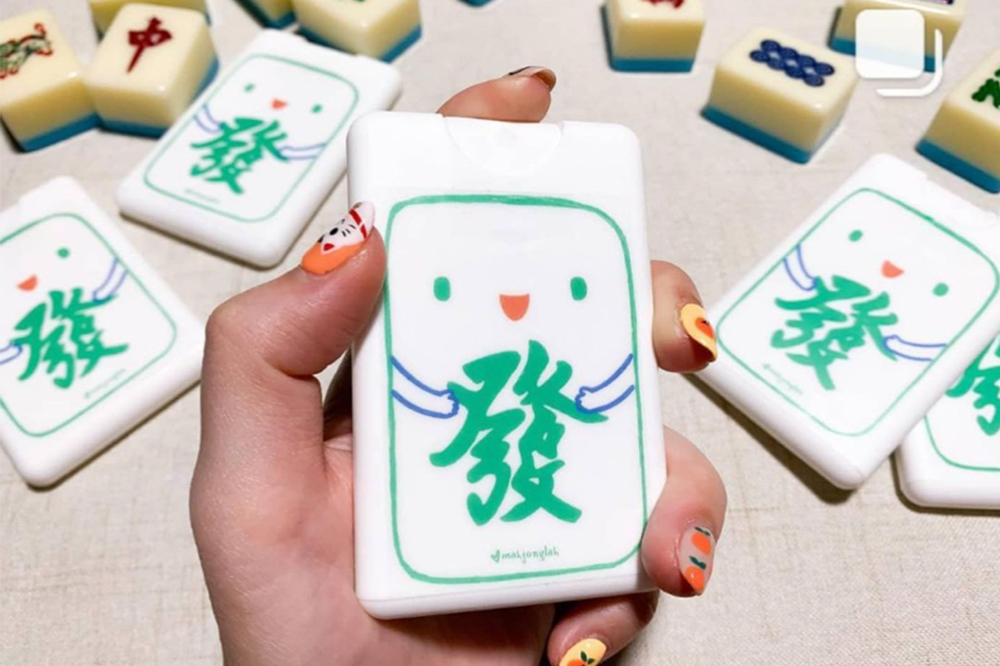 Even though we're allowed to resume 5-pax gatherings for now, it's still important to stay safe during this period. Mahjonglah also offers a range of adorable mahjong-themed hand sanitisers and handmade soaps. Hopefully, you'll huat more with these items by your side during the game. 
Learn Mahjong The Atas Way With Andaz Singapore's Mahjong & Champagne Package
There's no better time to clear your annual leave as Andaz Singapore's Mahjong and Champagne Package is only available on Wednesdays and Thursdays. Head over to DayAway's website to find out more information about this package and make a booking ASAP. 
In the meantime while waiting for your kakis to reply, check out these chio mahjong keycaps from Shopee.
Price: From $250++ per pax
Address: 5 Fraser Street, Singapore 189354
Booking: Fill in the booking form on DayAway
Contact: Call 6408 1234
Website | Facebook | Instagram
Cover: Images courtesy of Andaz Singapore.
Also read:
Shopee Has Chio Mahjong Keycaps In 2 Designs For Those Addicted To Mó-ing Their MJ Tiles