Mahjong Eye Shadow 
Mahjong is becoming popular among Gen Zs and this could only mean that there are more mahjong-inspired products out there. True enough, brands such as Nine Push have come up with mahjong-themed skateboards and LINE FRIENDS also released an adorable mahjong set earlier this year. 
But for those who prefer to show off their love for the game through more subtle methods, Chinese makeup brand, He Zhuang, has released eye shadows designed like mahjong tiles. 
The set 
Mahjong players would know that there are usually 144 tiles, but for this set of mahjong-inspired eye shadows, there are 42 different shades to choose from.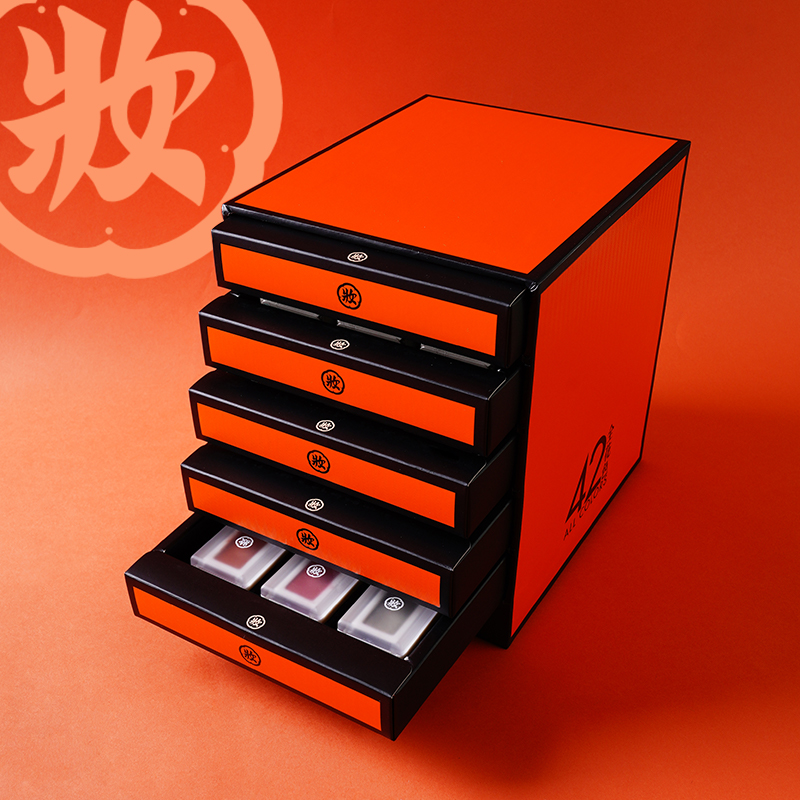 Source
While you can purchase the eye shadows individually, you can also splurge on all 42 shades and receive them in a 5-tier box. Each individual drawer reveals the neatly packed eye shadows.  
The case
Without a doubt, the selling point of the eye shadow is the mahjong tile casing.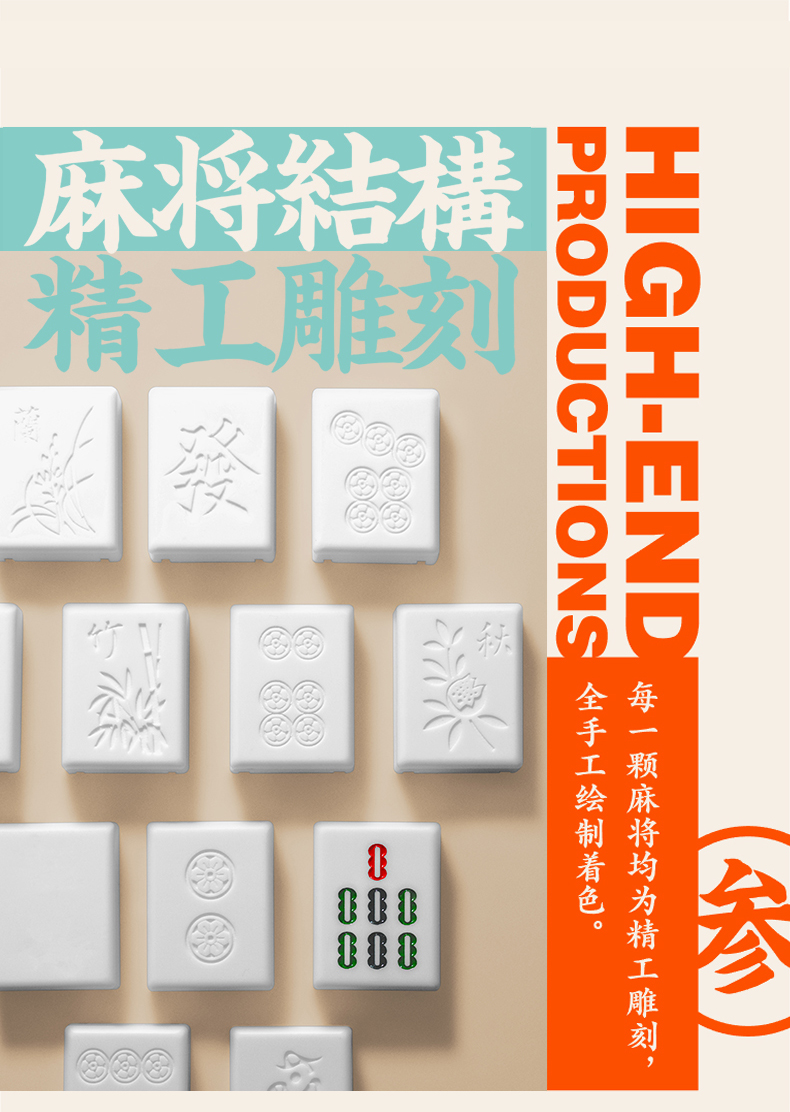 Source
On one side, you will see the classic mahjong motif against a white background. Every piece is carved with fine workmanship and painted by hand. On the other side, you can slide open to reveal the eye shadow.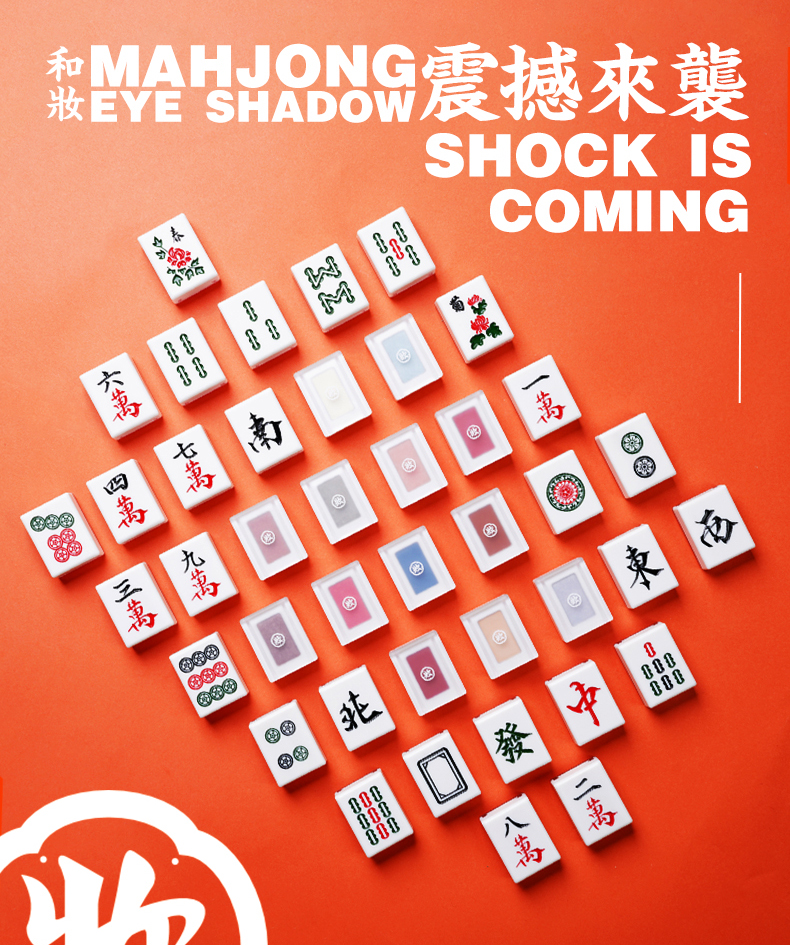 Source
Each case is 33mm x 43mm x 20mm, making it easy to keep in your makeup pouch.   
Also read: 
The Limited Edition Harvey Nichols x KOLOR Mahjong Set Is So Hype You Won't Feel Blue From Losing
The eye shadows 
The eye shadows come in matte, shimmer, glitter and flashing finishes that will suit any occasion.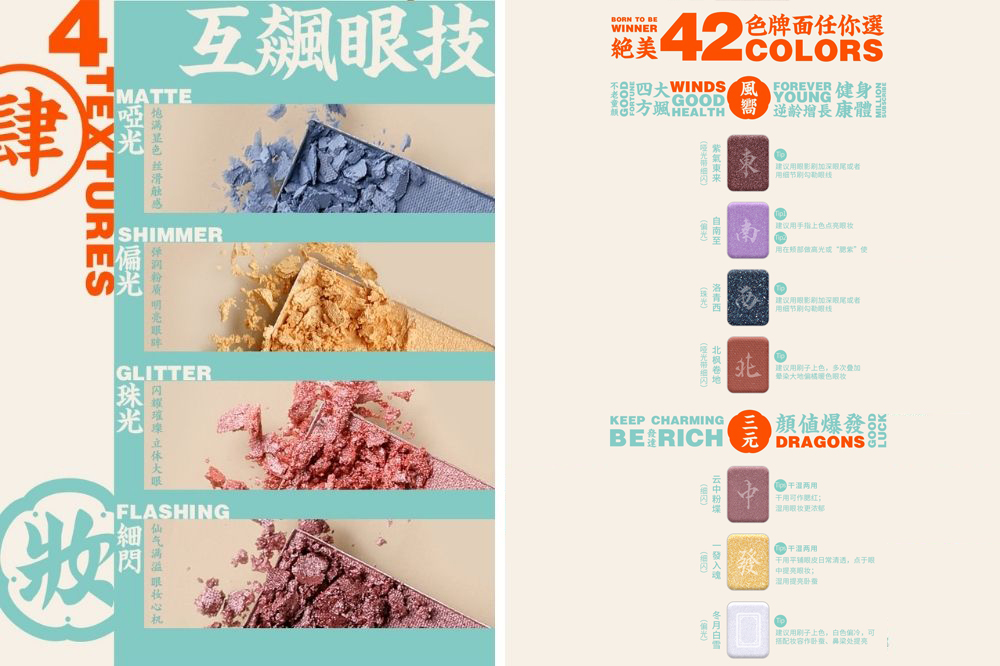 Source
Each of the eye shadows is also embossed with a mahjong suit print (winds, dragons, seasons, flowers, characters, bamboo and dots).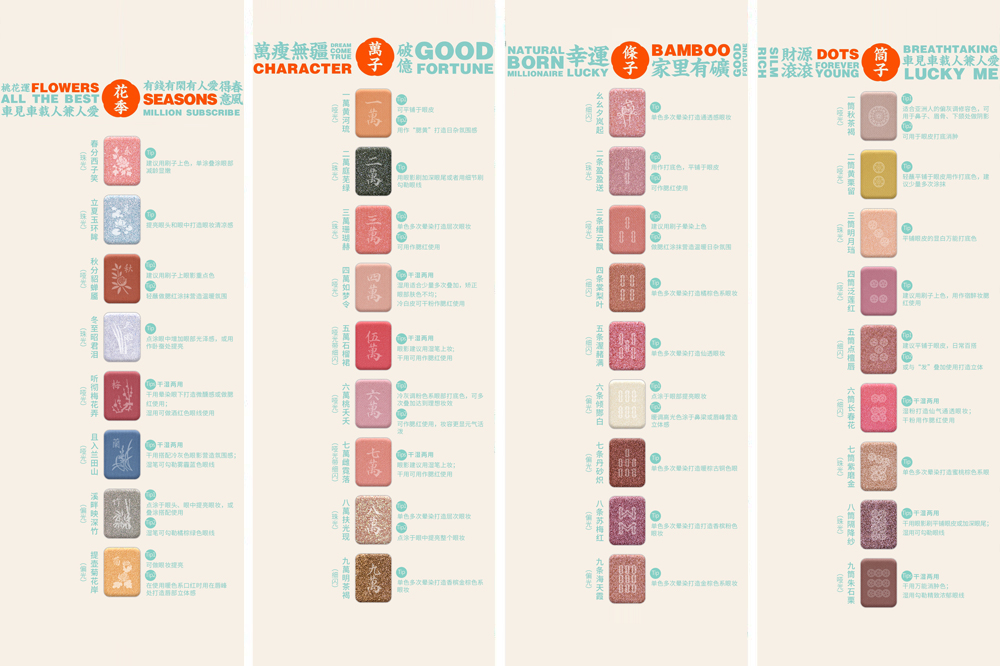 Source
For those curious, the eye shadows are fine and pigmented. You would not have to worry about the colours fading over time. 
Source
Plus, some of the eye shadows double as a blusher, highlighter and bronzer. 
Get Your Mahjong Game On With This Set Of Eye Shadows
Each mahjong eyeshadow retails for RMB39.90 (~$8.33) but unfortunately, they are currently only available to those residing in China so you might be able to get them via freight forwarders.
More information about this set of mahjong eye shadows can be found on He Zhuang's official online store. 
Also read: 
This Artist Handmakes Mahjong Tiles Out Of Wood, Designs Include Lok Lok & Kueh Lapis