Dewy Foundation Makeup Tips
We all love supple, dewy skin made popular by K-idols. And with the convenience of cushion foundations, achieving that glow-from-within is easier than ever.
But, Singapore's searing weather might steer women toward matte bases, for fear dewy looks turn greasy instead. And even with BB and CC cushions, we may not be able to achieve that level of "mul-kwang-pi-bu" ('water glow') that shines brighter than our future.
So to prove there are ways to up our K-dewy game while making our makeup last, we turned to local makeup artists for beauty tips they swear by. And here are six simple steps everyday women can follow suit to achieve a long-lasting glow in under 15 minutes.
1. Prep face with brightening toner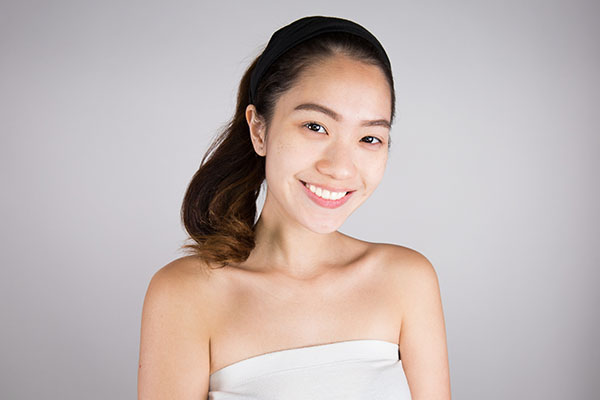 Starting barefaced, we first cleansed our skin. Celebrity makeup artist, Dollei Seah, 45, recommends using a brightening toner to give our skin an extra illuminating boost.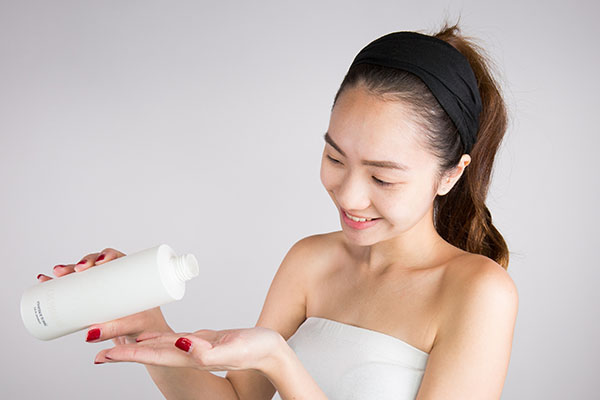 We picked the T.E.N. Essence Tonic from popular South Korean beauty brand, Cremorlab, as a toner. Containing chamomile and portulaca oleracea extracts, the toner did a great job of calming irritated skin and reducing the appearance of pores.
2. Condition face with a hydrating ampoule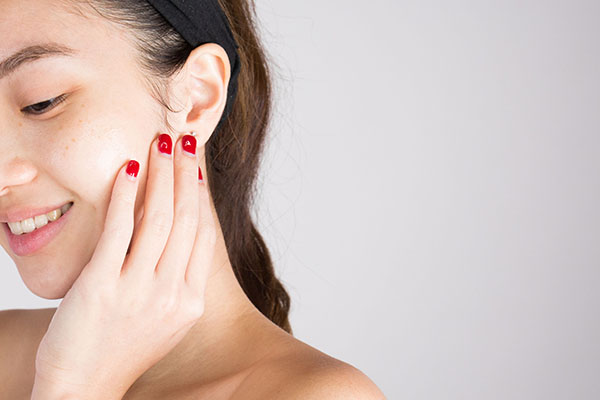 An important step to any makeup routine is to moisturise your skin to help makeup sit easily.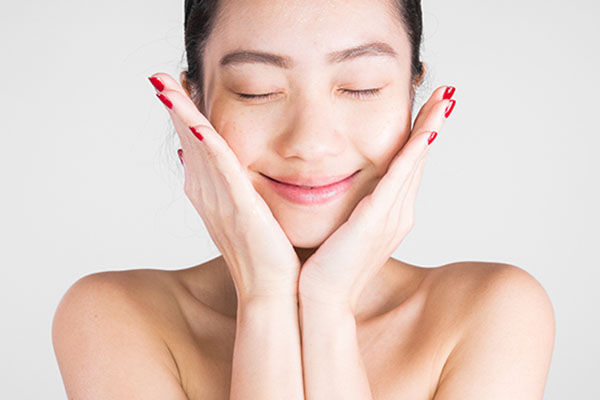 To get our skin plump and smooth, we used the O2 Couture Hydra Bounce Ampoule. The ampoule contains Marine Oxygen Plasma, which allows oxygen to perforate deep into the skin for maximum hydration.
3. Add 2 to 3 drops of ampoule on the cushion sponge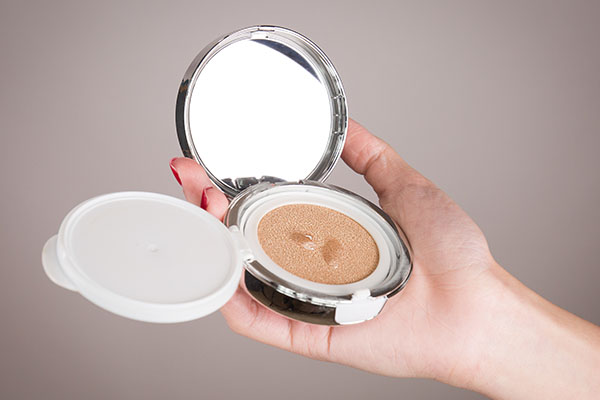 Add a small dollop of ampoule directly onto your cushion sponge. The ampoule will double up the foundation to both cover and hydrate your skin.
As explained by Alfred Tan, 27, Senior Brand Manager for Cremorlab, ampoules have smaller molecules and a higher concentration of nutrients compared to serums. This means an ampoule is basically a supercharged serum which is absorbed more quickly.
Especially useful for oily skin, the ampoule would sheer out the product slightly to give you the option to build up the foundation with better control.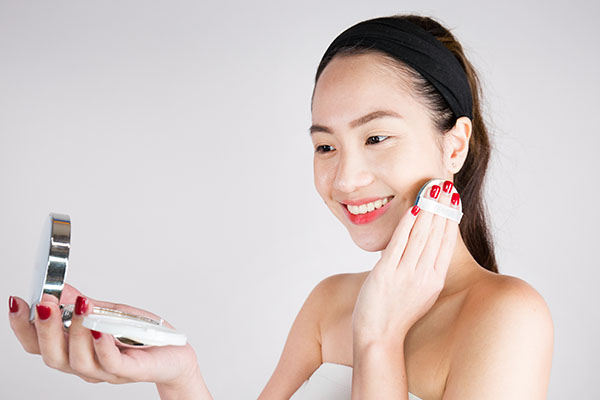 Makeup Entourage artist Lydia Thong, 25, mentions to only apply the foundation in a gentle dabbing motion.
With the puff applicator, we carefully pressed the product infused with the high mineral nutrient formula into our skin.
4. Mix foundation to create a highlight & contour effect
One trick Makeup artist and co-founder of FAC3INC, Rick Yang, 38, utilises to achieve dewy skin is to use different foundation shades and finishes for a subtle highlight and contour.
For the base, we picked the semi-matte Eau Thermale Cushion O2 Lasting Set. The formula has T.E.N. Crystal, an ingredient which creates a blurring effect to even out skin tones.
To create depth, we used the Eau Thermale Cushion Dazzling Therapy Set, which contains 3D Reflection Powder. The powder has a pearl sheen which we brushed onto 'high' points—forehead, nose bridge, cheekbones, and chin.
5. Dab with tissue to avoid a cakey finish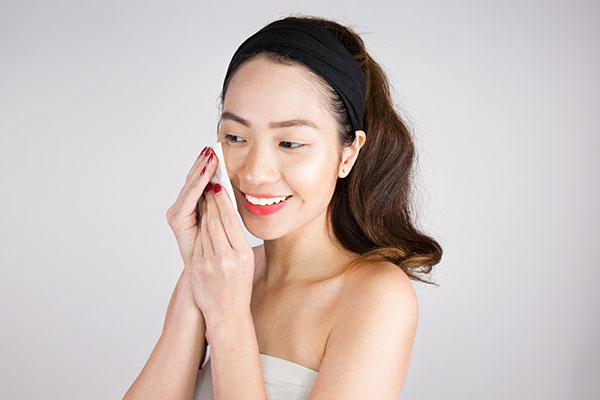 Sometimes, the best tools are the simplest. Gently, we pressed a piece of tissue into our skin to remove excess product.
This ensures any unevenly applied foundation will be removed for the most natural-looking results.
6. Set with glow mist for extra dewiness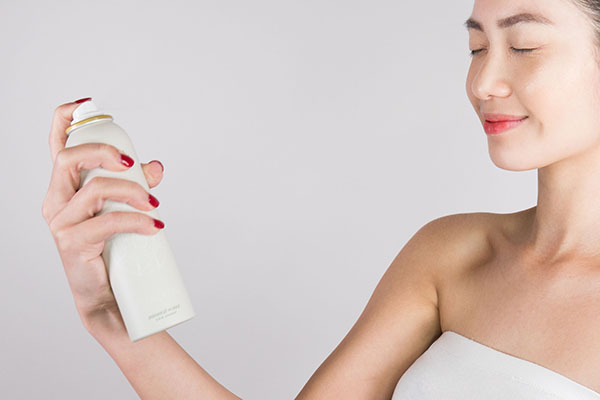 This is a step many beauty gurus like Dollei Seah swear by—sealing your makeup with a glow mist. Here, we used the T.E.N. Mineral Water mist, which contains Bulgarian Rose Water and Soybean extracts.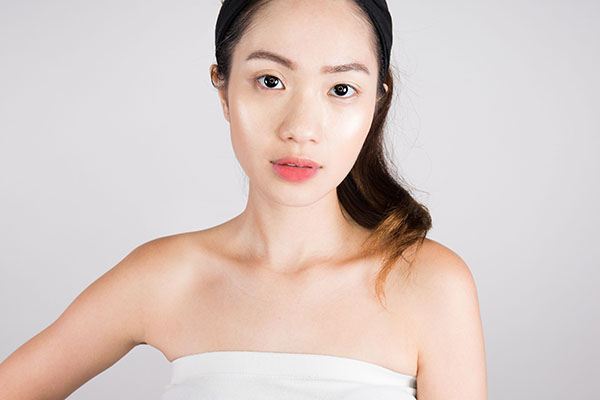 Cushion Foundation Hacks
With application tips provided by seasoned beauty gurus, you can easily up your game with your existing foundation cushions in just a few simple steps.
For those who are running short on time, Cremorlab's cushion foundations work just as great on their own to achieve the desired K-glow without additional steps.
Cremorlab has three types of cushions suited for the different skin types:
All cushions come with an anti-bacterial puff to prevent bacteria from transferring from your fingers into your makeup.
While the Eau Thermale Cushion O2 Lasting Set and Eau Thermale Serum Cushion Set come with a three-layered puff, the Eau Thermale Cushion Dazzling Therapy Set has a five-layered puff for higher absorbency to achieve semi-matte or semi-glossy perfection.
One main ingredient in all Cremorlab products is T.E.N. spring water, harvested from Geumjin thermal water.
With Cremorlab having launched in Singapore on 6 March, you can head to Tangs Vivocity, Guardian Beauty at Jurong Point, or shop direct from the Cremorlab website.
But if you'd like to try the products before purchase, you can apply for a free trial of samples.
This post was kindly sponsored by Cremorlab.