April Events In Singapore
As we zoom past the first quarter of the year, remember to grab life by the horns as you enjoy this list of events for you and your girlfriends to enjoy.
We have a variety of events curated just for you, including food and wine events, retro parties, concerts and heritage trails.  
Highlights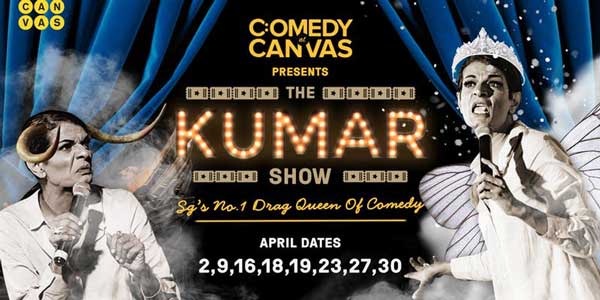 Source
Have a blast with one of Singapore's leading comics and drag queens—Kumar will leave you in stitches as he performs his routine, which touches on social issues that are too real but too politically incorrect to admit in most situations.
Date: 2, 9, 16, 18, 19, 23, 27, 30 April 2019
Time: 7pm to 10pm
Address: 20 Upper Circular Road, #B1-01/06, The Riverwalk, Singapore 058416
Admission: $25 to $38, tickets available on Eventbrite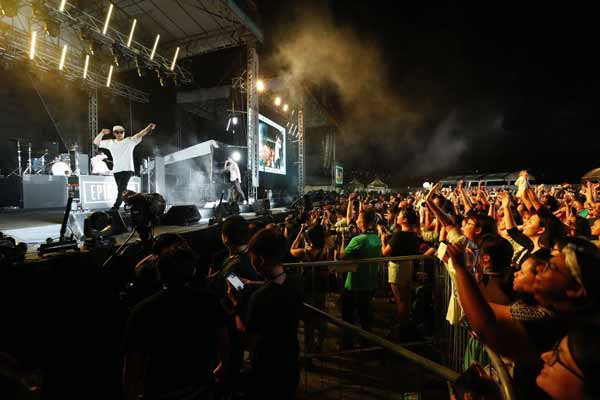 Source
Siloso Beach is about to get lit as Skechers brings the 10th edition of its Sundown Festival to Sentosa. A music festival that celebrates local and regional musicians, it will feature the likes of Charlie Lim, Justin Oh, DJ Soda and Higher Brothers. The 3-day event celebrates on all things Asian: think Asian street snacks at the Streetfood Village, screenings of films such as Matangi/Maya/M.I.A. and art installations by Borneo Art Collective. There will even be glamping available… think Fyre Festival if the acts didn't cancel and things worked.  
Date: 19 to 21 April 2019
Time: 3pm onwards
Address: Siloso Beach, Sentosa, Singapore 098997
Admission: $70 to $160, tickets available on Sundown Festival's website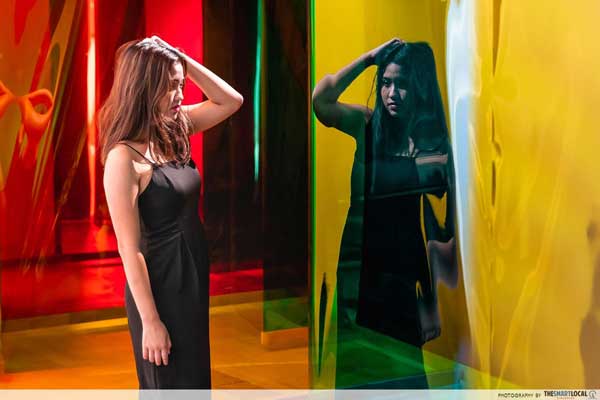 It's your last chance to catch the Minimalism exhibition. If contemporary art with no clear meaning scares you, don't worry because we've got you covered. Take part in this curator's tour where an art expert will explain to you why putting pieces of rock in a formation on the floor is considered art.
Date: 5 April 2019
Time: 6pm to 7.30pm
Address: 1 St. Andrew's Road, National Gallery Singapore, Singapore 178957
Admission: Free with exhibition ticket, register on Eventbrite
Concerts and musicals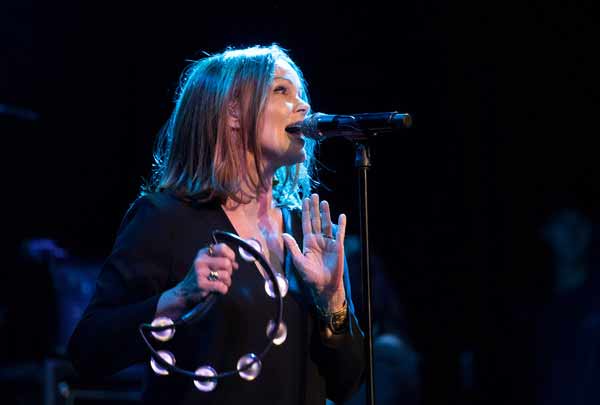 Source
If you are an '80s music fan or were a regular at Zouk's Mambo Jambo nights, you wouldn't want to miss Belinda Carlisle when she hits town. Fans of Black Mirror episode San Junipiero will also "catch the feels" when she sings hits like Heaven is a Place on Earth and Summer Rain. She will be performing her multi-platinum album Runaway Horses in its entirety, so put on your best disco outfit and party like it's 1989.   
Date: 6 April 2019
Time: 8pm
Address: 1 Vista Exchange Green, The Star Theatre, Singapore 138617
Admission: $108 to $188, tickets available on Sistic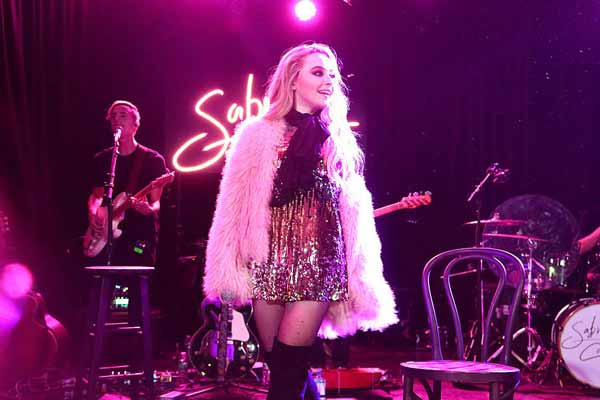 Source
She's toured with The Vamps and Ariana Grande, and now she is here to hold the stage on her own. Join Disney Channel star turned singer and songwriter, Sabrina Carpenter, on her first concert in Singapore as she belts out her hit songs including Why and Alien on this tour.
Date: 11 April 2019
Time: 8pm
Address: 1A Stadium Walk, Kallang Theatre, Singapore 397689
Admission: $88 to $148, tickets available on Sistic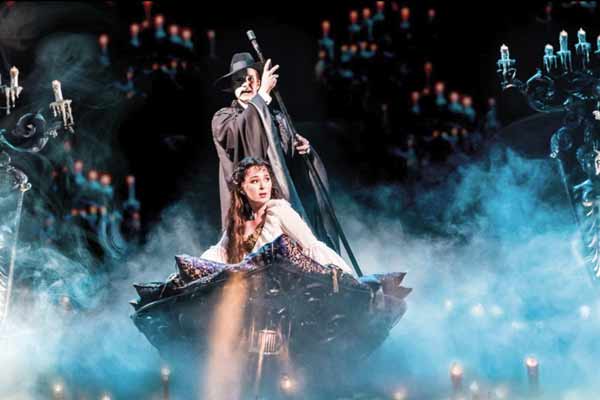 Source
Andrew Lloyd Webber's beloved musical has won 7 Tony awards and entertained more than 145 million people across 30 countries. Last staged in Singapore 6 years ago, don't miss your chance to be haunted and enchanted by this popular classic.
Date: 24 April to 8 June 2019
Time: Various, see the full schedule on Sistic
Address: 10 Bayfront Avenue, Sands Theatre, Marina Bay Sands, Singapore 018956
Admission: $75 to $225, tickets available on Sistic
Parties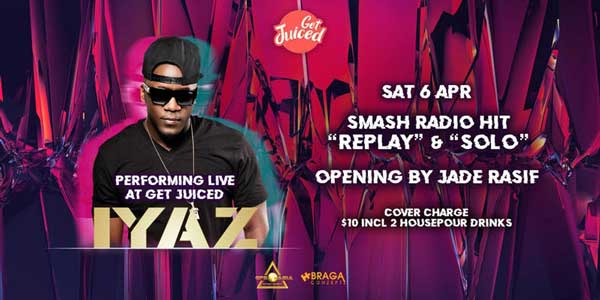 Source
Influencer and DJ Jade Rasif will be opening the show for R&B star Iyaz (singer of hit songs Replay and Solo) as he brings the house down at Get Juiced. Put on your slinky dress and party heels because it's going to be a wild night.
Date: 6 April 2019
Time: 10pm to 4am
Address: 3E River Valley Rd, Get Juiced, Singapore 179024
Admission: $10 including 2 housepour drinks, tickets available on Eventbrite
Also read:
Jade Rasif Shares Her Beauty And Skincare Secrets Including TCM And Injections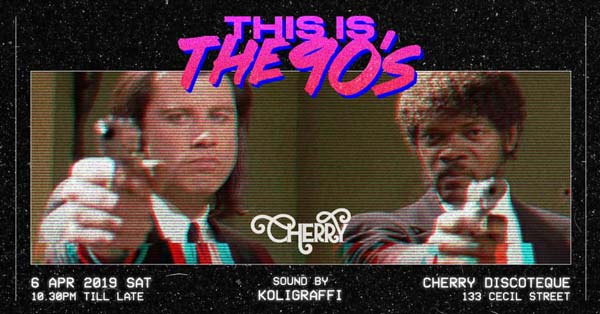 Source
If you're excited about Backstreet Boys or Westlife coming to town later this year, get an early preview at this '90s themed party. Cherry's DJ will be spinning your favourite hits from Britney Spears to TLC, and scenes from classic '90s films will also be projected on the wall for a fully immersive throwback experience. Time to call up your secondary school friends for a reunion outing!
Date: 6 April 2019
Time: 10.30pm to 4am
Address: 133 Cecil Street, Cherry Discotheque, Singapore 069535
Admission: $30, including 2 free drinks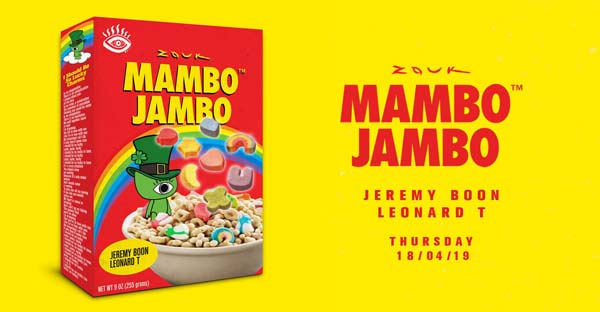 Source
Relive the good old days as you show off your dance moves to familiar retro hits like Square Room. There's no reason why you can't be forever young when your favourite party in your twenties is happening again in 2019.
Date: 18 April 2019
Time: 10pm to 4am
Address: 3C River Valley Road, The Cannery, Singapore 179022
Admission: $45 for men and $35 for ladies
Food and drink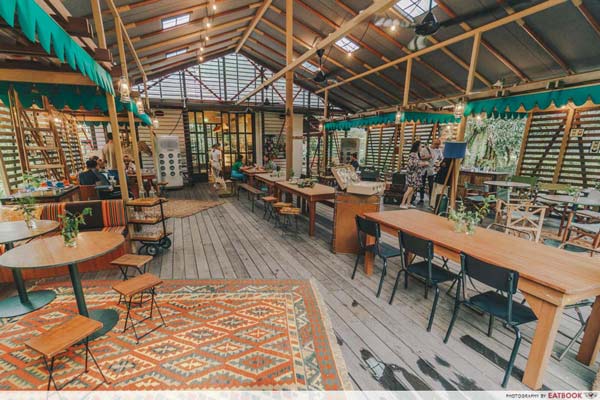 Oenophiles, rejoice! Renowned winemakers Vivent les Vins Libres will be bringing natural wine magic to Tiong Bahru Bakery Safari at Dempsey. Get to know 19 international natural wine producers and, of course, taste their delicious concoctions paired with Tiong Bahru Bakery's baked goods and Argentinian bites from Bochinche. There will also be a DJ to keep the mood upbeat all night long.
Date: 15 April 2019
Time: 6pm to 12am
Address: 130E Minden Road, Singapore 248819
Admission: Free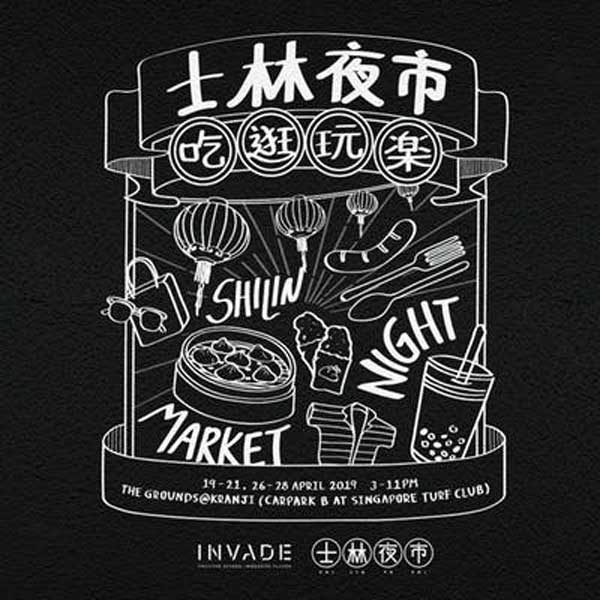 Source
Bask in the sight, sounds and flavours of one of Taipei's most popular night markets. Try Taiwanese street food like XXL chicken cutlet and mee sua as this pop-up night market invades Singapore Turf Club. There will also be games and movie screenings to keep you occupied through the night.
Date: 19, 20, 21, 26, 27, 28 April
Time: 3pm to 11pm
Address: 1 Turf Club Avenue, The Grounds@Kranji, Singapore 738078
Admission: Free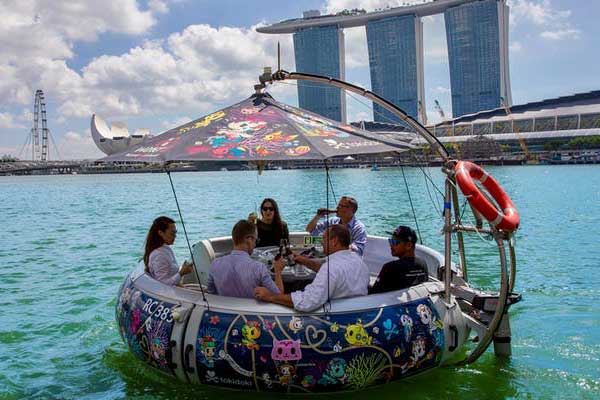 Source
Take in the beautiful sights of Marina Bay and the financial district with a drink in hand. Enjoy a welcome drink when you head to Chimi's at 5pm and set sail on a private cruise as you chat with new friends while bobbing along the Marina Bay waters.
Date: 6 April 2019
Time: 5pm to 7.30pm
Address: 1 Marina Boulevard, Chimi's, Singapore 018989
Admission: $22, tickets available on Eventbrite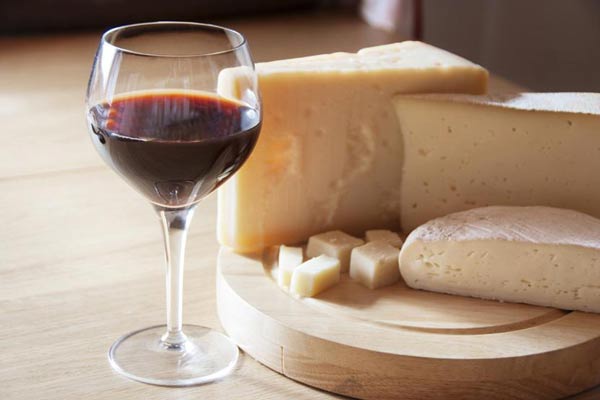 Source
Wind down your work week with some cheese and wine. The Cheese Shop's wine expert will prepare some pairings and you will also be able to try any cheese on display. Savour a curated selection of cold cuts, crackers and snacks that will complement the delicious flavour of cheese. After which, wash them down with a glass of red wine.
Date: 26 April 2019
Time: 7pm to 9.30pm
Address: 267 Joo Chiat Road, The Cheese Shop, Singapore 427521
Admission: $45, tickets available on Eventbrite
Heritage tours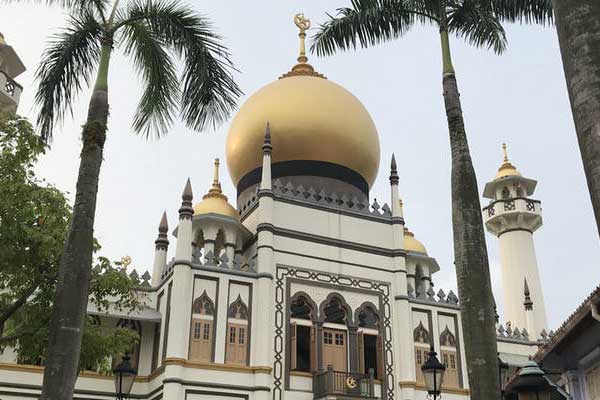 Source
Watch the sunset while enjoying the relaxed atmosphere of the Kampong Glam district on a weekend. Learn more about the historic district that holds a special place in the heart of Singapore's Malay community. Enjoy the wide options of delicious food in the surrounding area or have fun shopping in Haji Lane after the tour.
Date: 13 April 2019
Time: 5pm to 6.30pm
Address: 85 Sultan Gate, Malay Heritage Centre, Singapore 198501
Admission: Free, register on Eventbrite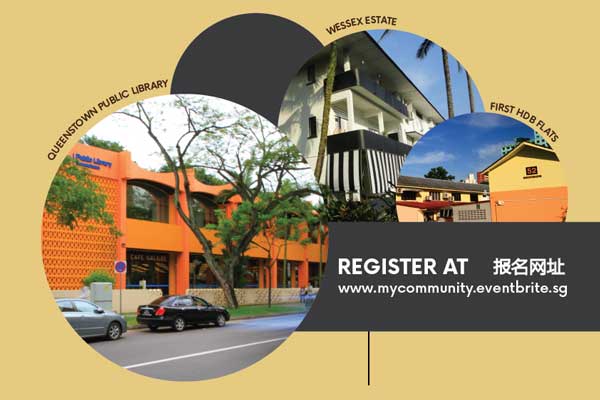 Source
Uncover the heritage secrets of Singapore's first satellite town, Tanglin Halt. You can visit Stirling Road's pioneer HDB flats, Malayan railways as well as Wessex estate's iconic black and white bungalows. Participate in this living history lesson as an informative way to get your weekend going.
Date: 27 April 2019
Time: 8.30am to 12.30pm
Address: 301 Commonwealth Ave, Queenstown MRT, Singapore 149729
Admission: Free, register on Eventbrite
April Events 2019
Relive good times with throwback events or learn a thing or two on the free heritage trails with your girlfriends this April.
Also read:
Cover image credit: Source, Source, Source