Diana Shoes Art Painting Sneakers
Let's be real — shoes are probably the most crucial part of your OOTD that tie the whole outfit together. To add some fun to your kicks, Japanese brand Diana Shoes is launching a new collection of sneakers inspired by famous art paintings. From Starry Night to The Kiss, perhaps these artsy designs will be your next (Van) Gogh-to footwear.
The collection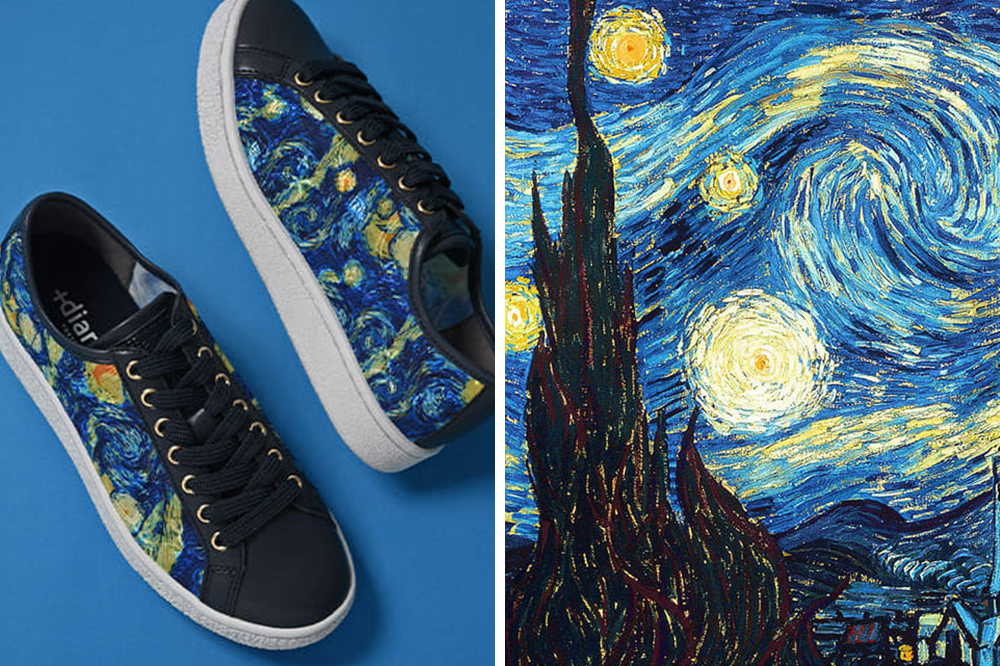 Even if you're not well-versed in the art scene, it's almost impossible to not recognise Starry Night. After all, it is one of Van Gogh's most famous paintings. Decked in hues of black, blue and yellow, this sneaker portrays the beauty of the night scenery perfectly.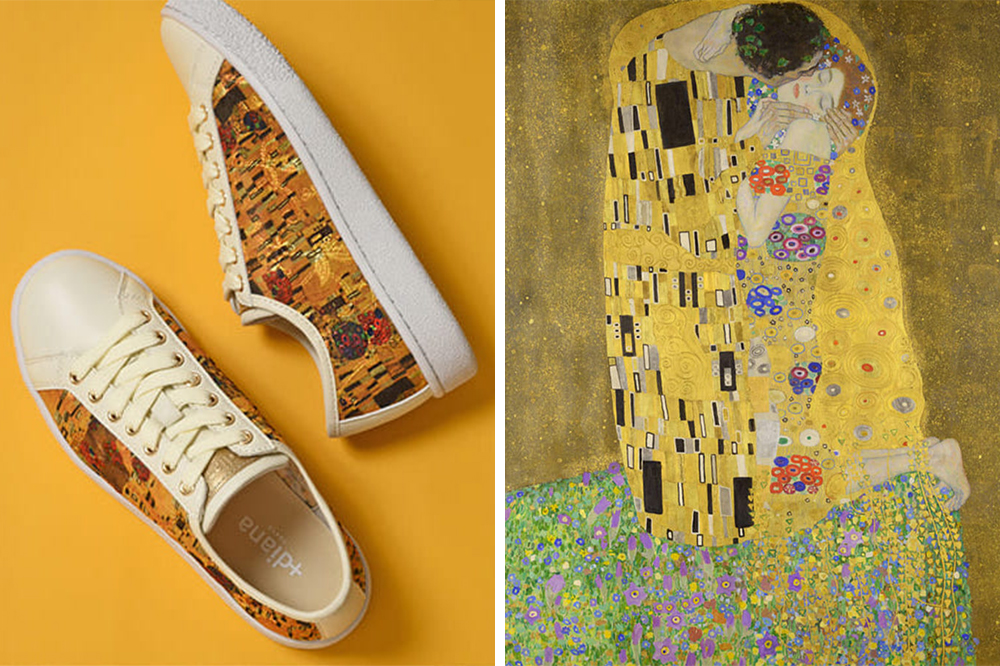 Inspired by Klimt's The Kiss, this next sneaker makes a bold fashion statement with its clashing patterns. Using elements from the couple painted in a variety of squares and flowers, the sneakers take on a radiant yellow palette.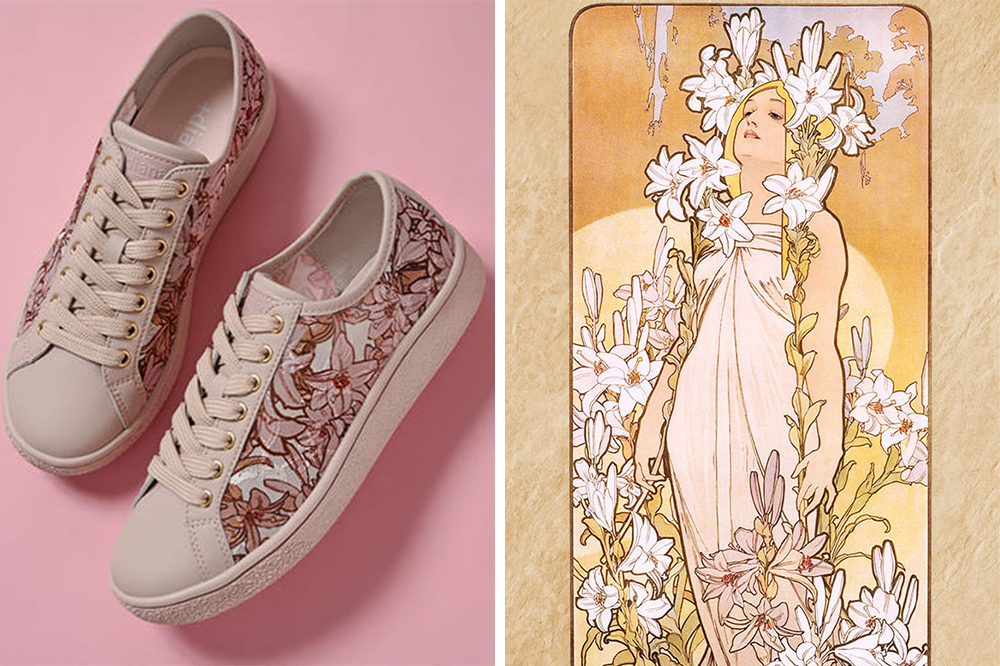 If you prefer something more feminine and sweet, the Lily by Mucha sneakers is for you. It comes in a pastel pink colour scheme with lily flowers to remind us of Spring.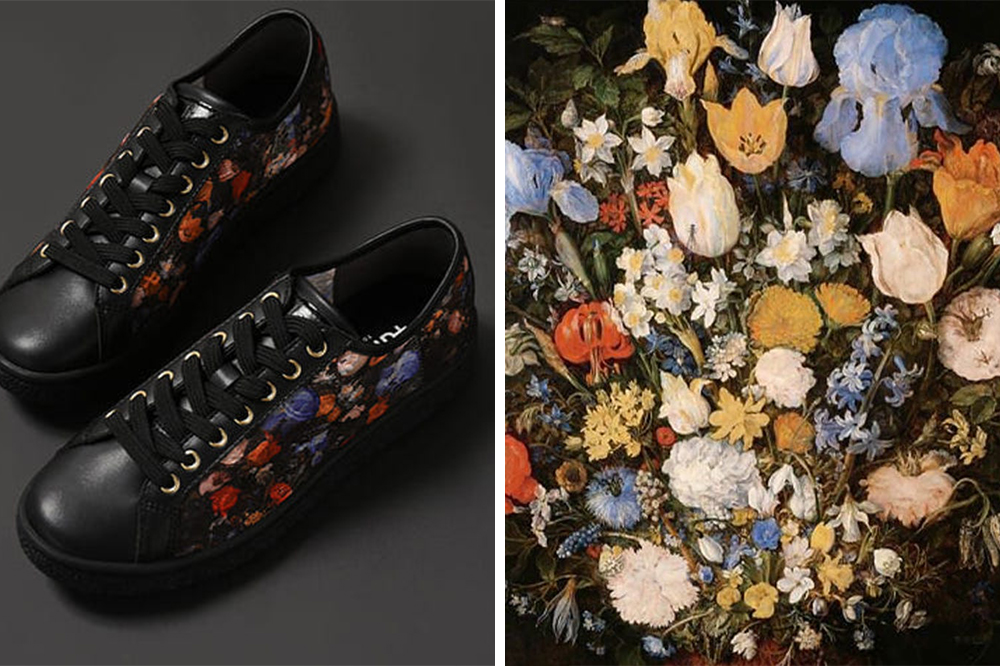 More flower motifs can be found on these black sneakers, inspired by Bruegel's Bouquet With Mourning Iris In A Stoneware Vase. The contrast between its black backdrop and the colourful flowers make for a mysterious and edgy OOTD look.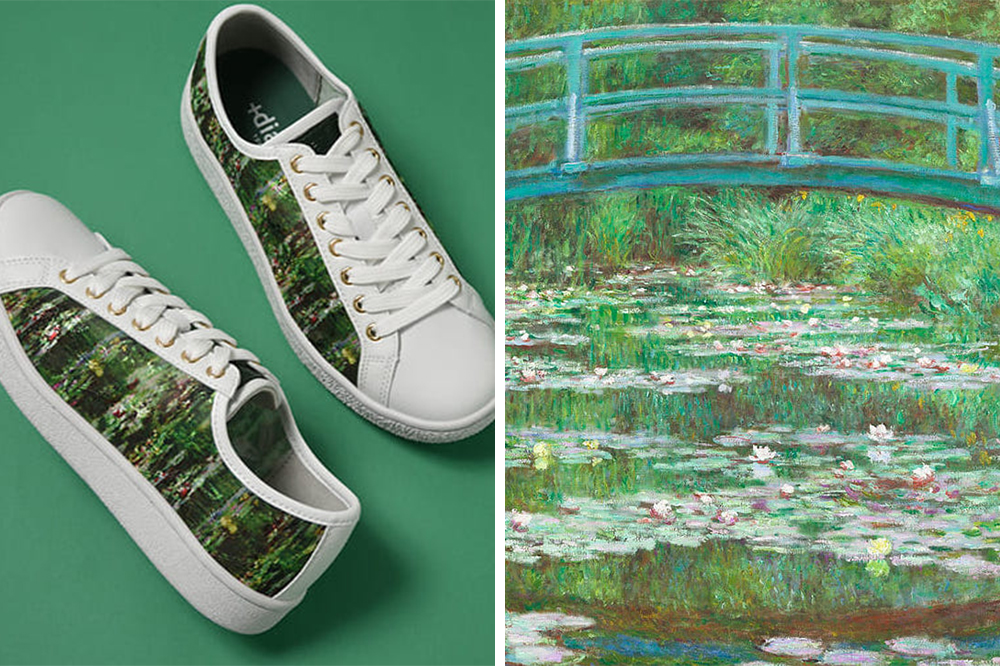 Discover the beauty of nature with these sneakers that come in a design of Monet's Bridge Over A Pond Of Water Lilies. Like the rest of the collection, both sides of the sneaker depicts the lush greenery. The design adds a soothing touch of colour to your look.
These Sneakers Come With Designs Of Art Paintings To Unleash Your Creativity
Retailing at ¥13,200 (~SGD$155.75) each, the sneaker collection will be released on 21 March 2022 on Diana Shoes' Global Web Shop, which ships directly to Singapore. As of now, a collection of heels in the same art painting designs are currently available for those who want to add an extra touch of elegance. 
If you can't get enough of these artsy merch, check out UNIQLO's upcoming Pokémon Meets Artist collection to add some graphic tees to your wardrobe.
All images courtesy of Diana Shoes.
Also read:
The New UNIQLO x Pokémon Meets Artist Collection Features Artsy Graphics Made With Everyday Items