Baby Express Singapore 
Most teenagers deal with concerns like friendship issues or stress from homework, and the last thing on their minds would be raising a child. Not for Stacy Chow, who found out about her teenage pregnancy at just 17 years old.  
With a lack of financial support and only her family to lean on, Stacy went through a tough time not only raising her firstborn, but also eliminating the stereotypes of being a school dropout. At 34 today, she is a proud mother of four kids and the boss of breast pump company, Baby Express. 
Ahead, she shares with us her inspirational story and her aim to change the societal views on breastfeeding. 
Getting pregnant at 17 and struggling as a mother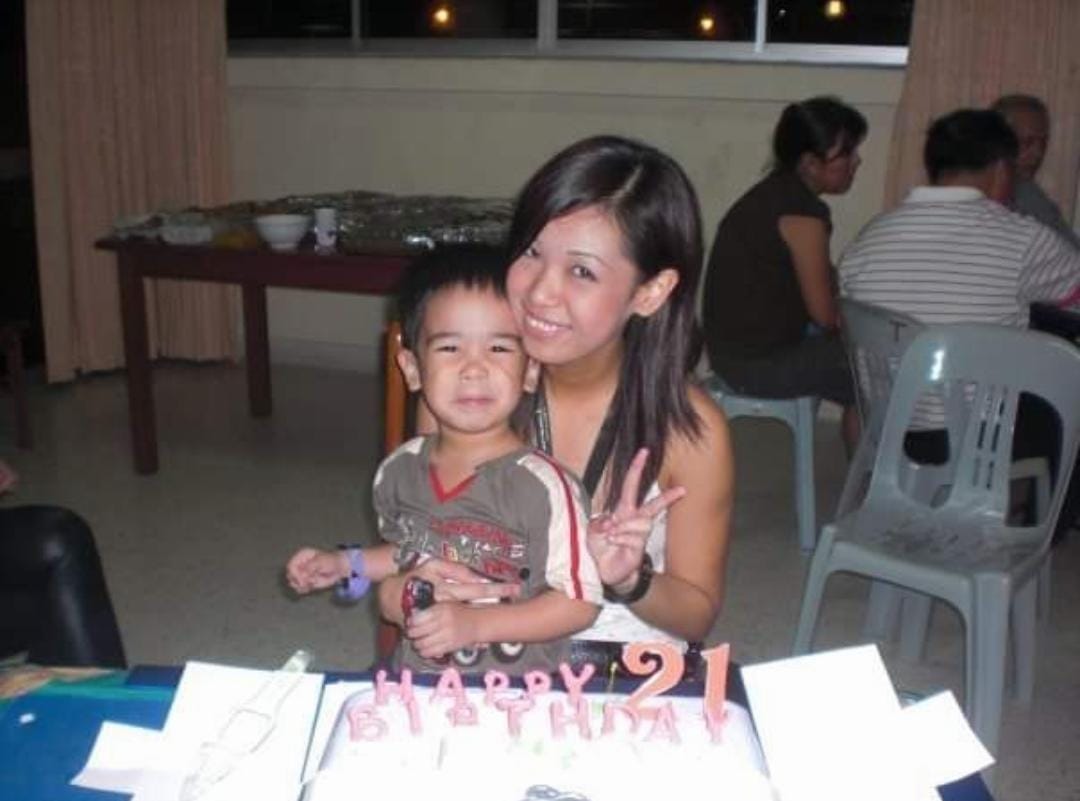 Stacy celebrating her 21st birthday with her son
Finding out that you're pregnant at 17 years old would be a shocker for anyone, especially if you just dropped out of school. Instead of sharing the news with her friends, Stacy stayed mostly at home as she feared the stigma of teenage pregnancy. As such, only her parents knew about her secret.
"Since I was quite petite, not many people could tell that I was pregnant unless I shared it with them," Stacy recalled.  
While enduring judgement from strangers was one thing on her mind, Stacy was also worried about her future. Since she didn't come from a well-off family, financial security was another huge concern. 
3 months after giving birth, Stacy took up part-time jobs, one of which was being a cashier that required her to work from 9pm to 7am. She was willing to sacrifice her sleep and gave everything she could in exchange for a better life for her son. As she worked to raise her family, her parents took care of her son overnight. 
Her experience with breastfeeding
Raising a child in a fast-paced society like Singapore is no easy feat, and Stacy struggled with finding the best way to do so without burning a hole in her pocket. As she couldn't afford to feed her son with formula milk that costs around $80 per tin, breastfeeding was the only way to go. 
Yet, it was easier said than done. 
For the unacquainted, not every mother is suitable to breastfeed their child. Some females' breasts would swell, suffer from infection, and even harden. This also means the milk produced won't be the best for the baby's consumption. For Stacy, she would also have to start a clean diet to lactate in the best condition. Simply put, breastfeeding is more than just the squeezing motion.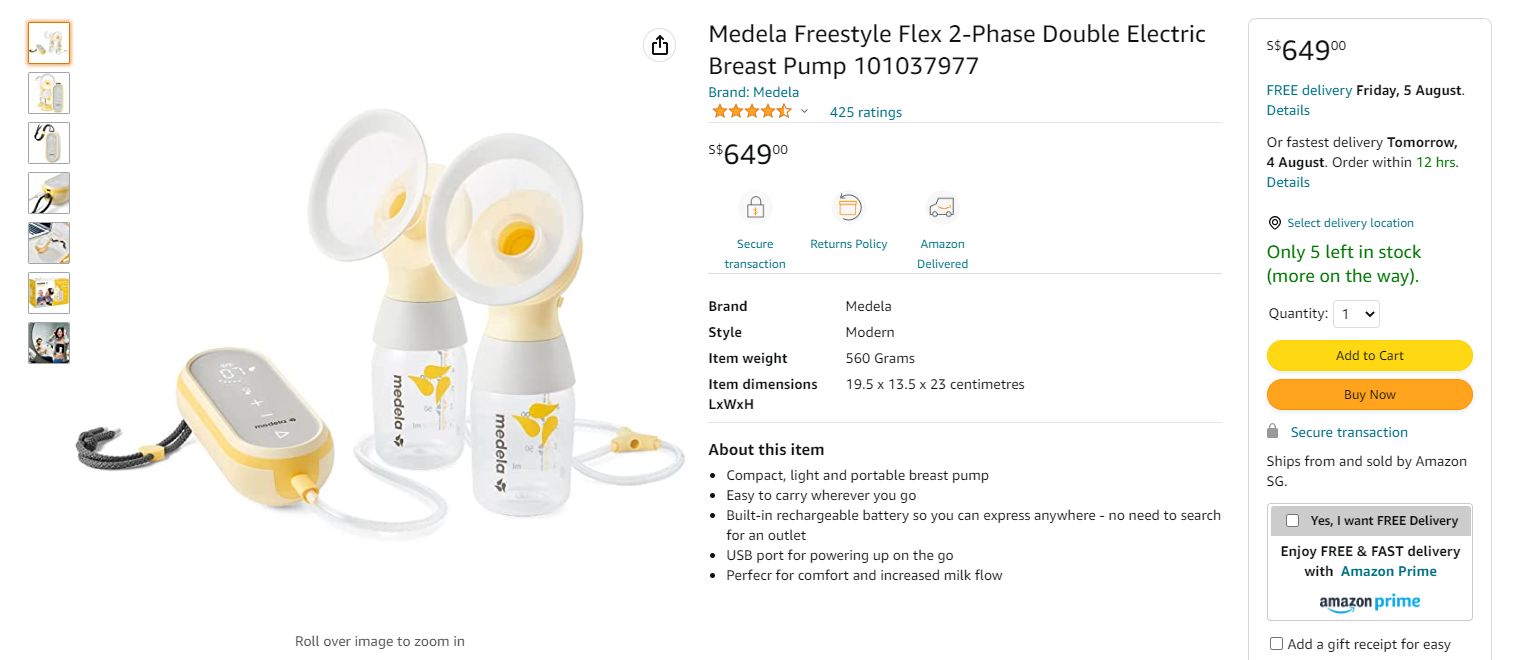 An example of a breast pump that costs over $600
Source
Thankfully, Stacy was able to lactate smoothly but to make things more efficient, she would require a breast pump. However, she was once again at crossroads as the breast pumps on the market cost around $500, and the decent ones retailed at more than $1,000 ‒ they were way over her budget. 
"I was also having a hard time because there was a lack of information for new mothers on breastfeeding," Stacy pointed out. Note that the year was 2005, which also meant that the internet was not as in-depth as it is today. 
Whatever knowledge Stacy acquired was through the help of nurses ‒ there were also no lactation specialists or consultants she could refer to. What's worse? Some of the information she received was even misleading. 
Eventually, this motivated her to start her own breast pump company which would introduce an affordable design and educate new mothers with accurate information on breastfeeding. 
Also read: 
8 Singaporeans Share The Biggest Sacrifice Their Mums Made For Them That Prove Unconditional Love Is Real
Starting her own breast pump business and the challenges faced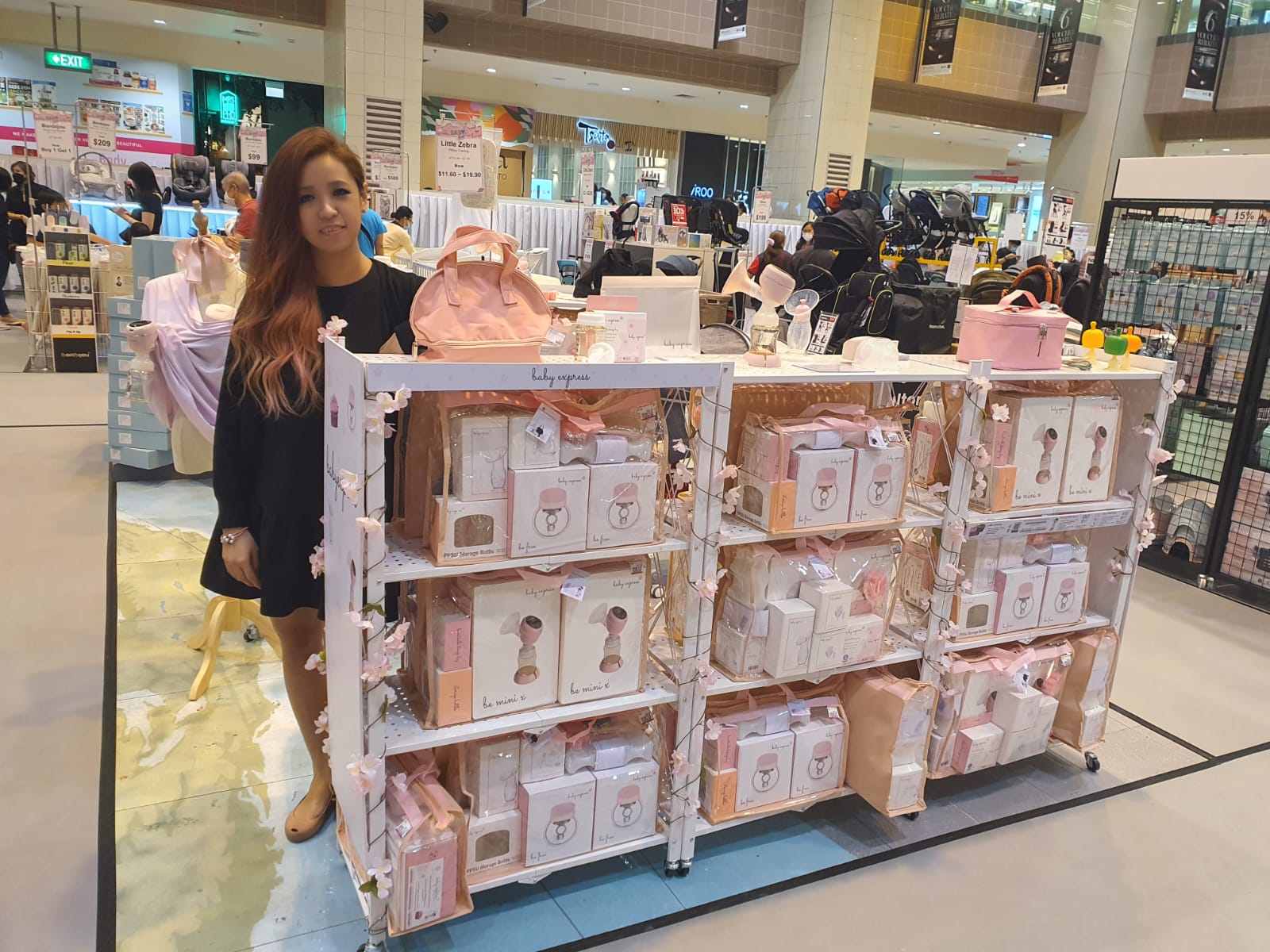 Stacy with her breast pumps for Baby Express
Everything began to slowly fall into place when Stacy continued to look for affordable breast pumps in Singapore. When she realised there was none, she decided to bring in overseas brands and liaise with local manufacturers. 
As Stacy was already keen on coming up with an affordable breast pump, it was a heaven-sent invitation when one manufacturer asked her to fine-tune their designs. 
"There were many other manufacturers which were actually keen on making the "right" breast pump, as they didn't have much knowledge," Stacy revealed.  
For context, traditional breast pumps are bulky, noisy, and only work when plugged into an electric socket. To add, there are a lot of tubes and wires that restrict the movement of the mother. This means they would have to sit in the same position for about 30 minutes to an hour for a single breast pumping session. 
Taking note of these common problems from her firsthand experiences, Stacy knew the changes she had to make in order to come up with a breast pump design that would benefit all mothers.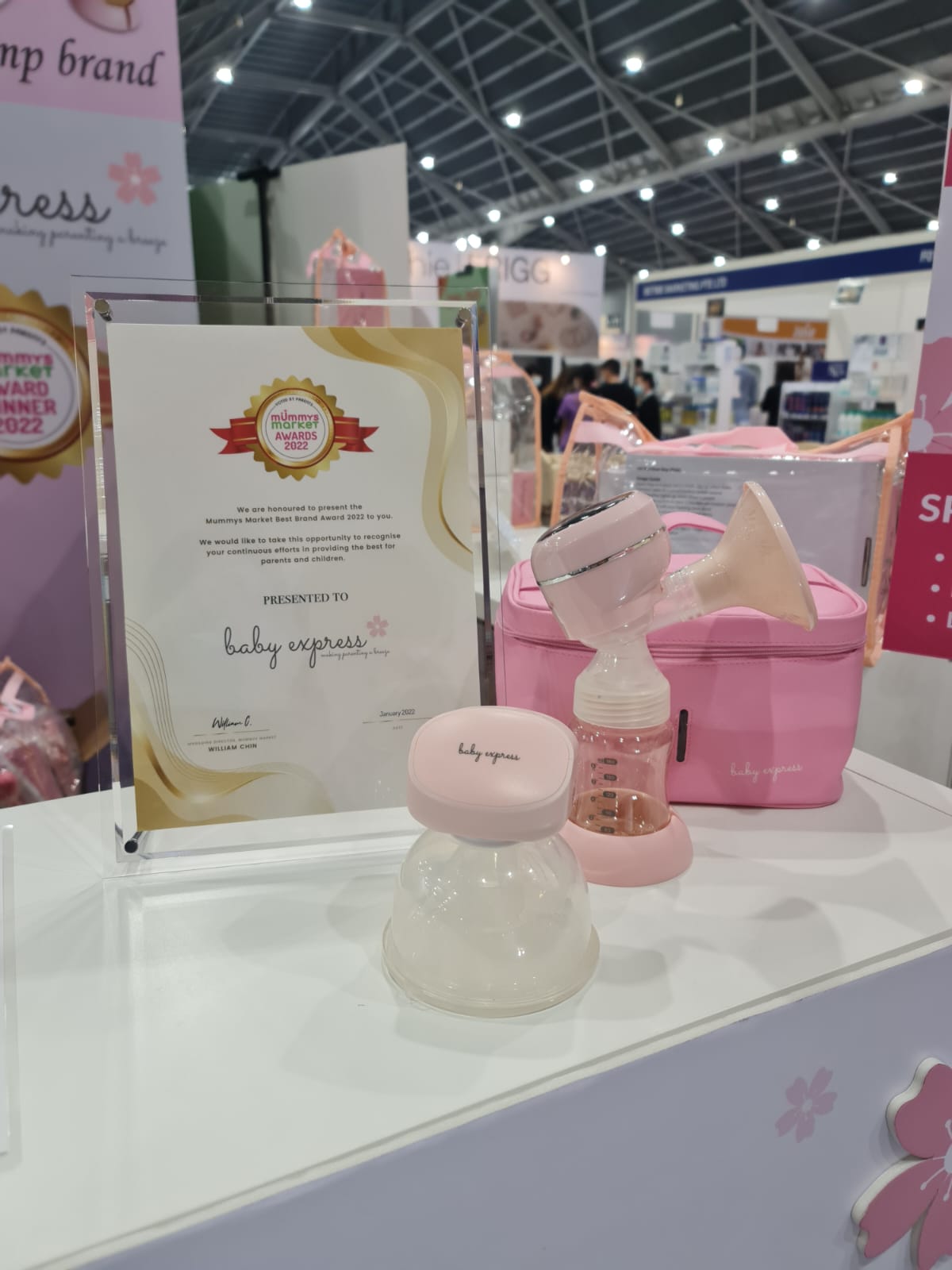 After some tweaks and trials, Stacy later started Baby Express in 2019 with a capital of $2,000 that came from her child's angbao money. The journey as an entrepreneur wasn't easy, as Stacy didn't have any experience in running a business, and she needed extra hands to handle things like marketing and logistics. 
"Thankfully, I had friends who were willing to lend me a helping hand and shared tips about being a business owner," Stacy mentioned. 
With all the help and support she could get, Baby Express finally launched their affordable breast pump that retails at $89.90. Unlike traditional breast pumps, Stacy's designs were lighter, noiseless, portable, and also rechargeable. 
"The breast pumps are designed for working mothers by a working mother," Stacy emphasised during our meeting. 
Since optimal breast pumping is every 3 hours, working mothers appreciated how the design came in handy thanks to the light and portable feature. Through word-of-mouth and reviews by satisfied customers, Stacy soon found Baby Express making a name for itself. 
Today, Baby Express runs with a headcount of eight, and they even have their own warehouse and office. That's not all ‒ Stacy established connections with four baby product retailers and now, they each have a section retailing her breast pumps too. 
Rather than calling it a success, Stacy humbly shared that Baby Express is still in the process of taking flight. 
Her aims to change the views on breastfeeding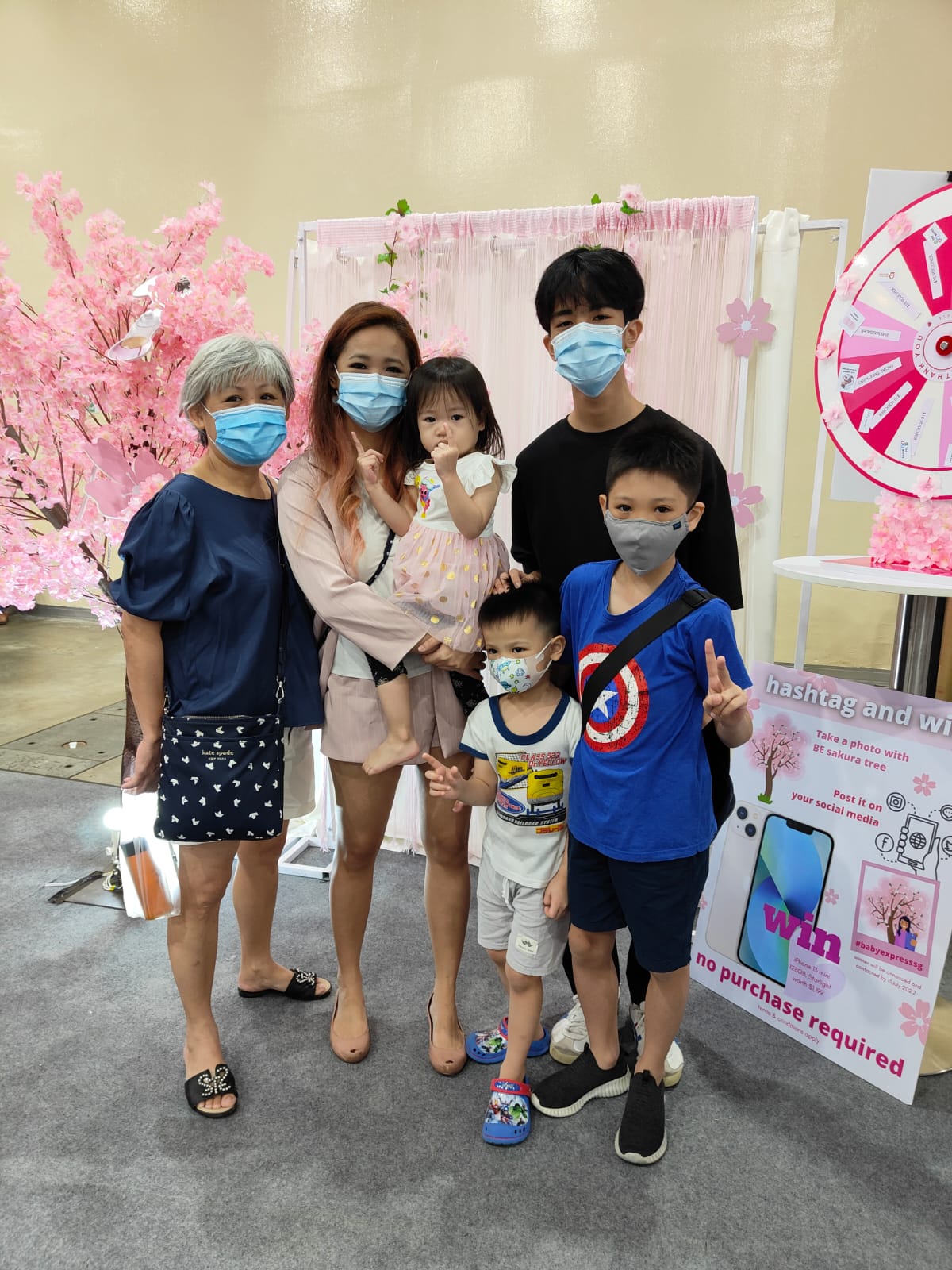 Stacy with her mother and four children
In her journey as a business owner and a mother of four, Stacy developed a new perspective on breastfeeding over time. Despite manufacturing her own breast pumps, Stacy actually didn't breastfeed all her children due to several issues, and there were times when she felt like a failure as a mother for not doing so. 
"I was affected by how the older generations kept talking about the "special bond" between mother and child during breastfeeding," Stacy explained. "It was as if they were hinting that I wasn't trying hard enough when I fed my children with formula milk." 
However, looking back now, Stacy realised that she didn't have to feel that way because breastfeeding was indeed difficult. Also, how mothers choose to feed their children is no one's business but theirs.  
While Stacy agreed that society is slowly changing for the better, there are many who still view breastfeeding and breast pumping in public as "unsightly". This outdated mindset also believes that such actions should be done behind closed doors.
When asked what message she has for those who think that way, Stacy shares that she hopes they would better understand mothers as sometimes they simply don't have a choice. Adding on, she suggests that the best anyone could do was to try and understand where mothers are coming from and to respect them.
"Breast pumping every three hours is actually highly recommended, as missing the timeline would result in swelling of the breasts and leaking," Stacy explained. "Many mothers also carry a lot of barang barang like breast pumps, towels, and an extra set of clothes just in case they stain themselves."
Getting certified as a postpartum advisor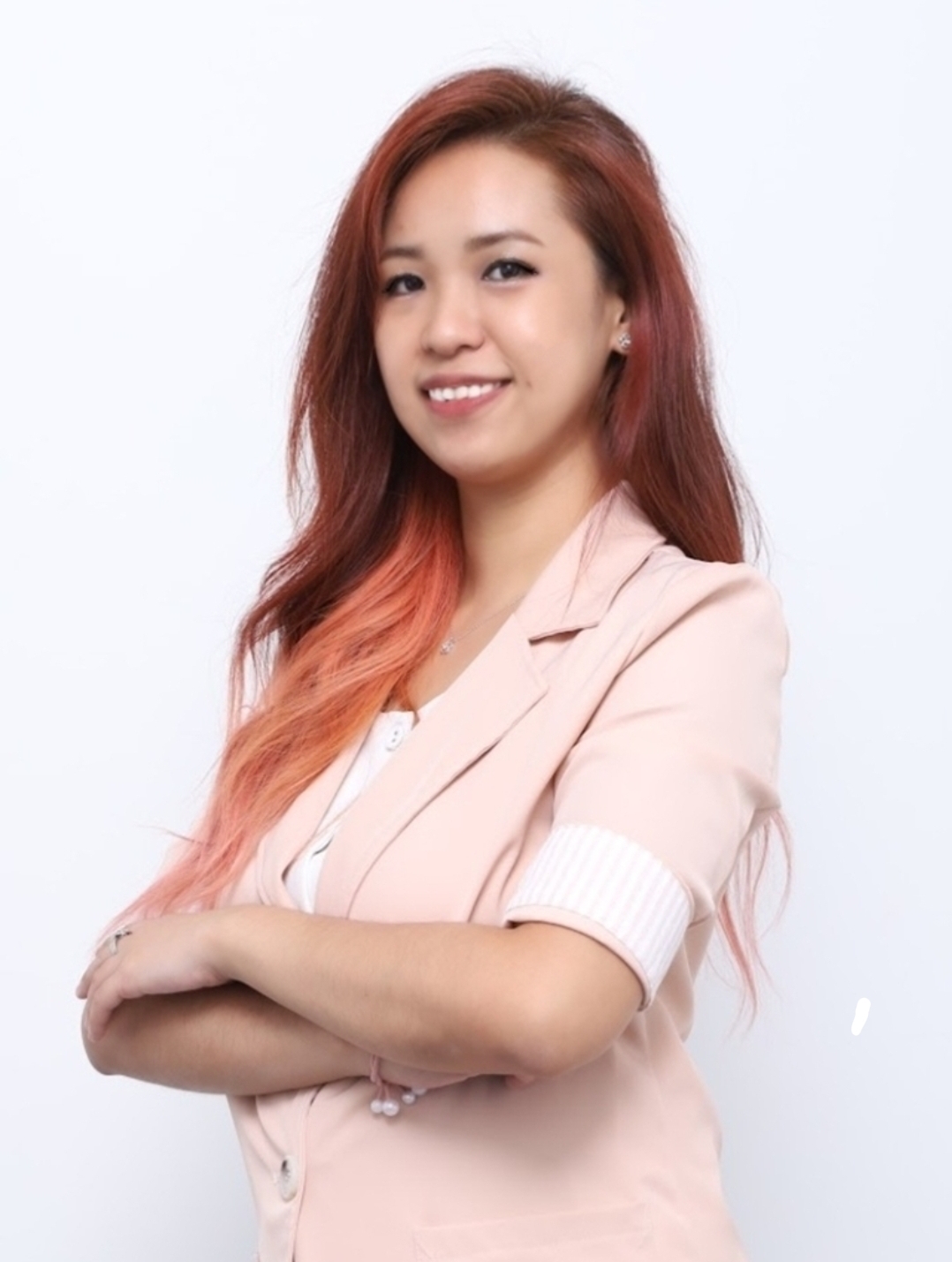 Apart from being a mother and a business owner, there is actually more to Stacy's identity. From having no lactation consultant during her first pregnancy 17 years ago, she is now one herself, and is currently working her way to becoming a certified postpartum advisor as well. 
For those new to the term, postpartum advisors take care of the physical and emotional recovery of mothers, and help to answer questions that they might have after delivery. Plus, they also provide resources to those who suffer from postpartum depression. To put it simply, they could be seen as "fairy godmothers" for mothers. 
As her course is online-based, Stacy makes use of whatever time she has before, between, or after work to squeeze in some studying. 
Currently, there are only around 50 certified postpartum advisors in Singapore and not many Singaporeans actually know they exist. Upon completion of the course, Stacy hopes to contribute even more by sharing her knowledge and providing proper information for expecting mothers. 
Future plans and tips for new mothers
While closing sales for Baby Express is one thing, Stacy's ultimate goal for her career is to change the views of breastfeeding and breast pumping. She plans to also have her staff undergo postpartum training. This way, her staff would then know how to help customers who also have questions about breastfeeding and postpartum so they won't have to spend extra money to consult a professional. 
With some parting words, Stacy shares, "I hope that others would have a better understanding of the hardships mothers go through like breastfeeding, and that accurate information on postpartum gets passed on". 
"Expecting and new mothers should know that there are now many support groups in Singapore like Breastfeeding Mothers' Support Group. Instead of going through difficult times alone, there are others who are always ready to help", Stacy concluded. 
Stacy's Story Shows That Motherhood Comes With A Lot Of Sacrifice & Hardship
Stacy's story shows her tenacity of working her way up from a teenage school dropout to become a proud mother of 4 and business owner. While I'm not a mother myself, our conversation allowed me to gain a newfound respect for all mothers. Motherhood sure comes with a whole lot of difficulties, but Stacy's experience gives others assurance that every cloud has a silver lining. 
All images courtesy of Stacy Chow. 
Responses have been edited for brevity and clarity.
Also read: 
Calling Off Her Abortion At 25 – Gwen Lee On Her Experience With Pregnancy During Covid-19 & Motherhood