A Mother's Biggest Sacrifice
We're all well aware of the notorious term "Tiger Mum". The familiar voice of our mum's nagging might be engrained into our minds, but no matter how annoyed we feel, we know that our mothers have our best interests at heart. 
With Mother's Day coming up on 8 May 2022, we spoke to 8 Singaporeans to find out the true extent of their mother's love and the lengths they will go to ensure the very best for us. Spoiler alert — the limit does not exist. 
1. "Being the sole breadwinner, she often worked despite feeling tired or sick"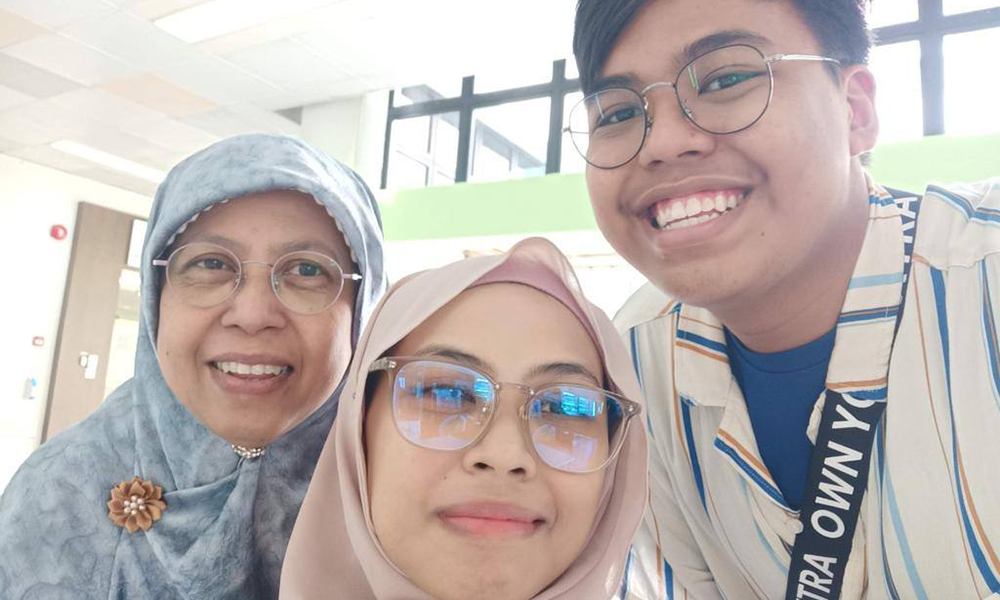 Image courtesy of Danial
"My mother has essentially sacrificed her whole life for her children and family. Since Day 1, she has made her children her number one priority and is always working hard to provide us comfort. 
I feel many children forget that our parents are humans too. So when I began to realise that recently, I was able to have meaningful conversations with her and advise her on some problems she may be facing, just like how she advised me when growing up.
At times, she would reject outings with her friends so that she could come home to take care of us. She has sacrificed so much time and energy by taking care of me, my siblings and my late grandma that I worry if she has sufficient rest.
I would always try to stay independent and not rely on her by cooking my own meals and sometimes buying groceries too. Nothing in this world can describe how much she has sacrificed for her family."
A message to my mother: "To Ibu, thank you for everything you have done. Nothing in this world can describe what you have done for Abang, Kakak and me — not forgetting what you have done for Nenek and the people around you. I may not say these words often, but I hope you know that I love you, and I promise you that I will try my best to do well in life and care for you for as long as I can. Continue to stay positive!"
— Danial, 19
2. "My mother's biggest sacrifice would probably be giving birth to me"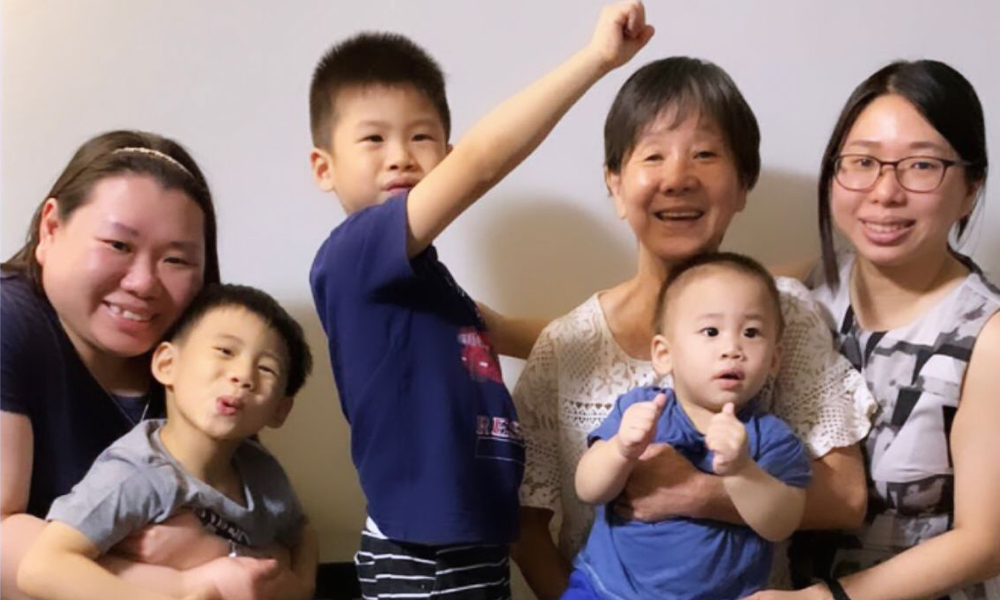 Image courtesy of Hope
"As I get older, I appreciate my mum much more now. My dad passed away when I was in my 20s which made me realise how precious life is and that our loved ones won't stay with us forever.
The most significant sacrifice my mum has ever made for me would be bringing me into this world. Many of us don't realise the risk childbirth has, but it really isn't all sunshine and rainbows. Having a child means sacrificing your time and reshuffling what matters most to someone. The process of giving birth can be life-threatening as well. 
I am thankful that she "risked" her life for my sisters and me by giving birth to us. My mum is a woman who always puts her family first, and for that, I am incredibly grateful."
A message to my mother: "Thank you, mum, for always putting us first before yourself, and I'm very sorry for all the wrong things I have done in the past when I was young; I'm sorry for always making you worry about me too. I'm thankful that you are my mum, and thank you for not giving me up no matter what happened. I'll learn how to be a better daughter. I hope you know that all three of your kids love you very much!"
— Hope, mid-30s
3. "Instead of one big sacrifice, my mother often makes small sacrifices for me daily"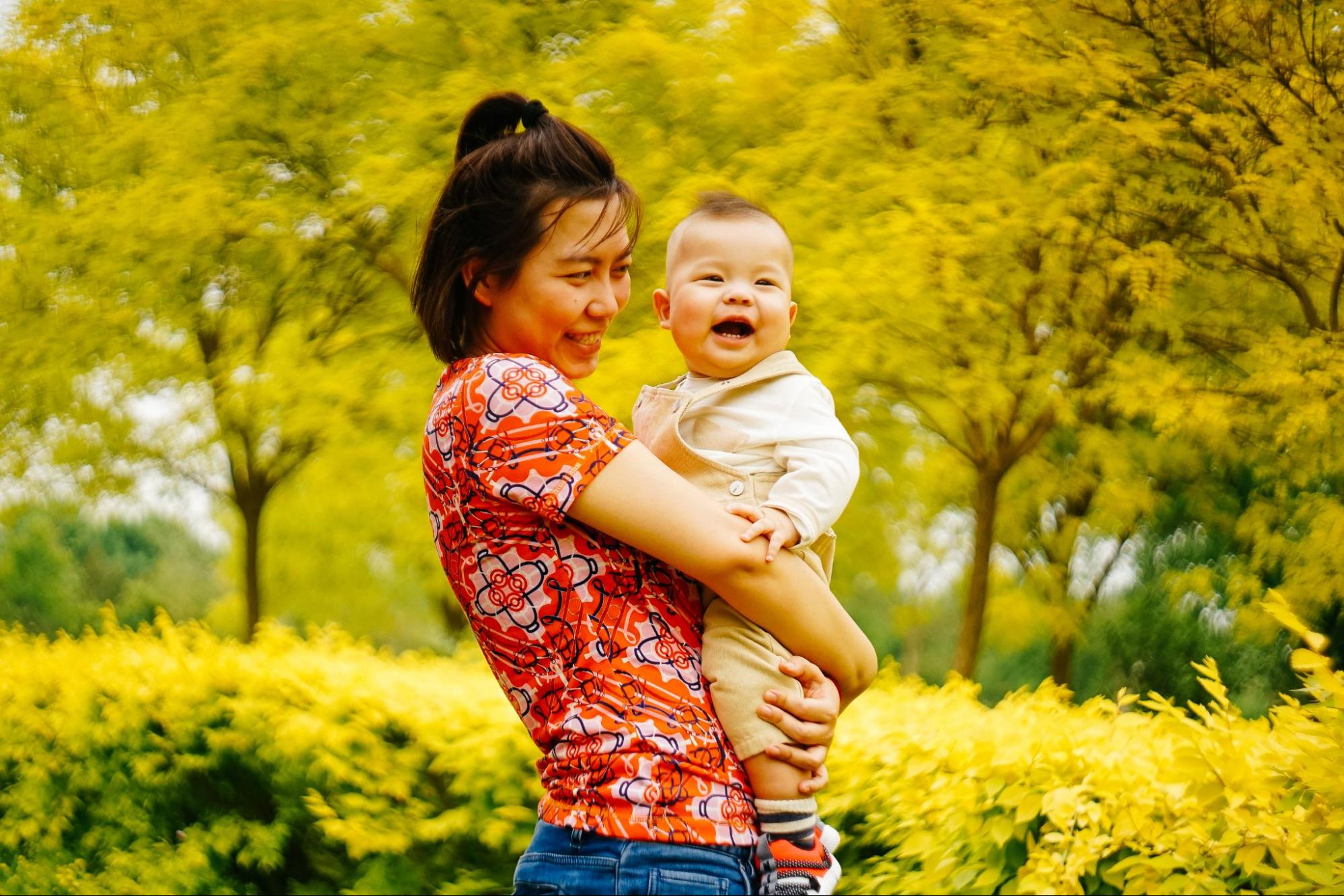 For illustration purposes only
Source
"I was a mummy's boy when I was younger, so she doted on me a lot. As I grew older and developed my own opinions, we clashed more often due to differences in thoughts and values. I know she loves me and makes silent sacrifices, but we have grown distant as I no longer submit to everything she says.
My mother tries to cook things that I like to eat and often offers to buy me things. She washes my dirty clothes before I get to do it and worries for my safety when I travel. She offers to pay for whatever I need instead of herself. These little things make up a huge sacrifice that she has made over the years. 
Thinking back, perhaps I have taken all these for granted, but reminiscing on the past makes me feel grateful for the love she has shown me."
A message to my mother: "I love you, mum. We don't say these words very often, but I appreciate the small decisions that you make for my sake. Thank you!"
— Kevin, 25
4. "My mum searched up recipes and diligently took care of me for weeks when I was seriously ill"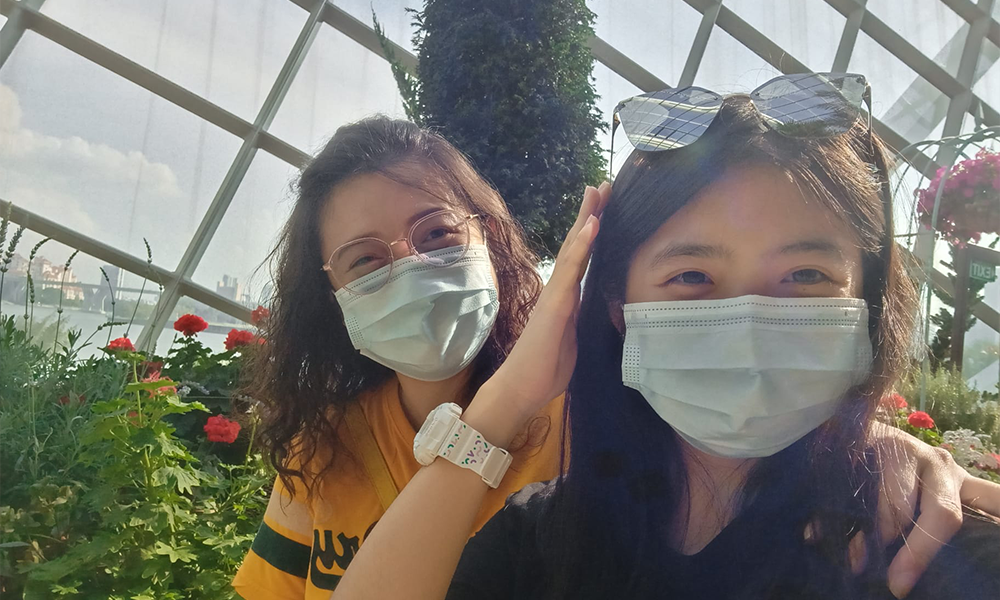 Image courtesy of Yen
"As I grow and mature, I'm more open to sharing problems and the little joys in life with my mum. We definitely share a closer relationship now, and my mum is my best friend.
My mother's biggest sacrifice would probably be when my younger brother and I were down with dengue. The initial phase of constant blood testing at the polyclinic and sending us to hospitals to get treatment was not easy. Since dengue has no cure, my mum would source for remedies from the internet and her friends to alleviate the infection.
As my mum is self-employed, she doesn't have fixed working hours. For 3-4 weeks, my mum would spend the whole day taking care of us. She would accompany my brother and me to take a blood test in the mornings. While my brother and I were resting, my mum would try to make a papaya leaf drink or even frog-leg soup to help increase platelet counts. 
Seeing how my condition did not improve, I was sent to different doctors to seek treatments. Due to extremely low platelet counts, my brother and I had to be hospitalised for 2 weeks. During that time, my mum never faltered and consistently visited us.
I really appreciated my mum's sacrifice as it isn't easy taking care of two sick children and needing to juggle with work for almost 1 month. I can never understand how my mum coped during that period."
A message to my mother: "I love you. Thank you for everything you've done for the family."
— Yen, 19
Also read:
6 SG Girls Share The Moment They Realised Their Mothers Are Getting Old & How It Made Them Cherish Mum More
5. "She continues working and cooking for us despite going through many surgeries and illnesses"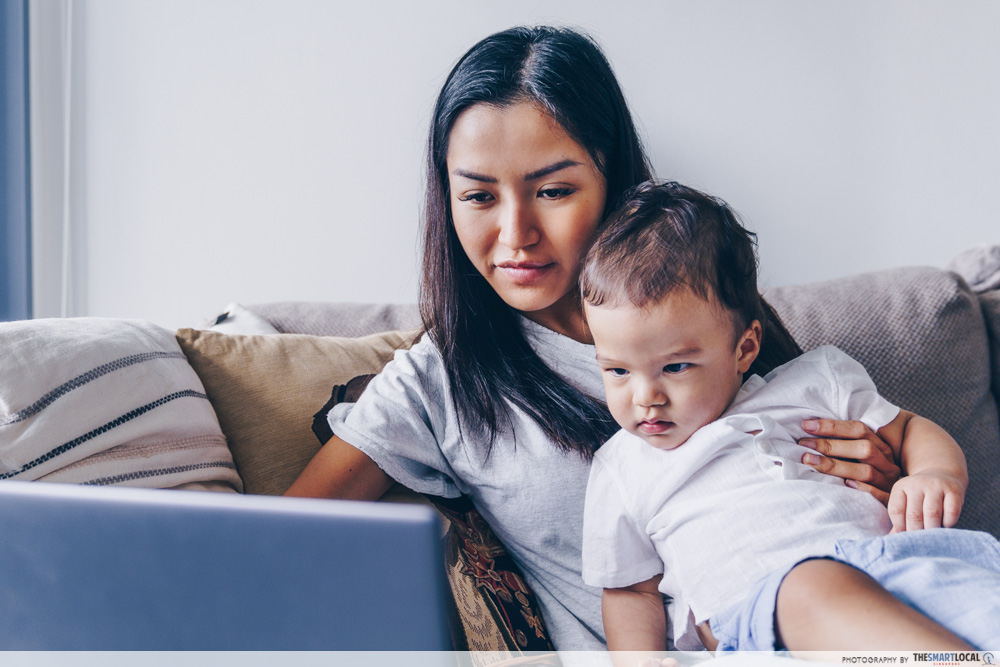 For illustration purposes only
"She is always there for our family. When our family is struggling, she always puts on a very strong and tough front to provide for us. It's not easy for her to raise three children aged 19 to 24. With the countless number of surgeries and the times she went to the hospital for medicine for her body, she perseveres and works her life off for the family. 
Recently, she was told not to overwork herself and rest more due to her high blood pressure. However, she feels the need to continue providing for the family. I remember her skipping meals, sleeping late and having pains in her lower back. She is a really strong anchor that holds our family together through the hardships and sacrifices she made.
I am more grateful and touched by her sacrifice than angry or upset. I feel that this is how our parents show their love for us, and even if I don't understand, I should love and support her even if it means letting her do what she wants to do."
A message to my mother: "I used to blame and complain about things that I do not have. Now, I am forever grateful for the unconditional love, hardworking and limitless efforts that you poured out for not just me but our family. 
You are always our number #1 inspiration for being the mother who went through the pain and suffering you did for us, and to us, can ever be replaced. Your countless ways of reprimanding in the name of love will forever live within my heart. Happy Mother's Day to the strongest and jovial mother God blessed me with. I love you!"
— Joseph, 19
6. "My mother carried on with her pregnancy even though she was advised to abort due to medical reasons"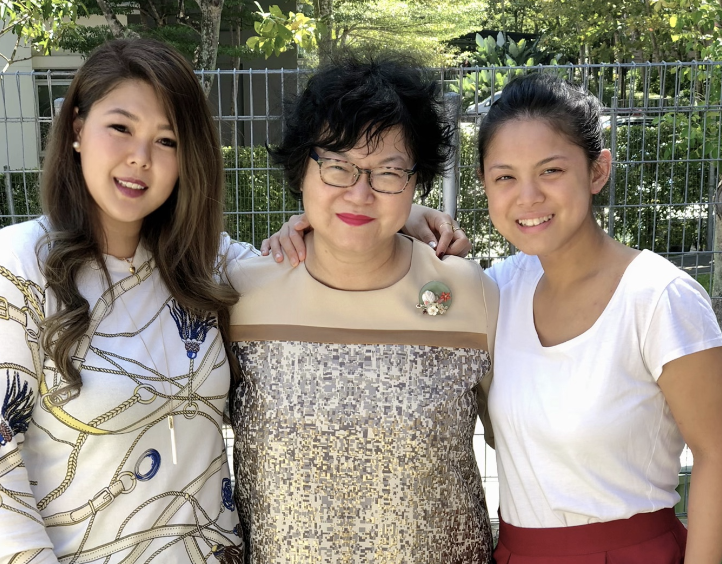 Image courtesy of Sarah
"My mother is my constant pillar of strength and encouragement.
When my mother was pregnant with me, her gynaecologist informed her that her womb and blood count had not been strong enough to carry me. He had strongly advised her to abort and terminate the pregnancy. However, my mother believed that I was God's gift and was adamant that she would do her best to carry me to full term despite it being a dangerous pregnancy.
So now, every year on my birthday, my mother would wish me "happy birthday," and I would say, "congratulations on your successful delivery [my age] years ago!"
I am blessed to have this life and my family. Even with life's challenges, I try to seize every moment, especially the little ones, to live life to its fullest.
A message to my mother: "I love you, and I appreciate you. Please take care of my puppy when I leave for holiday. Thanks."
— Sarah, 29
7. "She almost lost her job caring for me"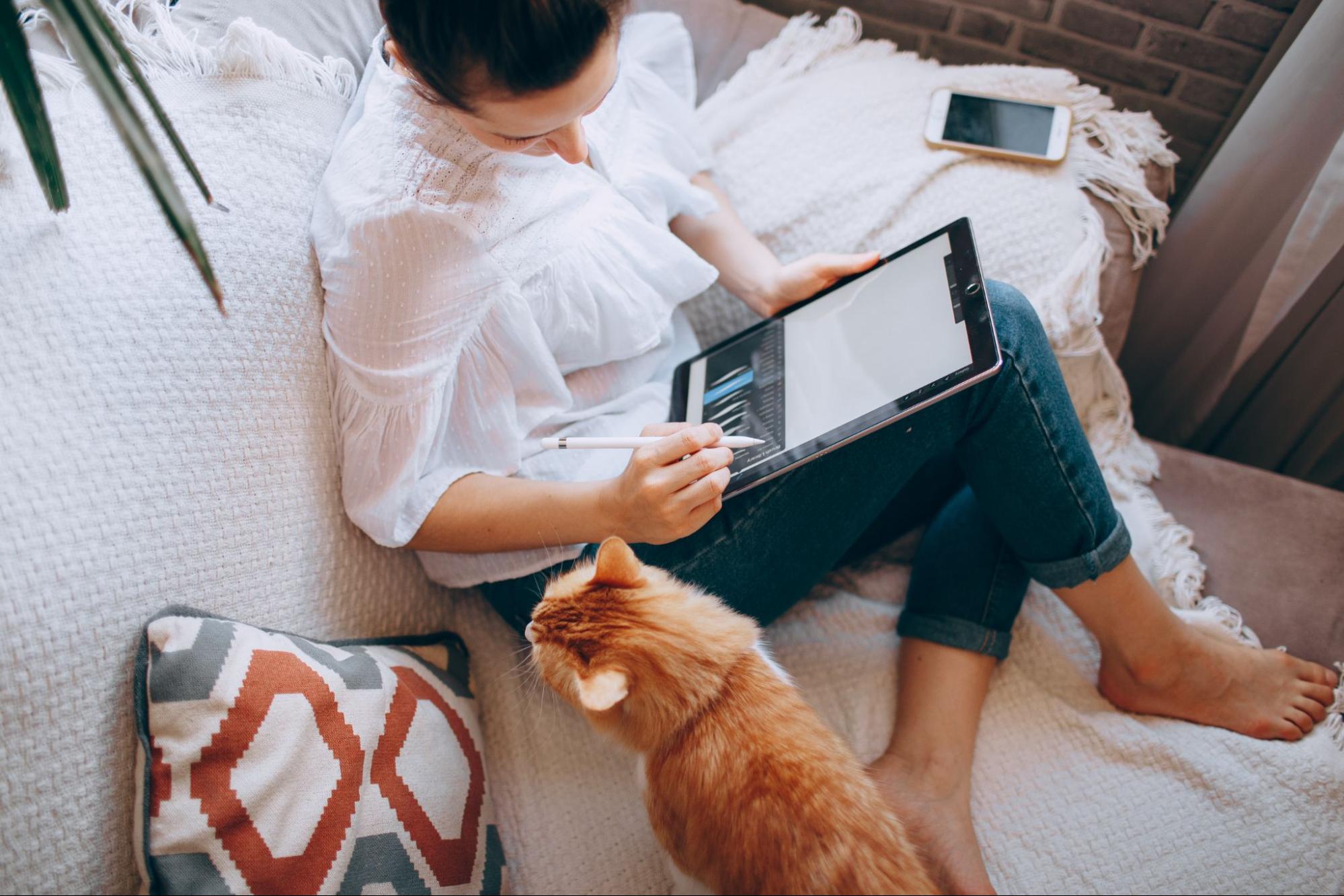 For illustration purposes only
Source
"So many things come to mind, including raising me and taking care of me growing up. But one of my mother's biggest sacrifices that I can recall vividly to date was whenI had collapsed in my secondary school and was rushed to the hospital.
My mum had to rush down from a crucial work meeting she had to the hospital and had to forego weeks at work to take care of me, even though it was a super vital time for her. I only realised later after reflecting that it almost cost her losing her job over this period when she was up nearly every night caring for me and barely eating or sleeping."
A message to my mother: "Thank you for all the things you have done for the family and me! Always the superwoman behind the scenes that always have our backs. Your actions and words are subtle but come from a place of love and care, which have the biggest impact on my life. I love you!"
— Shaun, 27
8. "She has made a lot of sacrifices to pay for my school fees and the things I like"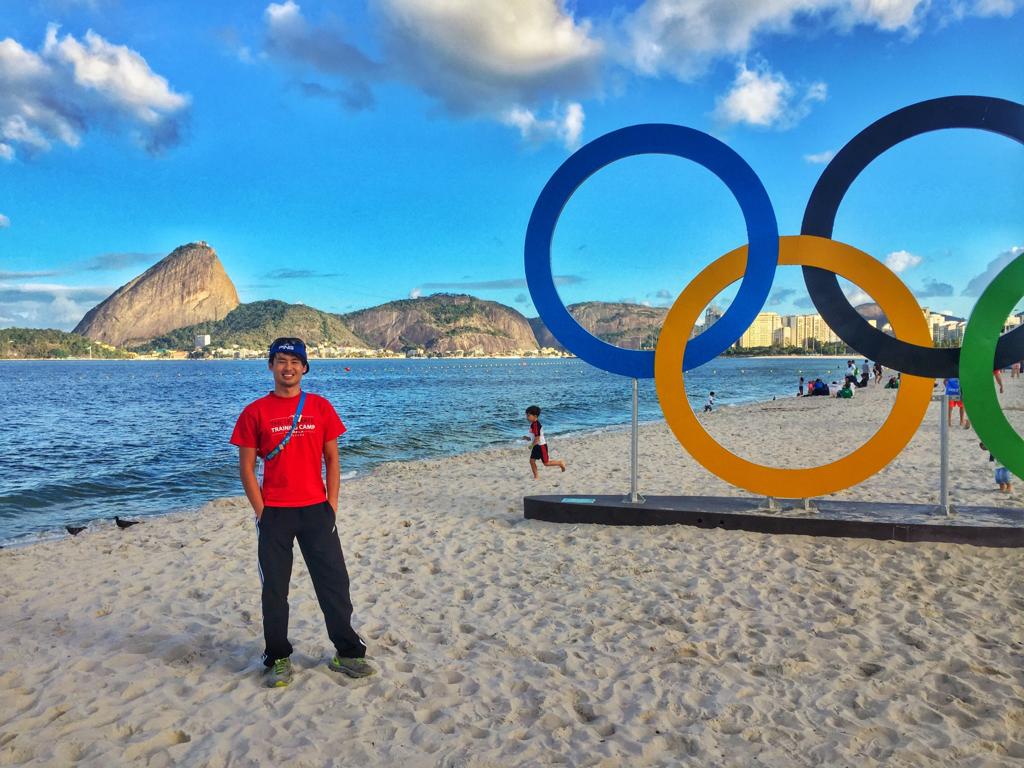 Image courtesy of Jia Xian
"Growing up, I constantly compared my circumstances with my peers, which made me question my mother's love for me. Thankfully, I quickly grew out of that mindset as I realised that my mother has always been the selfless one in the family.
I used to stay with a big family of eight, and my mum would never fail to do the household chores and cook for us while working. She hardly ever buys fancy stuff for herself and saves every dollar to raise my siblings and me. She is always the last to eat as she wants to give us the nicer and fancier food.
She has done so much, but she never complains about how tough it is for her. She is my superhero in life."
A message to my mother: "Ah Mi, I love you, and I am proud to be your son. I never want to exchange my memories with you for anyone else who might give me more game consoles and big celebrations for my birthday. I pray that I will spend good quality time with you to appreciate you and care for you like how you cared for me! I sincerely hope you will be able to rest and relax more even after you fully retire!"
— Jia Xian, 33
These Sacrifices Show That A Mother's Love Is Truly Unwavering & Unconditional.
With these stories shared by our fellow Singaporeans, the sacrifices made by our mothers, regardless of how small it may seem, are done conclusively out of love. 
At the end of the day, we'll never understand why our mothers do or act a certain way, but one thing's for sure — they deserve all the love and respect for everything they have done.
Cover image courtesy of Yen and Danial.
Also read:
I Tried Boudoir Photography As A Pregnant Woman & Learnt That Motherhood Is Hella Sexy