New Makeup & Skincare Launches (ZULA Payday Picks)
This December, beauty brands are prepping us for the festive season ahead with a fresh complexion by way of an exfoliating gel and a sunscreen that colour-corrects sallow tones. Your eyes are the stars of the show too, so deck them out in sparkly shimmers and metallics.
Instead of wading around aimlessly in an avalanche of makeup and skincare sets, have a look at some of the Christmas beauty drops we're in love with.
Becca Volcanic Goddess Eyeshadow Palette (S$65) & Volcano Goddess Glow Gloss (S$32)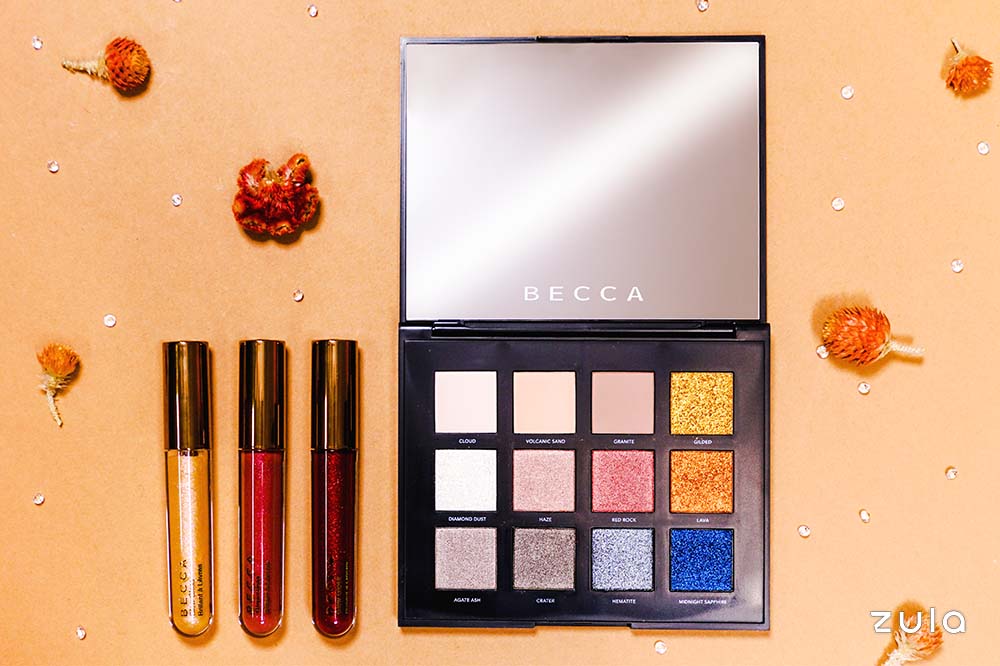 What is it: A limited edition palette with 12 eyeshadows in matte, shimmer, and metallic finishes. The collection also features three lip glosses inspired by gemstones.
Why I like it: I reach for 'Red Rock', 'Lava', and 'Gilded' most often for their shimmery finishes. The lip glosses add a glamorous touch to any makeup look.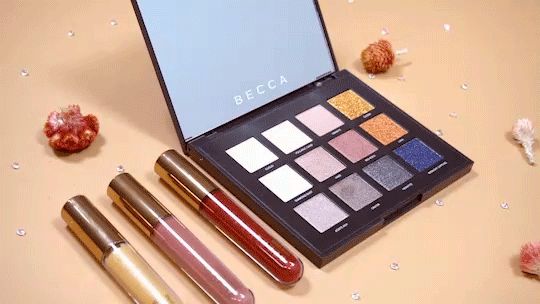 What I don't like about it: The neutral eyeshadow hues outweigh the bolds, which don't quite reflect the colourful packaging. The formula doesn't last long on my oily lids either.
Rating: 3/5
Saturday Skin Rub-A-Dub Refining Peel Gel (S$35)
What is it: A gel that exfoliates the skin with natural enzymes like papaya and bromelain.
Why I like it: In addition to the exfoliating enzymes, the tiny jojoba esters in the formula give my skin a mild scrub. It leaves my skin soft and smooth.
What I don't like about it: Citrus essential oils are high on the ingredient list, along with alcohol. These could potentially cause skin irritation for those with highly sensitive complexions.
Rating: 3/5
Sephora Collection The Silver Mask – Glow Booster (S$8)
What is it: A silver foil mask that contains honey and pearl extract.
Why I like it: It's easy to wear and Insta-worthy. Unlike most sheet masks, it doesn't slip off my face, so there's no need for adjustments.
What I don't like about it: While it hydrated my skin, it left a sticky residue that lasted all day. It's best to use this mask in the evening.
Rating: 2.5/5
Sunplay Skin Aqua Tone Up UV Essence SPF 50 (S$27.90) & UV Mist (S$19.90)
What is it: A lavender-tinged sunscreen lotion and mist that shield the skin from harmful UV rays. The sunscreen duo corrects sallow tones to boost radiance too.
Why I like it: The UV Essence has a light texture that goes on smooth and spreads easily without leaving a greasy finish. Its lilac shade visibly brightened and evened out my pallid complexion.
What I don't like about it: The soapy 'savon' scent lingers for a long time.
Rating: 4.5/5
Also read:

Tarte Let's Flamingle Brush Set (S$70)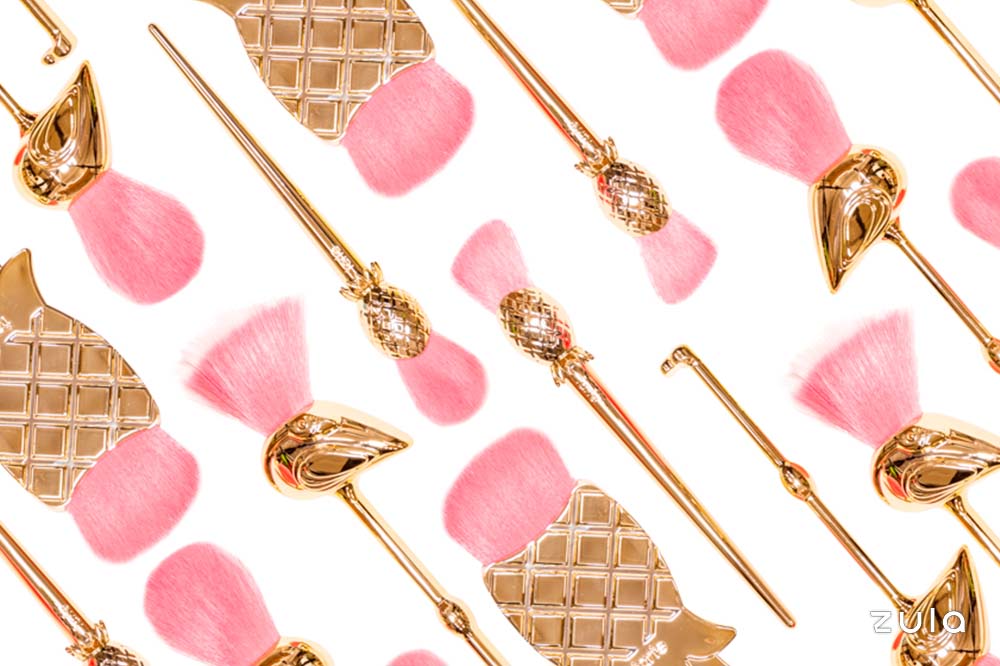 What is it: A set of five flamingo and pineapple-shaped makeup brushes.
Why I like it: These cute brushes are a delight to use. It's a decent collection that works well to blend out powder formulas for a smooth, matte base.
What I don't like about it: They're a little clunky, so it's not practical to travel with them. The large pineapple-shaped powder brush, in particular, feels quite heavy.
Rating: 3/5
Too Faced Under the Christmas Tree Breakaway Makeup Palette & Mascara (S$72)
What is it: A limited edition holiday set of three eye and cheek palettes, stacked to form the silhouette of a Christmas tree. The collection also includes a deluxe-sized Better Than Sex Mascara.
Why I like it: There are plenty of warm eyeshadow shades to play with and the brand's best-selling mascara lengthens my stubby Chinese lashes.
What I don't like about it: The eyeshadows are much less pigmented compared to other Too Faced palettes I've tried. It took multiple applications to finally get some colour on my eyelids. As for the mascara, it clumps up easily and weighs my lashes down.
Rating: 2/5
Zoeva Eclectic Eyes Palette (S$31)
What is it: A limited edition eyeshadow palette inspired by "the power of electrical sparks." Features ten shades in duo-chrome, shimmer, metallic, and glitter finishes.
Why I like it: You get intense colour payoff with these buttery eyeshadows. I'm particularly fond of 'Portraiture', a metallic plum, and 'Recoded Luxe', a matte black speckled with turquoise glitter. The packaging is also slim and light, so it's easy to travel with.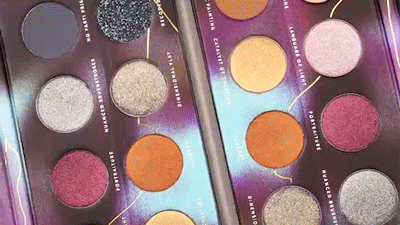 What I don't like about it: The palette doesn't come with a built-in mirror.
Rating: 4/5
Payday Pick December 2018: Sunplay Skin Aqua Tone Up UV Essence SPF 50
As the sole advocate for sunscreen in all my social circles, I slather on SPF diligently, even when it's pouring outside. When I tried Sunplay's Tone Up UV Essence, it's easy to see why it's constantly sold out in Japan.
When I wrote this quick guide to colour correcting, I learned that lilac cancels out yellow tones to brighten the skin, which sounds great in theory. However, I was worried the Tone Up UV Essence would turn my face ashy instead.
Turns out, the lightweight sunscreen lotion was able to brighten my jaundiced complexion, balance my uneven skin tone, and blur gaping pores for a soft-focus effect. I skipped my light coverage foundation during the weekend too when I wore this.
The UV Essence glides on and spreads easily without leaving a tacky residue. It's said to be hydrating due to the hyaluronic acid in the formula, but since it doesn't provide enough moisture for my skin, I layer on a serum before applying the sunscreen.
Also read: