New Makeup & Skincare Launches (ZULA Payday Picks)
Oh, what a time to be alive. With so many new beauty products launched in Singapore every month, it can get a wee bit overwhelming for the average shopper.
So to rep all my fellow beauty junkies out there, Payday Picks is where I, ZULA's beauty writer-host, sift through every month's latest beauty launches to give you my recommendations as a fellow consumer.
This July, here's my verdict for what's worth splashing our paychecks on. Scroll to the bottom if you want to know which holy grail item I would pick if I only had money to get one product.
1. Urban Decay Born To Run Collection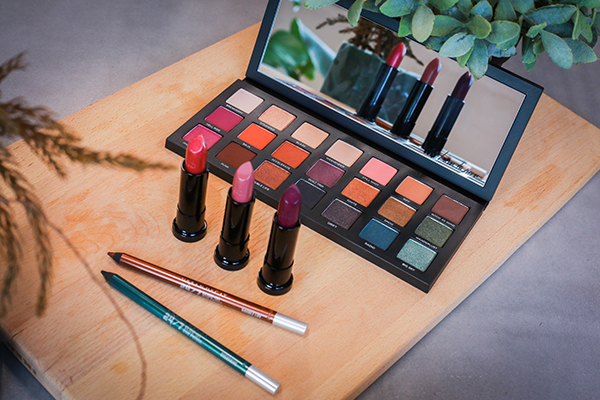 Price: S$76 for the eyeshadow palette, S$31 for the Vice Lipstick, S$33 for the 24/7 Glide-On Eye Pencil.
Where to buy: Urban Decay boutiques, Sephora
Urban Decay's newest Born To Run collection includes a 21-shade eyeshadow palette, three new limited edition Vice Lipsticks (a bright rose sparkle, a rich mauve-nude, and a dark berry), and new 24/7 Glide-On Eye Pencil shades (metallic deep green and dark copper).
The eyeshadow palette is a glorious amalgamation of colours; from matte, shimmer to metallic shades, so you can easily switch between a neutral, everyday eye look or have fun with colour.
2. Mamonde Creamy Tint Squeeze Lip + Creamy Tint Colour Balm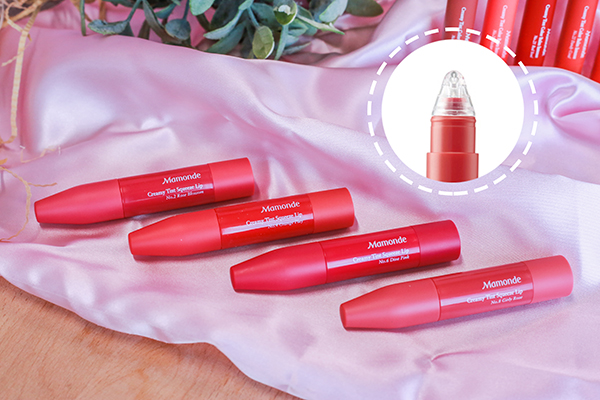 Price: S$18 for the Mamonde Creamy Tint Squeeze Lip, S$16 for the Mamonde Creamy Tint Colour Balm
Where to buy: Mamonde boutiques, Lazada, Tangs
Their newest launches include the new Creamy Tint Squeeze Lip and new MLBB (my-lips-but-better) shades from their Creamy Tint Colour Balm range.
Of the two, the Creamy Tint Squeeze Lip stood out because of its unique plastic applicator (pictured above). Compared to traditional doe-foot applicators, the plastic pen-like nib was more adept at filling in the fine lines on my lips with product. The result: a smooth, semi-matte, hydrating, pigmented punch of colour.
With that said, the squeezable Creamy Tint Squeeze Lip could be tricky to apply without a mirror. For an easier, precise application on the go, their Creamy Tint Colour Balm would be the better option.
P.S: Mamonde's currently running a couple of exclusive deals and sets on their Lazada store until 3 July 2018, with products going up to 50% off.
Also read:
3. MINON Amino Moist Skincare Range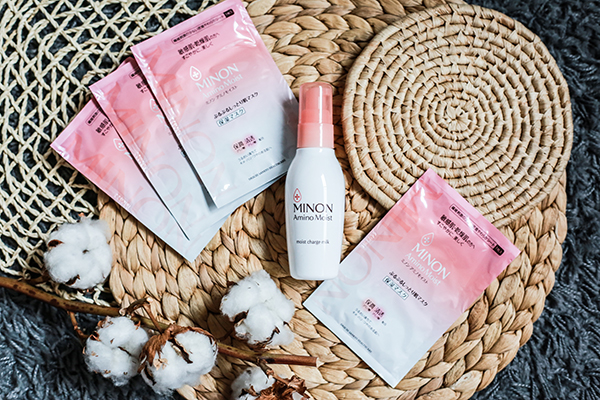 Price: S$28.90 for the Moist Charge Milk, S$18.90 for the Moist Essential Mask
Where to buy: Watsons, Don Don Donki, Tokyu Hands, Welcia-BHG, BHG
MINON Amino Moist may be relatively new in Singapore, but the No.1 facial sheet mask in Japan already has a solid fan base, especially with users who have sensitive skin.
Of the five products I tried, my favourites are the Moist Charge Milk and the Moist Essential Mask. I used the Moist Charge Milk as a daytime moisturiser and I love how the formula is lightweight and absorbs quickly into my skin.
The Moist Essential Mask also impressed me when I saw how much brighter my complexion was right after peeling the mask off. The next day, I noticed my makeup went on smoother than usual, and my skin felt softer to touch.
4. Etude House Any Cushion Aqua Touch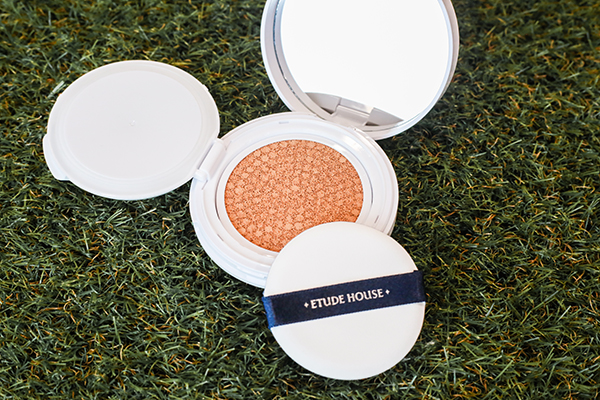 Price: S$32
Where to buy: Etude House boutiques
This matte cushion indeed honours its claim of a 24-hour wear. ZULA's video producer, Leah (she has combination skin), went for a dance class after work (i.e.: heavy perspiration) and her foundation was still intact by the end of the day.
Matte cushion formulas tend to be drying but the Etude House Any Cushion Aqua Touch didn't leave my skin feeling parched. However, this matte cushion may not flatter those with dry skin as the finish may highlight trickier areas, such as the skin around the nose and the undereye area, as it doesn't give your skin that silky-smooth look.
5. Maybelline Superstay Eraser Lip Colour Remover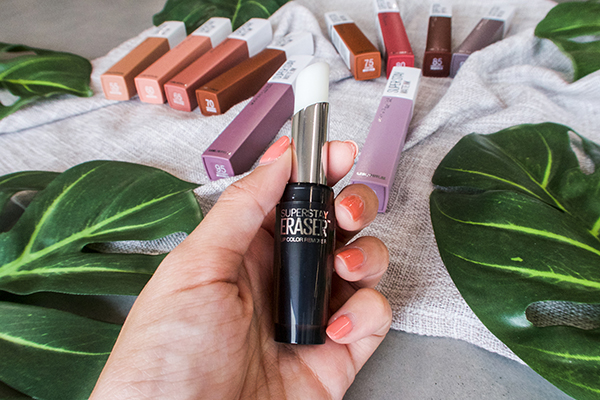 Price: S$14.90
Where to buy: Watsons, Guardian
The Maybelline Superstay Eraser Lip Colour Remover promises to remove even the most stubborn matte liquid lippies with less scrubbing. The remover got the ZULA team wondering: does it really work?
I decided to use the kiss-proof Superstay Matte Ink Unnudes Liquid Lipstick as the test. And here's the result: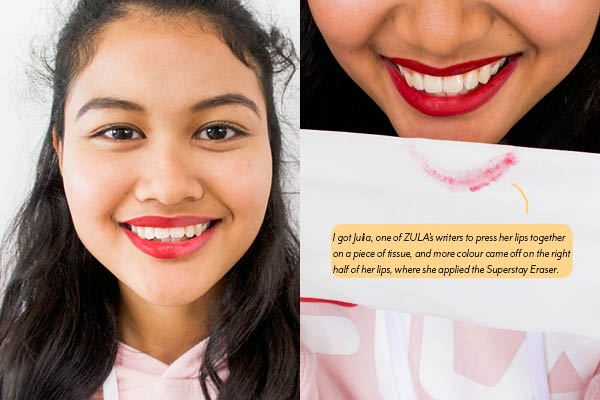 Although Julia still had to wipe her lips a couple of times for the colour to come off thoroughly (left), she felt no tugging on her lips at all. The colour slid off pretty easily.
Interestingly, Vaseline was able to achieve the same effect, but with more mess. So for girls who are looking for a fuss-free alternative to cleansers, this Superstay Eraser's probably still the wiser choice to bring with you on the go.
6. YSL Volupté Liquid Colour Balm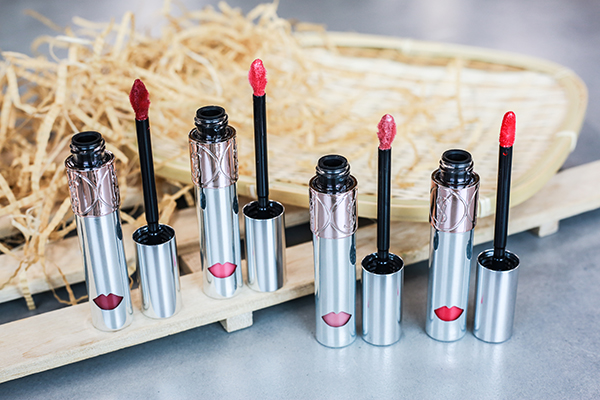 Price: S$52
Where to buy: YSL boutiques, TANGS,
YSL's newest lip product has got both form and function down pat—it's a hydrating lip balm and a pigmented lip colour all in one sleek tube.
I tend to have lip colour on for more than 12 hours on a workday, so I liked how the natural coconut water and antioxidant-rich pomegranate in the formula kept my lips hydrated.
The YSL Volupté Liquid Colour Balm also has a dewy finish, giving my lips a voluptuous, healthy glow, making it the perfect glossy lips comeback item to have this 2018.
Payday Pick July 2018
Among all the products I tried this July, I would blow my money on Urban Decay's Born To Run eyeshadow palette. I love how it isn't an iteration of their iconic Naked palettes, but a spanking new one.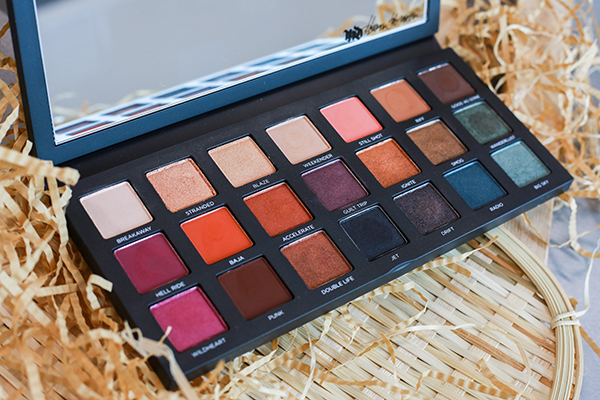 The magic of this palette lies in its versatility. The shades can take you from an office meeting with Stranded (a shimmery pale rose gold) to a girl's night out by layering Ignite (a rose gold metallic) + Drift (a metallic deep gray with lavender undertones).
You could also easily create a sunset eye while on a tropical vacay with Baja (a burnt orange matte) + Accelerate (reddish copper metallic) + Hell Ride (deep fuchsia matte). And with its sleek and sturdy case, the Born to Run palette is the only eyeshadow palette you need to pack.
With a whopping 21 gorgeous, buttery-smooth and highly pigmented shades, this Urban Decay eyeshadow palette definitely gives you more bang for your buck.
Now it's your turn to take your pick!
Also read: