Beyond The Vines Sneakers
Ask any Singaporean about up-and-coming local fashion brands, and you'd probably hear "Beyond The Vines" come up. ICYMI, the fashion brand is known for its stylish and functional dumpling bags ‒ earlier this year, they even collaborated with Pokémon. 
From 19 May 2023, Beyond The Vines is treating fans to the release of their signature canvas sneakers in three new eye-catching colourways.  
The sneakers
Designed for everyday wear, the T1S1 Low Top Canvas Sneakers are now available in sage, cobalt, and mustard. These solid-coloured shades add a pop of colour to your OOTD, and are also perfect to diversify your wardrobe.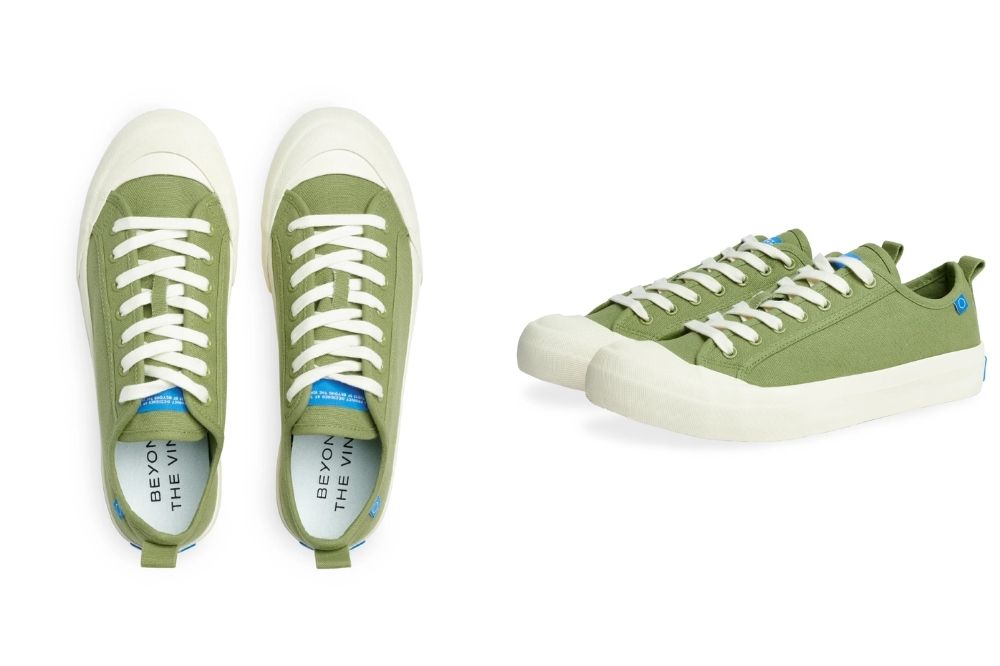 T1S1 Low Top Canvas Sneakers in Sage
There's a reason why these low top sneakers are highly raved by customers. They are durable, comfortable, and designed for long hours of walking ‒ the high-density insoles that feature the letterings of Beyond The Vines provide your feet with the utmost comfort. 
In addition to its cotton canvas materials, the sneakers also feature vulcanised soles that allow greater elasticity and durability.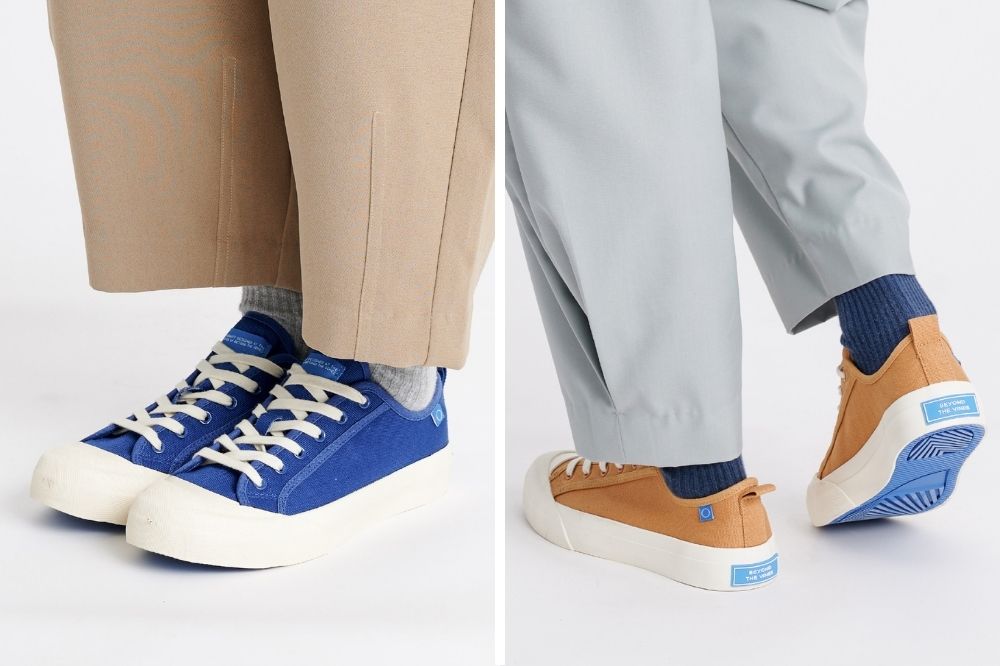 From left: T1S1 Low Top Canvas Sneakers in Cobalt, T1S1 Low Top Canvas Sneakers in Mustard
If that's not impressive enough, wait till you check out the rounded textured toe caps, which add stability and protection for your feet. Since they stretch past the widest part of your feet, rest assured that you won't find the fit too tight. 
As a cherry on top, a loop tab at the heel also doubles as a convenient way to hang up your shoes. 
Each pair of T1S1 Low Top Canvas Sneakers retails at $89.
The shoelace sets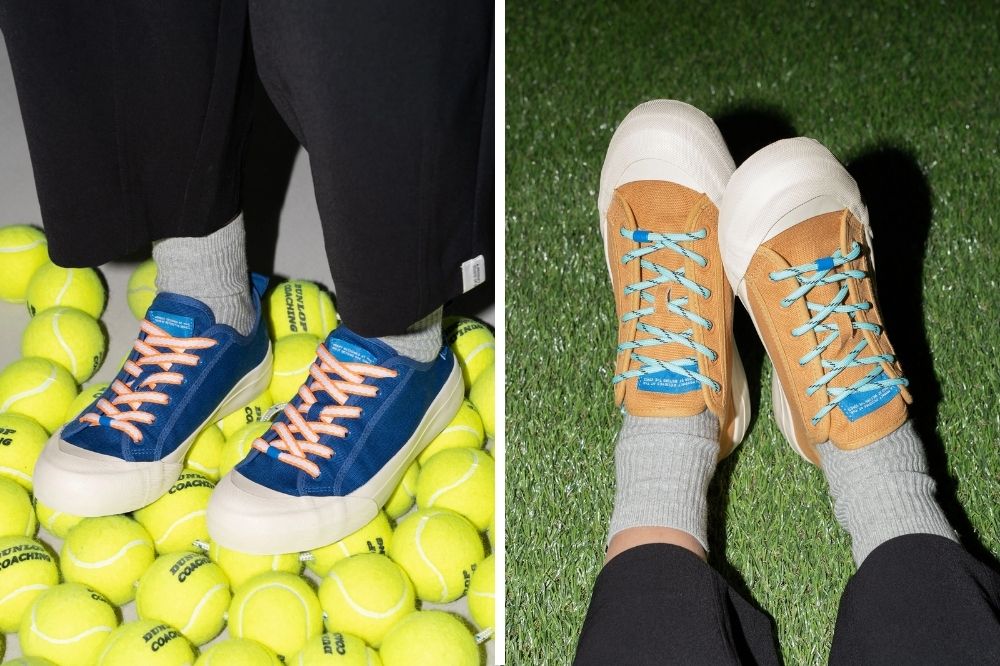 From left: Shoelace Set in Neon Orange Two Tone Flat lace, Shoelace Set in Turquoise Paracord
As part of the launch, there are also shoelace sets in three variations ‒ paracord lace, two-tone flat lace, and tie-dye flat lace ‒ available for customers to zhng up their new sneakers. 
Since these laces come in bright and complementary colors, they will no doubt add a unique touch to your sneakers. For example, the T1S1 sneakers in cobalt stand out from the crowd with laces in neon orange.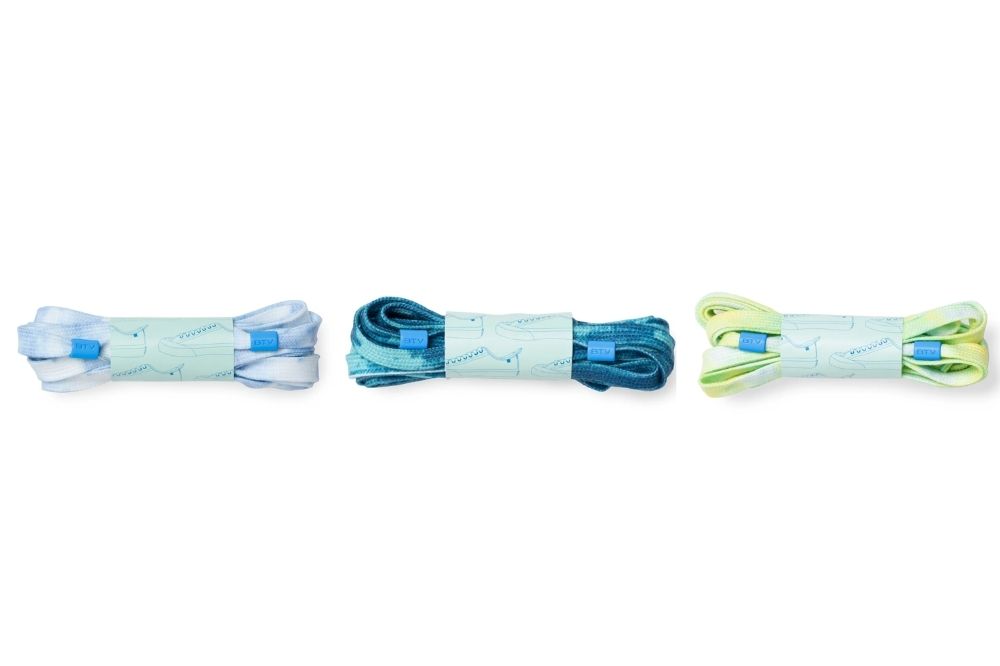 From left: Shoelace Set in Sky Tie Dye Flat Laces, Shoelace Set in Teal Tie Dye Flat Laces, Shoelace Set in Neon Green Tie Dye Flat Laces 
With tie dye back in trend, consider getting one of these tie dye flat shoelace sets that come in cool tones like blue, teal, and green.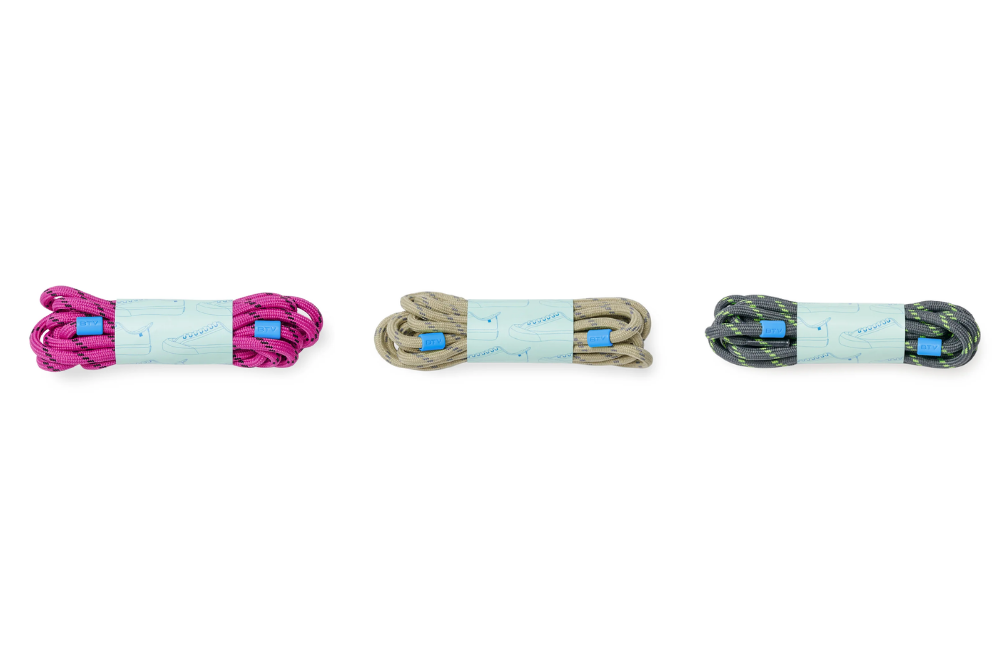 From left: Shoelace Set in Dark Pink Paracord, Khaki Paracord, Charcoal Paracord
Unlike flat shoelaces, the paracords are slightly curved. If you prefer shoes with a lil' more dimension, add these paracord shoelaces to your sneakers instead.  
For the full range of shoelace sets, be sure to visit Beyond The Vines' official website. 
Each of the shoelace sets also comes with a beaded logo of Beyond The Vines, and retails at $8.  
Level Up Your Everyday Wear With Beyond The Vines' New Canvas Sneakers & Shoelace Sets
Make your daily OOTD a lil' more colourful when you style your outfit with Beyond The Vines' new T1S1 sneakers and shoelace sets. They will be available for purchase from 19 May 2023, 12pm, at all Beyond The Vines physical outlets, and on their official website. 
All images courtesy of Beyond The Vines.
Also read:
The Beyond The Vines x Pokémon Collab Has Dumpling Bags & Camping Chairs, Perfect For Adventures