Weird Skincare Ingredients
Being a skincare fanatic, I'm always up to try new treatments. Snail slime that firms and restores skin? Check. Bee venom to plump my face? Check. But placenta and human foreskin? I'm outta here.
These 10 bizarre ingredients show you the lengths people will go to in the name of beauty.
1. Diatomaceous Earth (DE) aka Dynamite
B.KAMINS (Oily to Combination Alternative): Buy from Amazon, USD$25.00/Tub
Astara Daily Refining Scrub: Buy from Amazon, USD$25.50/Bottle
Lindsay Mask: Buy from Qoo10, SGD$6.50/Mask
Now when people say you're BOMB, you can take it literally. Diatomaceous Earth (DE), one of the two primary elements in dynamite, can be found in cosmetic products as a natural additive.
But on its own, DE is a safe absorbent mineral that draws oil and traps bacteria when added to face masks. Also, the tiny particles help exfoliate your skin.
2. Placenta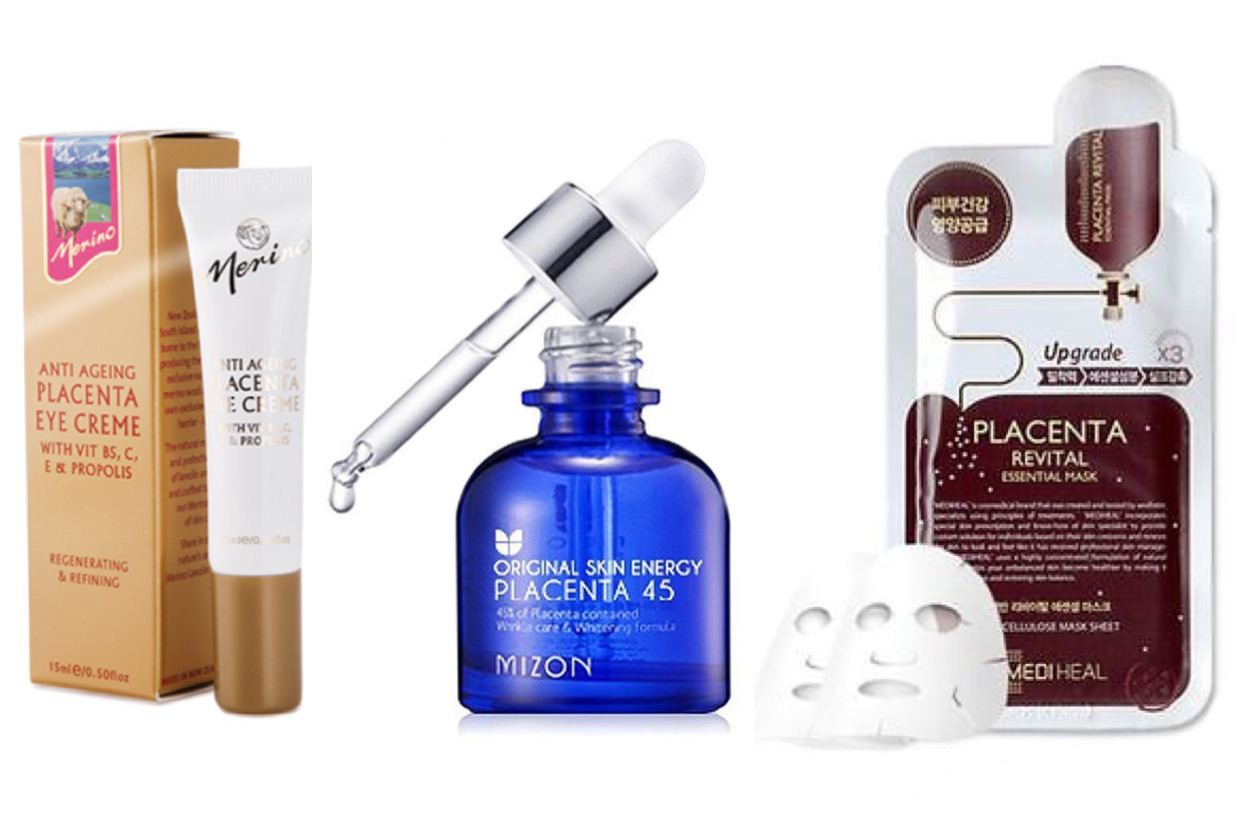 Merino Anti Ageing Placenta Eye Creme: Buy from Skincarenz, NZ$18.25/Tube
Mizon Original Skin Energy Placenta 45 Ampoule: Buy from Qoo10, SGD$21.50/Bottle
Mediheal Placenta Revital Essential Mask: Buy from Lazada, SGD$3.00/Sheet
When I mention placenta, a bloody, blobby mess usually comes to mind. While it's commonplace for placenta to be used in traditional Chinese medicine, most of us are unaware of its nourishing properties in topical treatments.
During pregnancy, the placenta produces and stores hormones and nutrients which nourishes the baby. While there hasn't been scientific proof on whether placenta is effective when applied regularly on the skin, topical application of hormones is known to promote hair growth and smoothen wrinkles.
3. Synthetic Snake Venom
Secret Key Anti-Wrinkle & Whitening Cream: Buy from Amazon, USD$9.75/Tub
Tony Moly Intense Repair Syn-Ake Hydro-gel Mask: Buy from Amazon, USD$16.99/5 Sheets
You may not have the buns that Nicki Minaj's Anaconda wants, but that shouldn't stop you from wanting snake venom in your skincare products.
Swedish company, Pentapharm Ltd. developed Syn®-ake, a synthetic snake venom. By mimicking the effects of a peptide found in Temple vipers, it offers botox-like results by reducing cell movements and muscle contractions.
4. Pig Collagen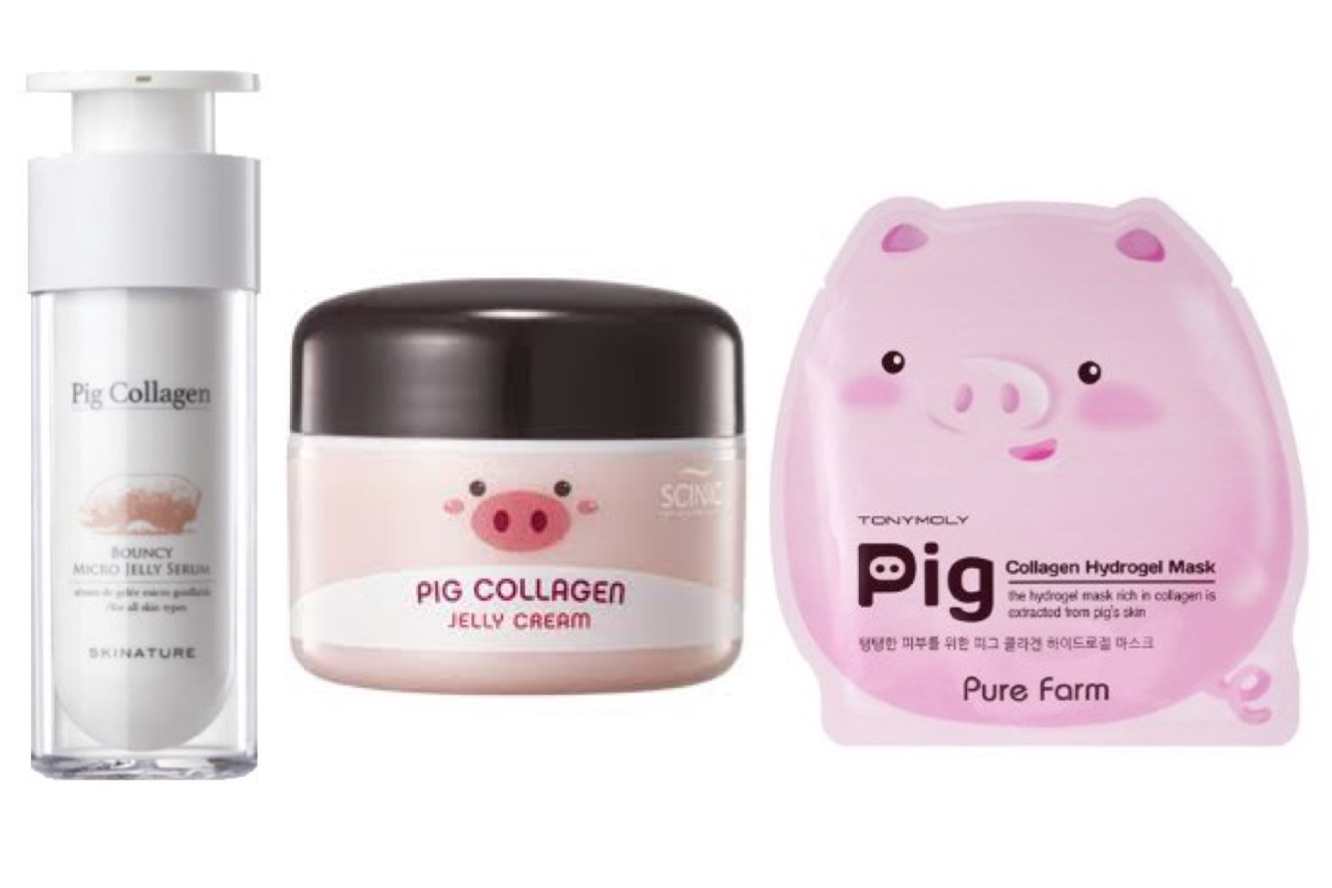 Skinature Pig Collagen Bouncy Micro Jelly Serum: Buy from JOLSE, USD$29.75/Bottle
Scinic Pig Collagen Jelly Cream: Buy from Beauteque, USD$9.99/Tub
Tony Moly Pure Farm Pig Collagen Hydrogel Mask: Buy from Koreadepart, USD$4.05/Sheet
When you think of greasy pig oil, your immediate reaction may not be "Fyeah, I'm gonna slather it all over my face!!" But everyone knows collagen helps maintain a youthful appearance.
What makes pig collagen stand out is its similar composition to human collagen, hence reducing the chance of allergies.
5. Human Foreskin aka Human Fibroblast Conditioned Media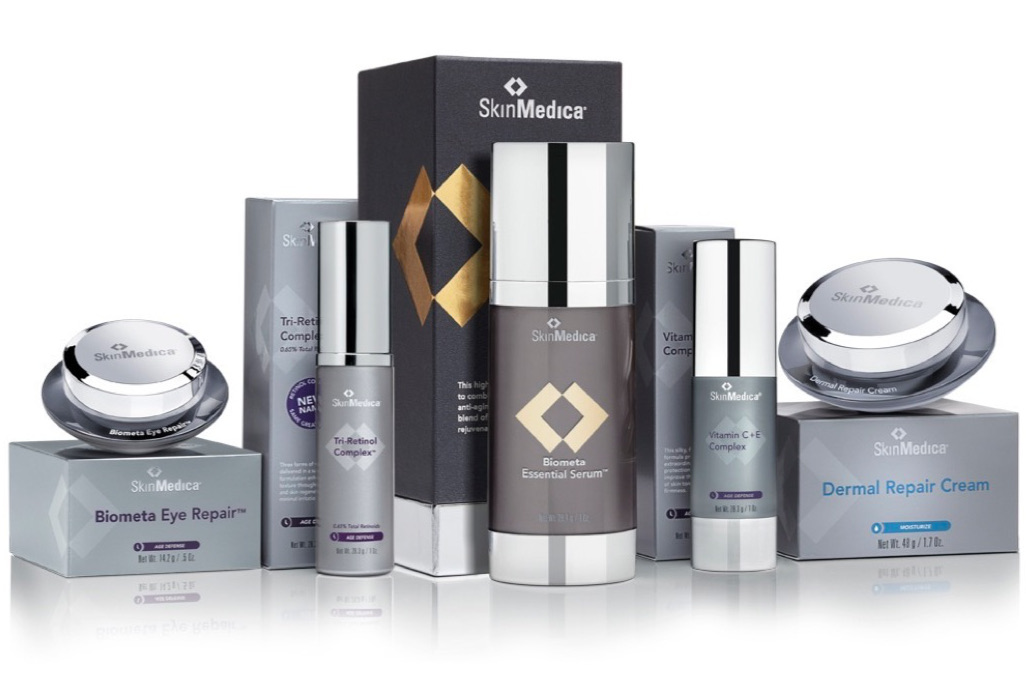 Cultivating human foreskin to produce additional skin cells may sound like a science experiment gone wrong. But this method has real medical benefits like expediting wound-healing effects for burn victims.
Oprah may be a huge advocate for these products but the thought of it makes us gag.
6. Horse Oil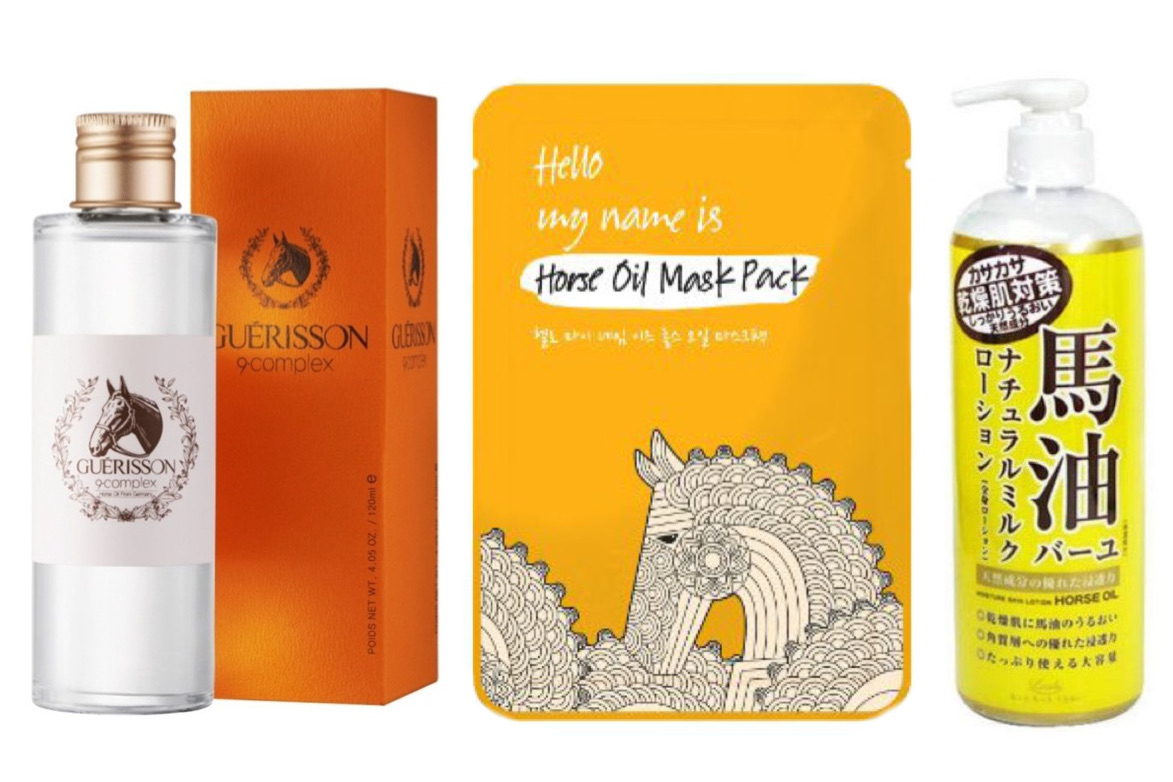 Guerisson 9 Complex Horse Oil Essence: Buy from Lazada, SGD$28.00/Bottle
Hokkaido Loshi Horse Oil Natural Milk Lotion: Buy from Qoo10, SGD$15.00/Bottle
When our editor visited Hokkaido, the guide told her that horse oil was extracted from necks of horses killed for meat. While it was a little too nauseating for her to purchase a tub, she tried horse oil shampoo in an onsen which made her hair commercial-worthy.
Horse oil has been demonstrated to be highly moisturising. Besides, it also contains linoleic acids with antioxidant and anti-inflammatory properties. However, there are many different grades of horse oil. Please take caution when purchasing these products.
7. Donkey Milk
Imselene Donkey Milk Holic Sleeping Mask Pack: Buy from Qoo10, SGD$17.90/Tub
Freeset Donkey Milk Skin Gel Mask (Aqua): Buy from Qoo10, SGD$22.00/10 Sheets
Eureque Muru Mor Cream: Buy from Koreadepart, USD$24.20/Tub
Donkey milk is said to contain 60 times more vitamin C than human milk. Besides hydrating and adding radiance, donkey milk's similarity to human milk allows it to be easily absorbed into the skin.
Moreover, incorporating donkey milk into skincare routines is not new. Cleopatra was known to take daily baths in donkey's milk to keep her skin fresh and polished—if it's good enough for the Queen of Nile, it's definitely good enough for us.
8. Truffle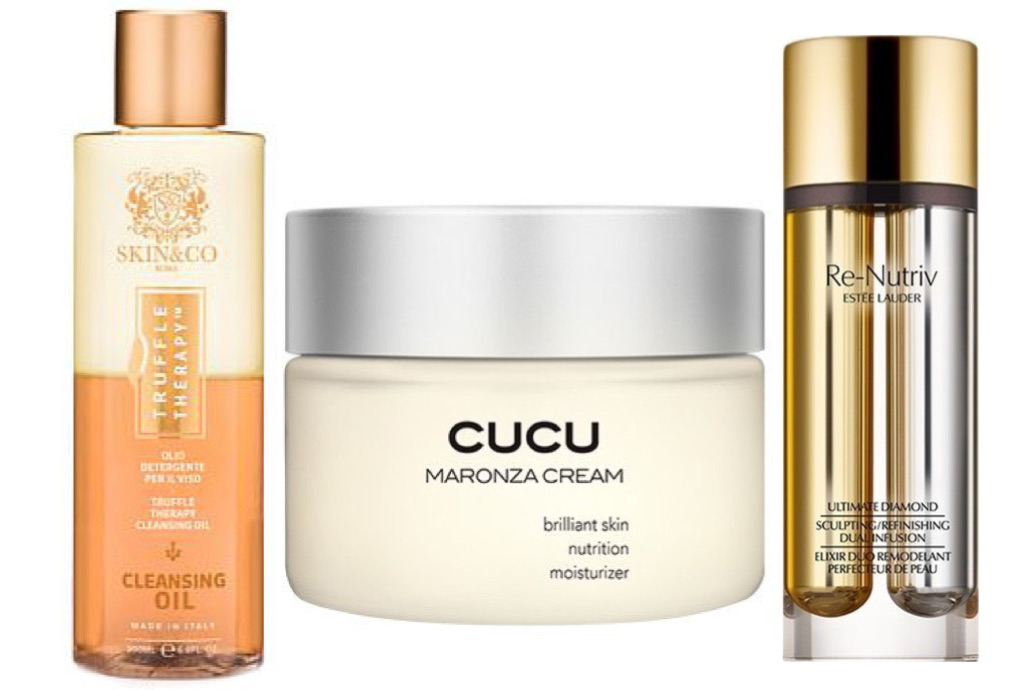 Yuri Pibu Cucu Maronza Cream: Buy from Qoo10, SGD$34.90/Tub
Estee Lauder RE-NUTRIV Ultimate Diamond Sculpting/Refinishing Dual Infusion: Buy from Estee Lauder Counters Islandwide, SGD$740.00/Bottle
Truffle may be well-known with foodies but this magic mushroom is popular among skincare brands. It contains vitamins B1, B2 and B3 and essential amino acids with high antioxidant and regenerative properties.
However, perhaps due to its scarcity, Truffle is seldom found in skincare products.
9. Tallow aka Animal Fat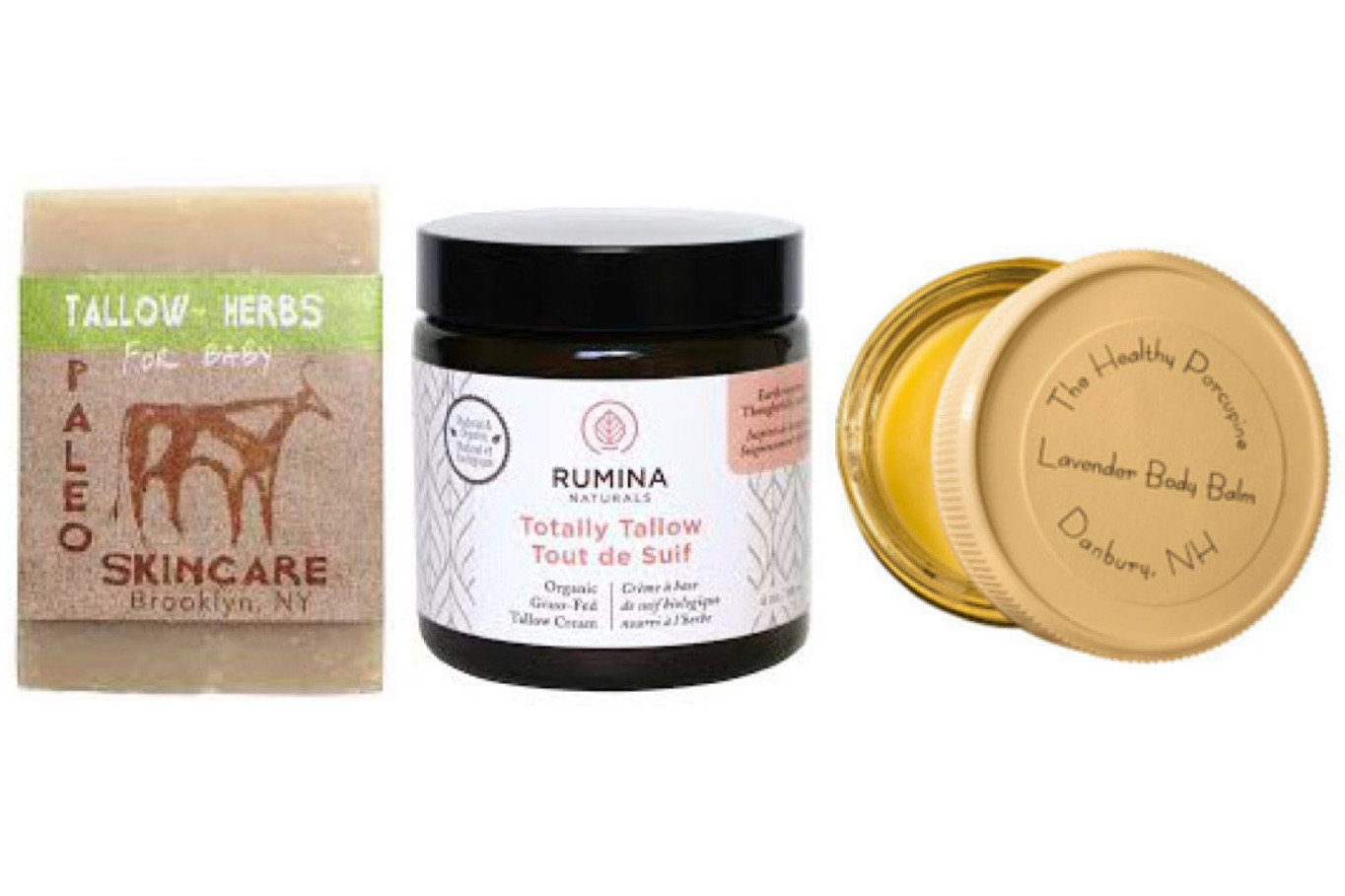 Spreading animal fat on your face may sound like the ultimate beauty sacrifice but the sky's the limit for great skin. Tallow, a substance derived from animal fat, is supposed to be a non-greasy, highly-absorbent and non-chemical alternative to artificial emollients in the industry.
In fact, a recent study indicated that when used in conjunction with walnut oil, mutton tallow effectively smoothed and moisturised the respondents' skin.
10. Phase Change Material (Used In Aerospace)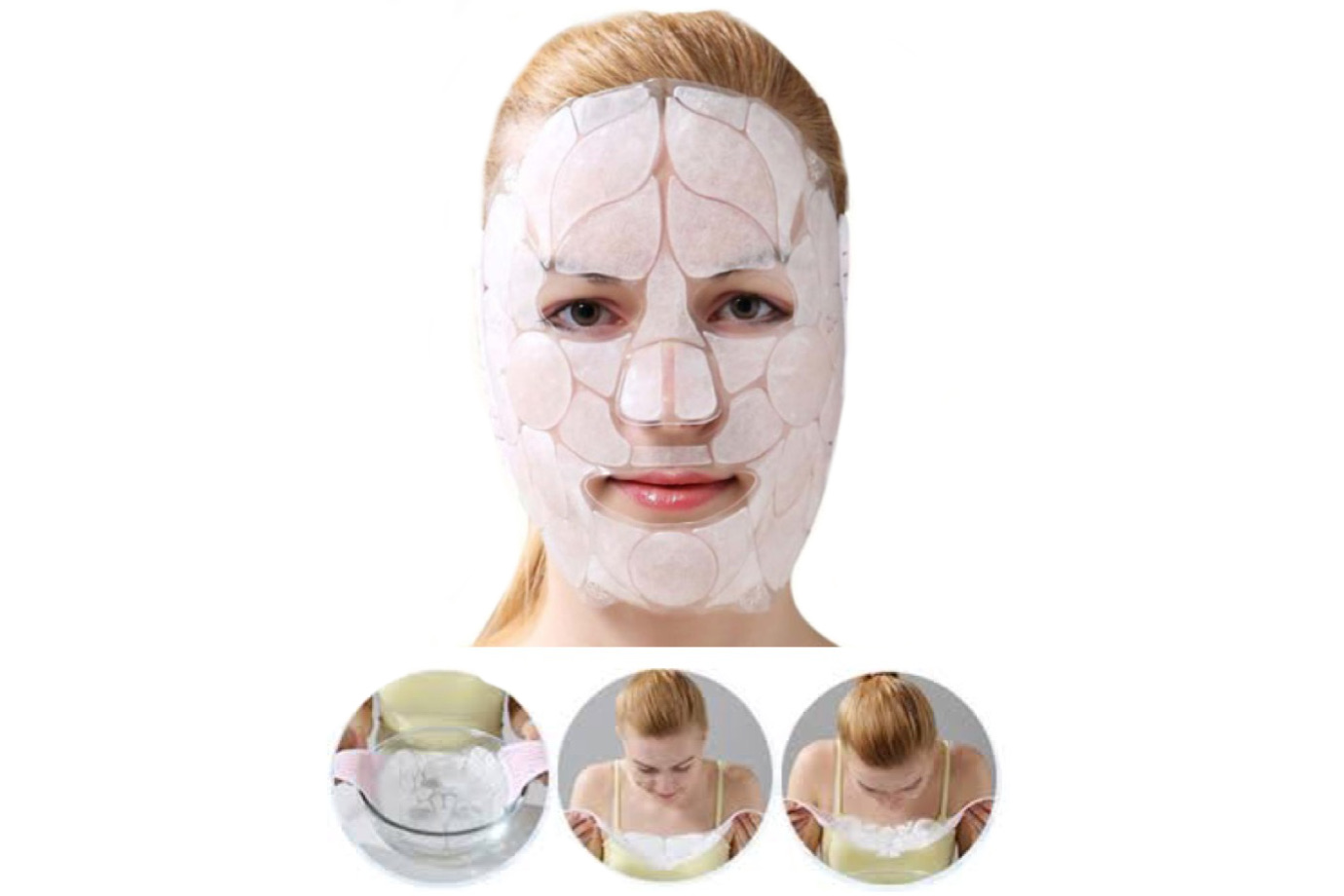 Supiatti Cooling Mask Pack (Primium): Buy from Koreadepart, USD$31.89/Mask
Phase Change Material (PCM) may sound like a high-tech component. But it's really just a material valued in the aerospace industry because of its high melting and solidifying point.
Though PCM isn't exactly common across the board, this reusable mask, leverages on unique thermal properties to soothe the skin. When cold, the mask tighten pores, but when soaked in warm water, it helps to open pores before treatment.
Revolutionary Skincare Innovation
Let nothing stop your quest for flawless skin! Now that you've learnt about the benefits of these unusual ingredients, fearlessly add them to your basket the next time you're out skincare shopping.
*Disclaimer: We tried our best to include reliable sources to purchase the products from. As with all online sites, please check for positive reviews before buying.