Florists in Singapore
If diamonds are too atas for your lady, flowers are probably her best friend. And even if she says "don't waste money", there's one thing you need to know: she'll still feel like the luckiest girl alive while cradling a bouquet from a loved one.
Perfect for all occasions, flowers also make great apology gifts if you've had an argument with bae and want to make up for it. But sometimes, it can be hard to choose the right bouquet when there are thousands of options available.
Furthermore, it can be tricky when Asians are pantang about the choice of colours. You definitely don't want to get white flowers for your mother-in-law!
With some florists screwing up hundreds of orders on Valentine's day this year, we found 28 reliable options across various price points that will make bouquet-buying a little easier.
*sorted by starting prices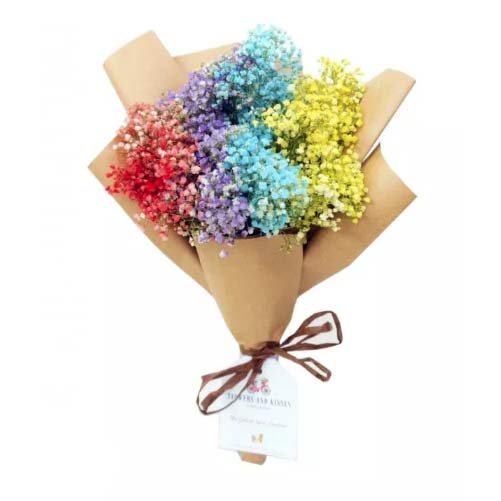 Flowers and Kisses provides same day delivery at $5.90. Young entrepreneur Damien started Flowers and Kisses from watching his mum lovingly tend to her garden. The unique Rainbow Baby's Breath bouquet pictured above will be sure to delight anyone.
Price: From $12.90
Address: N/A
Phone Number: 81615935
Facebook Page: Flowers and Kisses
Instagram Page: @flowersandkisses_sg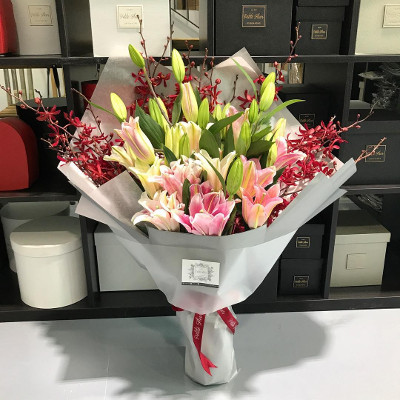 Petite Fleur claims to use flowers that last longer than average. The website is also categorised by type of occasion, so it'll be easier to pick out the bouquet of your choice.
Price: From $20
Address: N/A
Phone Number: 9793 4409
Facebook Page: Petite Fleur
Instagram Page: @petitefleur_sg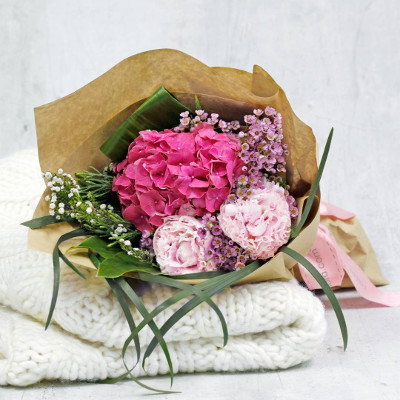 You probably knew Far East Flora sold wholesale flowers, but do you know they also sell classic bouquets at pocket-friendly prices?
Price: From $29.90
Address:
Thomson Outlet: 565 Thomson Road 298184
City Square Mall: 180 Kitchener Road #B1-16, Singapore 208539
Phone Number: 6251 2323
Facebook Page: FarEastFlora.com Pte Ltd
Instagram Page: @fefcom
Besides custom bouquets, The Enchanted Tree offers 'daily pick' bouquets at $30. They sell out quickly, so fastest fingers first!
Price: From $30
Address: 51 Changi Business Park Central 2, #01-13 The Signature, Singapore 486066
Phone Number: 6588 2055
Facebook Page: The Enchanted Tree SG
Instagram Page: @theenchantedtreesg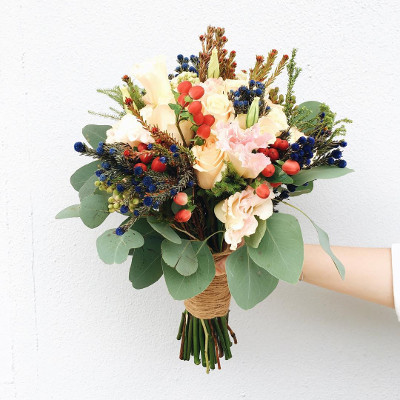 A family-run business, Mirage Flowers provides an extensive list of services and products—they even sell terrariums!
Price: From $30
Address: 6 Raffles Boulevard, Singapore 039594
Phone Number: 6334 9249
Facebook Page: Mirage Flowers
Instagram Page: @mirageflowers
Also read:
17 Things To Do On Valentine's Day 2019 Even If You're Single As A Pringle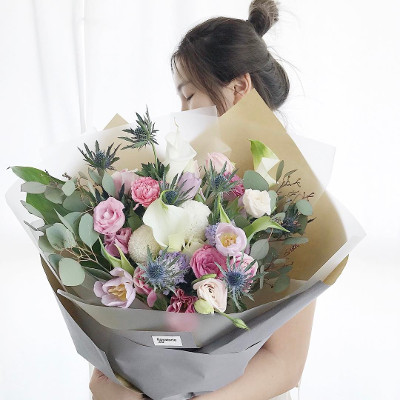 Delivering to both Singapore and Malaysia, Floratorie.co's bouquets tends toward a pastel colour palette. They also conduct flower arrangement workshops.
Price: From $33
Address: 1 Sengkang East Avenue, Singapore 544811 [for self-pickup]
Phone Number: 9320 4925
Facebook Page: floratorie.co
Instagram Page:@floratorie.co
With humble beginnings as a heartland florist, Windflower Florist aims to make every day special with simple and affordable bouquets.
Price: From $35
Address: 259 Pasir Ris Street 21, #02-42 Loyang Point, Singapore 510259
Phone Number: 9785 2570
Facebook Page: Windflower Florist
Instagram Page: @windflowerflorist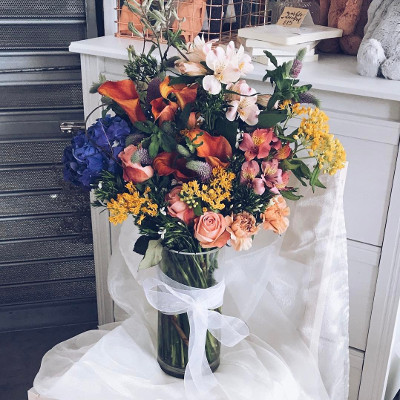 Besides her gorgeous arrangements, founder Lowee conducts bouquet workshops at Keira Floral. They also sell floral crowns and Scottish soaps.
Price: From $36
Address: Sunshine Plaza, 10 Prinsep Link, #01-69, S187948
Phone Number: 8838 2282
Facebook Page: Keira Floral
Instagram Page: @keirafloral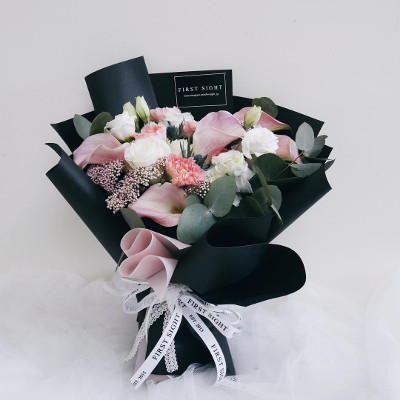 Specialising in Korean-style bouquets, the founder of First Sight Singapore specifically made numerous trips to South Korea to perfect her floristry skills.
Price: From $38
Address: #02-07, 1 Ang Mo Kio Industrial Park 2A, S568049
Email Address: firstsightsingapore@gmail.com
Facebook Page: First Sight Singapore
Instagram Page: @firstsight_sg
Having been around for a good 20 years, Bloomeys is renowned for its good service and affordable price point.
Price: From $50
Address: The Arcade, Raffles' Place #01-05, Singapore 049317
Phone Number: 6224 7223
Facebook Page: Bloomeys Florist Singapore
Instagram Page: @bespoke.bloomeys
Charlotte Puxley brings her years of experience in the UK to Tiong Bahru, where she creates her arrangements and holds occasional classes. They also offer plant styling and installation services.
Price: From $50
Address: 79 Chay Yan Street, #01-02 Tiong Bahru, Singapore 160079 [by appointment only]
Phone Number: 6904 4980
Facebook Page: Charlotte Puxley Flowers
Instagram Page: @charlottepuxleyflowers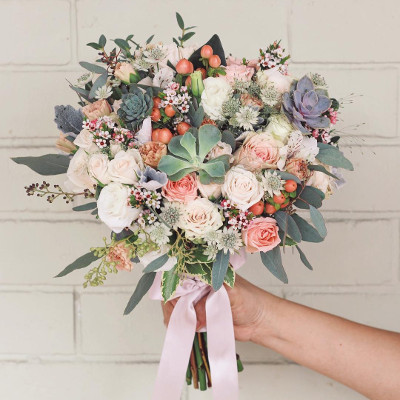 Specialising in mason jar bouquets, Flowers and Jars has expanded into bespoke bouquets and wedding decor. If you want a more unconventional flower arrangement, go for a Mason Jar Posy!
Price: From $50
Address: Blk 312 Jurong East St 32, S600312
Phone Number: 9224 6991
Facebook Page: Flowers and Jars
Instagram Page: @flowersandjars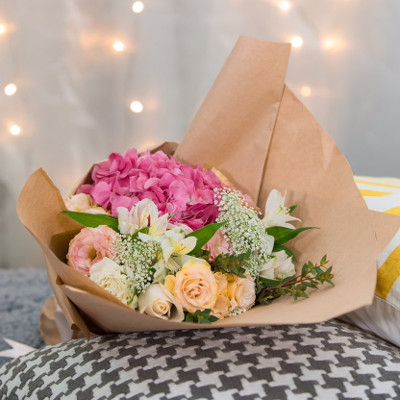 From subscription services to bespoke bouquets, Fleuriste provides bouquets, flower stands, hampers, wedding services, and more. They also do flower arrangement workshops.
Price: From $55
Address: 129 Kim Tian Road, #01-129 Singapore 160129
Phone Number: 9068 5320
Facebook Page: Fleuriste
Instagram Page: @fleuriste.sg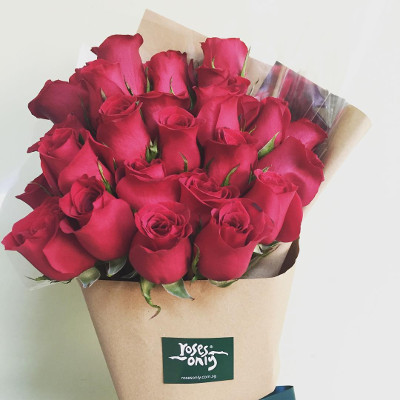 An international brand, Roses Only provides a selection of roses in different quantities and colours. They also sell bouquets with additional gifts such as champagne, chocolate, and cufflinks for different occasions.
Price: From $59.95
Address: 565 Thomson Road, Singapore 298184
Phone Number: 6256 1818
Facebook Page: Roses Only Singapore
Instagram Page: @rosesonlysg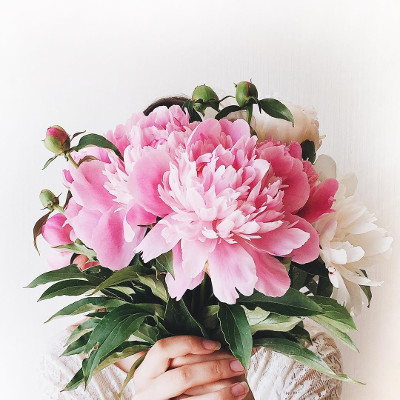 Besides conventional bouquets, they also do flower boxes, flower carriers, and gift boxes—one even includes a bottle of Moet.
Price: From $60
Address: N/A
Phone Number: 8157 3876
Facebook Page: KiKi Woods Florist
Instagram Page: @kikiwoodsflorist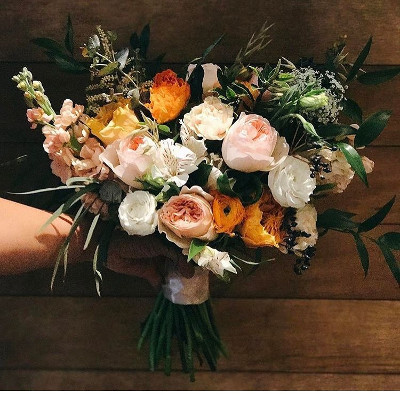 A social enterprise floral studio, Hello Flowers! partners with various social service agencies and volunteer groups to provide on-job training and ad-hoc jobs. They also sell a snack bouquet, where snacks will be delivered with gorgeous flowers.
Price: From $63
Address: 53 Chin Swee Road, #03-11
Phone Number: 9729 5207
Facebook Page: HELLO FLOWERS
Instagram Page: @helloflowerssg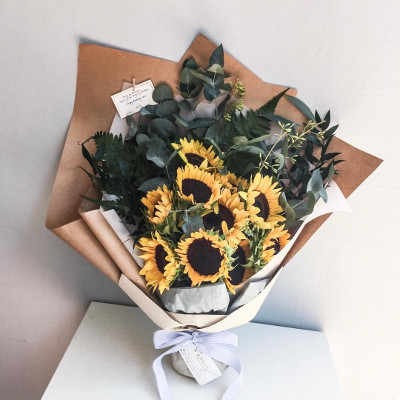 With the slogan "love made visible", Skinny Blooms provides both fresh and preserved bouquets, centrepieces and wedding floristry.
Price: From $65
Address: N/A
Phone Number: 9772 1129
Facebook Page: SkinnyBlooms
Instagram Page: @skinnyblooms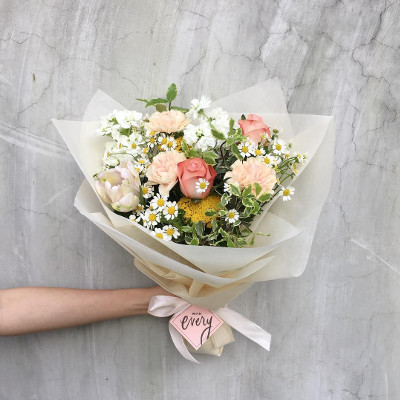 Besides gorgeous bouquets and flower-related workshops, With Every Bloom also offers homeware.
Price: From $65
Address: 39 Ubi Road 1, #01-08 Singapore 408695
Phone Number: 8186 0322
Facebook Page: With Every Bloom
Instagram Page: @witheverybloom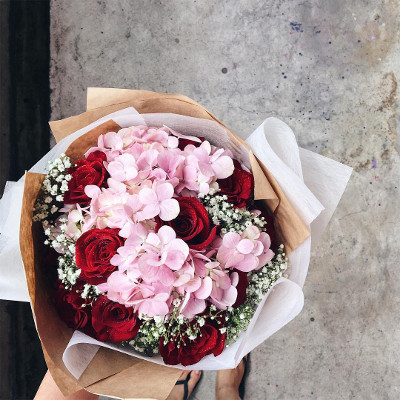 Smile Floral takes the stress out of decorating event spaces by offering express delivery services. Apart from customisable bouquets, they also offer hampers, cakes, dessert table arrangements and more.
Price: From $66
Address: 115A Commonwealth Drive #03-10/12 Tanglin Halt Industrial Estate, Singapore 149596
Phone Number: 6473 7252
Facebook Page: Smile Floral
Instagram Page: @smilefloralsg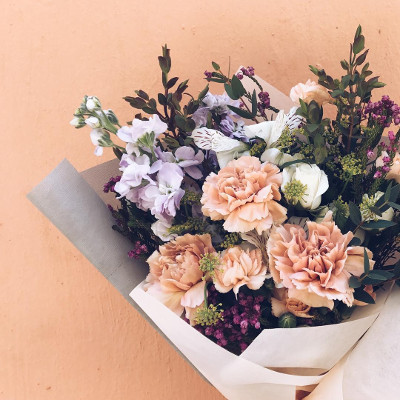 Besides quirky bouquet arrangements, The Bloom Room also sells vessels, tools, and materials to DIY flower arrangements at home.
Price: From $78
Address: 315 Joo Chiat Road, #01-01 Singapore 427566
Phone Number: 6447 0217
Facebook Page: The Bloom Room (Singapore)
Instagram Page: @bloomroomsg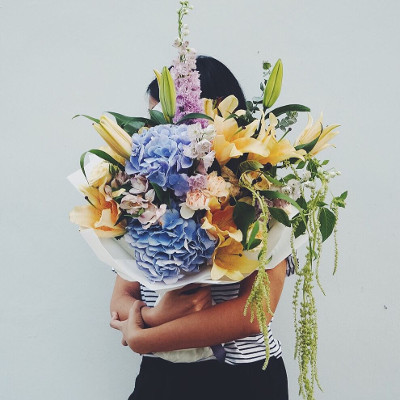 A truly bespoke florist, each design at Fleurapy is conceptualised from scratch with the customer's aesthetic preferences and story in mind.
Price: From $80
Address: 152 Meiling Street Singapore 140152 [by appointment only]
Email Address: hello@fleurapy.com
Facebook Page: Fleurapy
Instagram Page: @fleurapy
For forgetful boyfriends, fret not—they offer a "Forget Me Not" service, where you can order up to five bouquets to be sent automatically on special dates throughout the year!
Price: From $85
Address: 40 Eng Hoon Street, Singapore 169784
Phone Number: 8869 2830
Facebook Page: The Floral Atelier
Instagram Page: @thefloralatelier.co
A luxury florist, You and No Other has a "One Life, One Love" rule where you can only send flowers to one person for the rest of your life. So please—make sure your SO is your ride or die!
Price: From $88
Address: N/A
Email Address: vic.leexy@gmail.com
Facebook Page: You and No Other
Instagram Page: @youandnootherflowers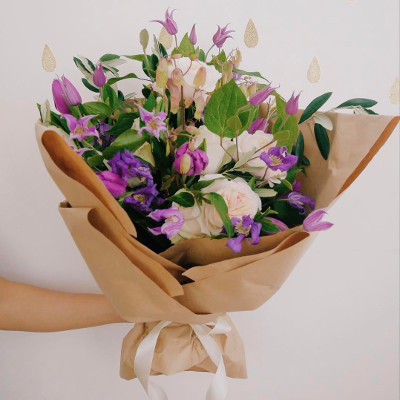 Her Instagram page is a visual delight, and her flowers even more so. A mother of two, lady boss Fiona began her business after creating her own bouquets and flower arrangements for her wedding.
Price: From $99
Address: N/A
Phone Number: 9489 5775
Facebook Page: Fiona Treadwell
Instagram Page: @fionatreadwell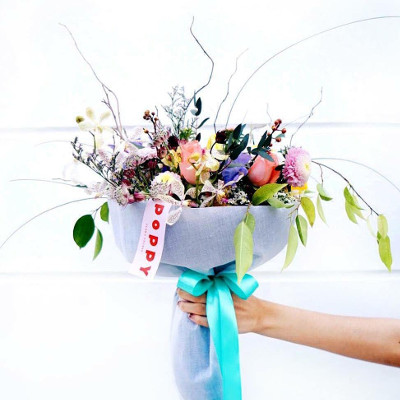 With wild, eye-catching bouquets, visit Poppy Flora Studio if you're looking for something more unconventional. They also conduct an apprenticeship program and offer free flower arranging tutorials online.
Price: From $105
Address: 3 Park Lane, Singapore 798387
Phone Number: 6225 8696
Facebook Page: PoPPy Flora Studio
Instagram Page: @poppyflorastudio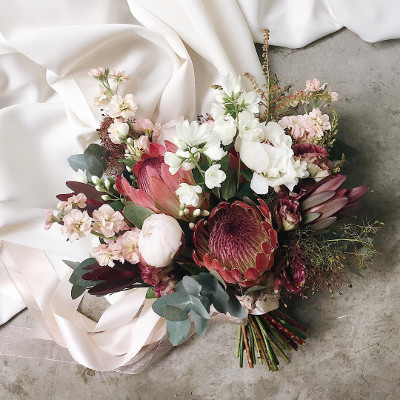 A family-run business, Floral Magic prides itself in the technical aspects of floral arrangement with professionally-trained staff. With lush floral and botanical styling, these bouquets won't disappoint.
Price: From $120
Address: 334 King George's Ave, Singapore 208571 [by appointment only]
Phone Number: 6337 6398
Facebook Page: Floral Magic
Instagram Page: @floralmagic_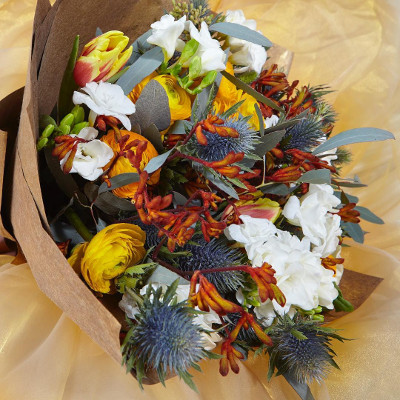 A family-owned business for five generations, they're one of the mainstays in the floral industry. You can't go wrong with their classic designs!
Price: From $147
Address: 32 Punggol East #01-01 to #01-06, Singapore 828824
Phone Number: 6285 2777
Facebook Page: Sing See Soon Floral & Landscape Pte Ltd
Instagram Page: @singseesoon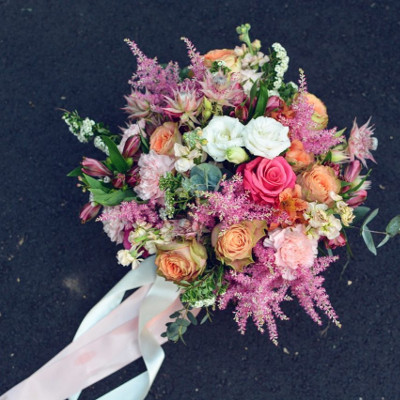 Benita's style is described as "rustic, romantic, elegant, and occasionally surprising and wild".
Price: From $150
Address: N/A
Phone Number: 8716 5961
Facebook Page: Florals by Benita
Instagram Page: @floralsbybenita
Bouquets Singapore
With 28 different florists to choose from, you're definitely spoiled for choice. Now there's certainly no excuse not to treat your SO like the special people they are, be it on your anniversary, Valentine's' day, or just because.