Valentine's Day 2019
Even if you're single as a pringle, don't waste Valentine's Day 2019 at home, mindlessly clicking through Instagram Stories. Instead, check out ZULA's list of where it's going down this V-Day and start making plans with your fellow single ladies. Don't say we bojio!
Events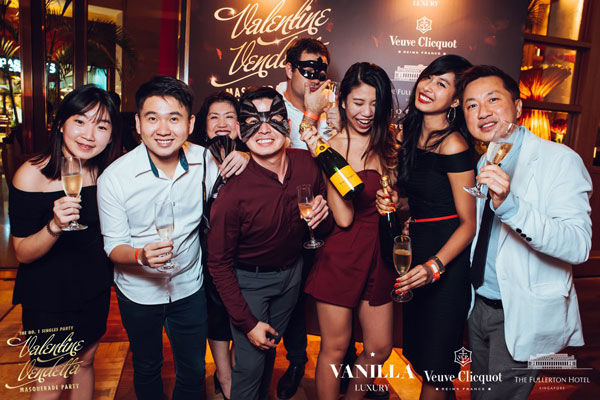 Turn the heat up with Valentine Vendetta, the annual single's party at Clarke Quay that promises fresh faces and a smashing time. Indulge in paella prepared by Cuba Libre Cafe & Bar, bangers & mash and waffle fries from Cask and Bangers, and classic German food such as pork knuckles and sauerkraut from Deutschlander. On top of that, get wine, lager, craft beers and house pours from just $10 nett.
Date: 14 February
Time: 6.30pm till late
Address: 3 River Valley Road, Clarke Quay Fountain Square, Singapore 179024
Admission: Early bird tickets at $20; tickets at the door at $25. Register at Eventbrite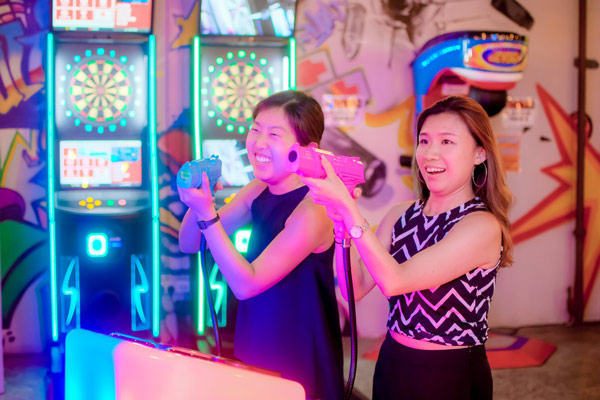 Make V-Day a #throwbackthursday at Level Up with retro arcade games and iconic '90s hits spun by DJ Tang. If you're feeling extra dressy, turn up in your best '90s outfit to have a go at their lucky draw.
Date: 14 February
Time: 5pm to 3am
Address: 3A River Valley Road, #02-04, Clarke Quay, Singapore 179020
Admission: RSVP through Facebook Messenger, Instagram DM or call 6266 2276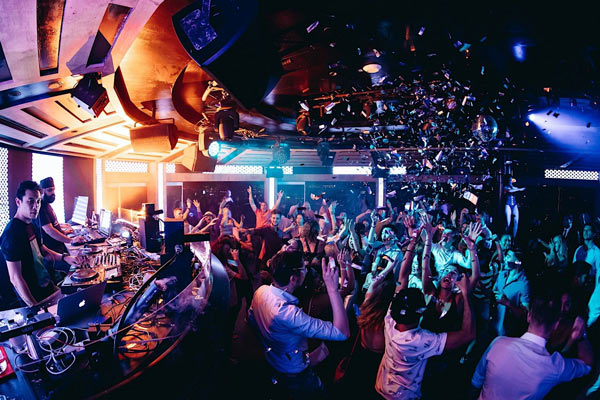 Get your camo on this Valentine's Day at Love is a Battlefield, a military-themed bash at the swanky CÉ LA VI. Partygoers will be given traffic light-coloured tags to indicate your relationship status, so you might just find your match as you bop to hip-hop and R&B hits throughout the night.
Date: 14 February
Time: 10pm to 3am
Address: 1 Bayfront Avenue, Tower 3, Marina Bay Sands, Singapore 018971
Admission: Free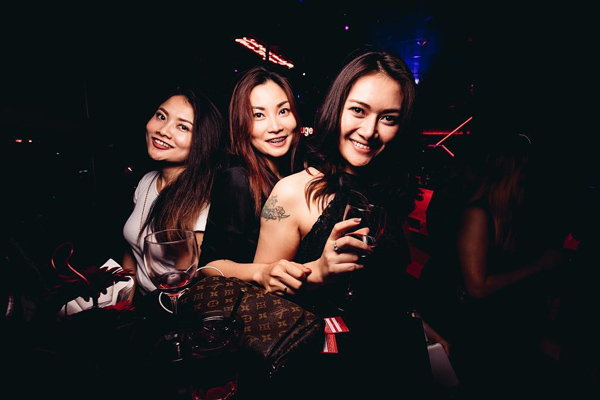 Here's an idea for the whole crew: this Valentine's Day, make a dinner date with Bar Rouge's exclusively crafted V-Day menu, featuring dishes with tongue-in-cheek names like "My Ex's Tears" and "Tempurary Love". If you're looking to turn things up a notch, stay on for the party and treat yourself to an evening of decadence with delectable drinks, electrifying music and panoramic views.
Date: 14 February
Time: 5pm to 3am
Address: 2 Stamford Road, Floor 71, Bar Rouge, Singapore 178882
Admission: Free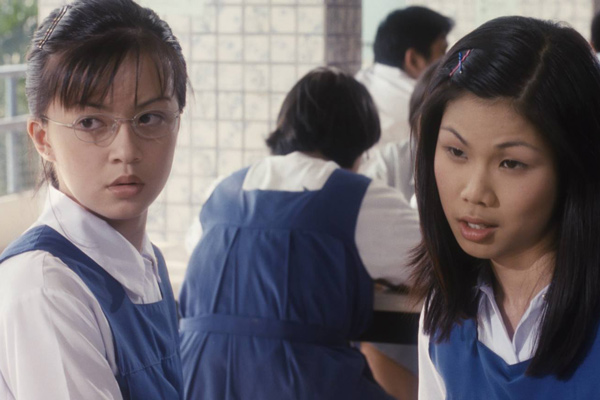 Catch The Teenage Textbook, a hilarious and unapologetically Singaporean film about girls who encounter boys in a junior college and experience love for the first time. Based on Adrian Tan's bestselling novel, this film will take you on a nostalgic trip down memory lane.
Date: 14 February
Time: 8.30pm to 11.30pm
Address: 6001 Beach Road, #05-00, Golden Mile Tower, Singapore 199589
Admission: Concession tickets at $11.50, standard tickets at $13.50. Tickets available on The Projector's website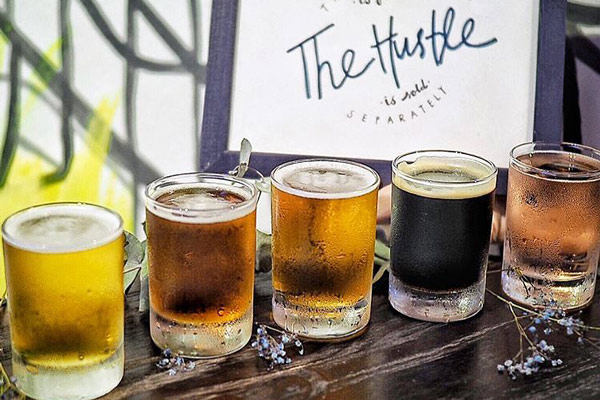 Make a toast to singlehood this Valentine's Day with craft beer specialists Hustle Co.! For $6.90+ only, pick your poison and try one of the bar's 12 craft beers available on tap.
Date: 14 February
Time: 9am to 11.59pm
Address: 52 Craig Rd, Singapore 089690
Admission: For reservations, whatsapp 94510821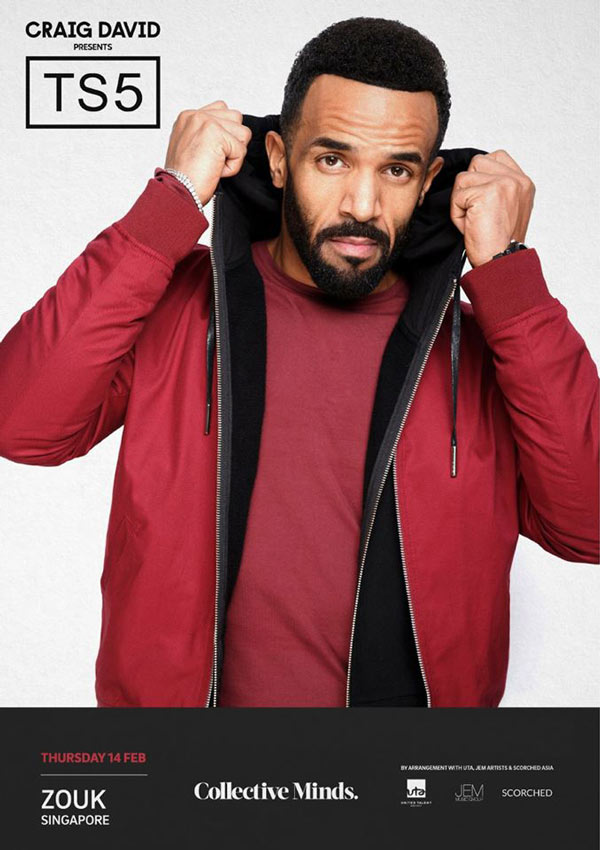 Immerse yourself in the smooth, velvety vocals of Craig David as he brings a special edition of his world-famous TS5 party to Zouk. Reminisce hits like Walking Away, 7 Days and What's Your Flava? while you groove to his playlist full of throwback R&B and hip-hop classics.
Date: 14 February
Time: 10pm to 1am
Address: 3C River Valley Road, The Cannery, Zouk, Singapore 179022
Admission: From $68, tickets available on iGo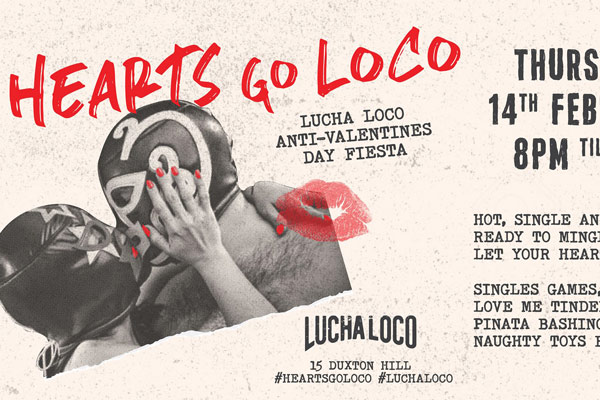 If you're single and ready to mingle, let your hair down and get frisky at Lucha Loco's steamy signature event. Party the night away with a series of exciting activities, which includes getting a free shooter on the house if you log on to Tinder and match with someone at the venue.
Date: 14 February
Time: 7pm to 1am
Address: 15 Duxton Hill, Singapore 089598
Admission: Free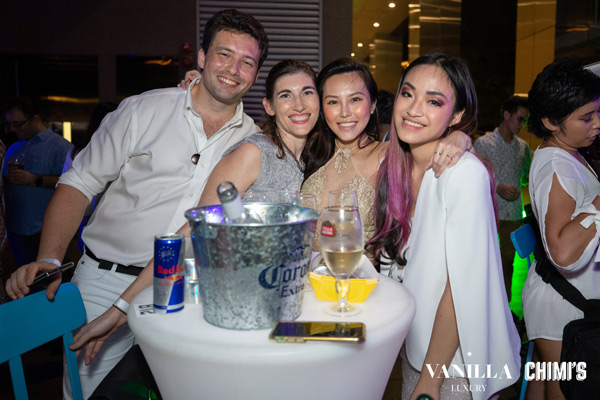 If you're looking to get smashed this Valentine's Day, Chimi's is the place for you. Bring a friend and you'll get to enjoy 1-for-1 Budweiser pints, house pour drinks, and red and white house wine from noon all the way to midnight.
Date: 14 February
Time: 12pm to 12am
Address: 1 Marina Boulevard, #01-01, Singapore 018989
Admission: Free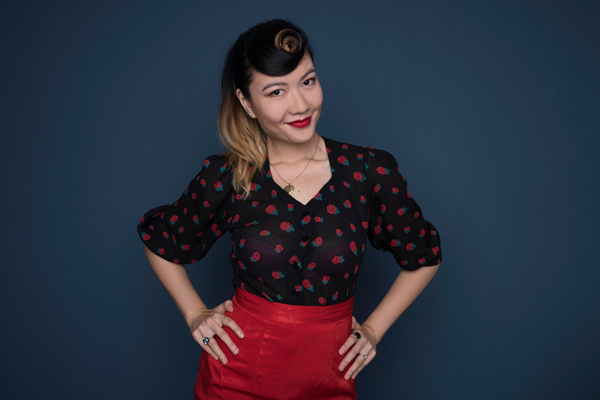 Soak in the melodic vocals of Christiane Mikaela, alongside the sound of typewriters from the Proletariat Poetry Factory when you pop by the Art of Love Maker's Market hosted by WeWork. Check out the eclectic mix of lifestyle wares from local artisans like HUSH Candle and The Ordinary Co, then tuck into a mid-afternoon snack from the array of F&B options at the market, such as Park Bench Deli and Haritts Donuts.
Date: 13 February
Time: 4pm to 10pm
Address: 71 Robinson Road, Level 14, WeWork, Singapore 068895
Admission: Free, RSVP at this website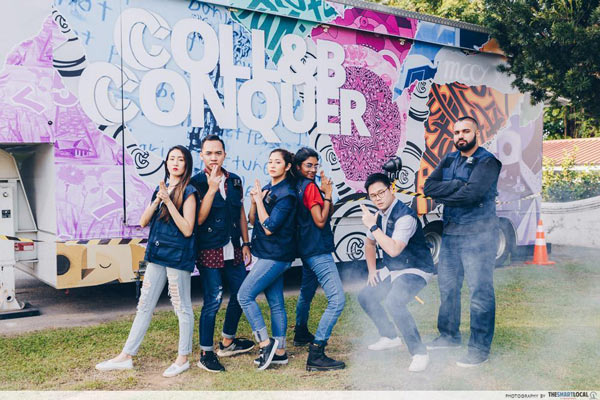 If you're looking to add a few new buddies to your social circle, head down for MCCY x Kult's Collab & Conquer Escape Room Experience. Solve an exciting "Art Heist" mystery with random teammates in this roving escape room, or take part in other interesting games on weekends, with a chance to win Koi vouchers and other exclusive prizes. While you can register online for the slot you want, don't fret if the registration slots are full, as there'll be some walk-in slots open on the day of the event too.
Date: 11 to 17 February
Time: Varies, see full event schedule on Peatix
Address: 1 Tampines Walk, Our Tampines Hub, Singapore 528523
Admission: Free, register at Peatix
Activities
12. Indulge in a crazy singing marathon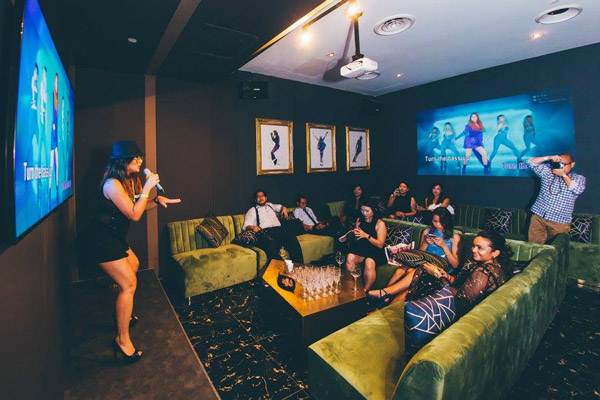 Something about being in a dark room with a great sound system helps you wipe away all your inhibitions and sing your lungs out. Grab your gal pals and have a kick-ass time belting out your favourite songs.
13. Go for exercise classes
Hit the gym or yoga studio to sweat it out and release some endorphins. Not only will you get to burn away unwanted calories accumulated over Chinese New Year, working out also enables you to have a more restful and better quality sleep.  
Here are some free fitness classes and events you can consider: 
14. Catch a movie at Singapore's highest SES cinema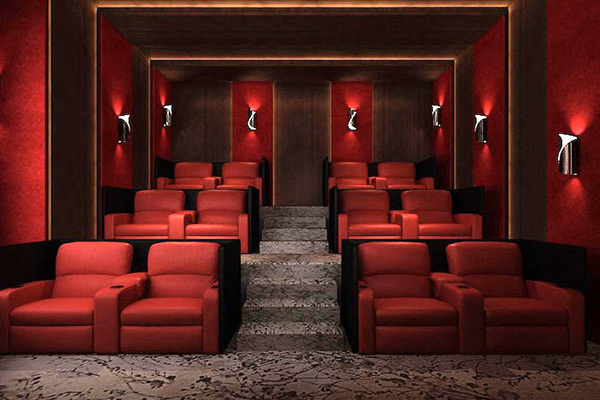 Affordable luxury is the name of the game at EagleWings Cinematics, an exclusive new cinema nestled in the heart of Bukit Timah. For just $30, get the VIP treatment and enjoy a film in a fancy lounge chair.
15. Make it a spa day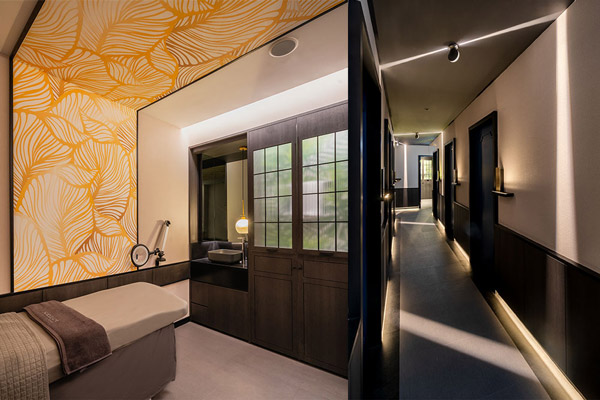 Nothing beats being able to unwind after a long day with a luxurious spa treatment. Treat yo self to either a comprehensive smart spa experience at Porcelain Origins, or simply soothe your nerves at one of these luxurious spas in Singapore.
16. Netflix and (literally) chill
Whether you're too stingy to indulge in a premium cinema or you'd just rather stay in, you can always turn to your best chilling companion—Netflix. Spend a cosy night binging on Zula's must-watch list for 2019.
Check it out here:
16 Netflix Shows Girls Have To Watch In 2019 (With 10-Sec Summaries)
17. Go on a date
If all else fails and you'd rather spend Valentine's Day with someone else, there's always a Tinder date waiting to happen.
Events for Singles on Valentine's Day 2019
As the saying goes, it's not where you are, but who you're with that really matters. Make this Valentine's Day an unforgettable one with your gal pals at these exciting events!
Also read:
21 February Events In Singapore To Catch With Your Girlfriends