BRUNO Hotplate X Miffy
Earlier this year, BRUNO released a Rose Milk Tea Compact Hotplate to the excitement of many bubble tea fans. Now, they have a new collection that will make kitchen appliance enthusiasts go uwu. Featuring popular character Miffy, the adorable kitchenware products are in bright orange, adding a burst of colour to your home.  
Compact Hotplate
Pancakes for breakfast are a guilty pleasure for many. You can make 6 kawaii pancakes featuring shapes of Miffy and its other friends with this compact hotplate.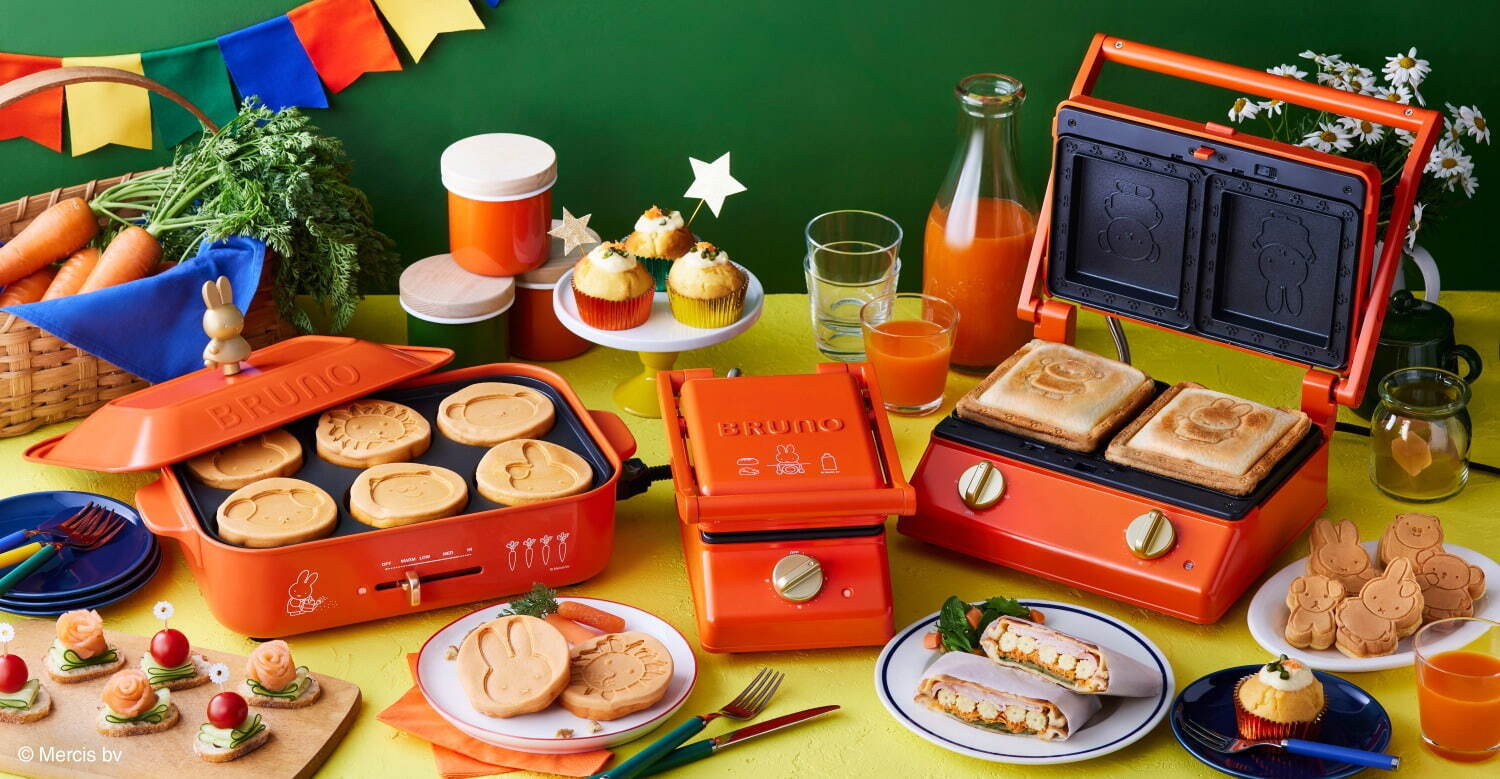 From left: Compact Hotplate, Sandwich Maker, Double Sandwich Maker
If you haven't noticed yet, a 3D Miffy appears as a heat resistant knob, standing on top of the lid. It is in gold which also complements the orange. Furthermore, the hotplate allows you to adjust the heat across 4 different temperatures with a slide setting. 
Plus, it comes with a flat plate and a takoyaki plate, making it a foolproof kitchen item for Korean and Japanese food lovers.  
You can whip up a hearty breakfast, lunch or dinner with this compact hotplate which comes in the size of 375mm x 190mm x 235mm. It retails at ¥16,500 (~S$203). 
Sandwich Maker 
Imagine this: a grilled sandwich but with an adorable Miffy print on it.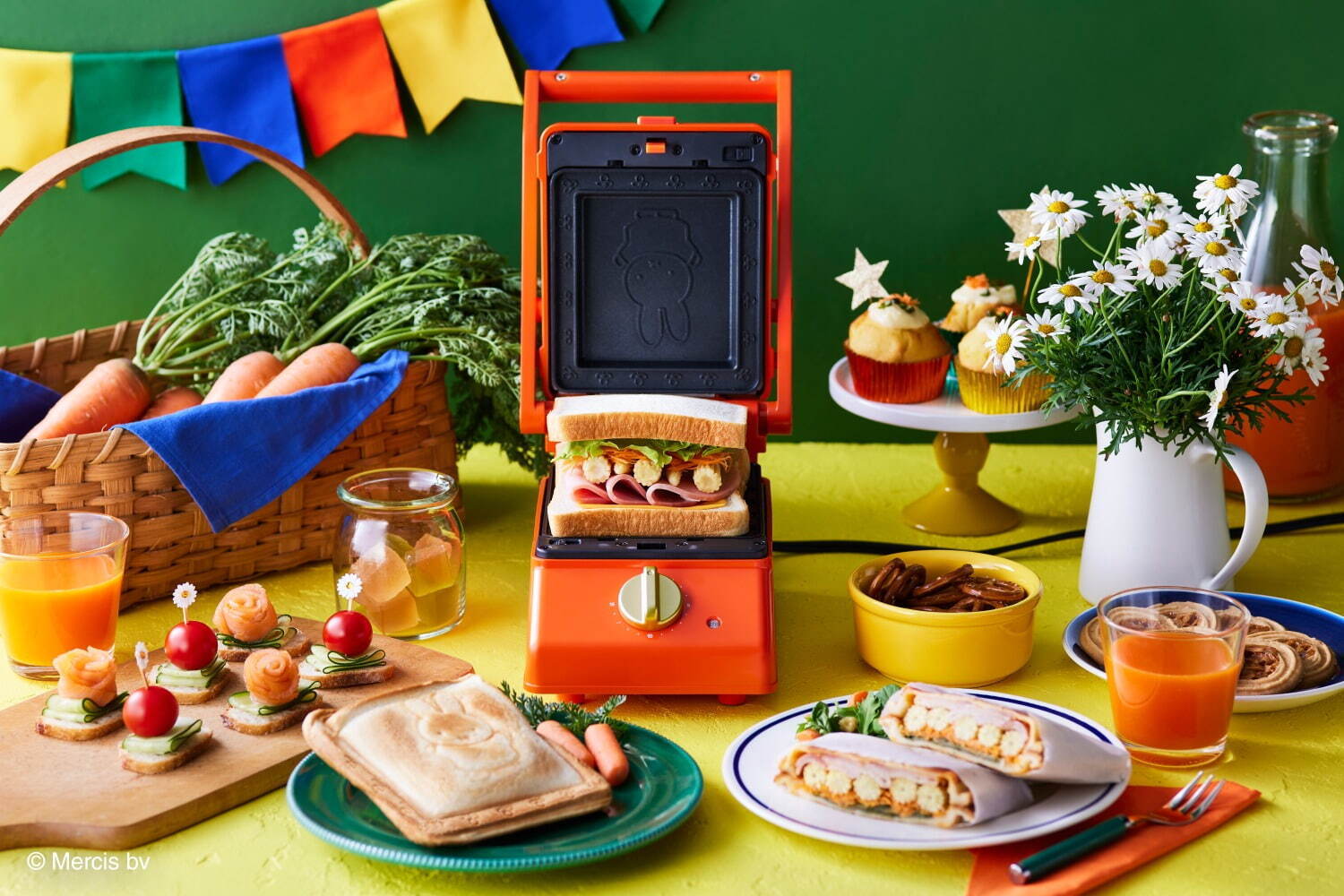 This is an easy option for anyone who loves a grilled sandwich because all you have to do is to place the bread along with the other ingredients on it. Set it at a preferred time and wait for it to "ding!" before you dig into a warm, comforting sandwich. The removable plate also makes cleaning easy.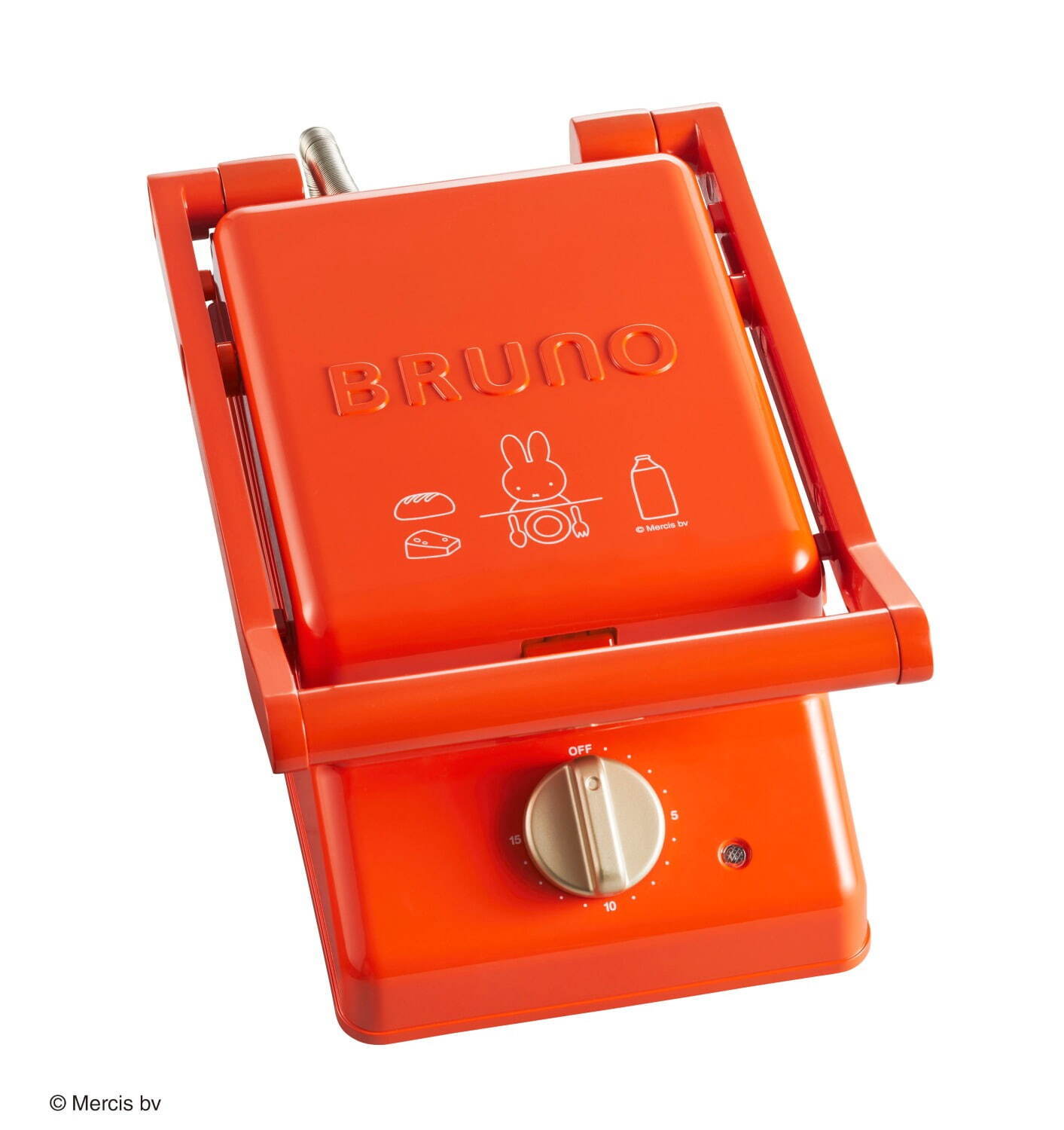 It is 165mm x 145mm x 240mm and retails at  ¥8,580 (~S$106).
As the saying goes: "the more the merrier". You can make 2 grilled sandwiches at one go with this double sandwich maker. It comes with not only Miffy designs, but also its friends on the grill plate.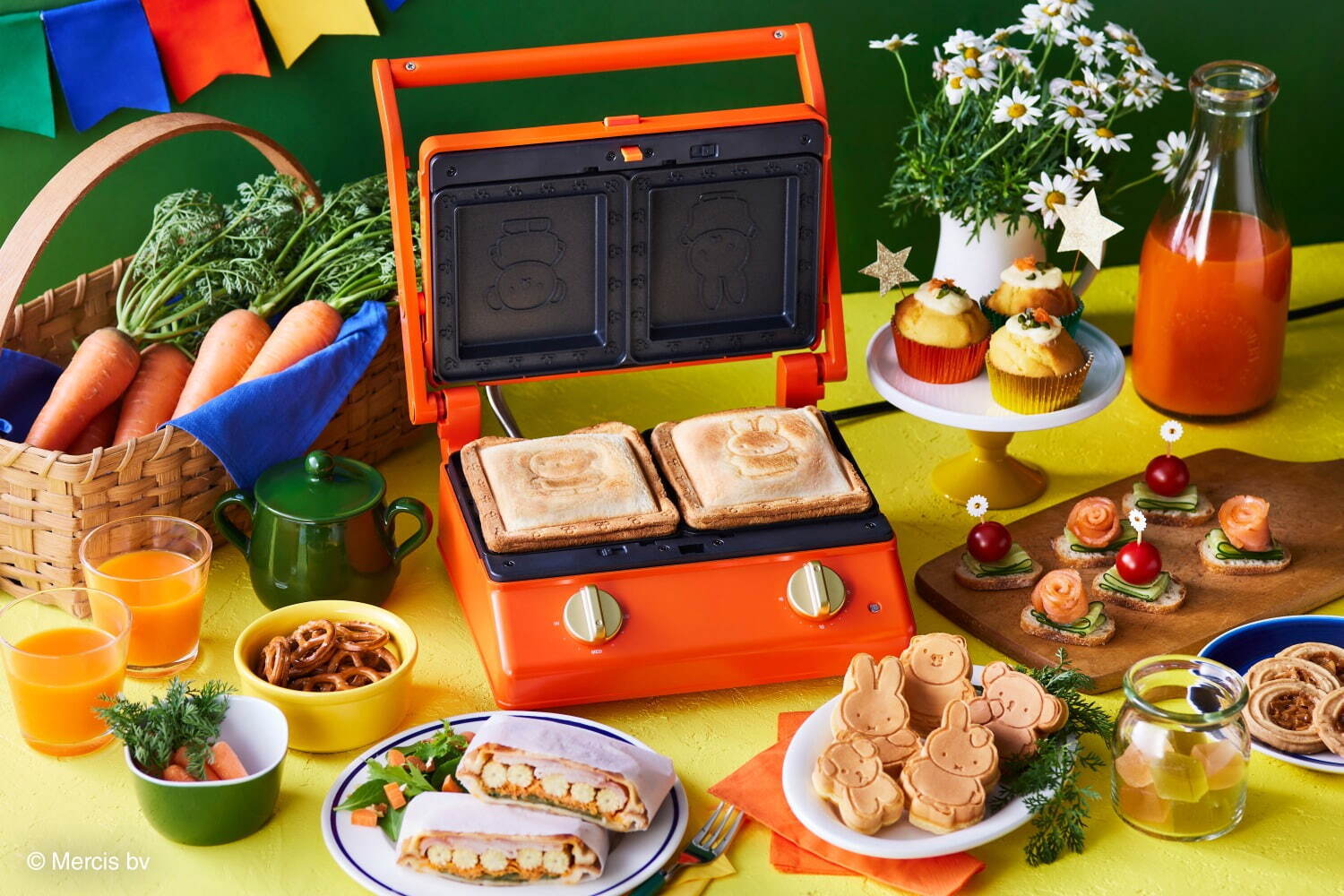 If you prefer to have your sandwiches grilled normally, rest assured you can switch the plates to a standard grill too. The heat can also be adjusted between 3 temperate levels: low, medium and high.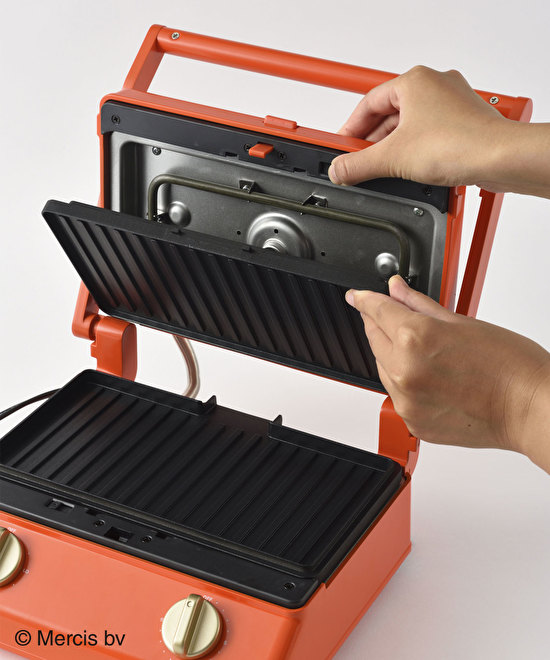 The fun doesn't stop there. You can also treat your young ones to mini pancakes in the shape of Miffy and its friends.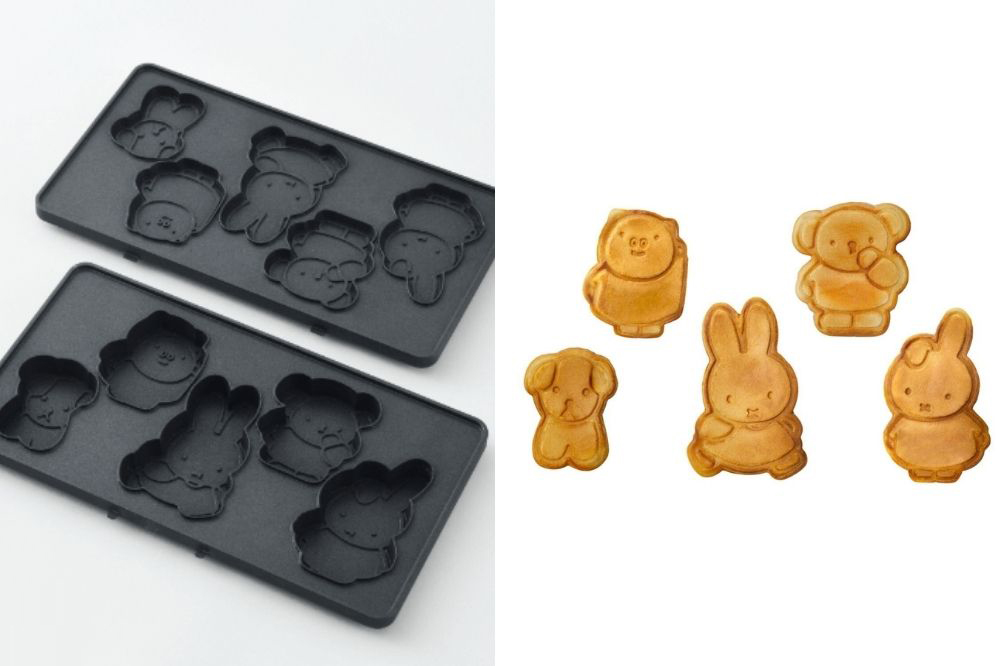 The grill comes with yet another plate with 5 different designs.   
The double sandwich maker is 285mm x 145mm x 240mm and retails at ¥14,300 (~S$176).
Also read: 
7-Eleven Taiwan Has Mickey And Minnie Hot Pots & Heating Plates To Add Magic To Your Meals
Stainless Steel Daily Kettle
Everyday activities such as boiling water can be made more interesting with this Miffy stainless steel daily kettle. You can see the white outline of Miffy on the side of the kettle against the orange background.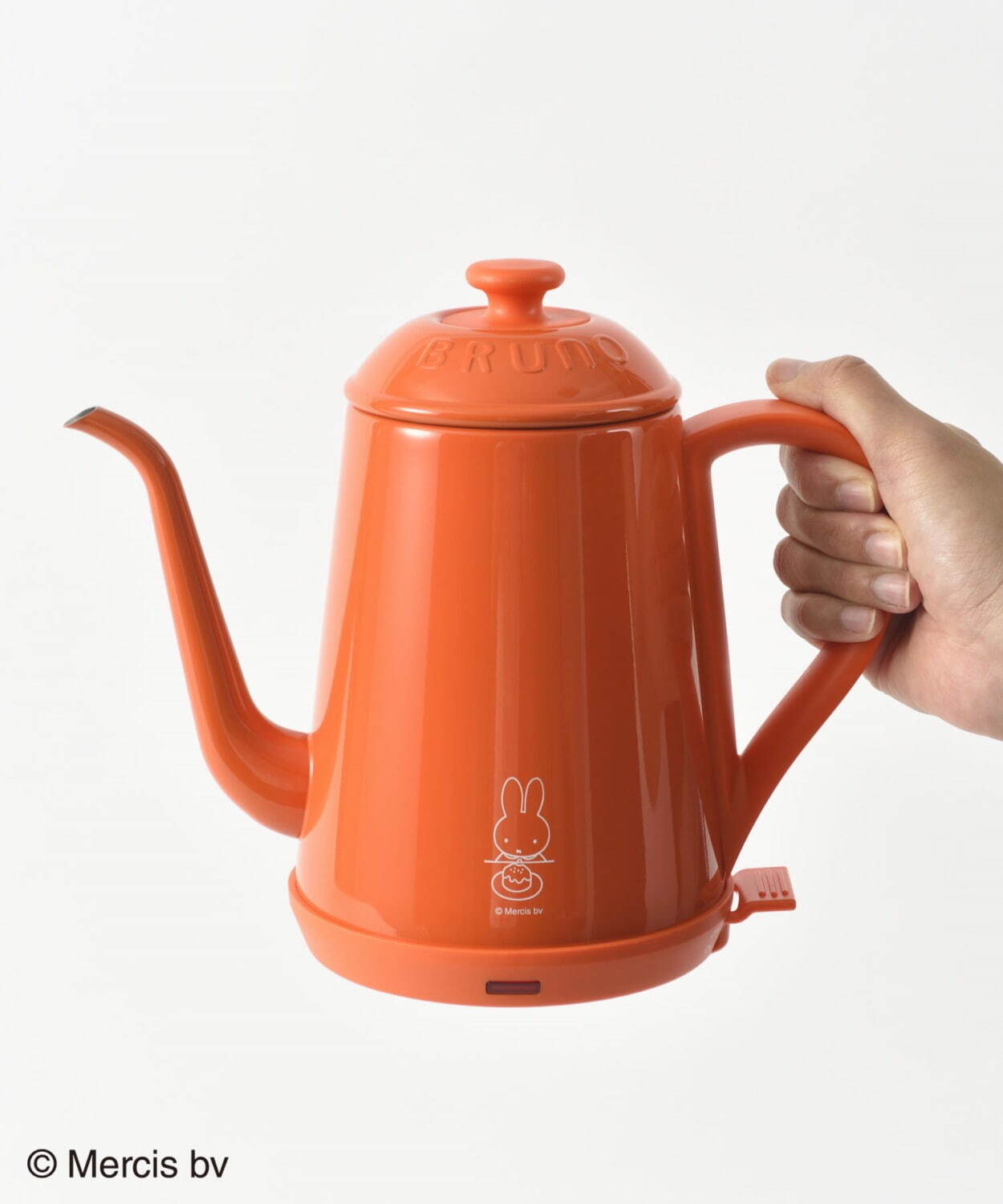 Its size is 240mm x 240mm x 135mm and has a capacity of 1 litre ‒ perfect to make several cups of hot tea or coffee.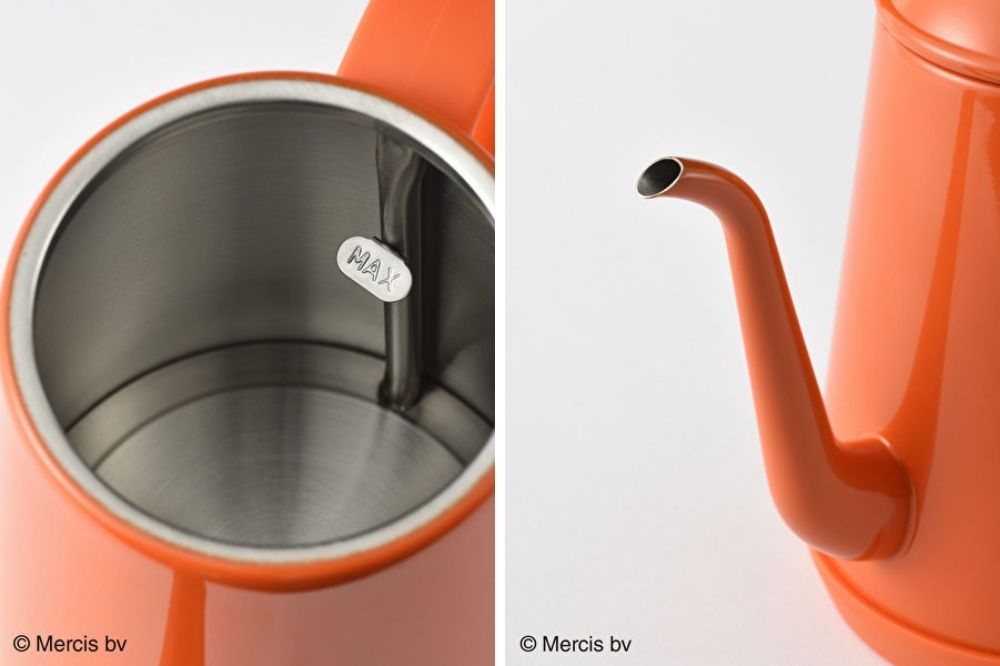 This stainless steel daily kettle retails at ¥8,250 (~S$102). 
Stainless Steel Mug
In this collection, there are 4 different stainless steel mugs. Through the different illustrations of Miffy, you can also see the activities Miffy enjoys, such as skating and badminton.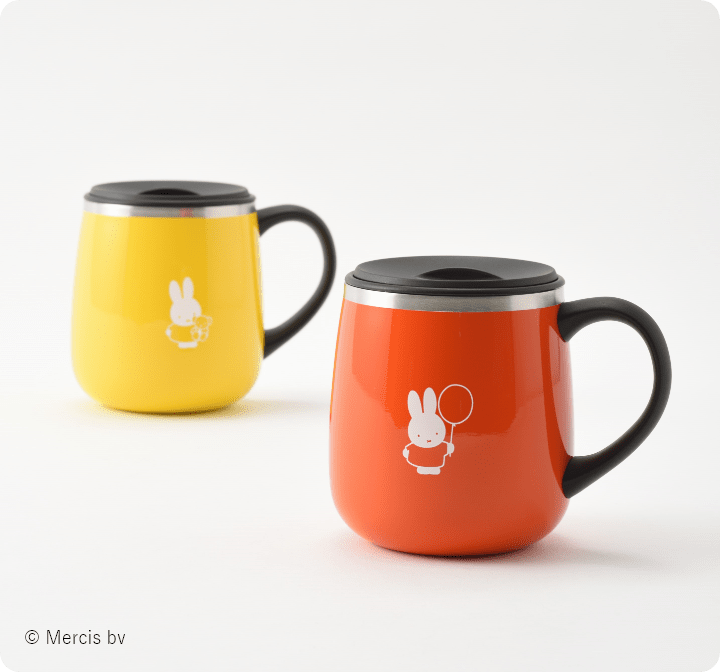 The mugs come in yellow, red, blue and green and are available in 2 different sizes – short and tall.
They are made with a double vacuum structure that keeps both cold and warm drinks at the right temperature. The cap also prevents dust from entering.

The short stainless steel mug retails at ¥1,980 (~S$24) and the tall stainless steel mug retails at ¥2,200 (~S$27).
You Won't Want To Skip Breakfast With These BRUNO Hotplate X Miffy Kitchenwares 
Breakfast is the most important meal of the day and it can be enjoyed even more with these adorable Miffy kitchenwares. Unfortunately, the collection is only available in Japan for now but BRUNO Singapore will be launching a lilac collection soon. More information can be found on BRUNO Singapore's Facebook page. 
All images courtesy of Mercis bv.
Also read: 
This Winnie The Pooh Kitchenware Collection Is So Cute You Won't Skip Breakfast Again