BT21 x The Body Shop
Earlier this year, BT21 collaborated with skincare brand Kiehl's to treat us to specially designed face creams and even an ASMR skincare tutorial video by Tata. To end off 2022 on an equally cute note, BT21 has now collaborated with The Body Shop. ARMYs can now check out a specially designed advent calendar featuring 14 days worth of more skincare surprises. 
The advent calendar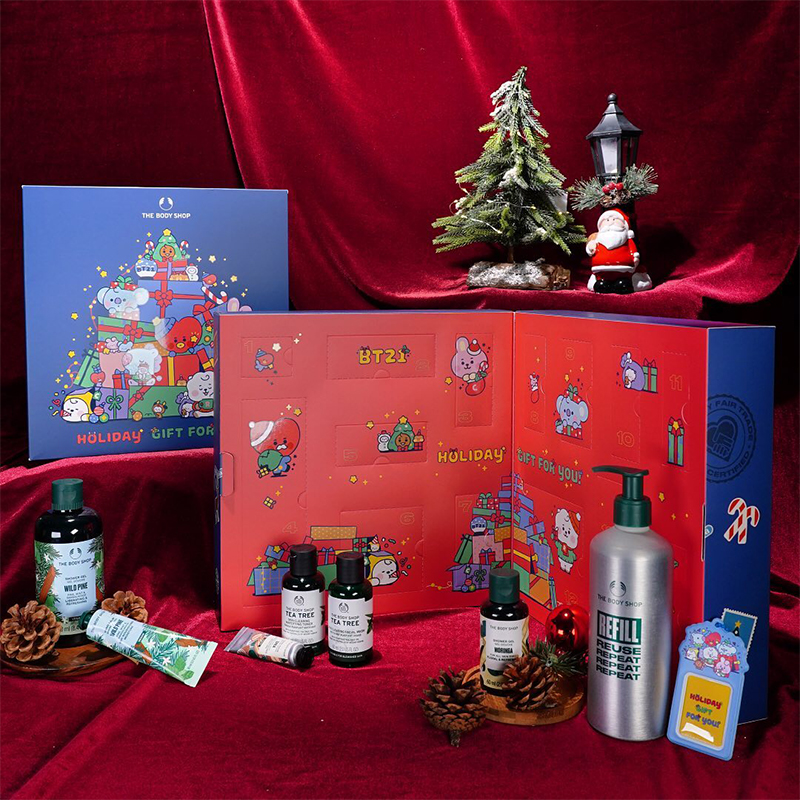 For those who are unfamiliar with advent calendars, it's often packaged in a series of small boxes labelled in ascending numbers. Users will then open up one item a day to countdown the days leading up to Christmas. 
With this concept in mind, you can expect to receive 10 of The Body Shop's best sellers and four BT21 merch in this Christmas-themed box.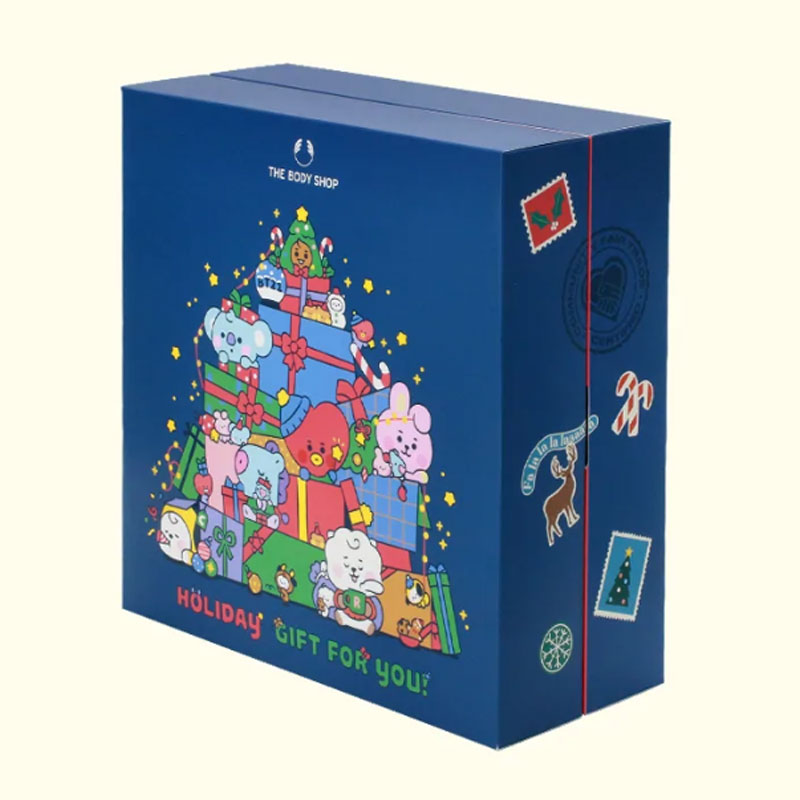 At first glance, an adorable design of the BT21 characters piled on top of colourfully wrapped presents greet us on the front of the box. Motifs of Christmas lights, stamps and reindeers are decked along the sides too.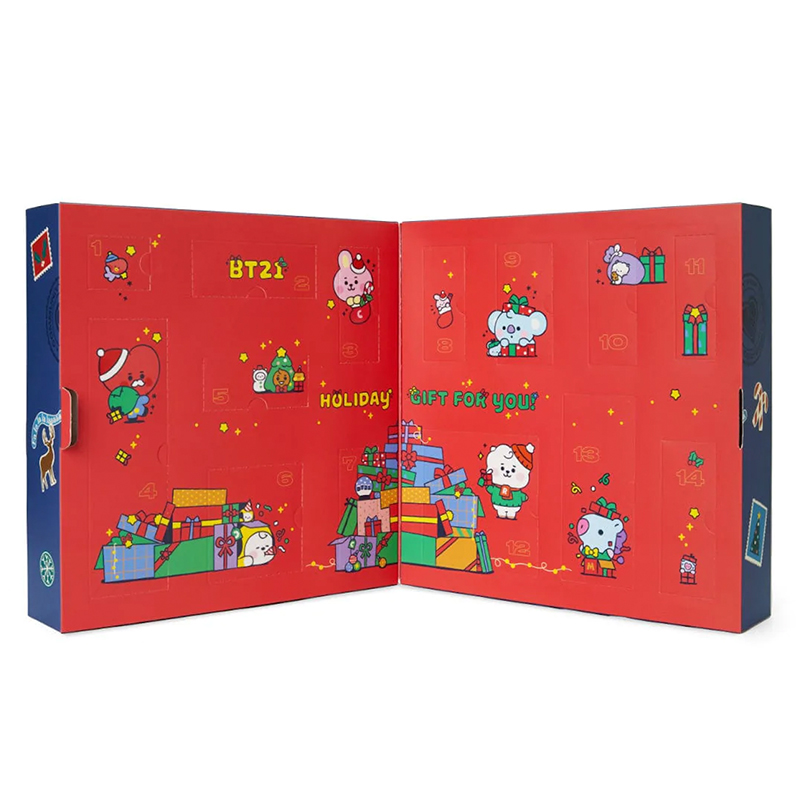 The advent calendar opens up to reveal all seven characters decked in Christmas sweaters and hats. The little surprises start off with Tata on Day 1 and ends with Mang on Day 14 — a perfect two weeks worth of gifts for your ARMY friends who are counting down to the holiday season.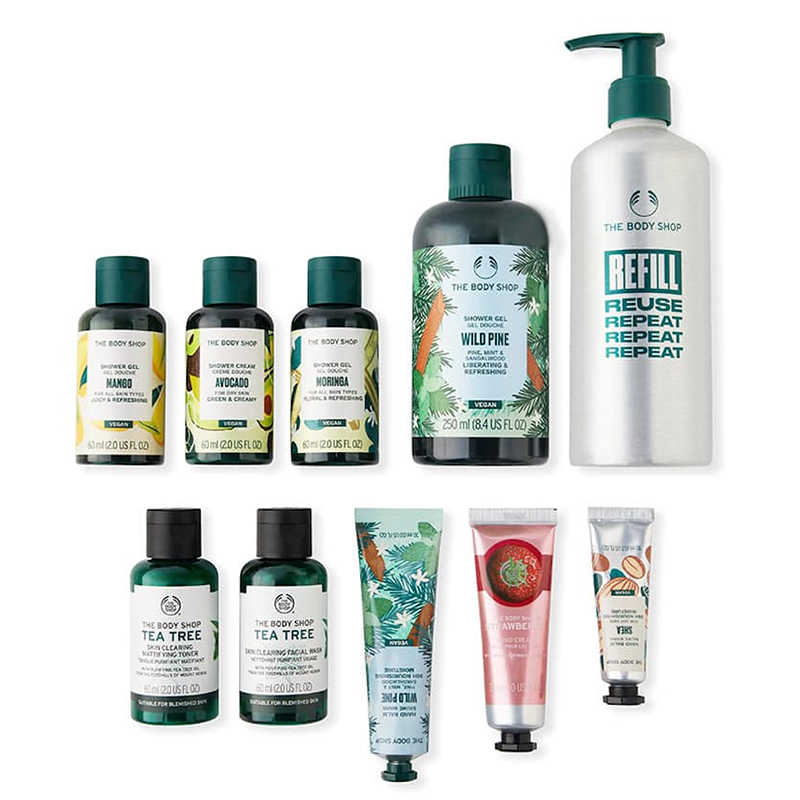 The gifts include The Body Shop's facial wash, toner, shower gels and hand creams. Plus, to promote sustainable packaging, there is also an empty bottle and refill voucher to encourage reusing.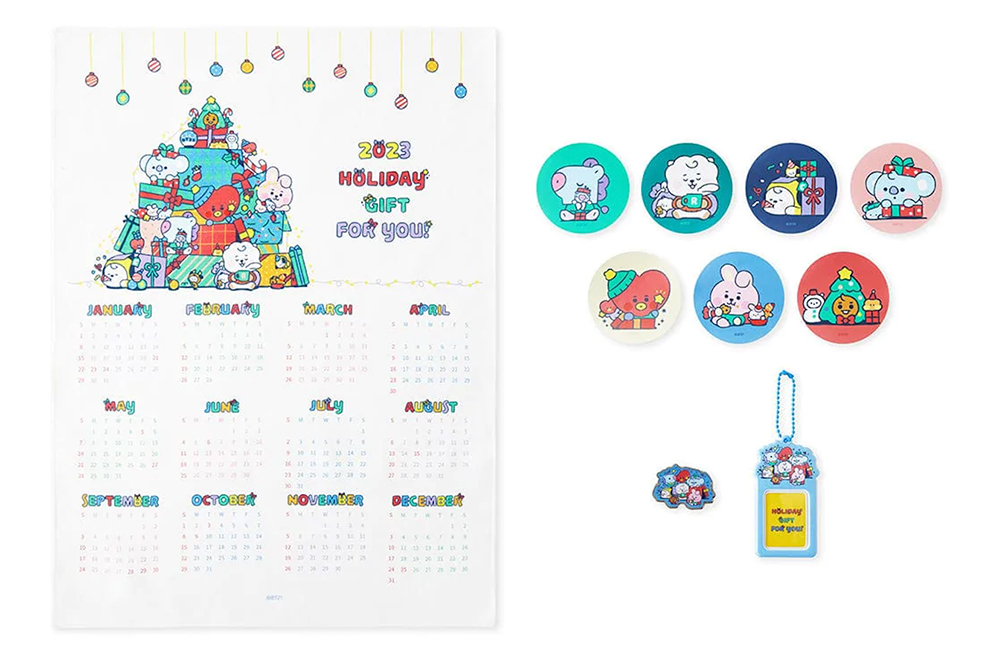 The advent calendar is complete with exclusive BT21 merch such as a 2023 wall calendar, pin badge and seven coasters of each character. 
Photocard collectors will also be delighted to receive a BT21 photocard holder and chain. Now you can easily take that rare Jungkook selfie with you everywhere you go.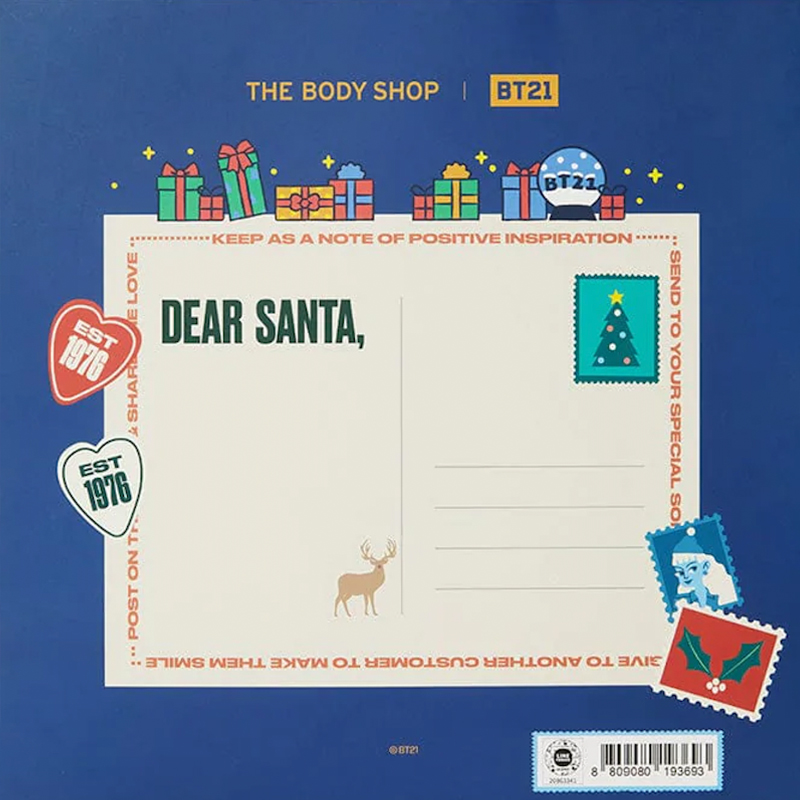 If you're getting the advent calendar as a gift for a special someone, don't forget to pen down your well wishes on this "postcard" on the back of the box.
LINE FRIENDS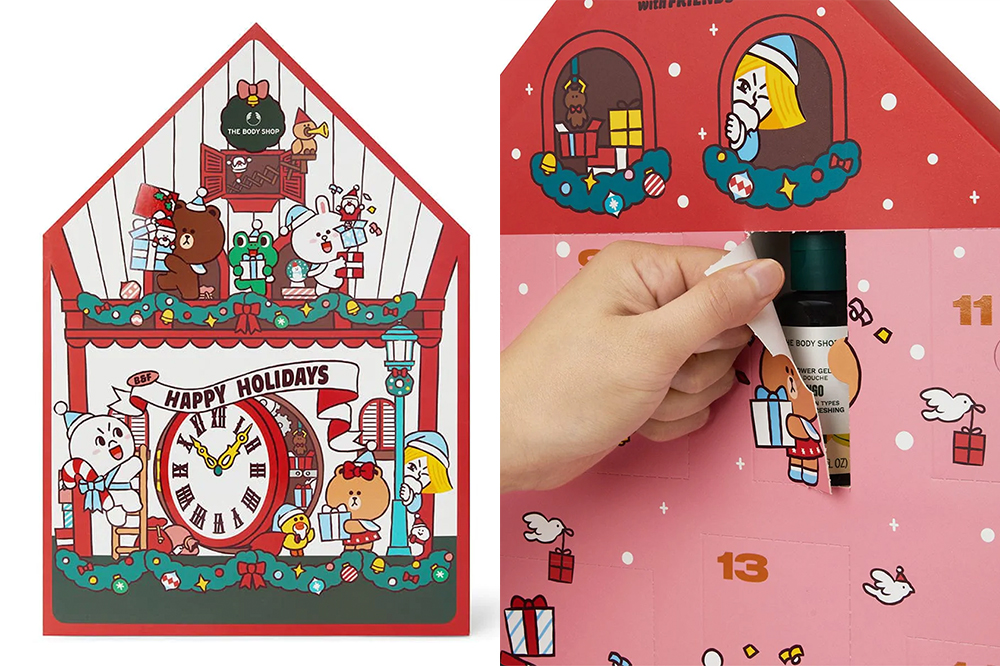 The Body Shop also has an alternative design featuring other LINE FRIENDS characters like Brown, Choco and Sally. Similar to the BT21 box, there are 14 small gifts in total, including exclusive LINE FRIENDS merch to add to your growing collection.
The BT21 x The Body Shop Advent Calendar Will Treat Your Skin To New Products In 2023
As we're excitedly counting down the days to Christmas, what better way to celebrate the festive cheer than treating your skin to new products? While the BT21 x The Body Shop advent calendar is not yet available to purchase in Singapore, LINE FRIENDS offers international shipping on their website. 
Or if you're making a trip to Korea soon, it's also available at all LINE FRIENDS offline stores. 
All images courtesy of LINE FRIENDS.
Also read:
Why BTS Going On Their Break Is A Reminder For Us All To Take Care Of Our Mental Health Too