BT21 x Kiehl's
When it comes to skincare, Kiehl's is a familiar brand that specialises in quality products for everyday use. While the skincare brand isn't new to releasing special designs, this time around they're treating BTS fans to an exclusive product. Introducing the BT21-inspired Ultra Facial Creams, filled with the adorable characters that represent each member.
Ultra Facial Creams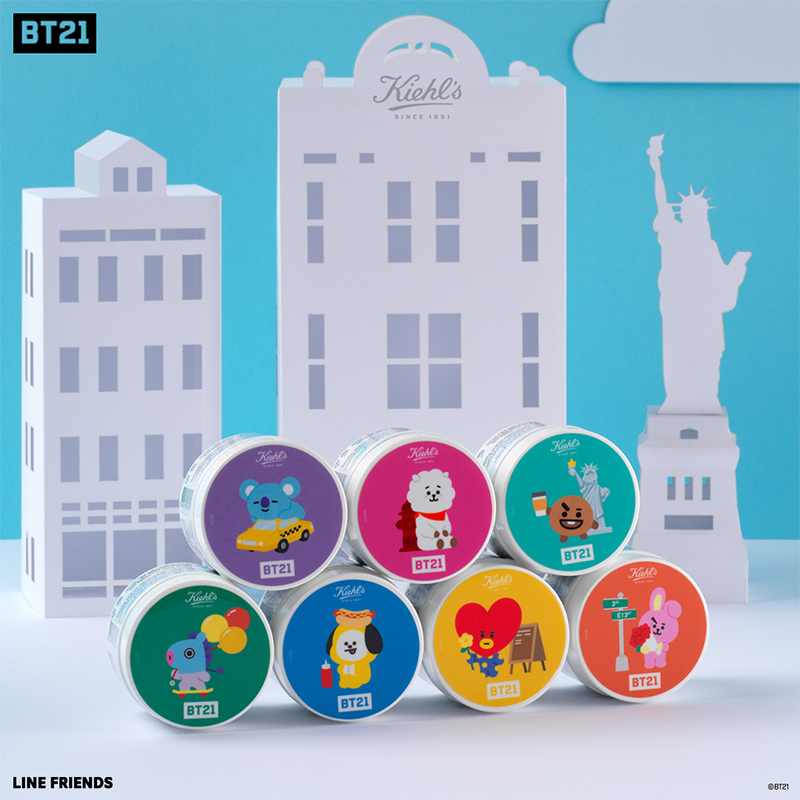 There are 7 designs of each BT21 character from the 50ml series to pick from, making an appearance on the lid of Kiehl's Ultra Facial Cream. From sleepy Koya riding on top of a taxi to Chimmy enjoying a New York hotdog, we're sure that fans can't wait to collect them all in their quirky poses. 
Each 50ml Ultra Face Cream is retailing at $54 each.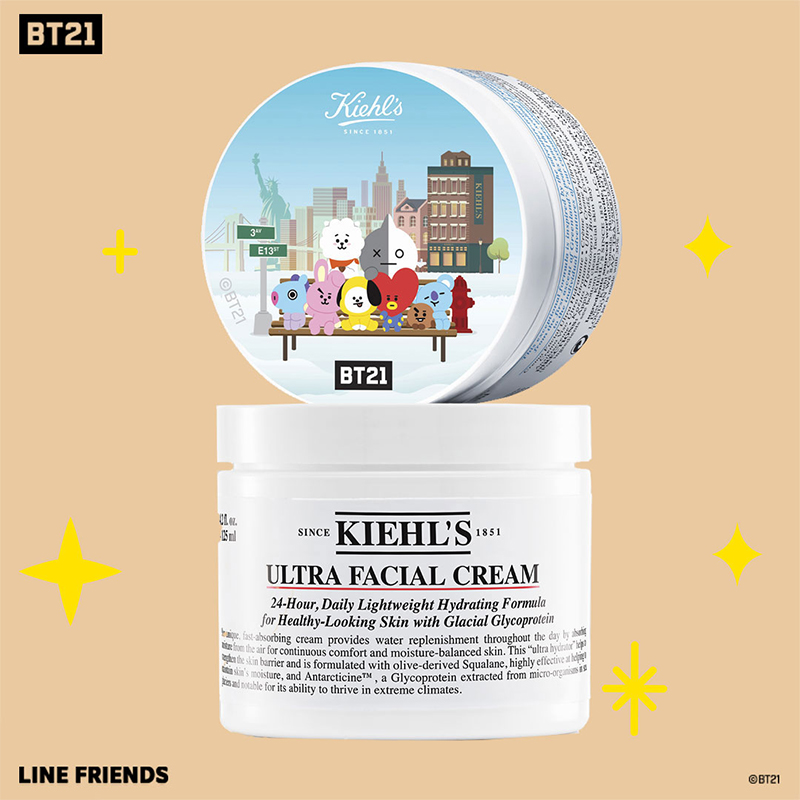 The jumbo 125ml design features all 8 characters sitting at the bus stop while waiting for the bus to arrive. Van is included in this design, aka Tata's space robot who's a representation of ARMYs.
If you've watched Kiehl's Korea's teaser video, you might recognise this scene where they're waiting for a cab in New York City, but unexpectedly get swamped by the paparazzi. I guess it's safe to say that even the BT21 characters are now almost as popular as BTS themselves. 
The jumbo 125ml Ultra Facial Cream is retailing at $101 each.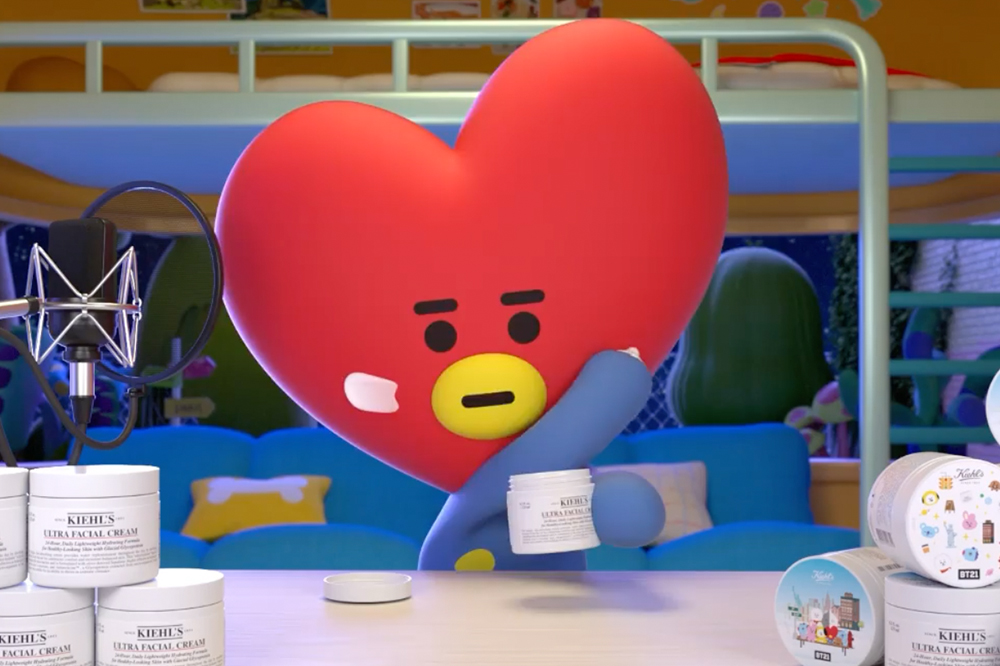 If you're not sure how to incorporate the Ultra Facial Cream into your skincare routine, not to worry. Fans are also treated to an ASMR skincare video hosted by Tata, aka V's character. In the video, Tata goes through a step-by-step guide on how to use the face cleaner, toner and face cream well. 
Seeing as this video has already been a hit amongst ARMYs all around the world, perhaps we can expect Tata's YouTube channel soon?
Additional accessories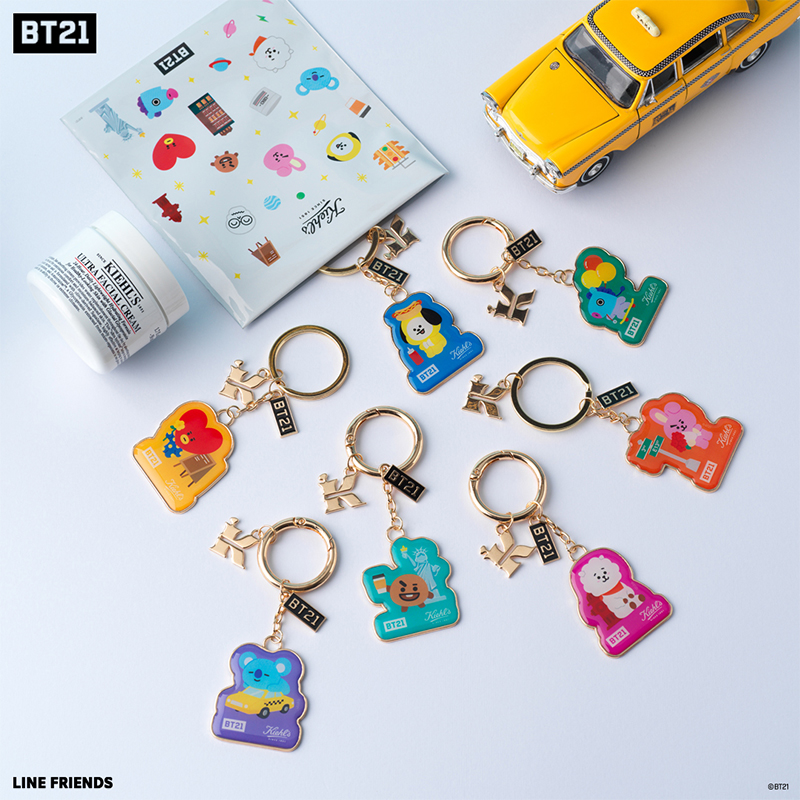 For every purchase of Kiehl's BT21 Ultra Facial Cream in 50ml or 125ml, a blind keychain with a random character design is included. It's almost as fun as getting a random photocard in a BTS album — here's to hoping that you'll get the character designed by your bias.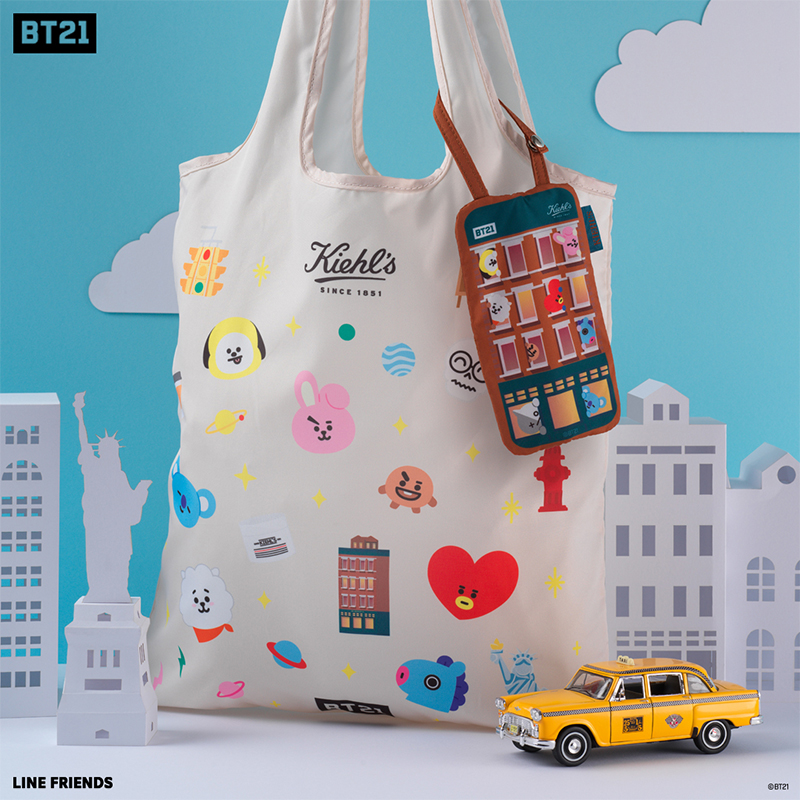 That's not all — for every $150 nett spending, inclusive of at least 1 Kiehl's BT21 Ultra Facial Cream, ARMYs can also redeem this special edition tote bag and pouch. If you've been looking for a recyclable bag to take with you on your next shopping trip, this is the perfect design to show off your love for BT21 as well.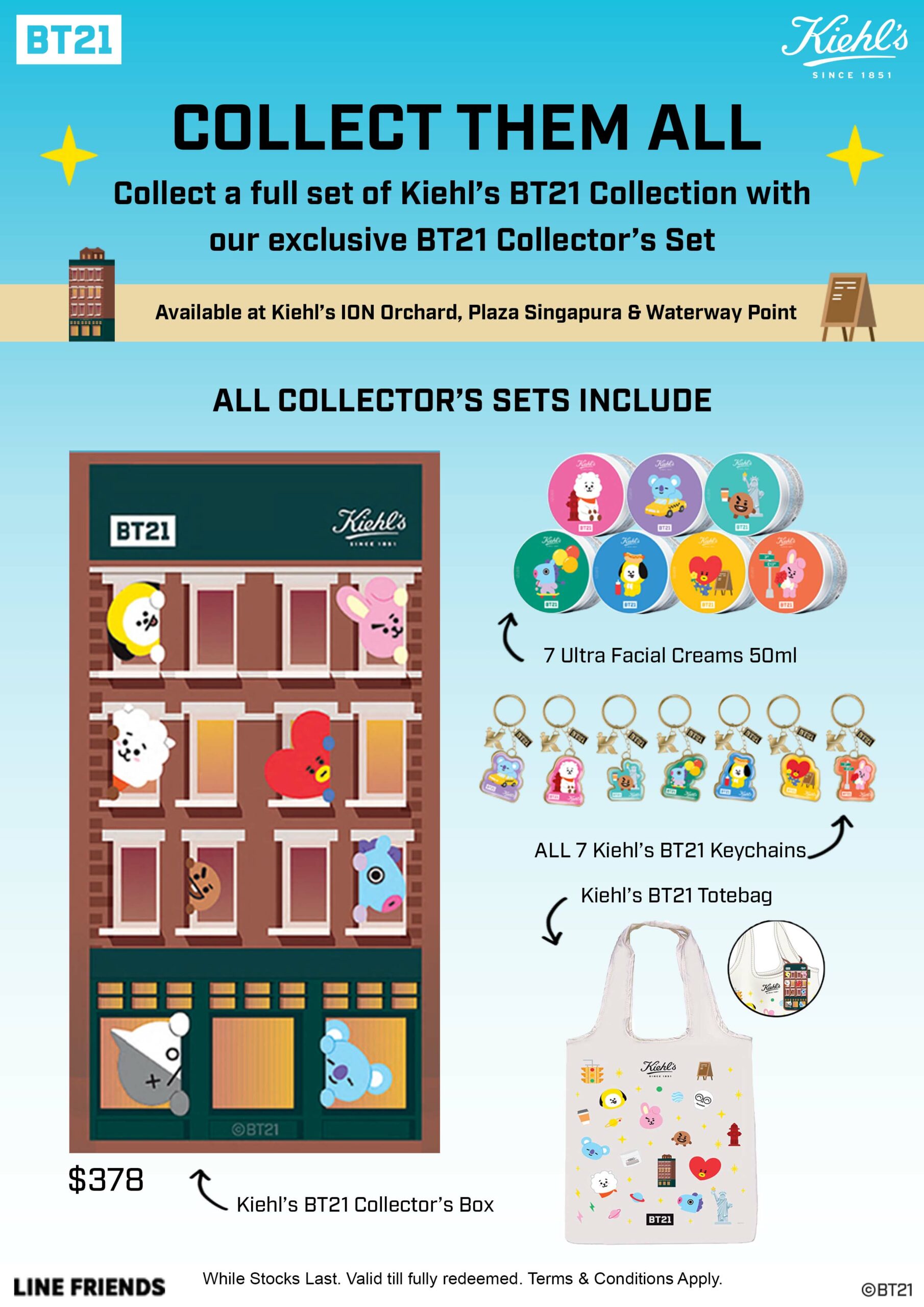 Or, if you'd rather just get them all in one shot, head over to Kiehl's ION Orchard, Plaza Singapura or Waterway Point to purchase the collector's set. By all, we literally mean all 7 facial cream designs, 7 keychains, and the tote bag.
The entire set retails at $378, inclusive of a collector's box featuring the characters peeking out of the windows at Kiehl's New York flagship store. 
Pamper Yourself With The BT21 x Kiehl's Ultra Facial Creams
Singaporean ARMYs who've been looking for new motivation to upgrade their skincare routine, this is your sign. The BT21 x Kiehl's Ultra Facial Cream will be available from 3 to 28 February 2022 at all Kiehl's stores islandwide and on their official e-boutique. 
All images courtesy of Kiehl's.
Also read:
BT21 Has A Party Night Collection With Comfy Pyjamas, Furry Socks & Cups To Level Up Your Sleepover