BT21 Turntable Bluetooth Speakers
If you don't already know the worldwide famous boy group, BTS, it's time for you to brush up on your pop culture knowledge. With the recent announcement of BTS's new anthology album, it's no surprise if fans are scrambling to re-stream their music. 
ICYMI, BTS collaborated with LINE FRIENDS in 2017 to create their own set of characters called BT21. Good news for all ARMYs, you are now granted permission to dance in the comfort of your homes using these BT21 Turntable Bluetooth Speakers.
The speakers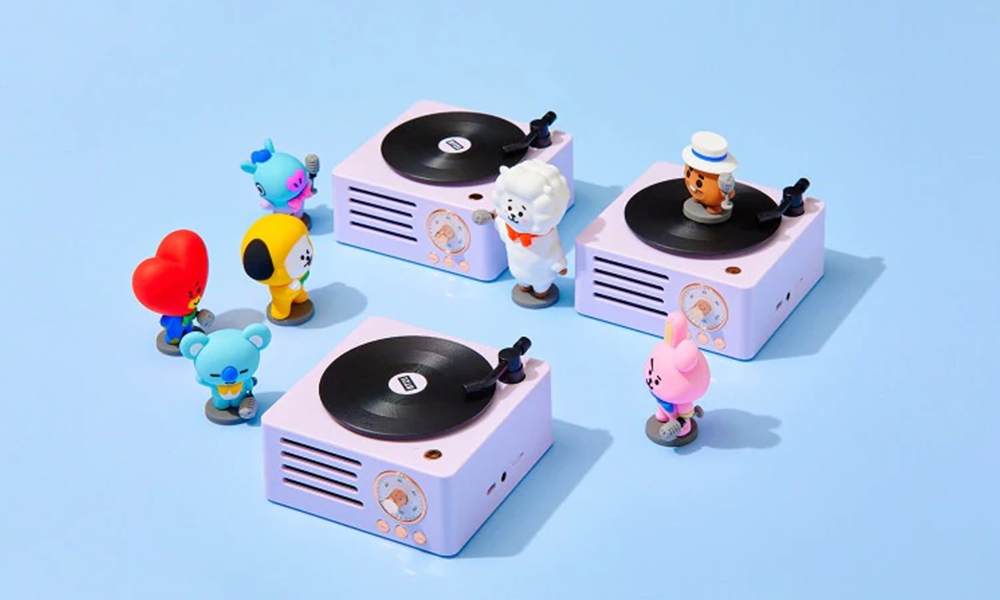 Available in 7 designs — Koya, RJ, Shooky, Mang, Chimmy, Tata and Cooky, these Bluetooth speakers were created to resemble a record player. Its compact size of 226 mm x 139 mm x 70 mm allows you to bring it anywhere you like, from your home to a party with friends.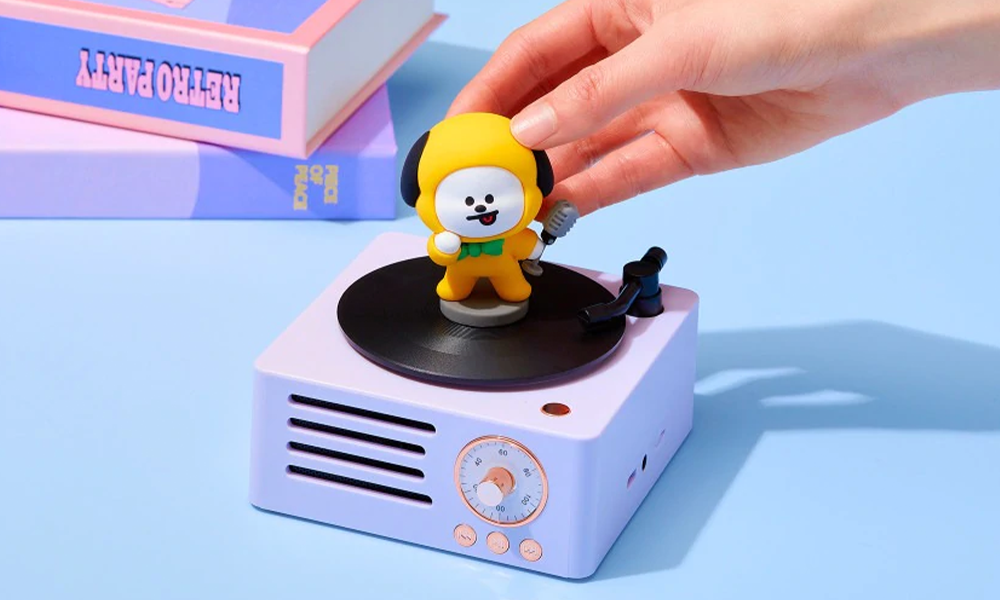 Prop the BT21 figurine onto the turntable and watch it spin around as you enjoy your favourite tunes. The cute figurines feature each character holding onto a microphone and posing as if it is performing at a concert.
Its pastel purple exterior adorned with rose gold buttons and knobs give the speaker a simple but chic aesthetic.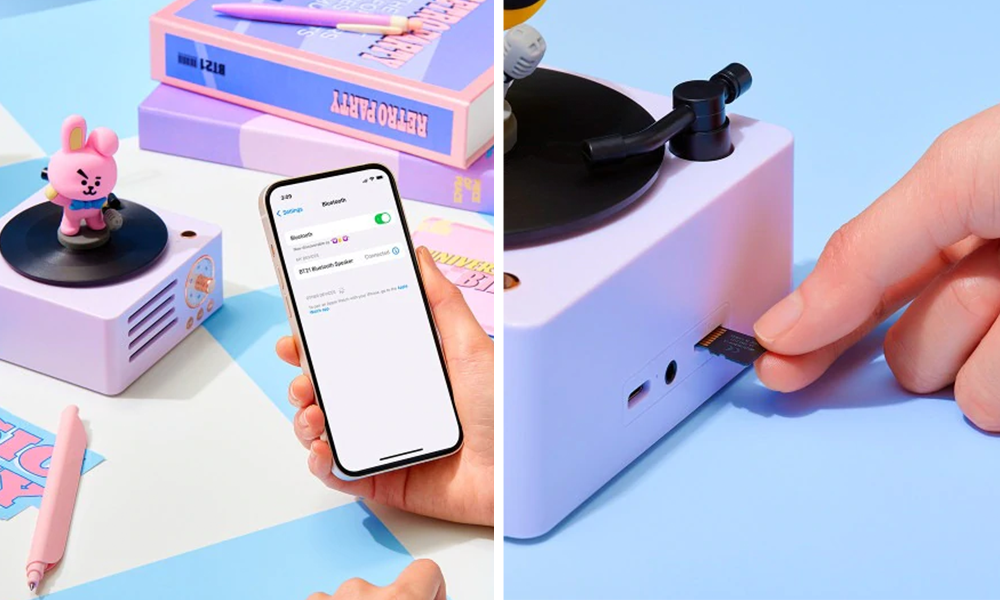 Not only can you use your phone to connect to the Bluetooth function, but you can also slot in an SD card or connect to other devices using an AUX cable.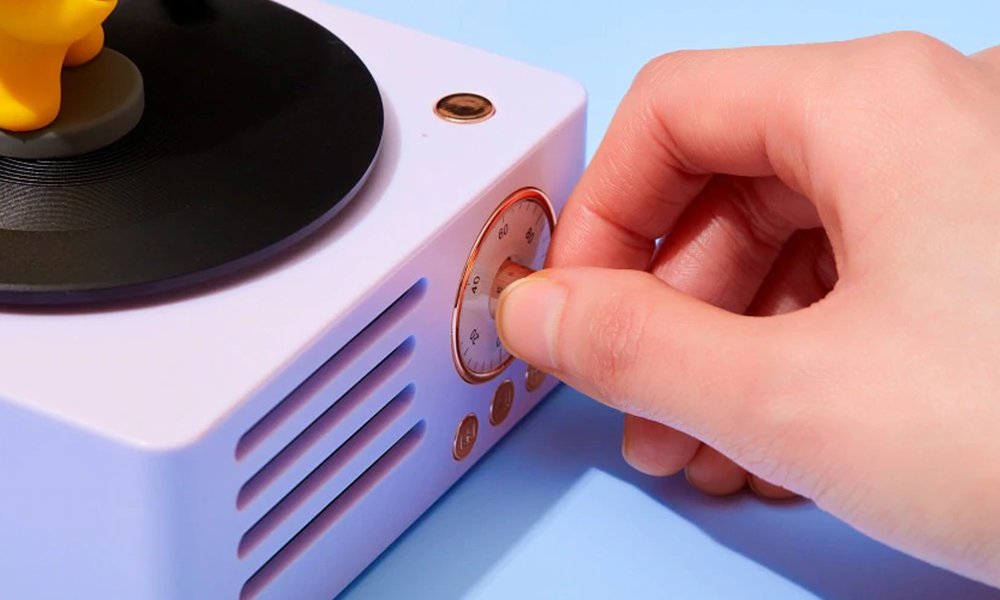 Support your local radio stations and explore new music genres by selecting the Radio Mode button at the top of the speaker. 
You can use the knob at the side to adjust the volume so you don't disturb anybody when jamming out.
These BT21 Turntable Bluetooth Speakers Allows Your Music To Sound Smooth Like Butter
Even if you're not a hardcore BTS fan, there is no denying that these BT21 characters appeal to any crowd, making them the perfect gift for all occasions.
Get your hands on these adorable BT21 Turntable Bluetooth Speakers now for USD$64 (~S$89) on the official LINE FRIENDS Collection website. There is a shipping fee of USD$10 (~S$13.91) to be paid upon checkout as well.
All images courtesy of LINE FRIENDS Collection.
Also read:
7-Eleven Taiwan Now Has Adorable Baby BT21 Coin Pouches & Card Holders To Keep Your Essentials Safe