BTS x Fujifilm Instax Camera
Earlier this year, Casetify released a collection of BTS-inspired phone cases featuring yummy pancake and butter motifs for their hit song "Butter". Despite it being 6 months since the song's release, ARMYs still can't stop jamming along to its catchy tune. 
For those who can't get enough of feeling smooth like butter around the boys, Fujifilm now has a new "Butter" INSTAX Mini 11 in a creamy yellow design.
The design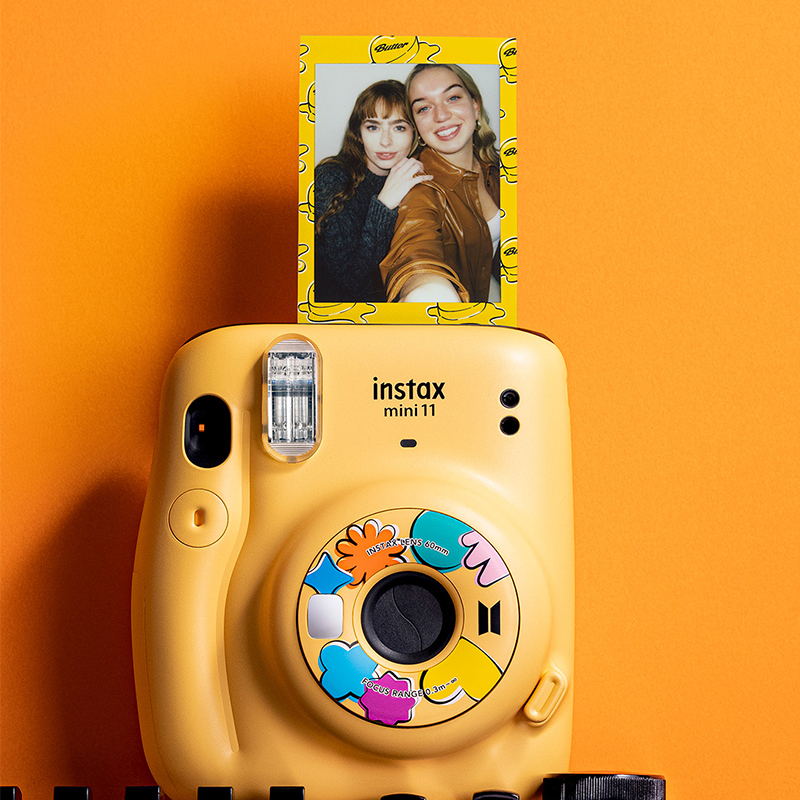 Source
Only available in limited quantities, the new "Butter" INSTAX Mini 11 comes in soft yellow hues that closely resembles a fresh stick of butter. It also has a "selfie mode" feature, aka a small reflection at the front that ensures everyone is in frame before you snap the shot.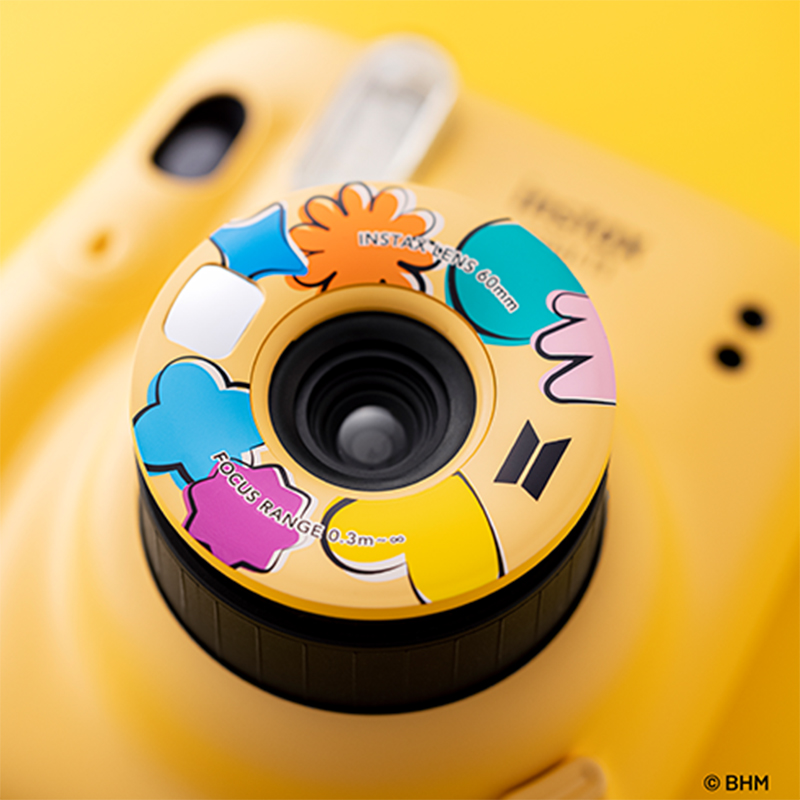 Source
Bright colours in various shapes and sizes surround the lens, giving off a playful and fun vibe. ARMYs who bought the Butter album will recognise these familiar shapes from the original album design, complete with BTS' logo on the right side.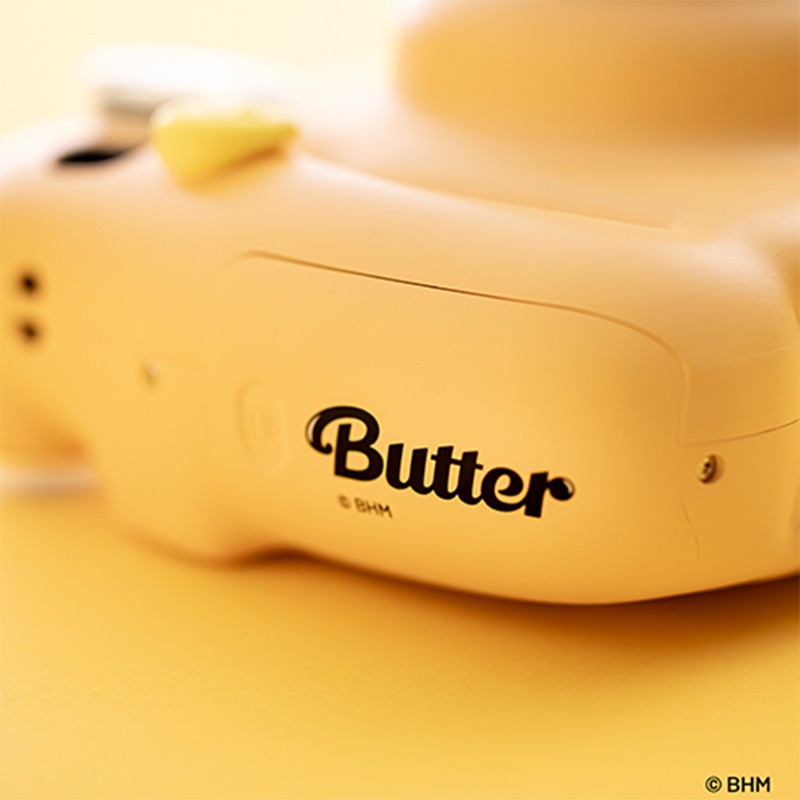 Source
Along the side of the polaroid camera, the song title "Butter" can be found in its iconic cursive font.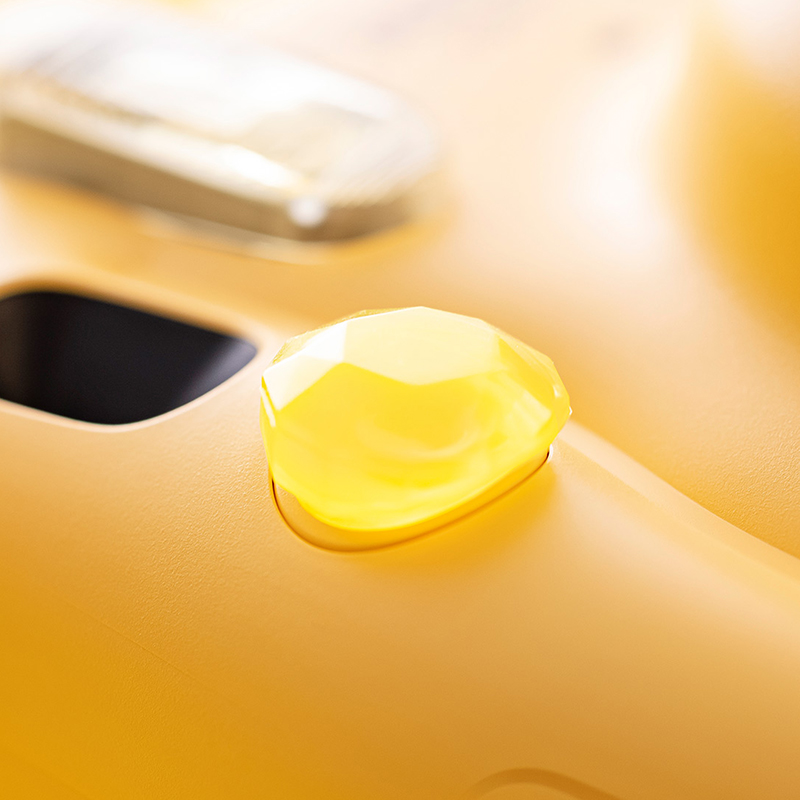 Source
ARMYs also have the option of decorating the shutter button with a jewel that comes in a light yellow hue.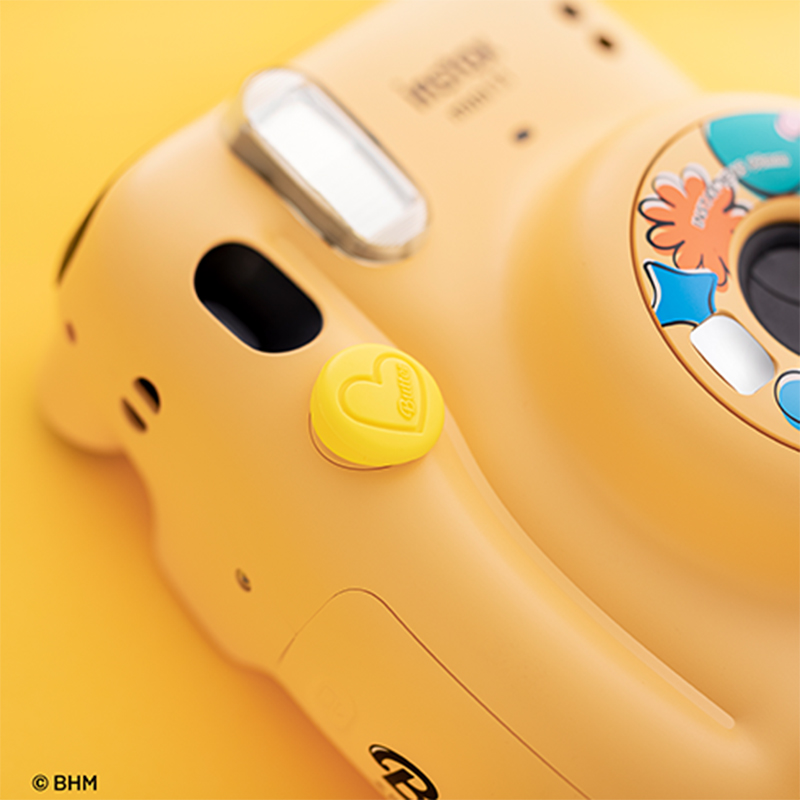 Source
Or, if you want to profess your love to the 7 charming boys, opt for the silicone heart button instead. The word "butter" can once again be seen inside the heart, hinting at how BTS never fails to melt our hearts.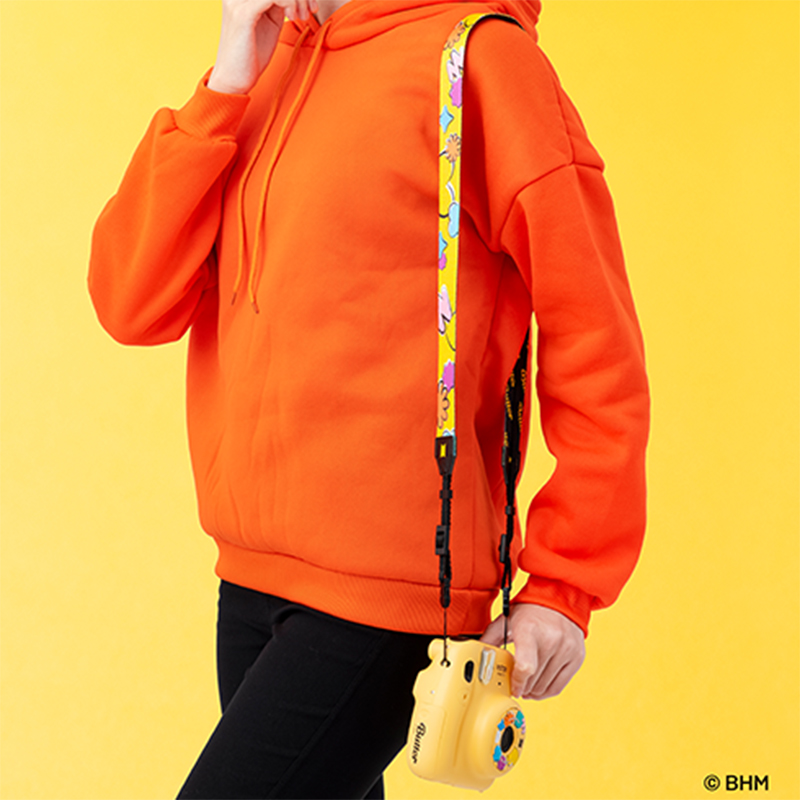 Source
That's not all — the polaroid camera also comes with a matching lanyard featuring more colourful designs and prints. Now you can sling the camera around your shoulder to ensure that it doesn't slip off while you're busy snapping photos.
Butter-themed film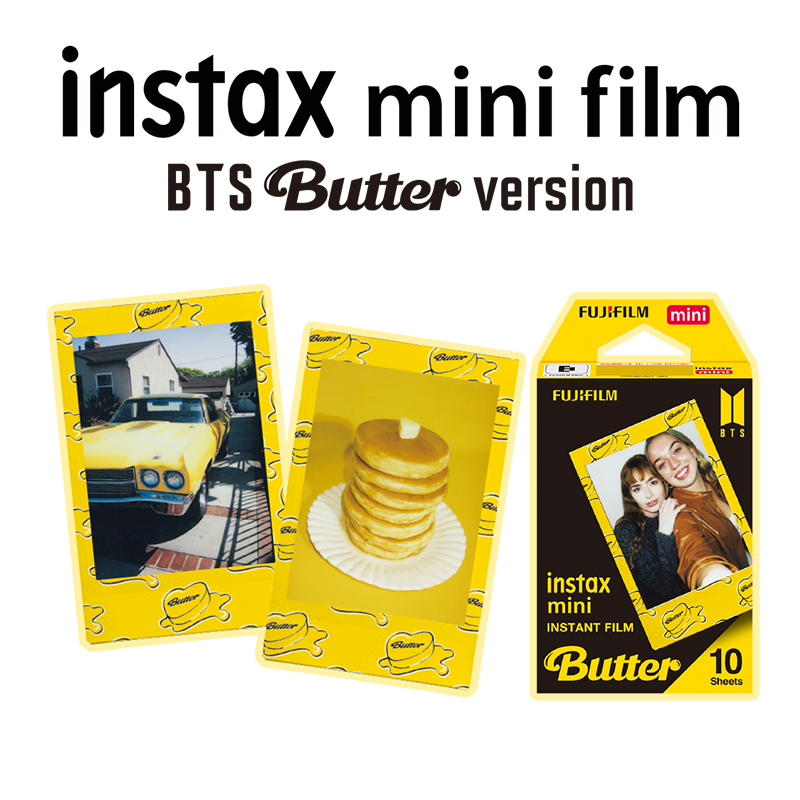 Source
ARMYs can also purchase matching Butter-themed instant film that is compatible with the camera. Grab all your ARMY friends and make memories in these yellow borders decorated with the "Butter" heart motif.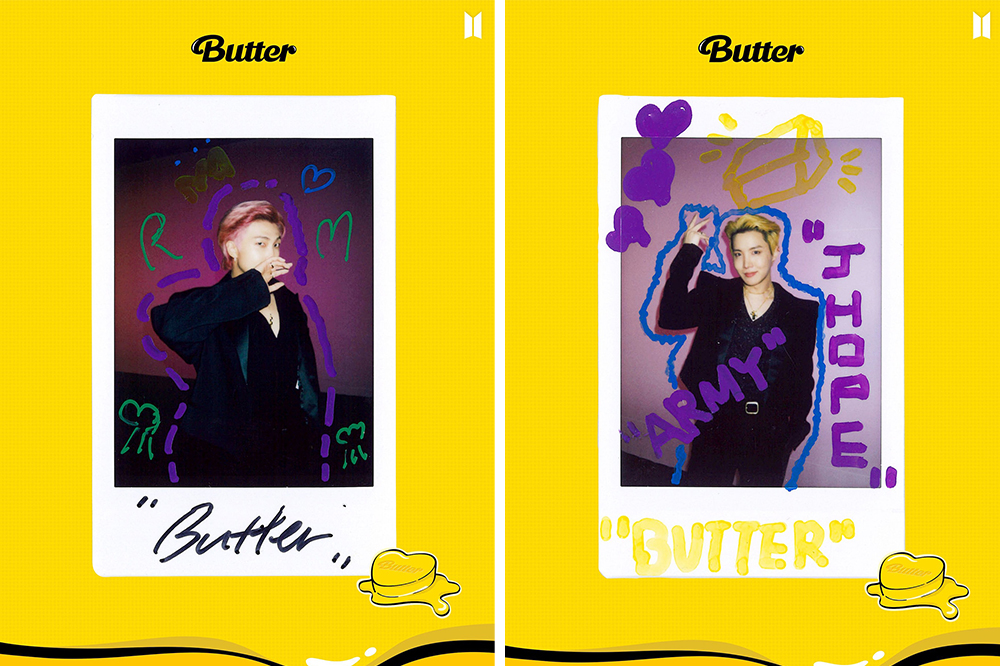 Source
As BTS themselves snapped some polaroid pictures during their promotions for Butter, perhaps you can draw some inspiration from their designs to decorate your film too. Whether it's chic and classy like RM's or fun and colourful like J-Hope's, you can now personalise your pictures to match your bias.
BTS x Fujifilm Will Be Launching The Butter INSTAX Mini 11 On 17 December 2021
Since BTS recently swept an all-kill with 9 Daesangs at the Mnet Asian Music Awards, it's no surprise that they continue to melt the hearts of ARMYs all over the world. The BTS "Butter" Fujifilm is retailing at USD$129.99 (~SGD$177.41) and will be released on 17 December 2021.
However, the polaroid camera is only available for pre-order on Amazon Canada for now. Hopefully, this set will make its way to Fujifilm stores in Singapore soon too, or ARMYs can keep an eye out for freight-forwarding services to get their hands on this exclusive merch.
Cover: Source
Also read:
BTS x Casetify Has Butter-Themed Phone & AirPods Cases That Will Melt The Hearts Of ARMYs