Bubble Tea Soap
During Chinese New Year, it's common to gift items such as herbal products, canned abalone and mandarin oranges as a symbol of good luck and wealth. Taiwanese brand, Yuan Skincare, is releasing a bubble tea soap set to spice up your CNY gifting with a unique twist, while maintaining the same sentiments of wishing the best to your loved ones. 
Launching on 25 January 2021, this limited-edition gift set consists of soap bars made of nourishing herbs. Now you can finally tell your friends that it's possible to get a "healthy" cup of bubble tea.
The soap set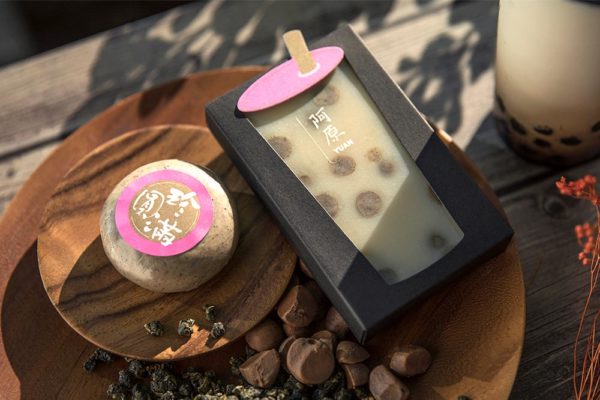 The gift set is called Zhen Yuan Man (珍圆满). According to the brand, the gift will convey your blessings for a precious (珍贵 in Mandarin) and wholesome (圆满) new year.
The oolong tea soap on the left resembles a giant pearl, while the pearl milk tea soap on the right looks like a cup of bubble tea. The cute packaging of the pearl milk tea soap includes a lid and straw to appear more like a real cup. The milk tea portion is made of a variety of natural flowers, including lavender and wild yellow sage, as well as bidens pilosa, a medicinal plant. Brown sugar is the additional secret ingredient that makes this soap feel more like your standard BBT. 
The "pearls" are made of oolong tea, a favourite flavour for many Singaporeans. Not only is it delicious to drink when in BBT form, here, it is formulated to alleviate skin problems such as eczema and psoriasis, and aids in tightening pores.
Yuan Skincare's soaps are handmade using a combination of natural herbs and spring water from Taiwan's Yang Ming Shan national park. Unlike waiting 5 minutes for your BBT order to be prepared, each soap bar is crafted via an 18 step-process before being condensed at room temperature for 60 days to ensure the herbs and their properties are fully infused. With no preservatives, artificial colouring or fragrance added, this is the ultimate healthy BBT.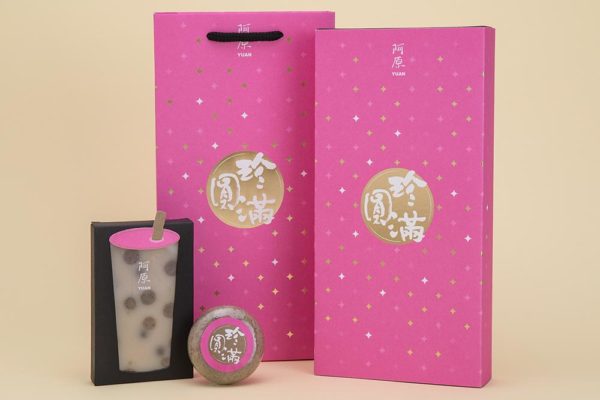 The soap set comes in a sweet-looking pink packaging that reminds us of spring. After all, Chinese New Year is commonly associated with the beginning of spring that represents family unity.
This Bubble Tea Soap Gift Set Will Amaze Your Relatives During CNY
Pamper your loved ones this year with a healthy and nourishing cup of bubble tea for their skin. The Pearl Milk Tea Soap will be available on Yuan Skincare's website from 25 January 2021, at $38 per set.
All images courtesy of Yuan Skincare.
Also read:
ColourPop x Animal Crossing Collection Lets You Explore New Makeup Looks Like You Do Islands