Bugcat Capoo Mahjong Set
No matter what time of the year it is, mahjong remains a game that Singaporeans play all year round. To add onto the excitement of the gameplay, Taiwanese LINE FRIENDS character Bugcat Capoo has just released a mahjong set with adorable character tiles and chips. 
If you have the habit of using Capoo's unique facial expressions to express yourself while texting, now you can also use these tiles to flex your joy when you man tai zi mo.
The mahjong set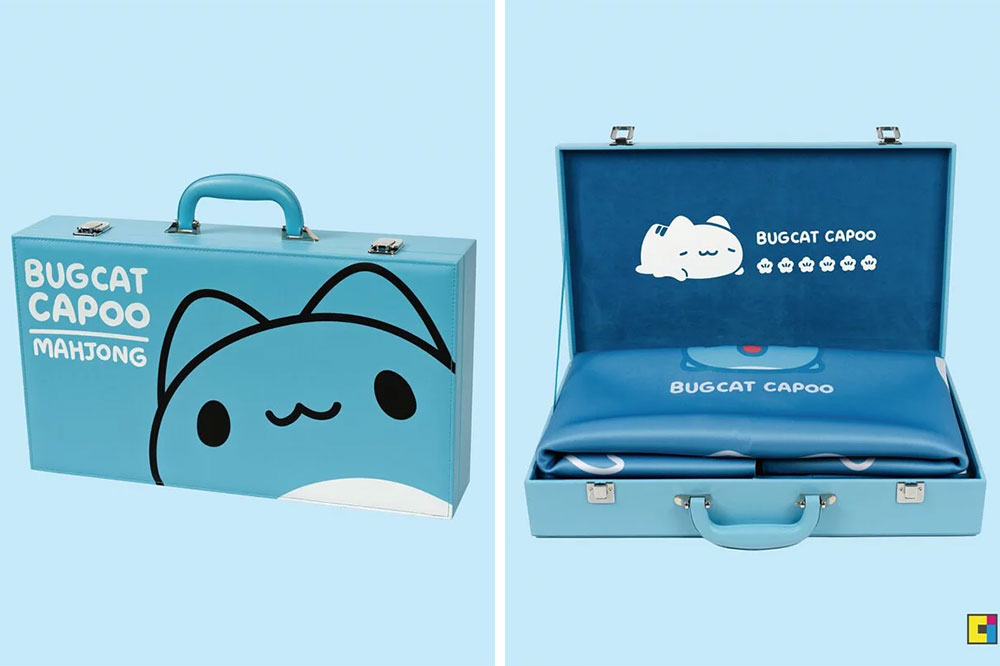 FYI, if you're wondering what exactly Bugcat Capoo's species is, it's literally a hybrid bug and cat, hence its name — and well, its cat ears and six legs are a dead giveaway too.
The mahjong set comes in an exclusive blue case featuring his cute face and pointy ears on the front. Upon opening the case, another motif of Capoo appears on the underside, nua–ing among the flowers.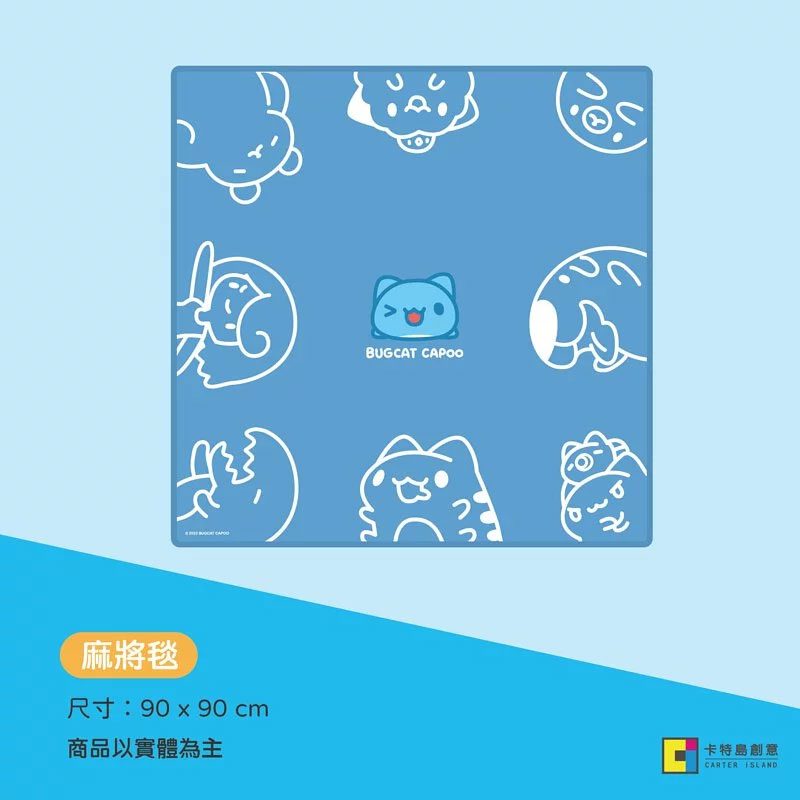 The set includes a mahjong mat that can be folded and kept neatly inside the case, decked in designs of Capoo and all his friends. 
The mat is 90cm by 90cm and fits perfectly on mahjong tables to ensure your tiles remain smooth while shuffling.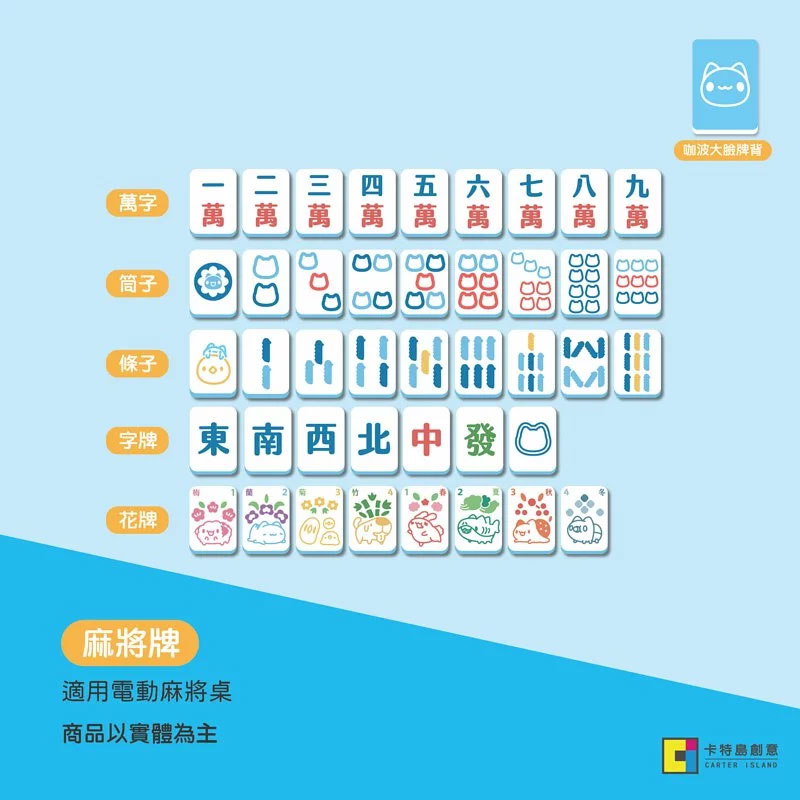 While most of the standard mahjong tiles such as the wan zi and suo zi remain the same, players can also find subtle motifs of Capoo too. Instead of dots, the tong zi tiles feature a silhouette of cats' heads instead. 
This similar design also takes over the bai ban tile. A small word of advice: don't mix them up during your gameplay or you just might lose your chance to pong.
Win big by collecting all the hua tiles, featuring more characters like Capoo's sister Mika and his best friend Tutu. Even if you don't manage to get that perfect ping hu, it's hard to stay upset when you draw these cute faces.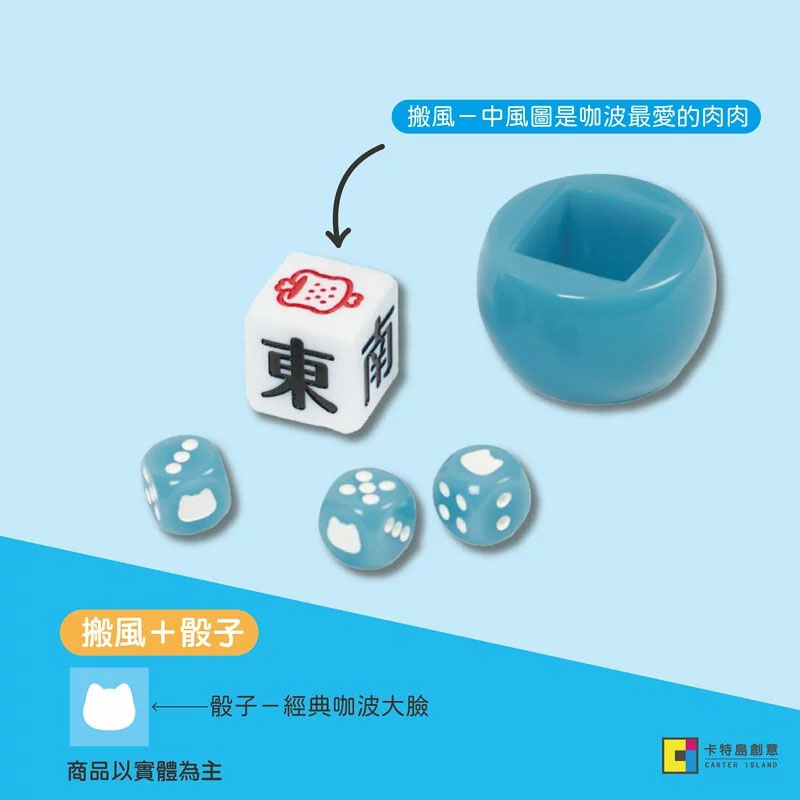 No mahjong game can commence without dice, and the three dice from this set come in Capoo's silhouette that replaces the number "one". A design of Capoo's favourite food, meat, is also etched onto one side of the wind tile.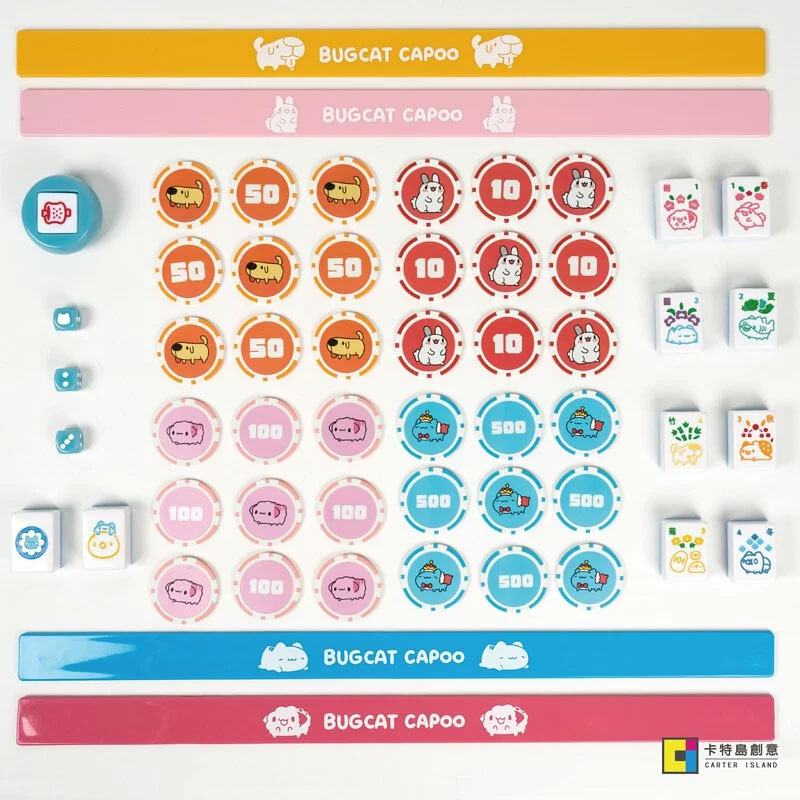 The full mahjong experience is complete with poker chips in Capoo, Mika, Tutu and Gou Gou designs. Of course, Capoo himself takes on the highest currency of 500, decked in a royal costume with a crown and cape. 
These character designs are also available as mahjong tile holders, serving to hold all your tiles in place.
This Adorable Bugcat Capoo Mahjong Set Will Perk Up Your Social Gambling Sessions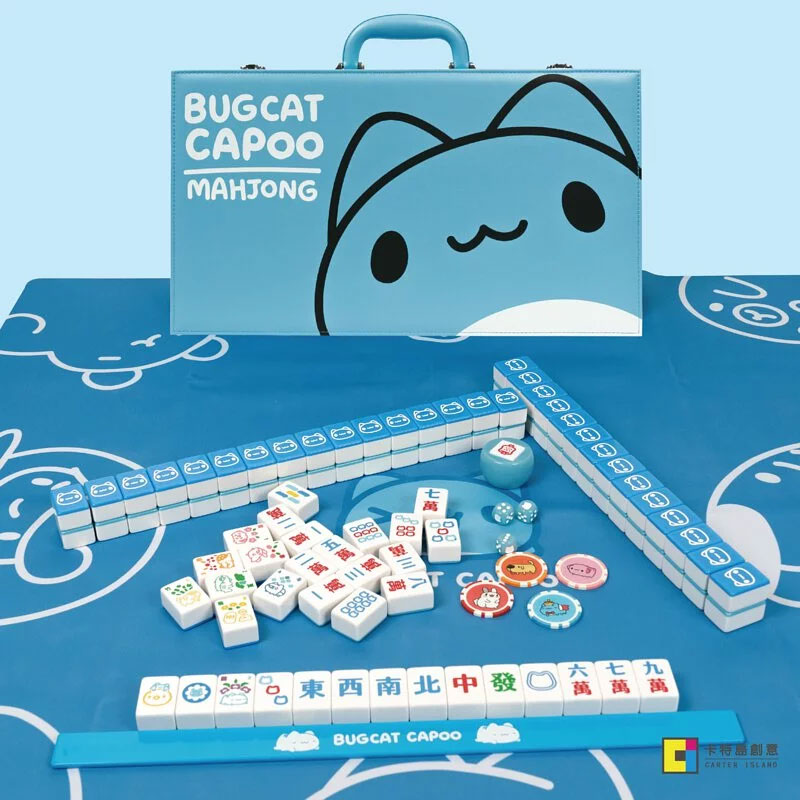 Despite Bugcat Capoo originating from Taiwan, many fans all over the world also enjoy using chat stickers with his funny expressions. The mahjong set is available at NT$5,288 (~SGD$238.93) on Carter Island's website, which unfortunately does not directly ship to Singapore. 
Since Taiwan has removed their mandatory Covid-19 quarantine measures for tourists, perhaps you can consider getting this set in your next holiday getaway there, or opt for freight forwarding services.  
If you're feeling a bit more atas, splurge on this Louis Vuitton hand-carved mahjong set instead. 
All images courtesy of Carter Island.
Also read:
These Mahjong Tile Luggage Come In Two Sizes To Let You Huat During Your Revenge Travel