Mahjong Tile Luggage
As travel becomes more of a norm again for Singaporeans, it's about time to invest in new luggage, especially if your old ones are already spoiling from lack of use. 
If you're looking for one that can bring you greater huat on your travels, Shopee has mahjong tile luggage in two sizes that is guaranteed to take your luck to new heights. So if you thought mahjong perfumes or underwear were already a hoot, check out this mahjong inspired luggage which may just become your new favourite "tile" of all. 
The design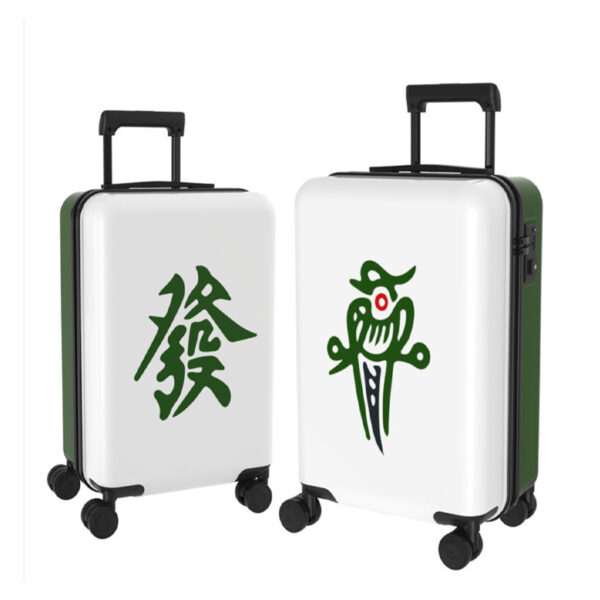 The luggage consists of two designs, one with the Chinese character Fa and the other with a bird design from the bamboo suit. They come in two different sizes, 20-inch and 24-inch, with dimensions of 53 x 33 x 23 cm and 65 x 43 x 25 cm respectively, to choose from.
With these sizes, you can use them for a short weekend trip to BKK or even a far flung destination like Europe.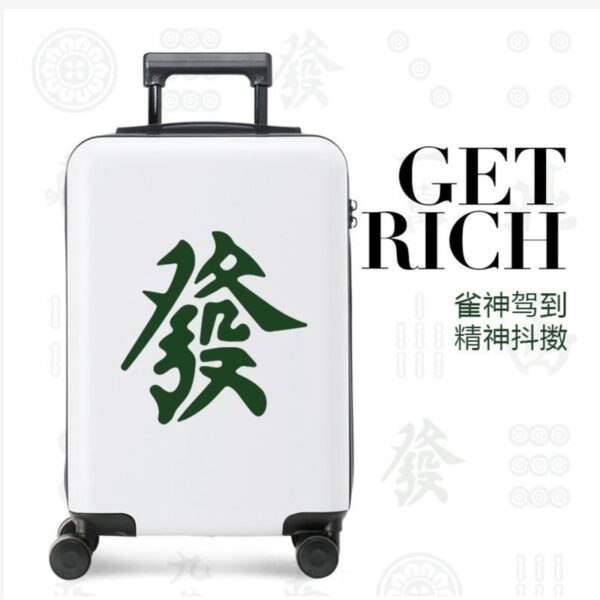 If you're trying to attract wealth overseas, you can choose to flex this fa (aka "wealth") design around – a part of the Chinese phrase "fa cai", which is commonly said during a game of mahjong.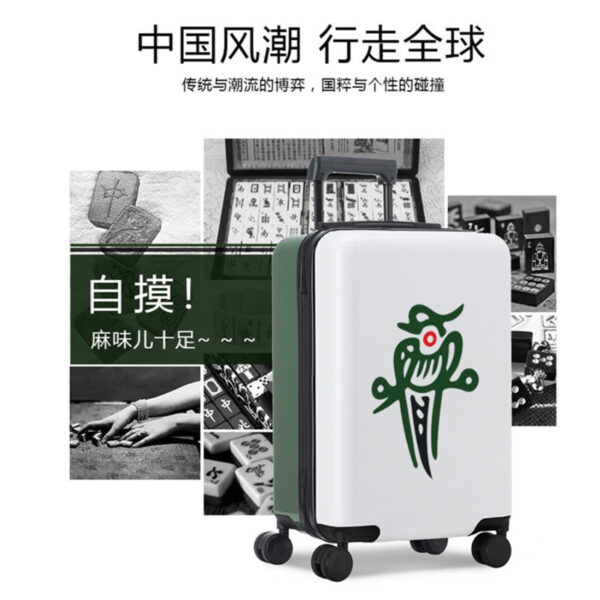 Another design includes the bird from the bamboo tiles in mahjong. Just like a bird taking flight, you can follow suit by bringing this with you on your travels. 
With the luggage following the traditional colours of green and white, you can always flex your love for the game no matter what country you're in.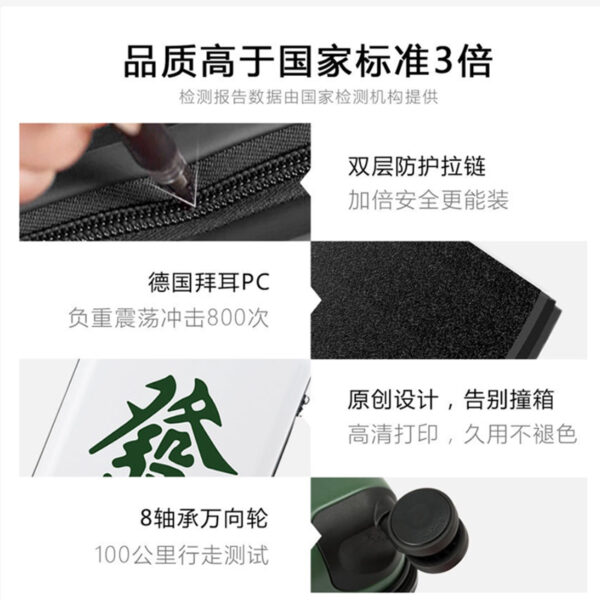 The luggage is not just designed for aesthetics – they are also easy to handle and are built to sustain. They are made out of leather and plastic, and come with a zipper and wheels. Rest assured that you will be strutting through those streets in convenience and style.
These Mahjong Tile Luggage Let You Bring The Game To New Heights 
For mahjong lovers or kakis, take these luggage to the skies with you to spread your love for the game. With this special design, you definitely will not miss it when it's gliding out of the luggage collection belt.
The pieces retails from $129 to $142, depending on the sizes. Unfortunately, the luggage is out of stock on Shopee at the moment, but fingers crossed they have a restock soon. 
All images courtesy of Shopee.
Also read: 
Louis Vuitton Now Has A Hand-Carved Vanity Mahjong Set For Atas Rounds Of "Pong" & "Zi Mo"