Adult Card Games
Phase 2 of life after the Circuit Breaker is well upon us. We've been crawling out of our nests to reunite with our friends at real-life house parties, which means out come the usual board and card games. But there's only so many times you can play them before they start to get boring.
It's time to spice up your drinking sessions with these 8 adult card games. Best of all, you can find them on Shopee, starting from $4.30. These games are strictly 18+, so make sure to keep the kids away when you play them with your friends!
1. Drawing Without Dignity
Draw Something turns NSFW with Drawing Without Dignity. The rules of the game are similar. The appointed artist draws a clue for their team to guess. The only difference? The clues are wildly inappropriate, ranging from something as innocent as "back fat" to something naughty like "sex in the backseat".
Price: $15.60 (U.P. $20.60)
Where to buy: Shopee
Website | Facebook | Instagram
2. These Cards Will Get You Drunk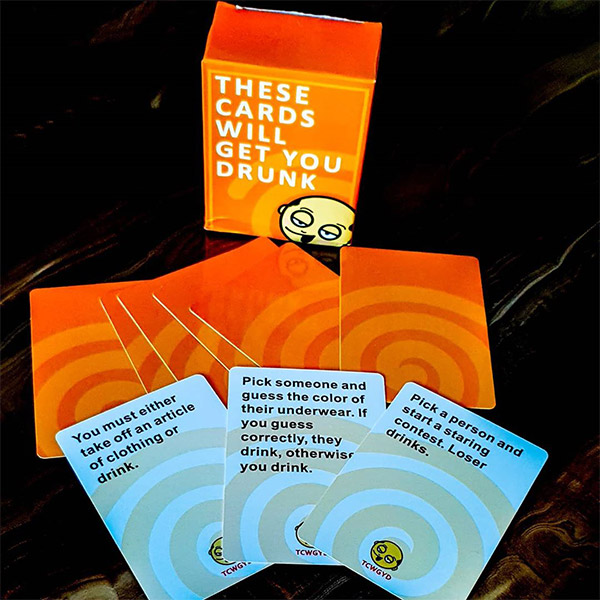 Source
Yep, you read that right. These Cards Will Get You Drunk. Every single card is out to get you to drink till you're dopey, with each one pegged with a potentially embarrassing challenge to catch you off-guard. We recommend having either very thick skin or a high alcohol tolerance before trying your hand at this game.
Price: $4.30 (U.P. $8.93)
Where to buy: Shopee
Website | Facebook | Instagram
3. Bad People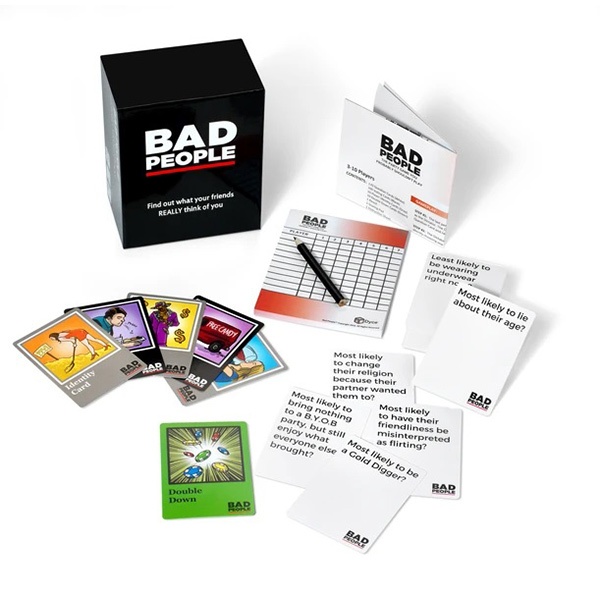 Source
Be prepared to burn bridges with Bad People. The voting game will have you and your friends answering some truly uncomfortable questions about each other through votes. Think: "Who's most likely to masturbate in the bathroom at work?" It's defo not a game for the faint of heart.
Price: $14.50 (U.P. $31.86)
Where to buy: Shopee
Website | Facebook | Instagram
4. Quick and Dirty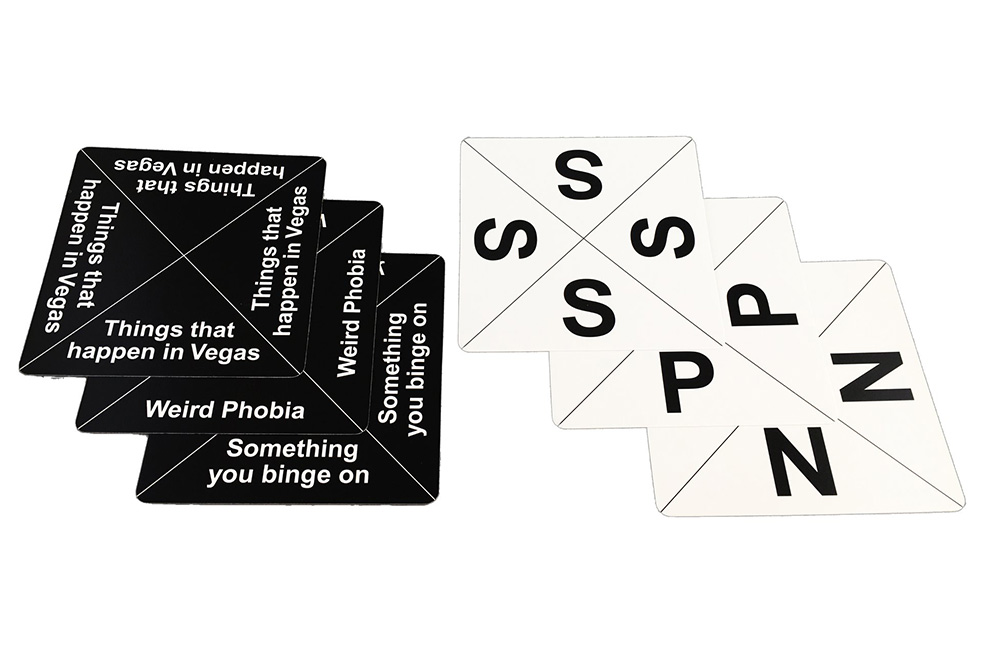 Source
It sounds like the name of a bad porno flick, but Quick and Dirty is anything but. This fast-paced drinking/forfeit game will turn up the adrenaline levels as you yell out your answer to a question card. These question cards sport naughty cues like "Something you lick" and "Great place for sex", so expect to throw out equally naughty answers!
Price: From $5.54 (U.P. $10.46)
Where to buy: Shopee
Website | Facebook | Instagram
Also read:
These Asian Drinking Games By Two Sisters Prove You Can Still Have Fun By Staying At Home
5. Awkward Turtle
Source
Awkward Turtle will make you feel well, awkward. This Taboo-style game plays much like the original. One person has to try getting the rest to guess a chosen word without saying the forbidden words. Awkward Turtle brings in the awks with its colourful array of cringey, nasty words like "moist", "smegma", and "phlegm". Good luck figuring out how to get your friends to guess them.
Price: $5.72 (U.P. $11)
Where to buy: Shopee
6. That's What She Said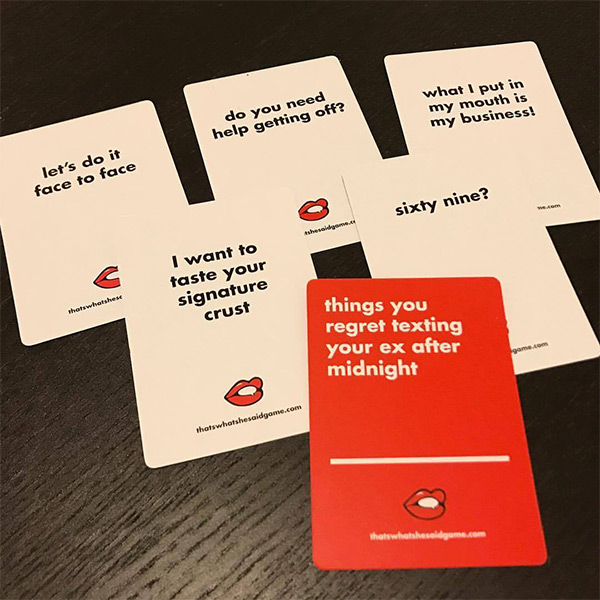 Source
"Ooooohhhh, That's What She Said~!" is a spiel you and your friends will repeat a lot when you're playing this risqué game of innuendos. If you've played Cards Against Humanity before, you'll find this game familiar. At every turn, a red fill-in-the-blank card is drawn and all players respond with white answer cards.
That's What She Said makes things extra naughty with its collection of explicit innuendos like "This kitty's got claws" and "It's a weird shape but I like it". If you're turned off by these or just don't get innuendos, this is not the game for you.
Price: $22.10 (U.P. $41.70)
Where to buy: Shopee
Website | Facebook | Instagram
7. Hot Seat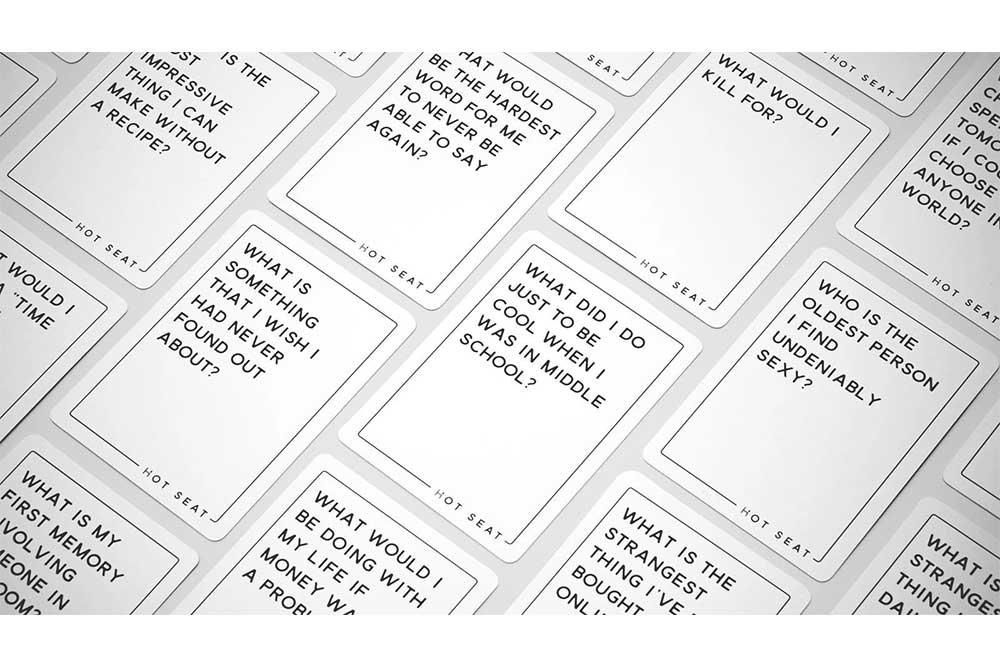 Source
Dixit takes a dirty turn with Hot Seat, which promises to make you reveal your secrets while also finding out what your friends think of you. If you're in the hot seat, you'll read off a question about yourself that both you and your friends respond to.
The question cards can get a bit too personal, like "What instantly makes me horny?" and "What would a video of my last sexual encounter be called?", so consider yourself warned. You'll then read out all the answers (aka what your friends think of you) and the rest have to guess which one is your answer. Fun stuff.
Price: $18.72 (U.P. $39)
Where to buy: Shopee
Website | Facebook | Instagram
8. Disturbed Friends
Source
Disturbed Friends gives you the opportunity to explore the depths of your friends' deranged minds, and also let them discover how disturbed you are. You start by drawing a question card that contains questionable scenarios with equally questionable responses.
Your friends then have to vote on which response they think you'll choose. When you're ready, you'll reveal your choice to give your friends a glimpse into your dark, dark heart.
Price: $13.90
Where to buy: Shopee
Website | Facebook | Instagram
These 8 Adult Card Games Will Spice Up Any House Party
Nothing screams "fun" quite like making you and your friends uncomfortable. These card games we've found will do just the trick. Order some booze from one of the alcohol delivery services available in Singapore and you're all set. Just remember to take everything with a pinch of salt: ultimately, these games are meant to be played in the name of good fun.
Also read:
13 Affordable Alcohol Delivery Services In Singapore With Cocktails From $5 For A Girls' Night In Past 10.30PM