Asian Drinking Games
You've seen relatable Asian memes on the internet. This time, a pair of sisters takes things up a notch to turn relatable Asian things into drinking games.
The two sisters, Ellen and Faith, go head to head in a series of 13 games in their YouTube video. Spice things up by downing booze as a forfeit, or simply gulp down Milo if you're not into getting drunk. Here are some uniquely Asian games they've played that you can easily play at home too.
1. Pick up (chop)sticks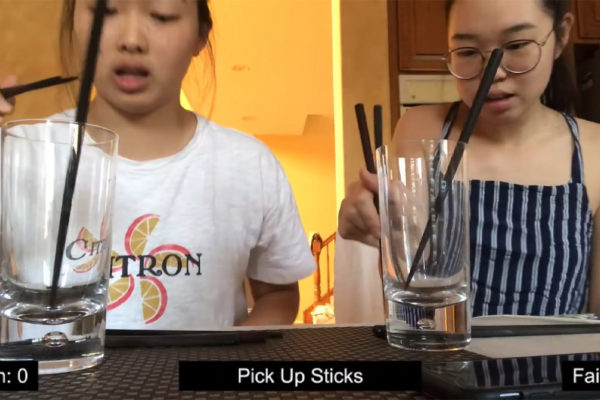 Grab that mighty collection of chopsticks lying in your kitchen drawer and test your chopsticks skills. 
Using a pair of chopsticks, pick up 6 chopsticks, dunk them into a cup and see who finishes first. The loser can down a shot using that same cup.
2. Guess the bags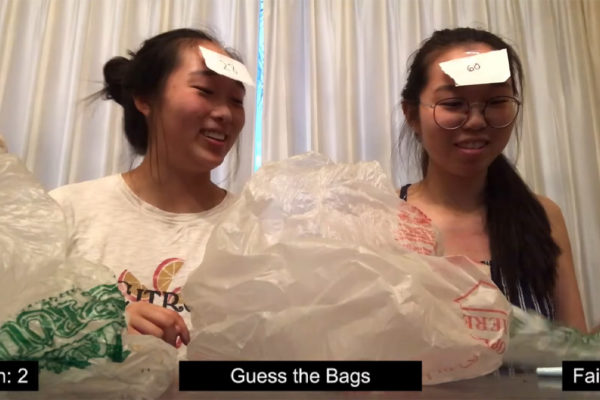 Your parents probably own a bunch of plastic bags "saved up" for future rubbish bin needs. Grab the stash and guess how many plastic bags there are before counting them. Closest guess wins.
3. Pong golf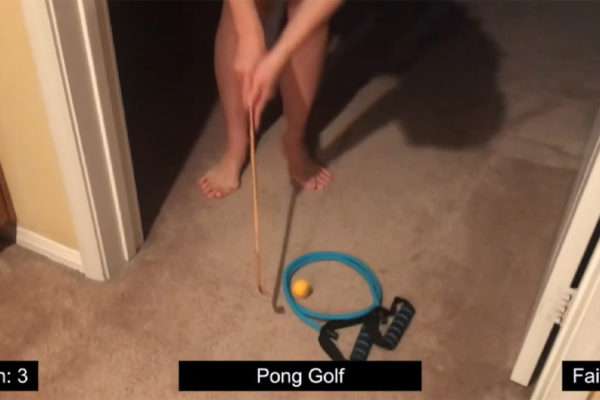 At-home golfing gets better than any Wii or console version with this makeshift golf course. 
Grab a back scratcher as your golf club, a ping pong ball for your golf ball, and hit the ball from a set point to your end goal. For a fair game, mark the start and end points. Player with the least number of hits wins.
If you don't have a ping pong ball at home, grab a stress ball or a tangerine instead. Just make sure you don't destroy the fruit and contribute to food waste.
Also read:
Hello Kitty x Young Master Beer Is Made Of Sugar, Spice & Everything Nice
4. Mahjong stack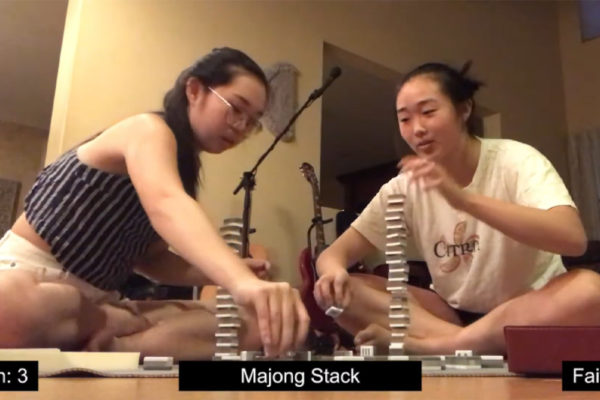 While Mahjong tiles are a tad too small for Jenga, there's no stopping you from having a bit of fun with it. All you have to do for a fast and furious game is to set a time limit of about 15 seconds and stack as many Mahjong tiles up as possible. Tallest Mahjong tower wins.
5. "My indoor slipper collection"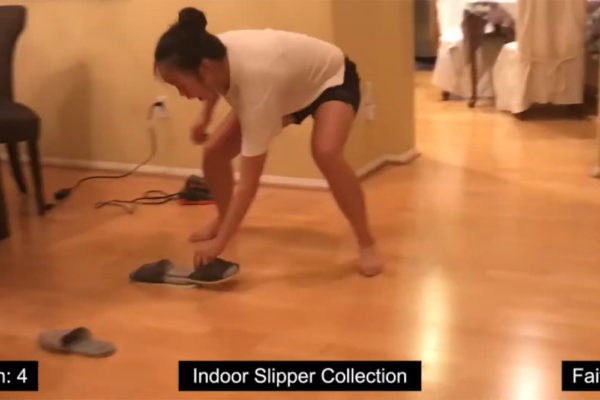 Oh, the classic Asian thing: taking off your shoes at home. More likely than not, your house has a collection of indoor slippers, be it from Daiso, MUJI or the hotel your family visited during your last vacation.
Grab several pairs of the indoor slippers and spread them out. Player tucks each pair of slippers together, and then lays the pairs out in a straight line. Fastest player wins.
Asian Drinking Games For Your At-Home Entertainment
If you're on TikTok all day and can relate to the "I'm bored in the house and I'm in the house bored" tune on a spiritual level, try out these Asian drinking games for some fun at home.
Also read:
12 Easy TikTok Makeup Tutorials You Can Practise To Pass Time At Home
All images: Source