Casetify x Disney Princess
When it comes to phone cases, Casetify is a popular brand known for their high quality and unique designs. Earlier this year, Casetify launched a Disney Princess collection featuring iconic princesses such as Cinderella, Ariel and Mulan. 
While many fans were disappointed that it sold out so quickly, Casetify has decided to bring the collection back again. Known as their "most sought-after collection", Disney Chapter 2 is here to celebrate our childhood princesses with newly refreshed designs.
Phone cases
Floral and mirror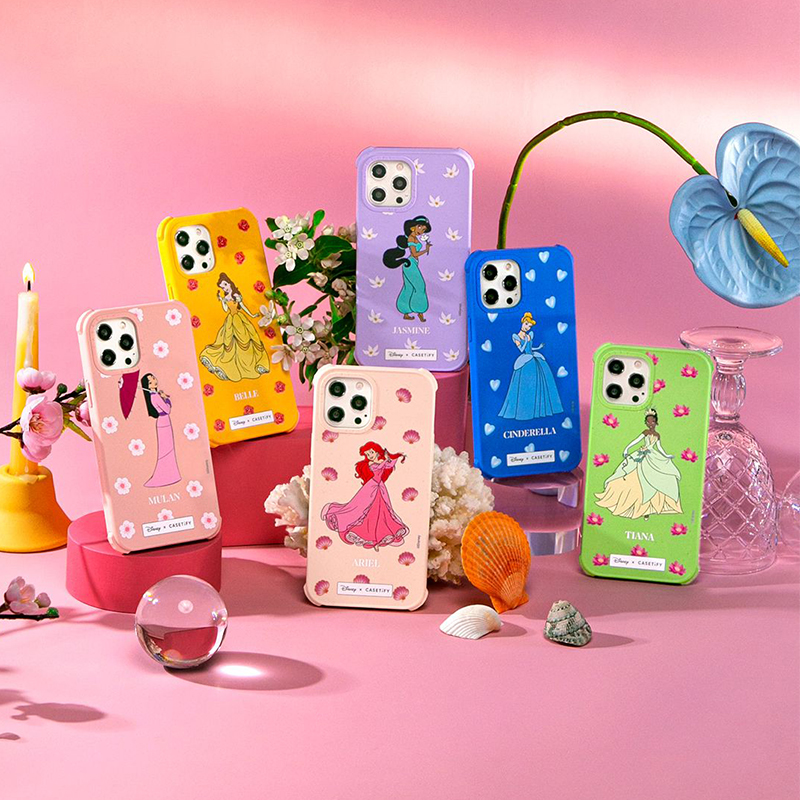 Disney princesses played an impactful role in our childhood, and this collection is every fan's dream come true. It features 6 princesses, each with their own set of motifs from their respective shows. 
The Mulan, Belle, Jasmine and Tiana Ultra Compostable Cases can be found surrounded by flowers related to them. Meanwhile, Ariel is seen in her human form dancing around seashells and Cinderella with blue hearts.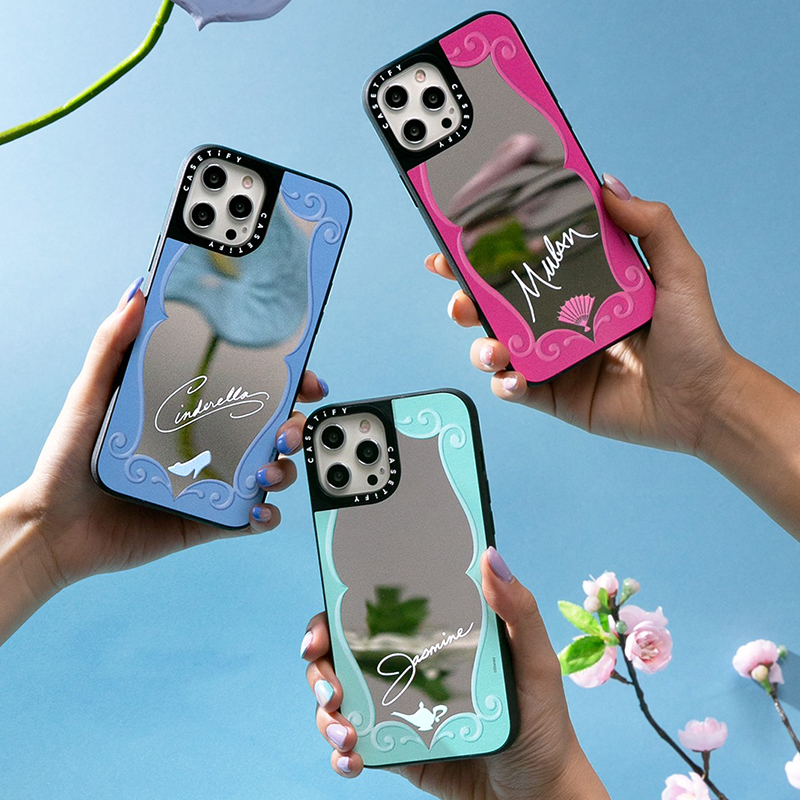 Each princess set also includes a mirror design in colours of their dresses, such as blue for Cinderella and teal for Jasmine. With this convenient feature, it's time to say goodbye to using your front camera to touch up your makeup while on the go.
Princess sets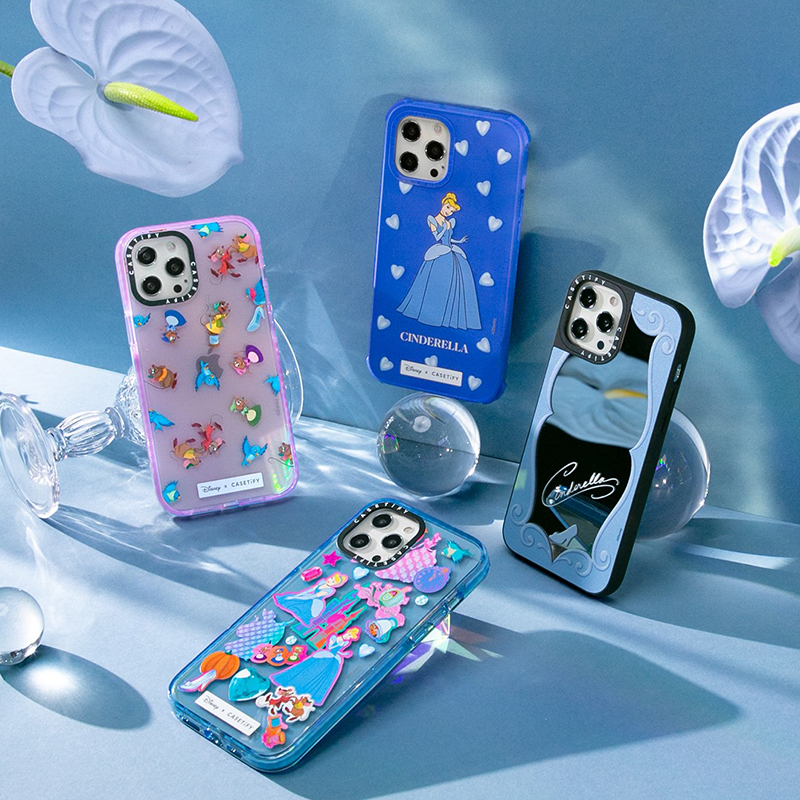 Apart from the Ultra Compostable and mirror cases, each princess set comes with 2 Stickermania designs featuring loveable side characters. For Cinderella, who speaks to her helpful animal friends, the cases pay tribute to these adorable mice and birds.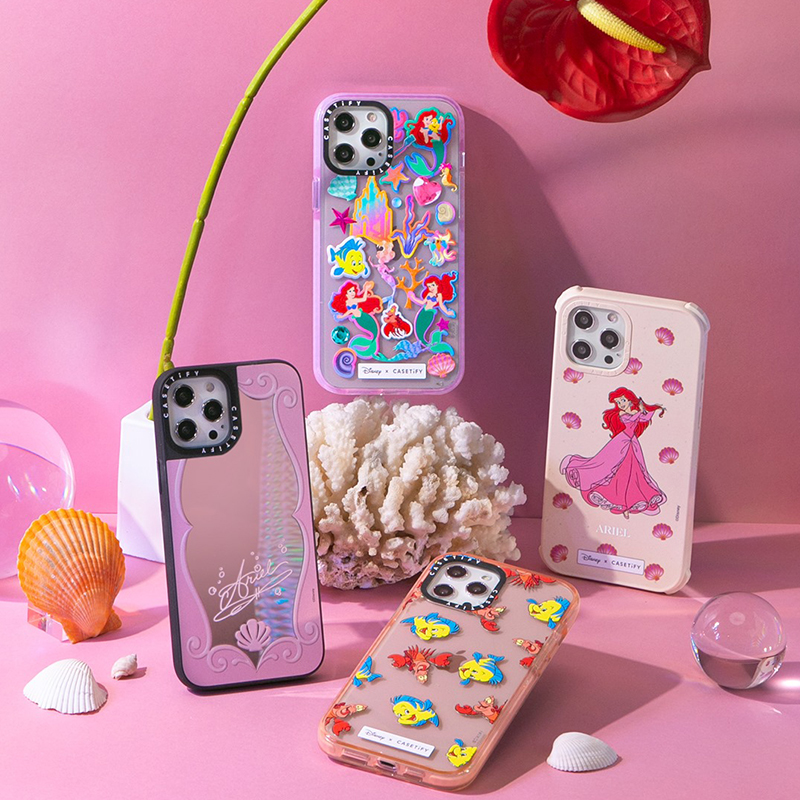 Ariel's loyal friends Flounder and Sebastian also make an appearance in this series, alongside motifs of sea corals that remind us of the underwater princesses' home.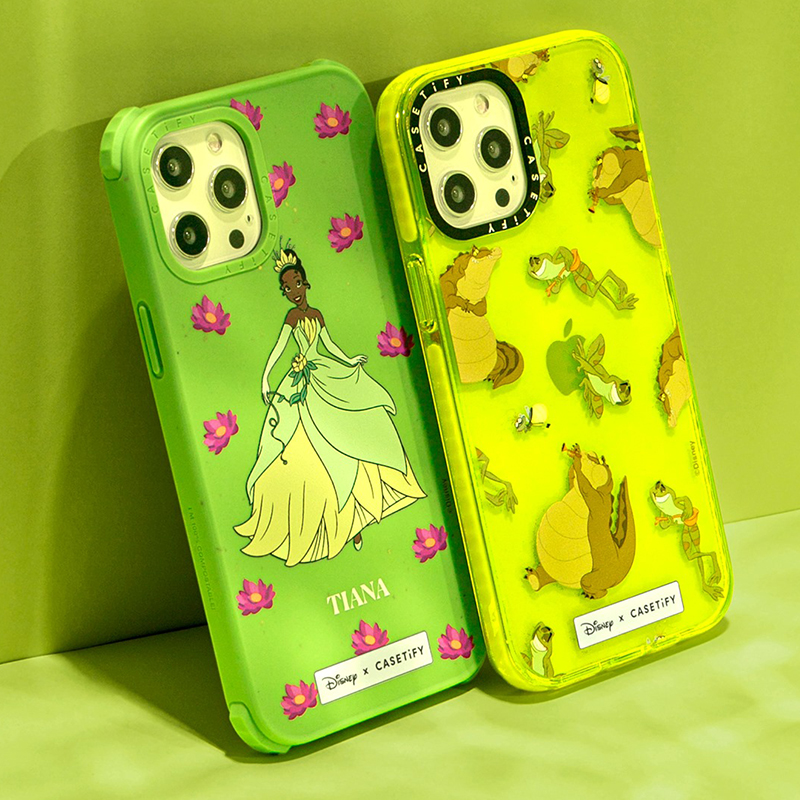 Taking on distinctive green hues, The Princess and the Frog is a classic tale that can't be missed. The Stickermania design features Louis the alligator with his little trumpet, together with Tiana and Prince Naveen's frog forms.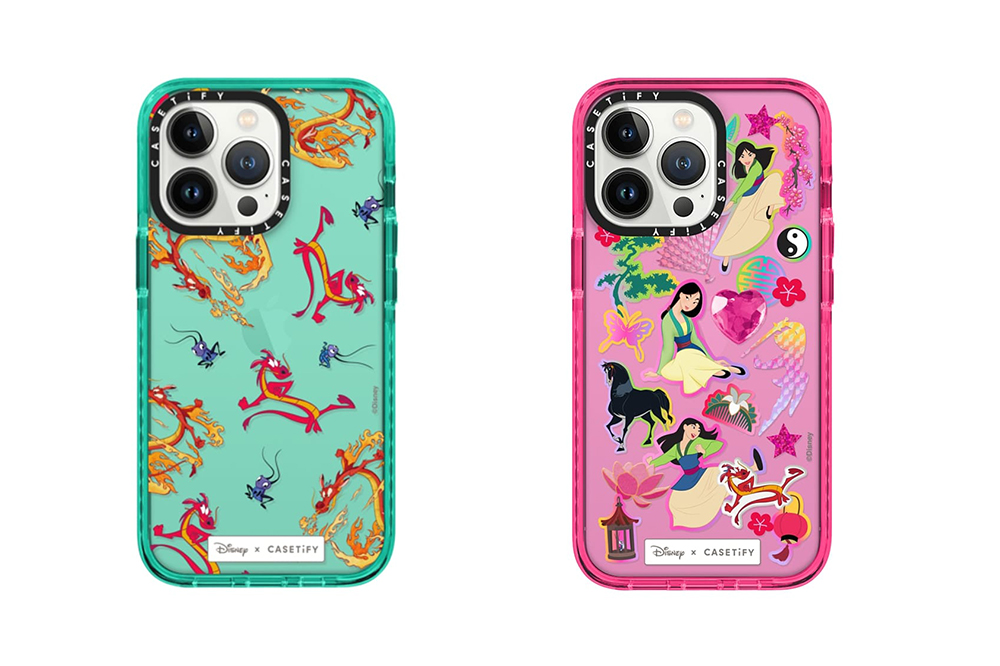 Sassy and adventurous, Mushu and Cri-Kee are a hilarious pair who supported Mulan throughout her journey. 
Besides the Mushu and Cri-Kee case in green, there's also a pink Stickermania phone case with Mulan in action — showing us how she would get down to business to defeat the Huns.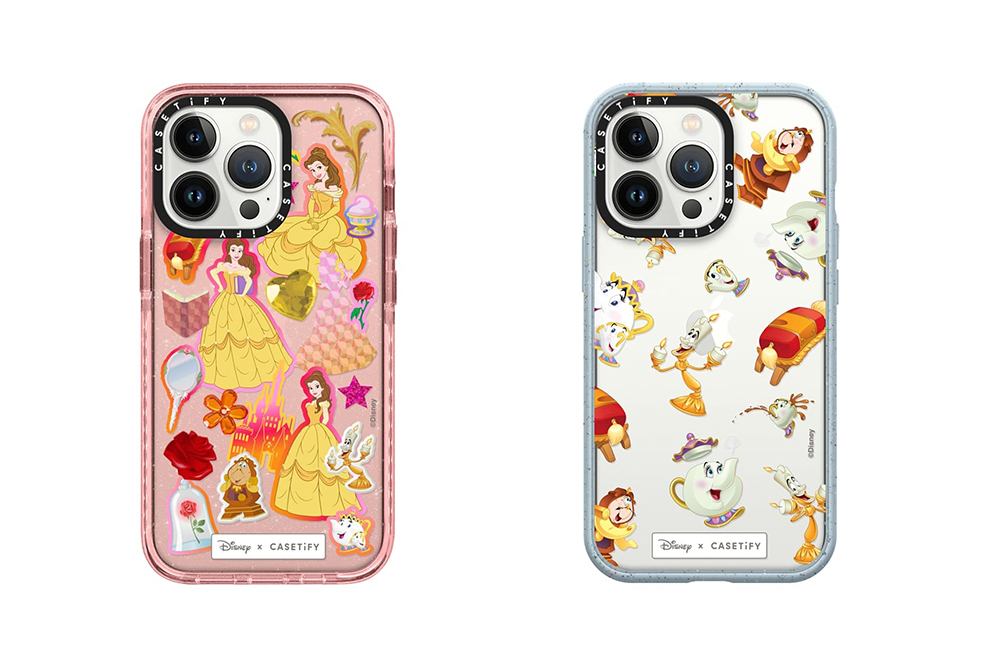 If your furniture starts talking to you one day, chances are you're living with a beast. Not that it's anything new for Belle, who got through her castle days with Mrs Potts, Chip, Lumière and Cogsworth. 
The Stickermania (left) and Impact (right) cases remind us to not judge others based on their appearances. These are the perfect representation of Belle's kind nature.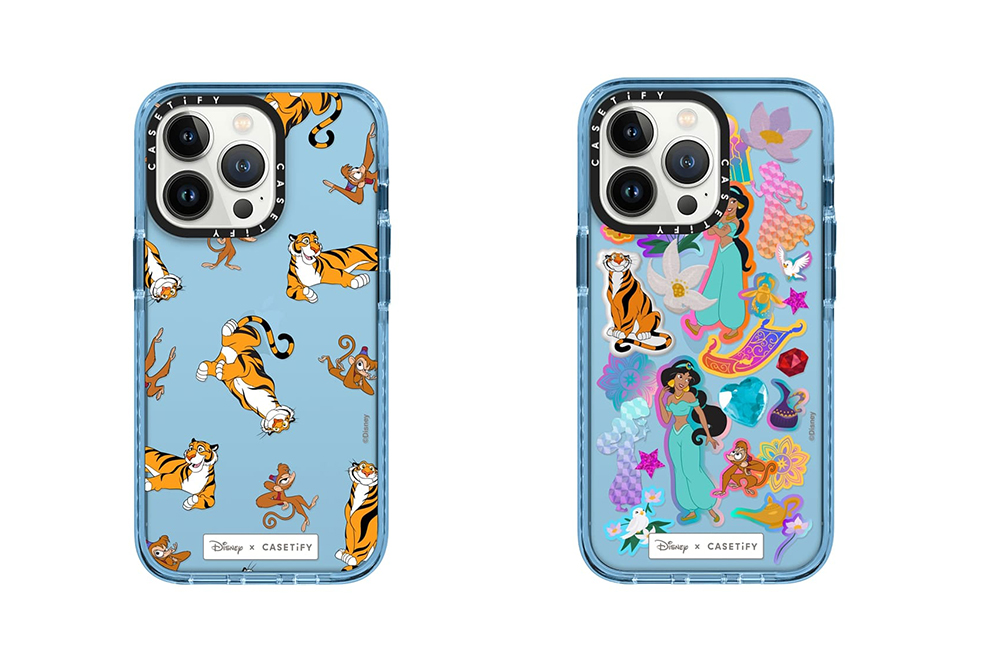 Last but certainly not least, Jasmine's loyal tiger Rajah and Aladdin's cheeky companion Abu are incorporated into the Jasmine phone cases. Go on a magical carpet ride with these shining, shimmering and splendid patterns to whisk you away from reality.
Additional accessories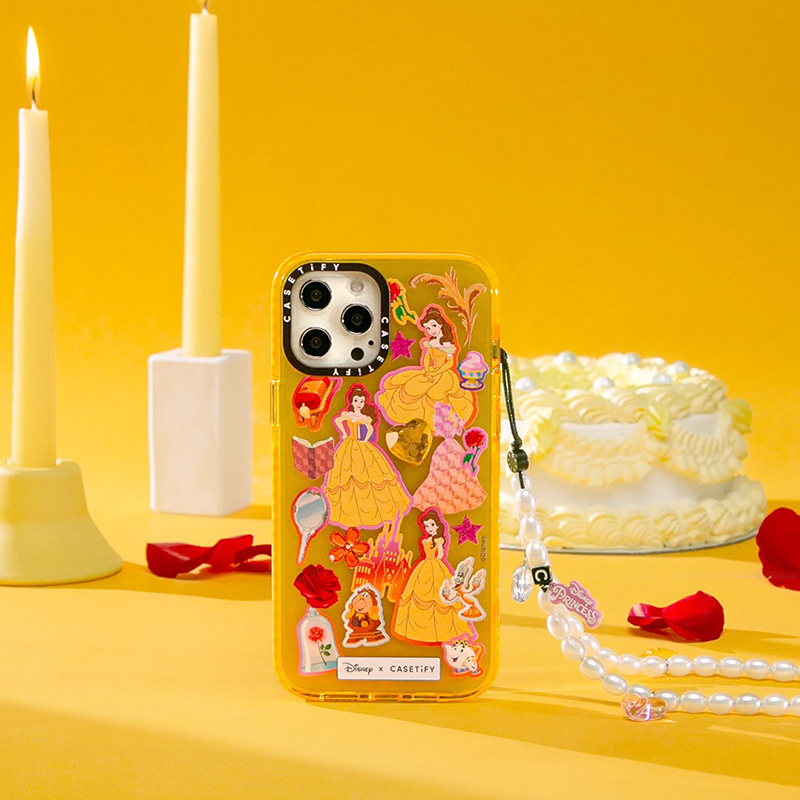 Add this Y2K-inspired bead charm to your phone case so you can safely sling your phone on your wrist. It comes with transparent beaded hearts that add a cute finishing touch to any phone case design.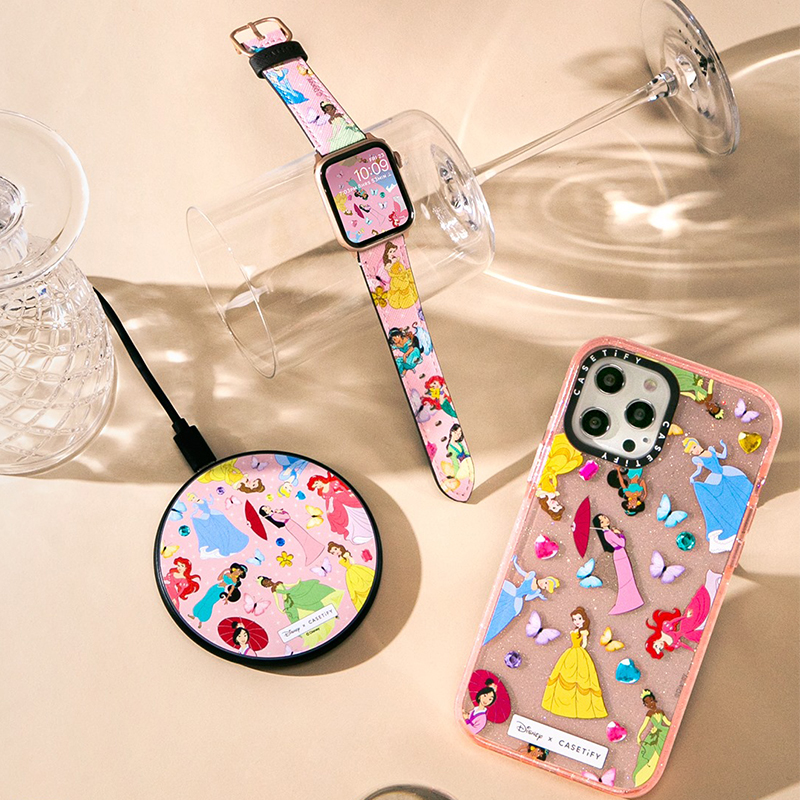 If you love every princess equally, more designs of all of them together can be found on the Apple Watch bands, wireless charging pads and phone cases. 
These designs are also available in a variety of colours, including for iPad Air and Macbook Air cases.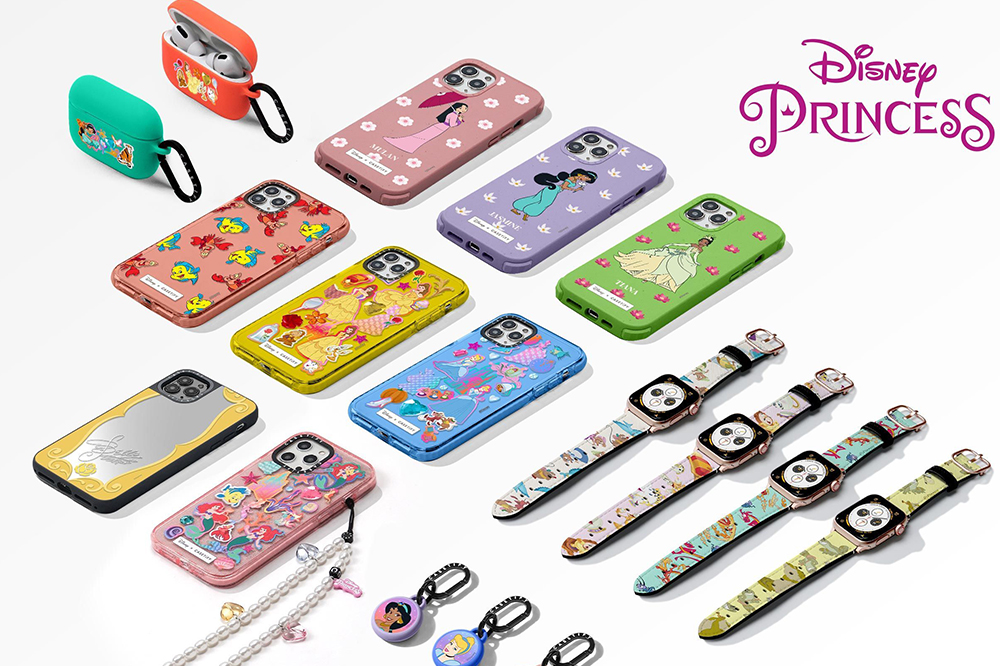 If you can't get enough of Disney magic, the collection extends to these AirPods and AirTag holders in each princess design.
The Casetify x Disney Princess Collection Has Nostalgic Accessories That Remind Us Of Our Childhood
All of the items in the Casetify x Disney Princess Chapter 2 collection range from $35 to $72 USD (~SGD$47 to $97) and can be purchased on Casetify's online website. Disney fans should cop them ASAP before they sell out again. 
If you're looking for more Disney merch in Singapore, check out 7-Eleven's upcoming Disney collection with glass containers and homeware accessories. 
All images courtesy of Casetify.
Also read:
7-Eleven SG's Disney Collection Has Glass Containers & Accessories To Add Magic To Your Home