7-Eleven Disney Collection
While we've been enviously witnessing 7-Eleven Taiwan's adorable collections of Disney electronics and even Disney homeware from afar, it turns out there's no need to feel jealous. 
From 27 October 2021 onwards, 7-Eleven Singapore is launching a set of limited-edition glass containers with OG Disney characters and princesses. Additionally, household accessories like towels, tote bags and even scrunchies can be purchased in this new collection.
Glass containers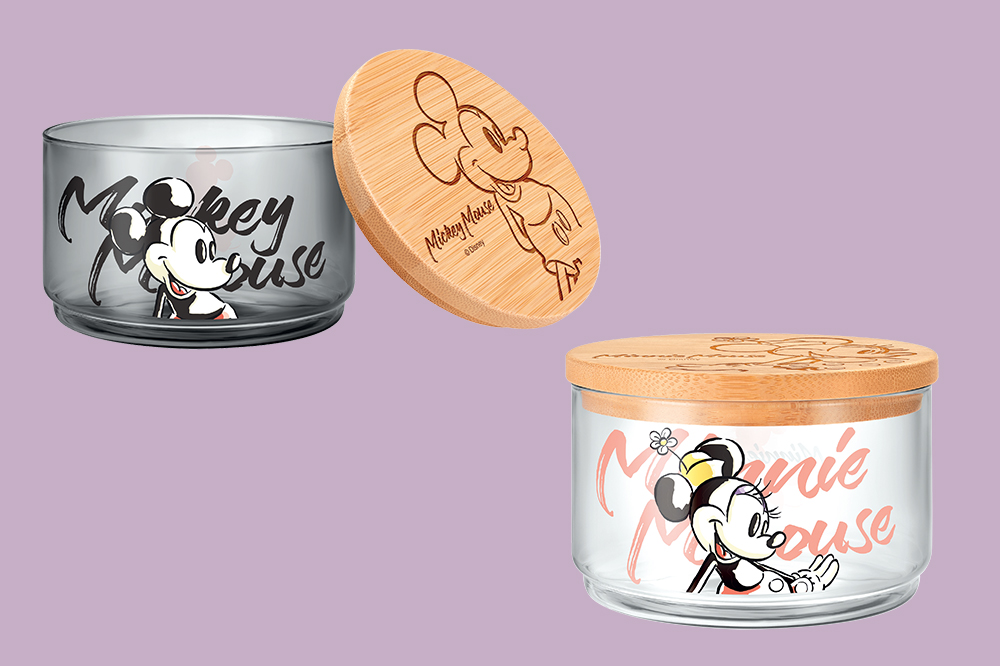 It's not a Disney collection if our favourite Disney couple doesn't make an appearance. These Mickey and Minnie glass containers come in minimalist colours of grey and white respectively, made of high-quality food-grade glass with natural bamboo lids.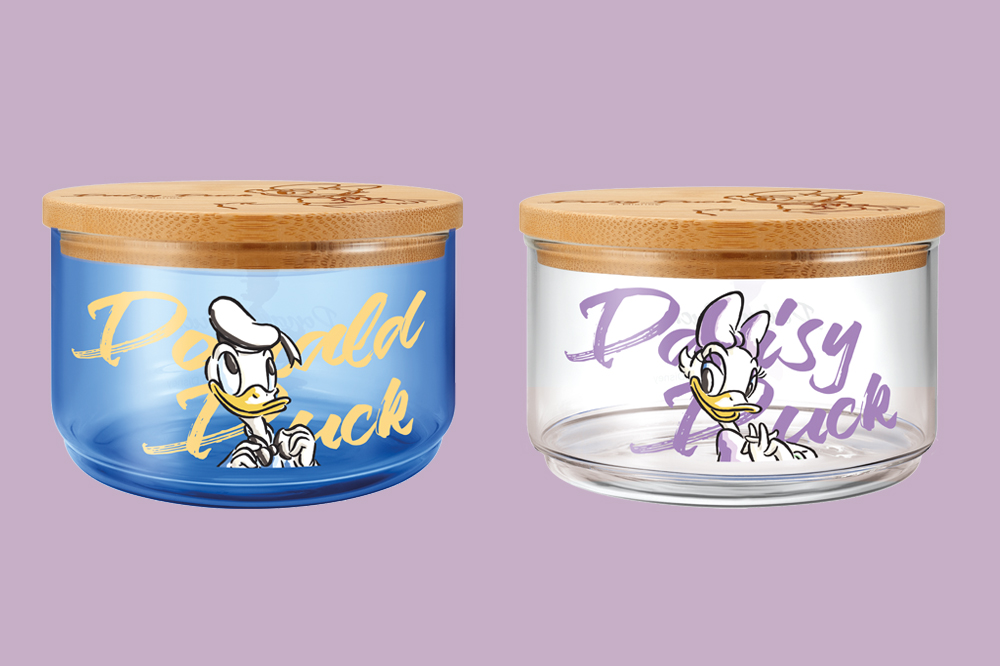 More OG characters such as Donald and Daisy are also included, with the Donald design in a chio blue watercolour shade. The round containers are perfect for storing your midnight snacks or used as table decor to store your stationery.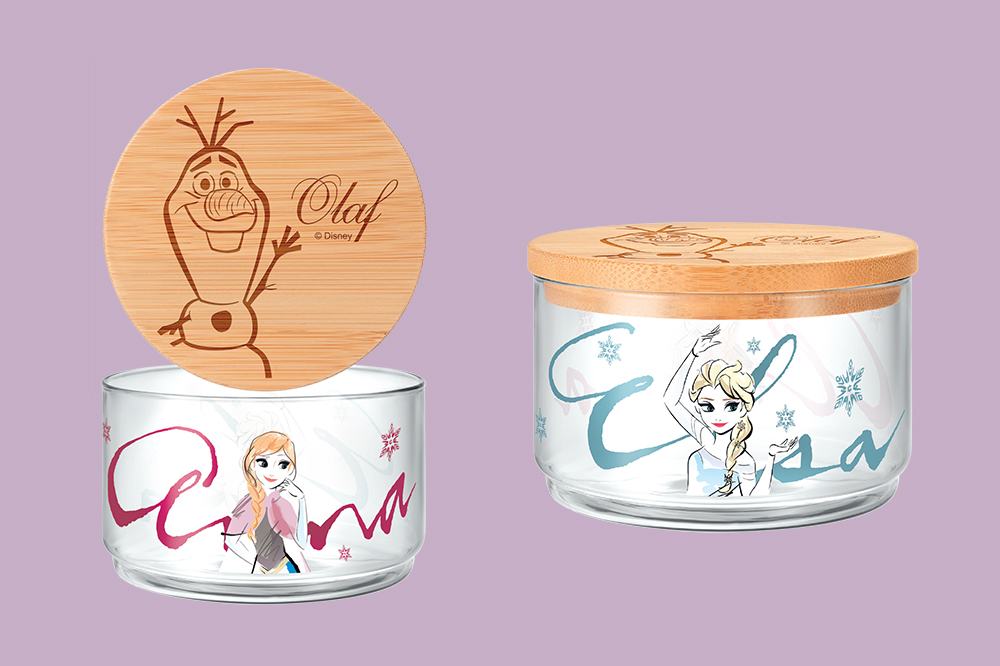 It's hard to believe that the first Frozen movie was released 8 years ago — especially since the lyrics of "Let It Go" still remain fresh in our minds. These designs remind us of the strong bond between the sisters who showed us that we don't need a prince to find true love. 
Both containers are topped with an Olaf lid waving at us, and can store up to 380ml of food.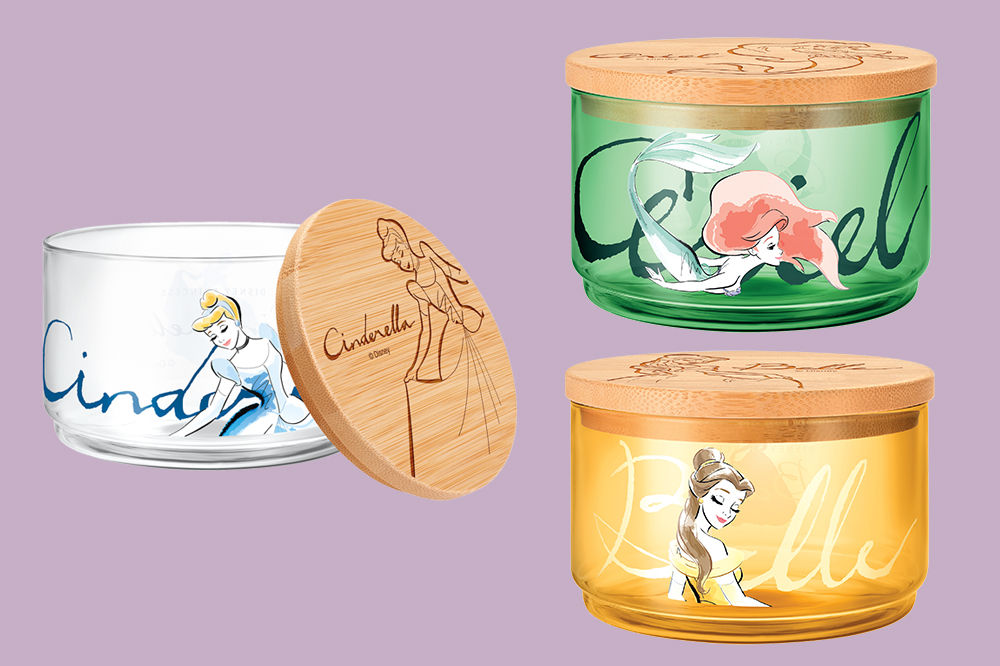 While Anna and Elsa are the newer princesses of this generation, nothing beats the original princess trio of Cinderella, Ariel and Belle to evoke some old school nostalgia. The containers showcase alluring shades that match their outfits from their respective shows.
All of the containers are 6cm high and 10cm deep, and are also microwave-safe without their bamboo lids.
Redemption mechanics
These Disney glass containers can only be redeemed through 7-Eleven's Shop and Earn stamps programme. For every $5 spent in 7-Eleven stores, customers will be entitled to 1 stamp. 
To redeem a randomly packed glass container, collect 22 stamps or just 5 stamps and top-up $8.90 in cash. These stamps can be earned between 27 October to 21 December 2021, while the containers can be redeemed until 28 December 2021 or while stocks last.
Redemption is available at all 7-Eleven stores islandwide, so make sure to cop your favourite characters ASAP. To get a headstart, check out 7-Eleven's online website to locate your nearest 7-Eleven store.
Household items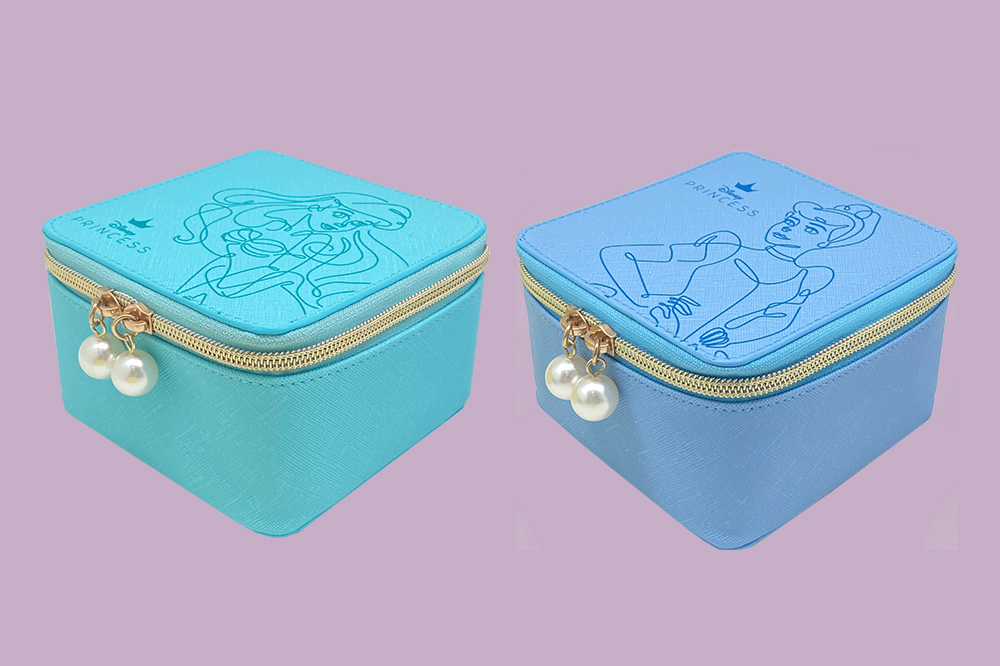 But hold on, that's not all there is to this collection. On top of the glass containers, 7-Eleven will also be releasing Disney-inspired household accessories available for purchase in late November. 
Disney fans will be treated to princess-themed storage boxes in 4 designs of Ariel, Cinderella, Belle and Rapunzel at $12 each. These soft cases with pearl-shaped zippers are a convenient way to store your makeup items to prevent dust.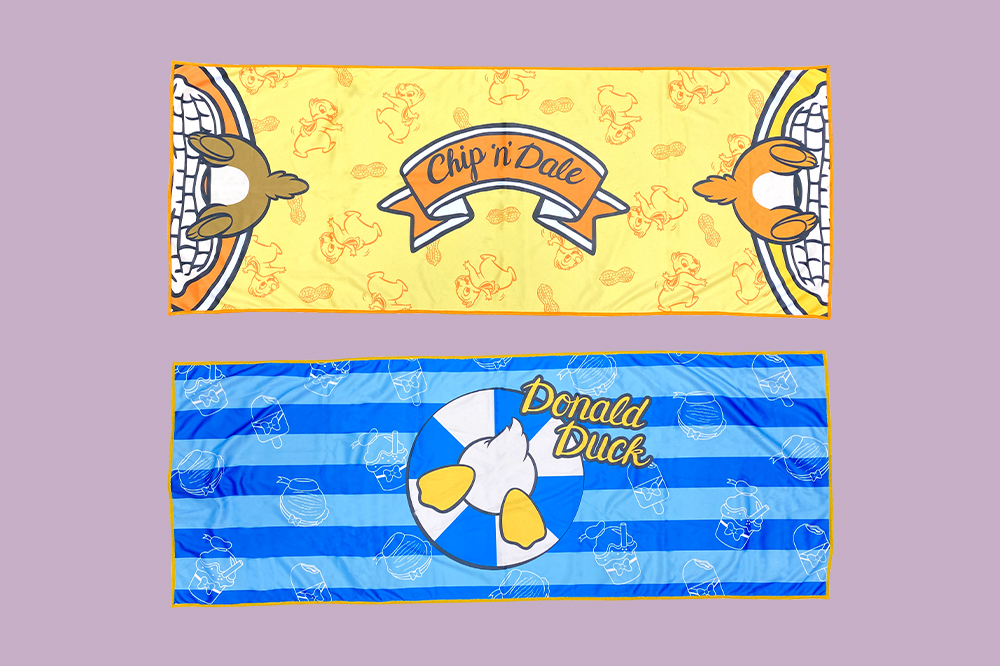 Though we're staying home and staying safe during this period, it's still important to maintain an active lifestyle. Take these Chip "n" Dale or Donald Duck sport towels with you on your home workout session — each featuring the characters' cute butts. 
The towels are retailing at $12 each.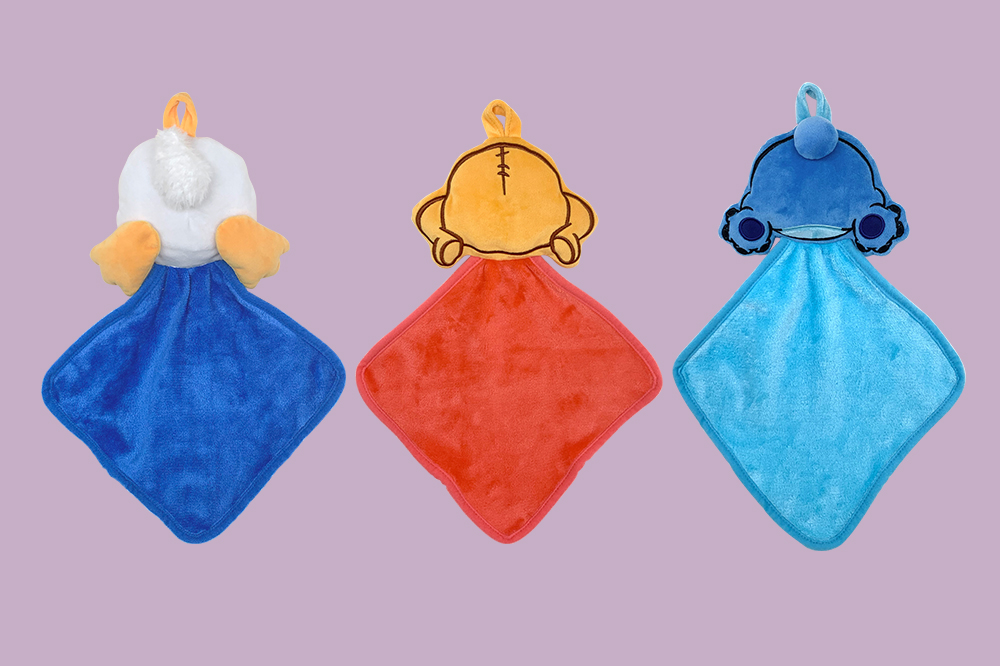 Washing your hands is a crucial habit to take, especially when you're inviting your friends over to your house. Wipe your wet hands on these hand towels in designs of Donald, Winnie the Pooh and Stitch's butts. Each hand towel is retailing at $10 each.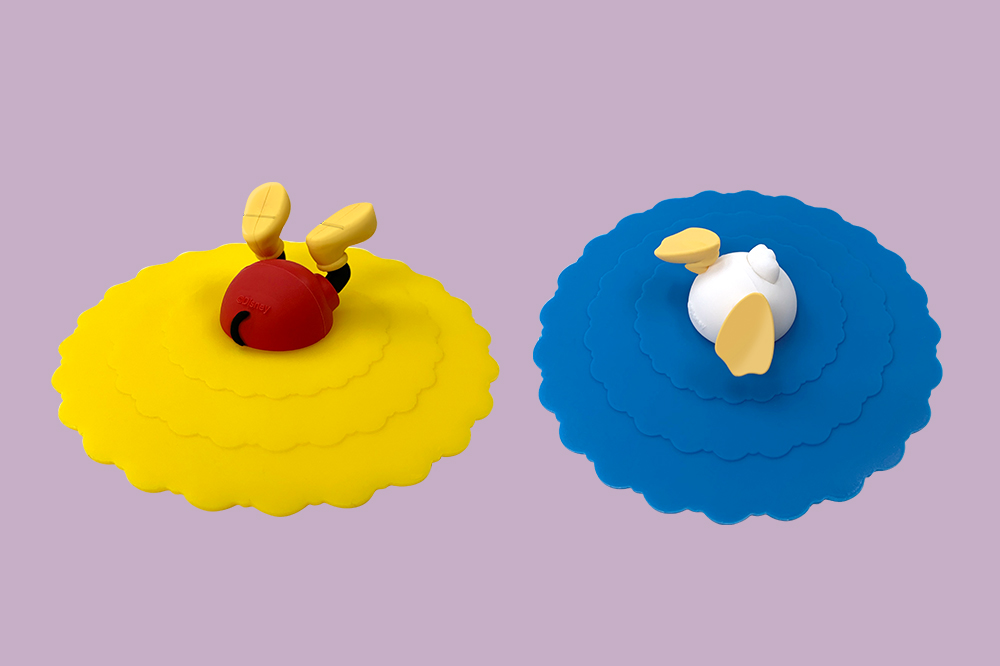 For some reason, it seems like we can't get enough of the cute butts of these Disney characters, and this collection is here to ensure that we'll have more than enough. Get your hands on these 3D mug lids with Mickey and Donald, appearing as if they're taking a dip into your drink. 
Each lid is retailing at $6.90 each.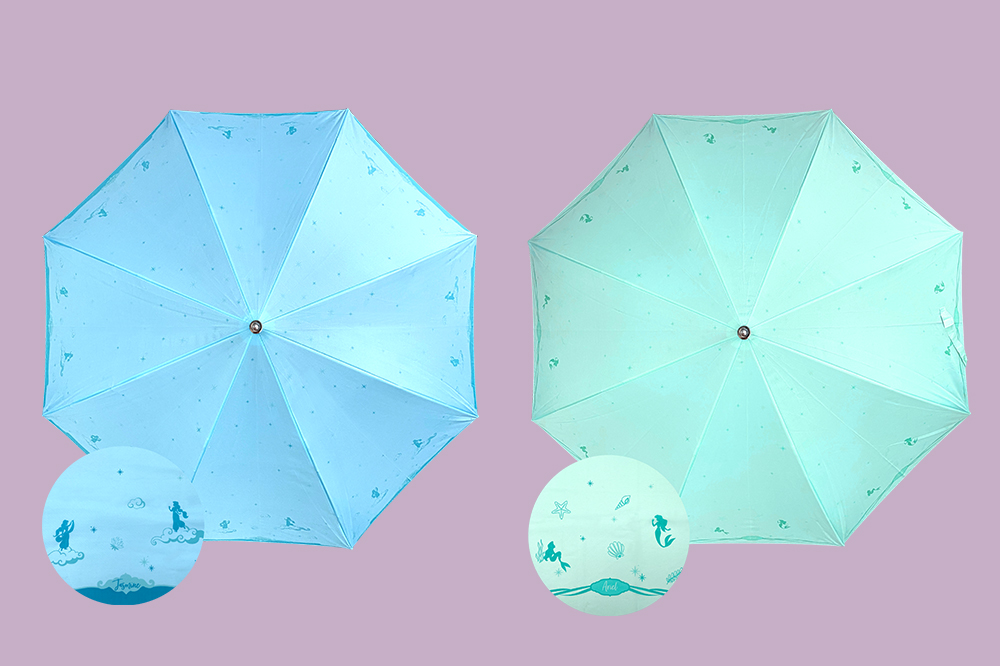 As we're expecting more thundery showers towards the end of the year, it's almost impossible to leave the house without an umbrella. Carry these straight umbrellas with a Jasmine design in blue and Ariel in green, retailing at $13.50 each. 
Additional accessories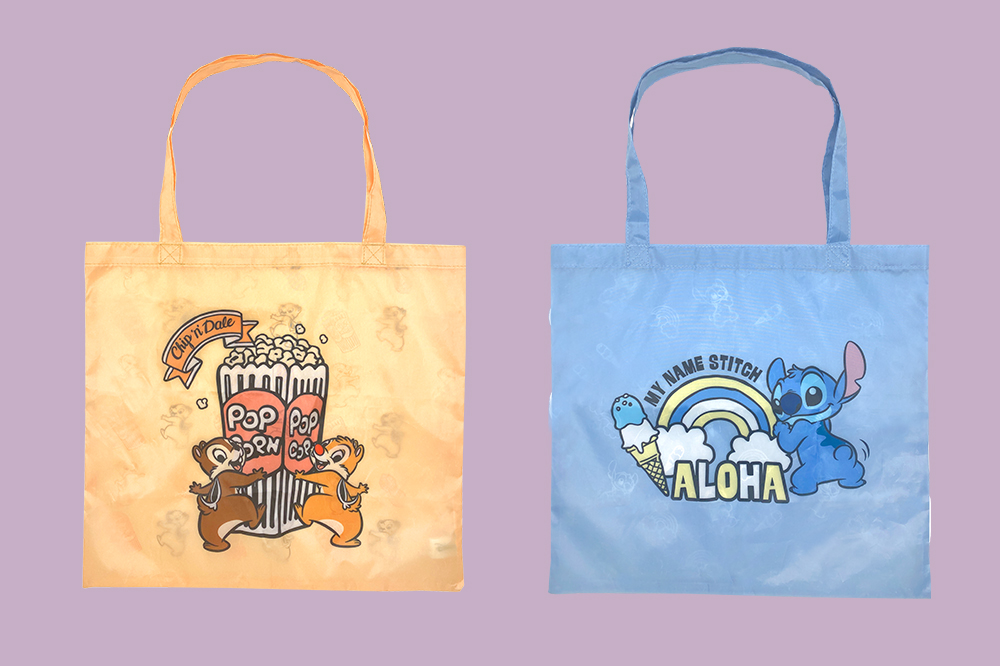 Zhng up your OOTD with a little Disney magic by holding these tote bags in Chip "N" Dale and Stitch designs.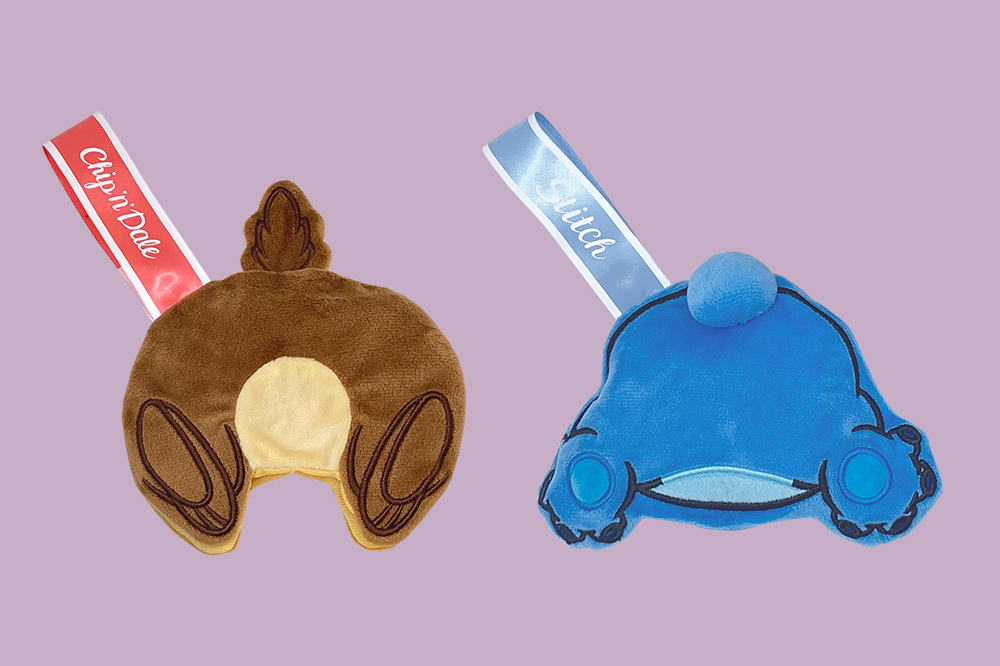 The tote bags also come with an additional pouch with — you guessed it, the characters' butts. When going on grocery runs, store extra $1 coins in these pouches for your trolleys, while the tote bag can be used for carrying groceries.
Each set of a tote bag and pouch is retailing at $13.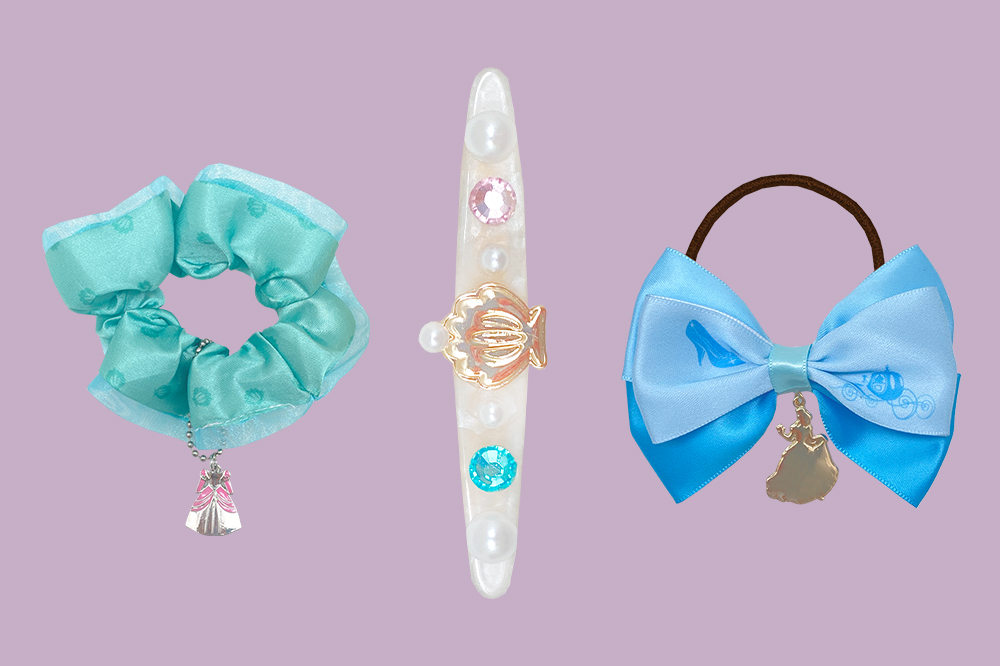 Despite the rain, the weather in Singapore remains humid all year round. Pull up your hair into a bun and add some bling to it with these hair accessories. All the accessories come in 4 princess designs of Cinderella, Ariel, Belle and Rapunzel at $7.50 each.
The hair scrunchies (left) have a small charm of each princess that will dangle adorably on your ponytail. Meanwhile, the hair clips with bright gems (middle) feature more subtle motifs of the princesses such as seashells for Ariel and a rose for Belle.
Lastly, the hair ties (right) come in kawaii bow designs with a silhouette of each princess attached to it.
This 7-Eleven Disney Collection Is Filled With Magical Surprises For Fans Of All Ages
Whether you're looking to upgrade your home with Disney-themed household items or add some magic to your OOTD, this collection has everything a Disney-enthusiast would need. The glass containers will be available for redemption from 27 October 2021 onwards, while the rest of the collection from late November. 
Since the release of the Sanrio pouches earlier this year and now a new Disney collection, we're already looking forward to seeing more 7-Eleven treats coming our way.
All images courtesy of 7-Eleven Singapore.
Also read:
The Pomelo X Disney Princesses & Villains Collection Lets You Live Out Your Modern Fairytale