Casetify's Her Impact Matters Collection
Known to have one of the best protective cases for your tech devices, Casetify has always proven itself to be a value-for-money yet effective brand.  
Reintroducing the Her Impact Matters collection for International Women's Day 2022 for the fourth year consecutively, this collection features tech accessories designed by a group of talented female individuals and has many designs for you to channel your inner girl boss.
The collection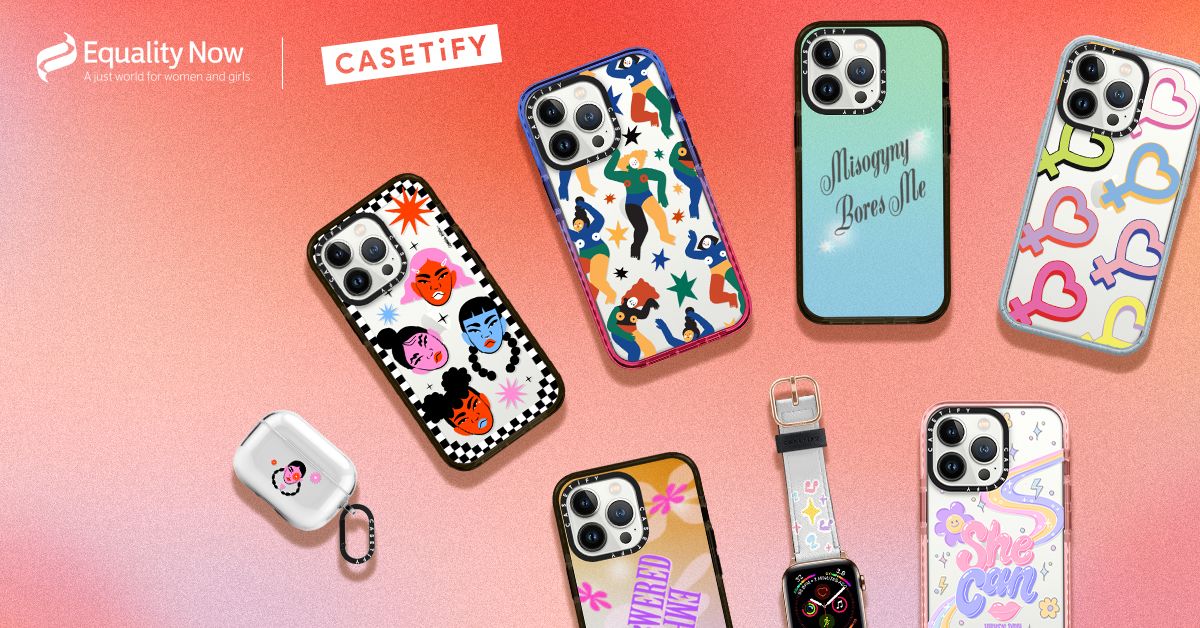 The collection features designs from artists such as Quotes By Christie, Camila Rosa and Black Lamb Studio. Created to inspire women and girls from all parts of the world, the Casetify products feature empowering quotes and boast sturdy quality.
In this collection, you will find products for both Samsung and Apple phones, iPads, AirPods and AirTag. There are also other accessories like Apple Watch straps, magnetic wireless chargers and water bottles. 
With its wide range of products, there are many ways to celebrate International Women's Day and flaunt your support.
Phone cases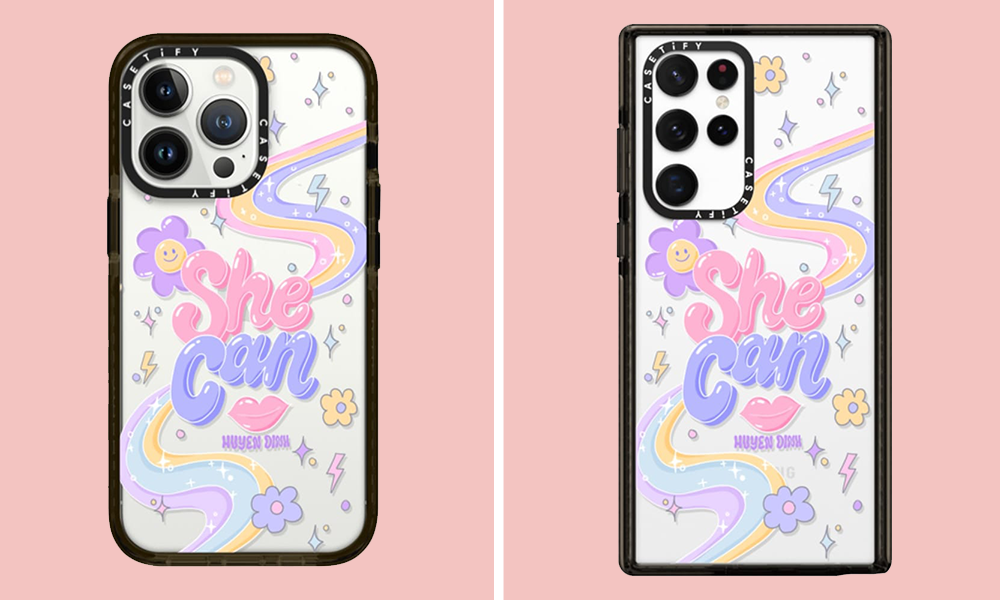 The first phone case design in the collection bursts with a cute aesthetic, with its pastel hues and cartoon-like design. Reading the words, 'She Can', on a daily basis can also give you the boost you need to conquer each day.
Created by Huyen Dinh, a Vietnamese artist currently residing in Los Angeles, these cases will not only allow you to show your support for females but also Asian talents.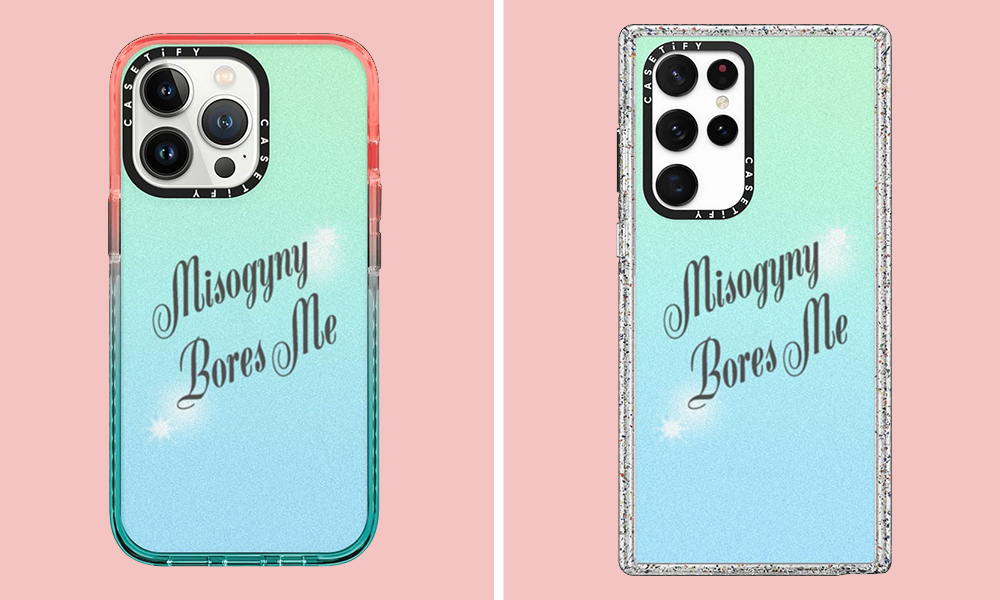 Make a statement and showcase your disapproval towards misogyny by showing the sentiment off on your phone with these bright green-to-blue gradient cases.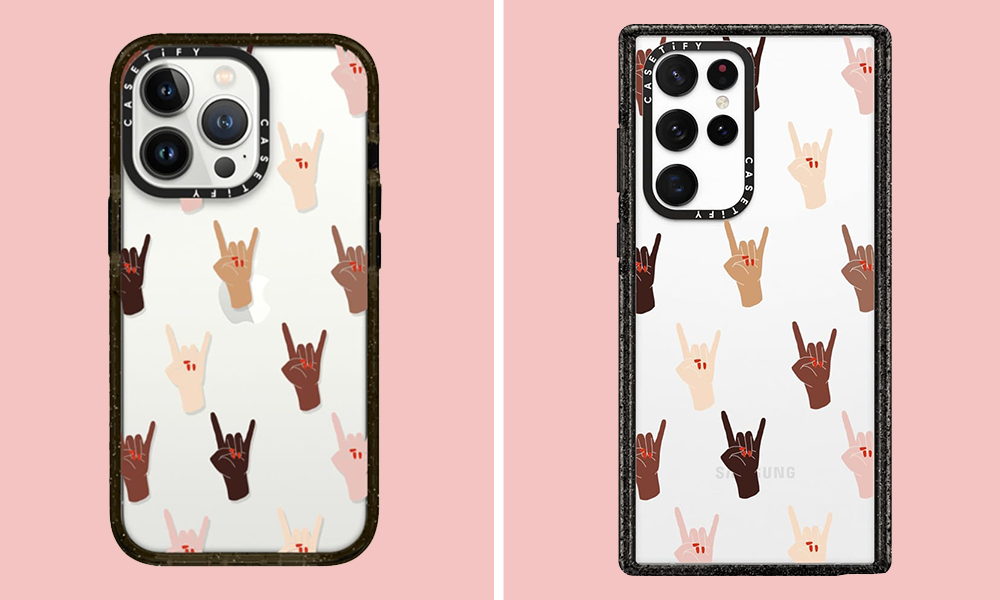 If you prefer something more simple and subtle, this design features the Rock and Roll hand sign in different skin tones for a more inclusive and diverse representation. 
These phone cases come in many sizes to cater to a variety of phone models. For iPhones, Casetify offers sizes for the iPhone 7 onwards. As for Samsung, sizes for the Galaxy S9 onwards are now available for purchase.
iPad case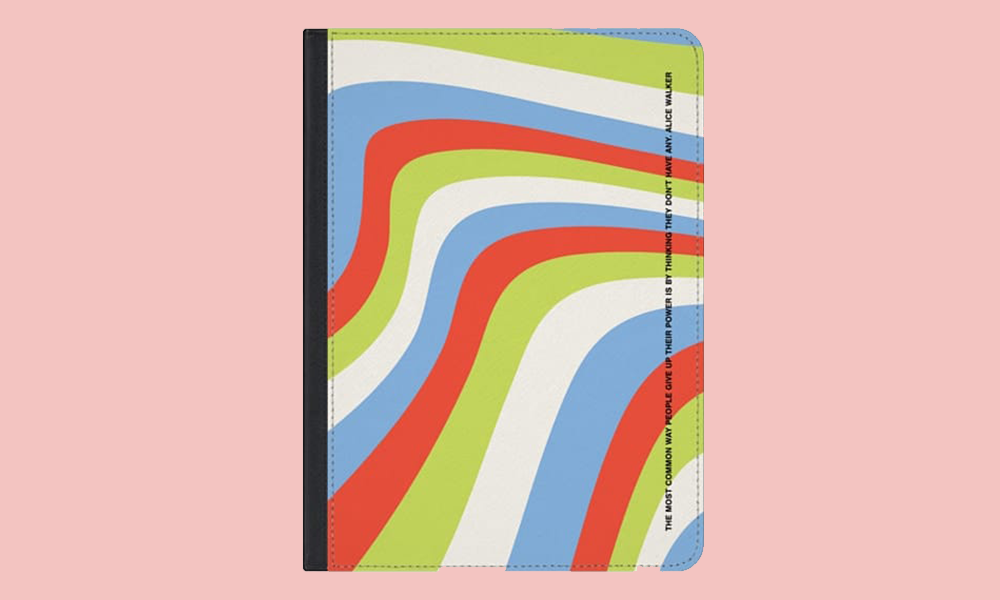 The wavy and vibrant colours, accompanied by Alice Walker's quote that says, "The most common way people give up their power is by thinking that they don't make any, " make this iPad case even more meaningful.
This design is also available as a phone case and 550ml insulated water bottle if you want to make it a matching set.
There are a variety of sizes for this case, suitable for the iPad Minis to the iPad Pros.
AirPods cases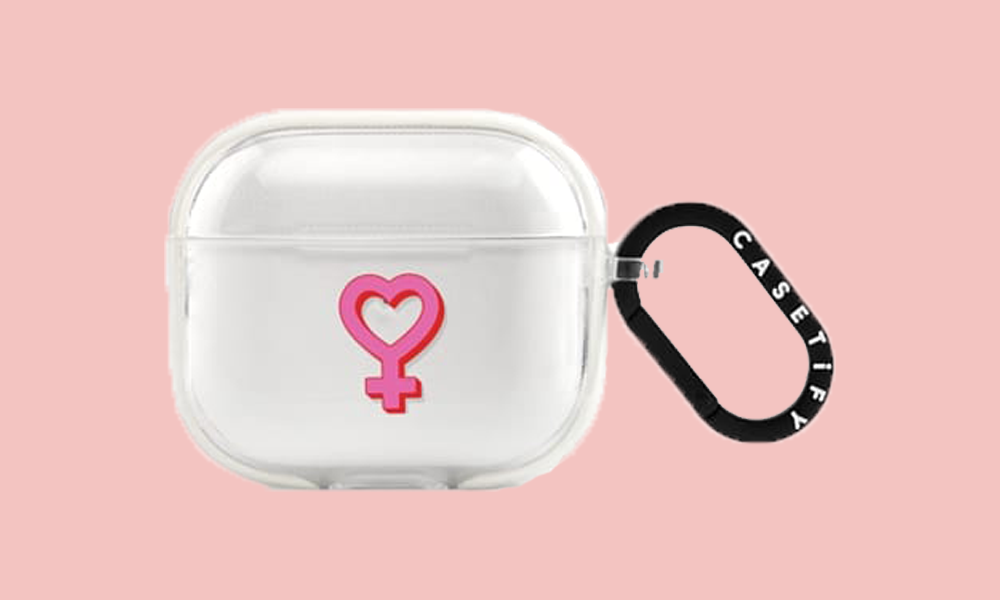 This AirPods Pro case is simple and straight to the point with a pink female gender symbol combined with a heart, signifying absolute girl power.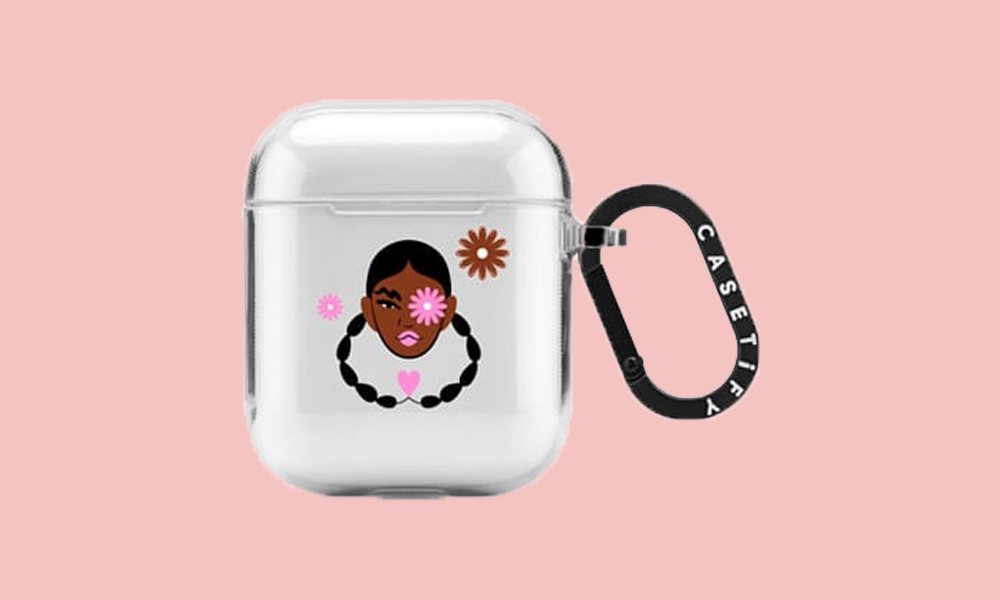 This Second Generation AirPods case, on the other hand, showcases a gorgeous illustration of a woman, which was done by Camila Rosa, an illustrator and artist from Brazil. 
AirTag holders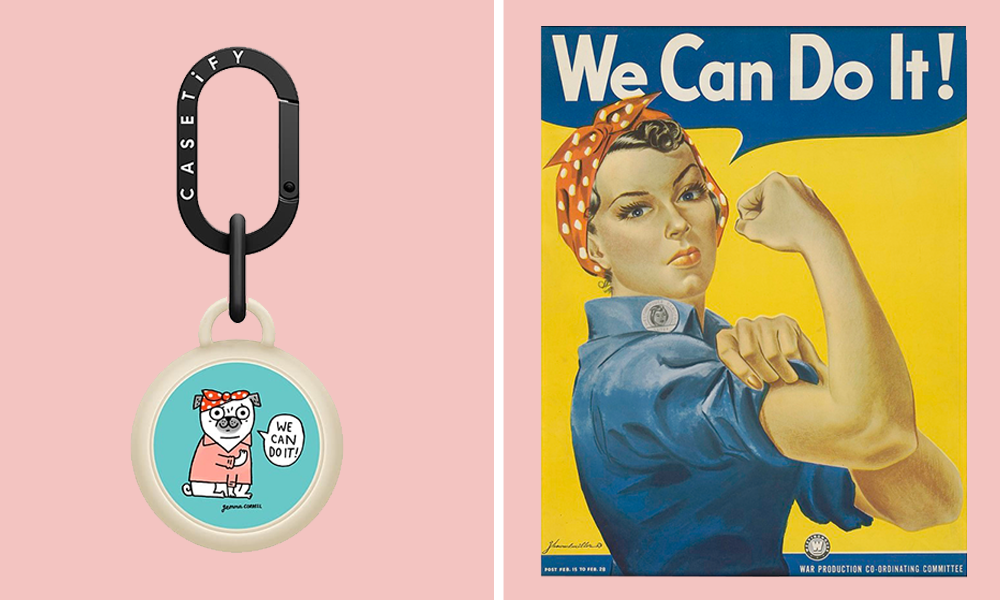 This super adorable AirTag holder with a pug was inspired by the American WWII wartime poster that featured the iconic Rosie the Riveter, produced as an inspirational image to boost the morale of female workers at the time.
Not only can you get it as an AirTag holder, but you can also have it as a phone case and wireless charger.
Accessories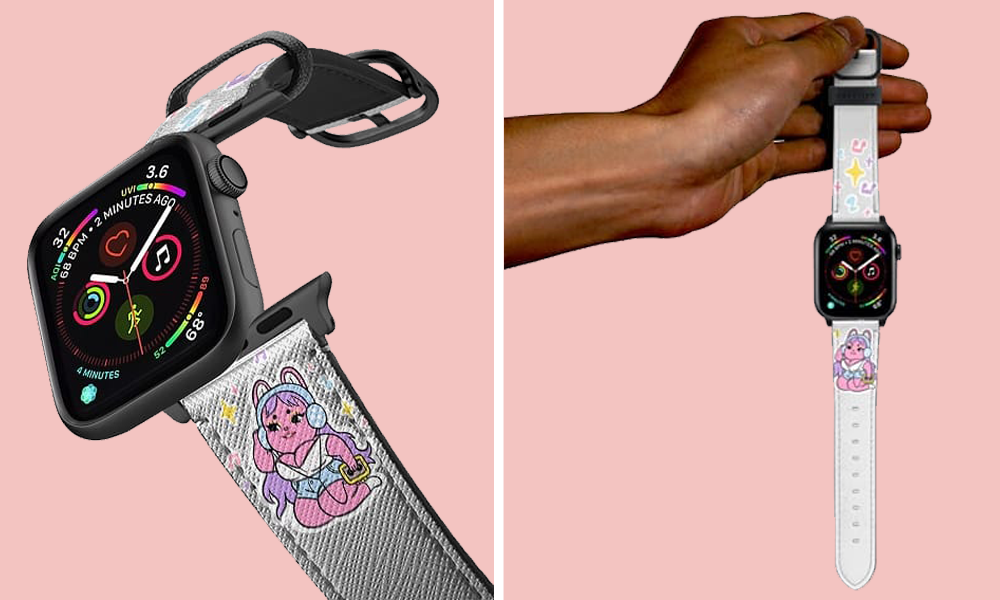 With its white Saffiano biodegradable leather and vivid design, this Apple Watch strap is for those who wish to add a pop of colour to their look.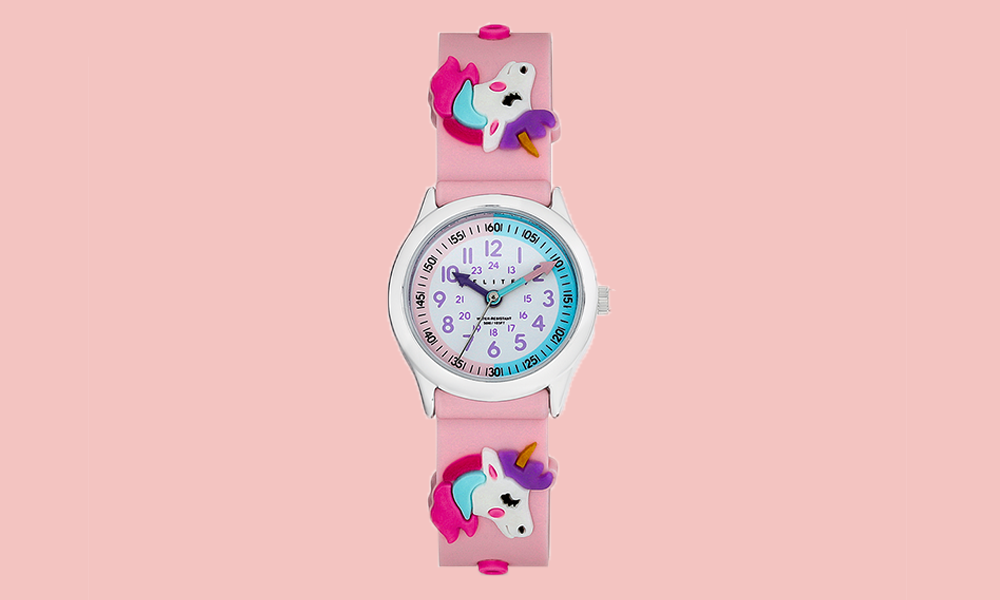 The placement of the pink female character, along with the sparkles and music symbols, is pretty reminiscent of watches we used to wear as a child.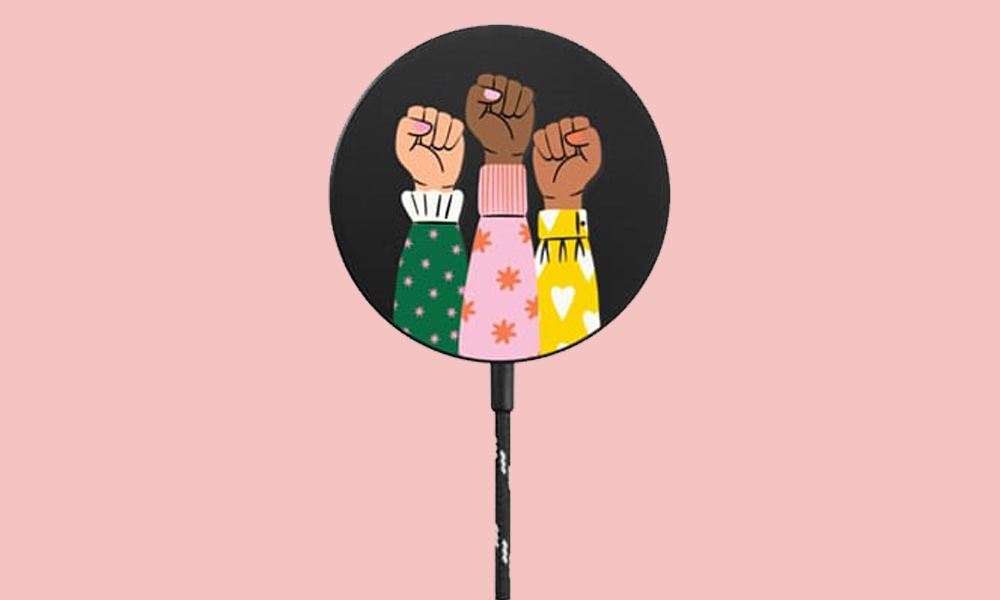 This wireless charger featuring 3 fists raised up into the air represents solidarity, unity and strength, aiming to empower and remind females that we are not alone in this battle for equal rights. 
The illustration was done by Isa Serna from the Black Lamb Studio and comes in the form of an AirPods case and iPhone case as well.
Casetify's Her Impact Matters Collection Recognises The Efforts Of Females All Around The World
With this collection being reintroduced, Casetify is actively advocating for equal rights for women and celebrating the contributions made by females. They are also working with Equality Now, a non-profit supporting equal rights for all, by donating 10% of every sale.
By using these cases and accessories, you are also doing your part by representing all female individuals. There are over 40 unique designs in the collection for you to choose from through the Casetify website. You can also customise the casings to fit your own unique vibe.
Cover: Source
Also read:
Casetify x BLACKPINK Has Phone Cases With Photo Card Holders, Song Lyrics & The Girls' Signatures