Casetify x Squid Game
Not too long ago, Casetify released their Disney Princess phone case collection that made many reminisce about their childhood. With Squid Game still a hot topic among many, Casetify is back with a collection for avid fans of the Netflix series. 
Featuring designs of iconic characters like Frontman and the "Red Light, Green Light" Young-hee doll, read on to find out more about the collection. 
Phone cases
Those who have watched Squid Game would know that every player has their own unique number. Whether you're a fan of Player 001 or Gi Hun aka Player 456, you can customise the number on the phone case with the Player Custom Number Patch Case.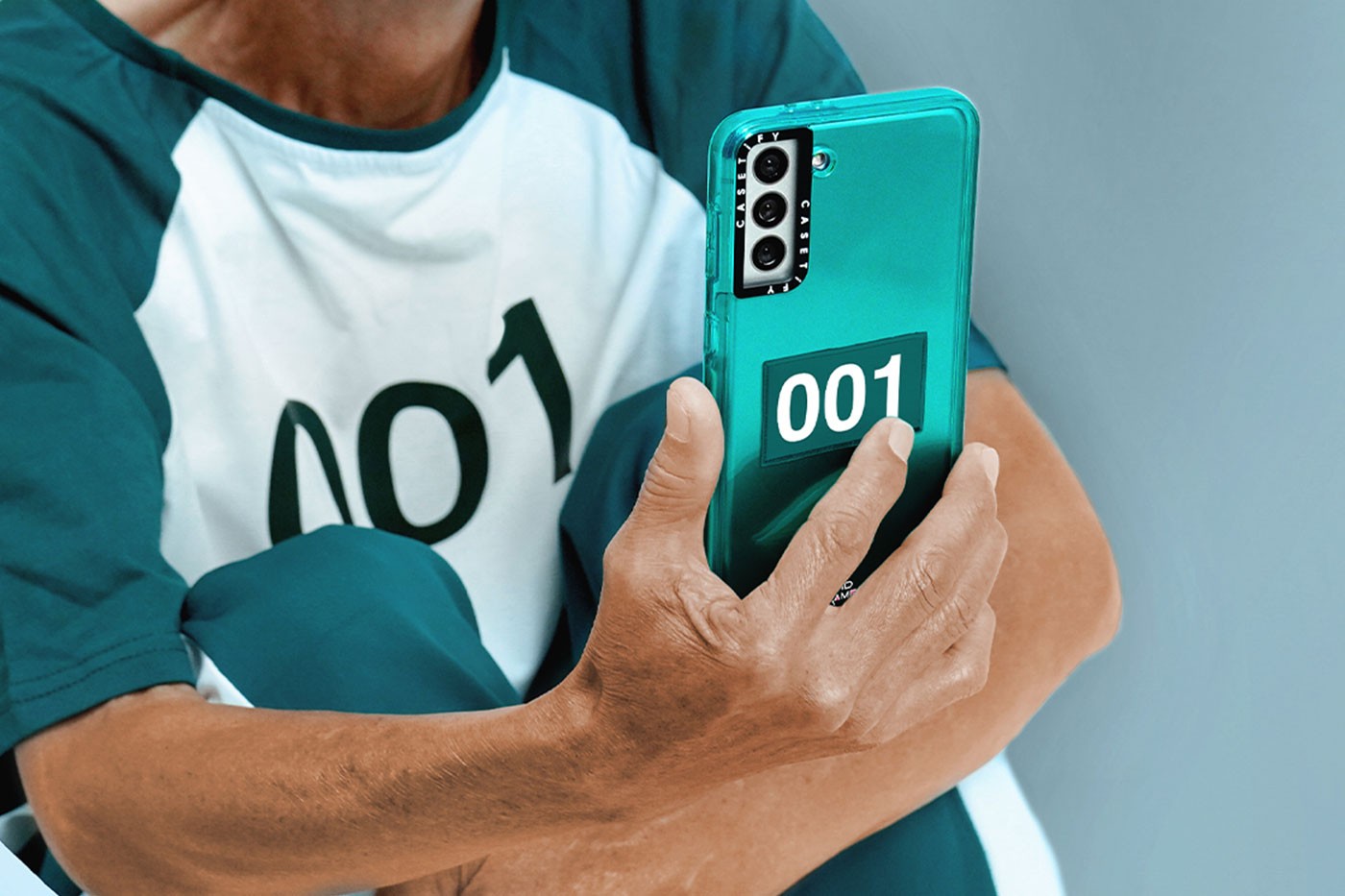 Reminding us of the tracksuit which the players wore in the Netflix series, the phone case is available in green.  
If you are part of #TeamStaff and a fan of their masks, these Masked Worker Cases might pique your interest.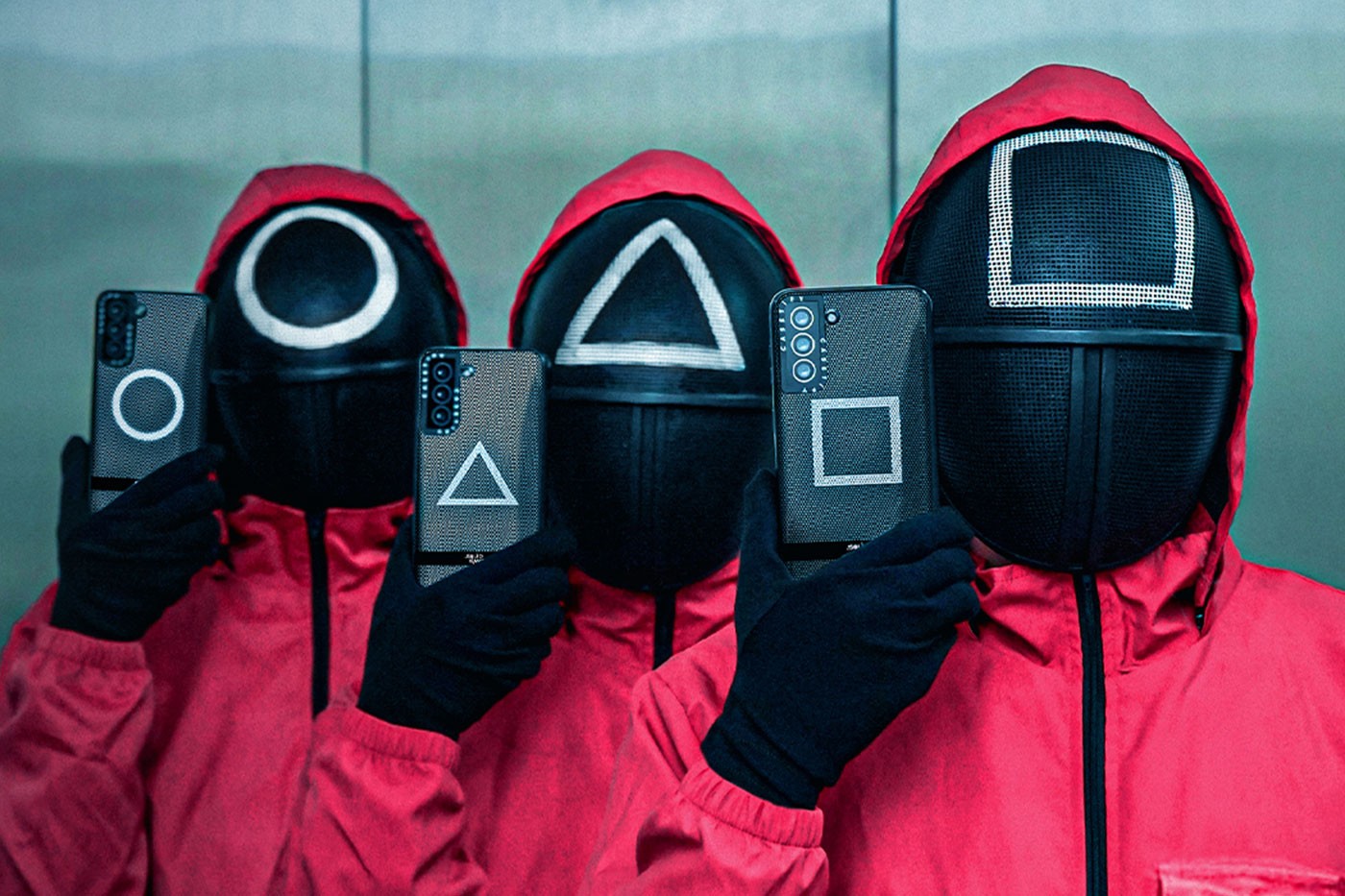 Depending on your favourite shape, you can choose between circle, triangle and square. 
While we dream about Gong Yoo handing us that Squid Game name card one day, the closest we can get is probably this Invitation Card Case.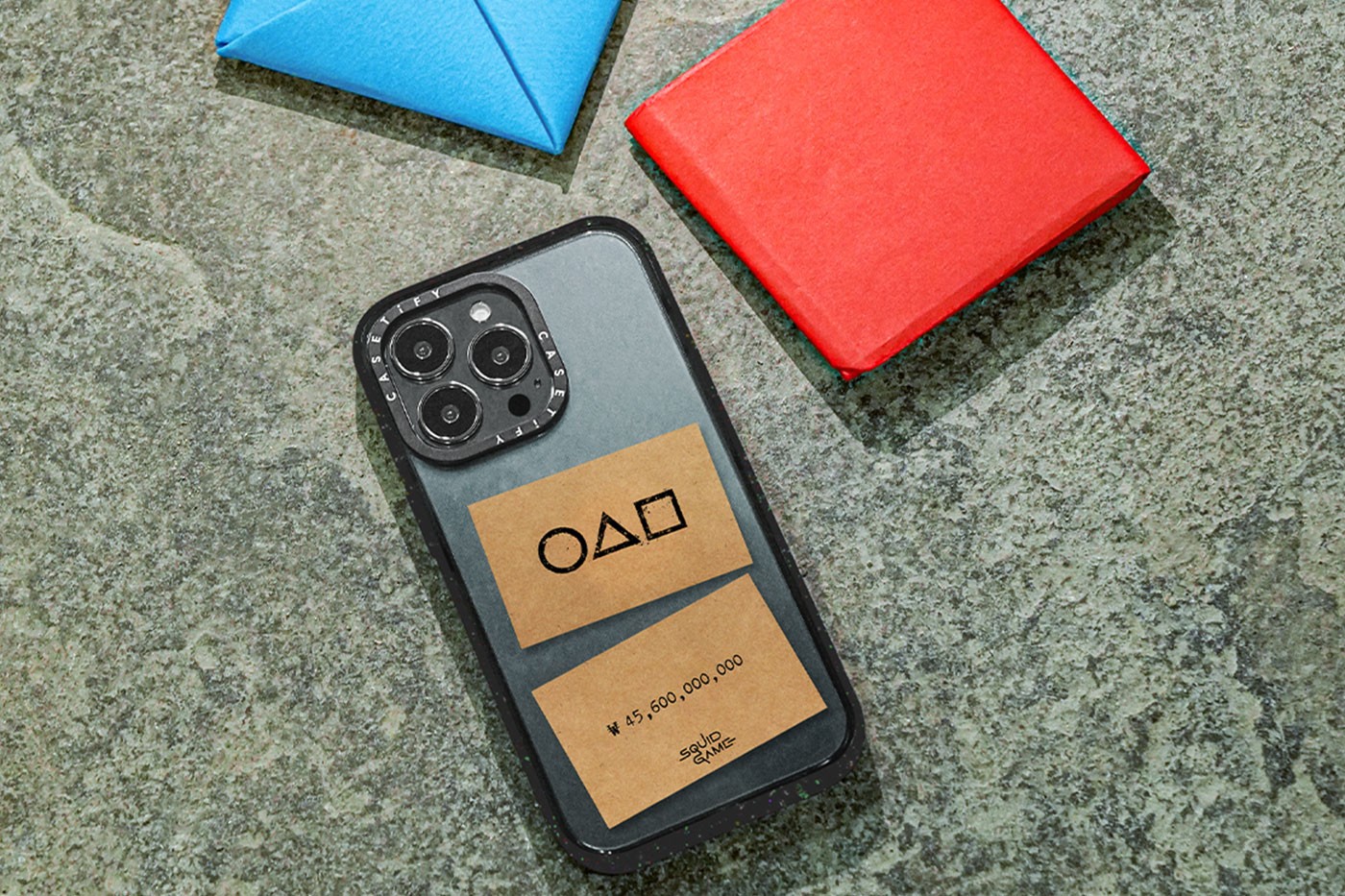 The case features two name cards ‒ one with the Squid Game symbols, and the other with the grand prize money of KRW45,600,000,000. 
Although the Young-hee doll from "Red Light, Green Light" gave us creepy vibes, her appearance in the first game made a huge impact on viewers.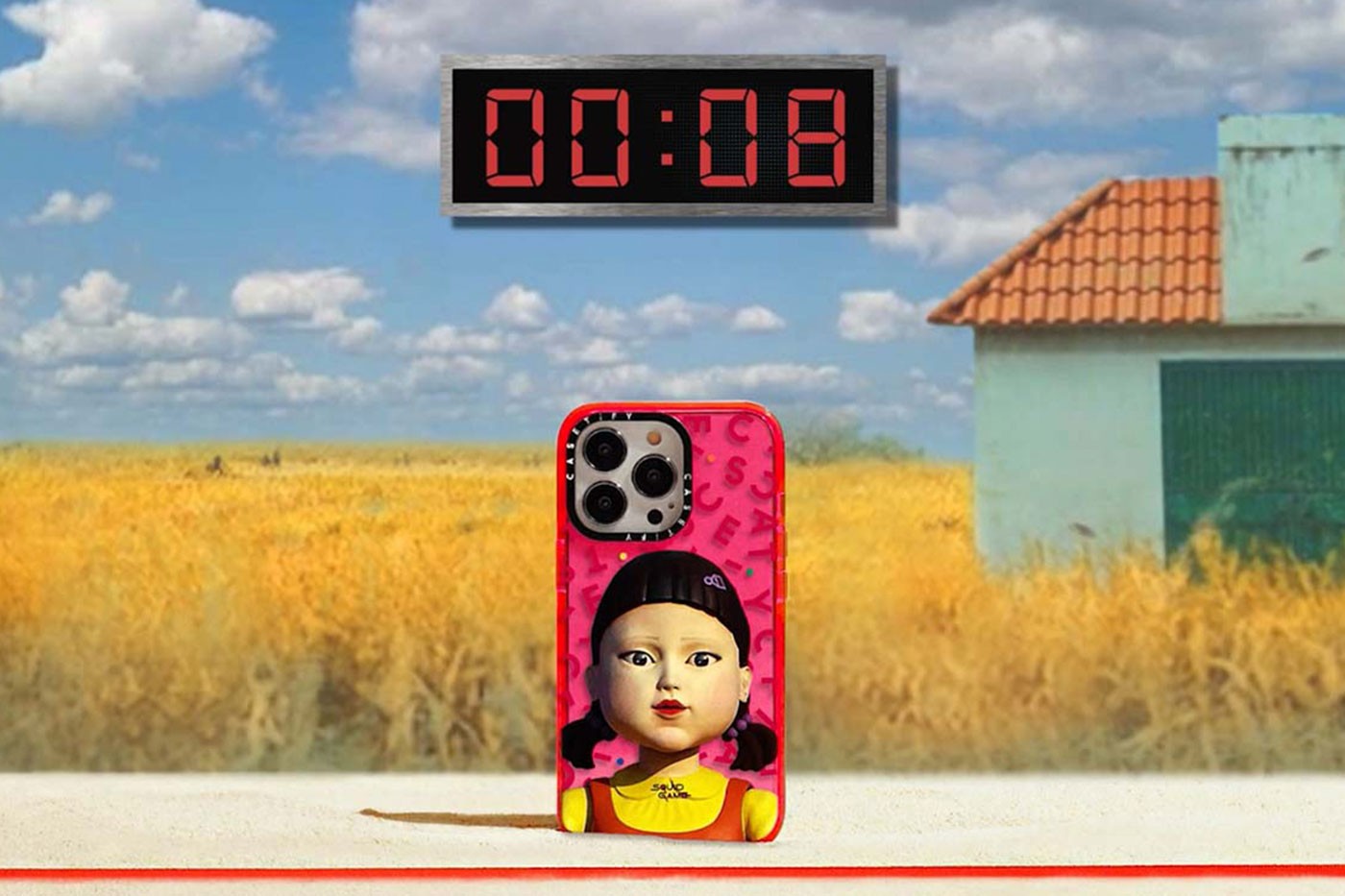 On the design of this Young-hee Case, the doll reminds us of when she's about to detect any movement from the players. Perhaps with this, the phone case would ward off random stares from strangers when you commute on public transport.  
Front Man raised the curiosity of many viewers thanks to his mysterious background.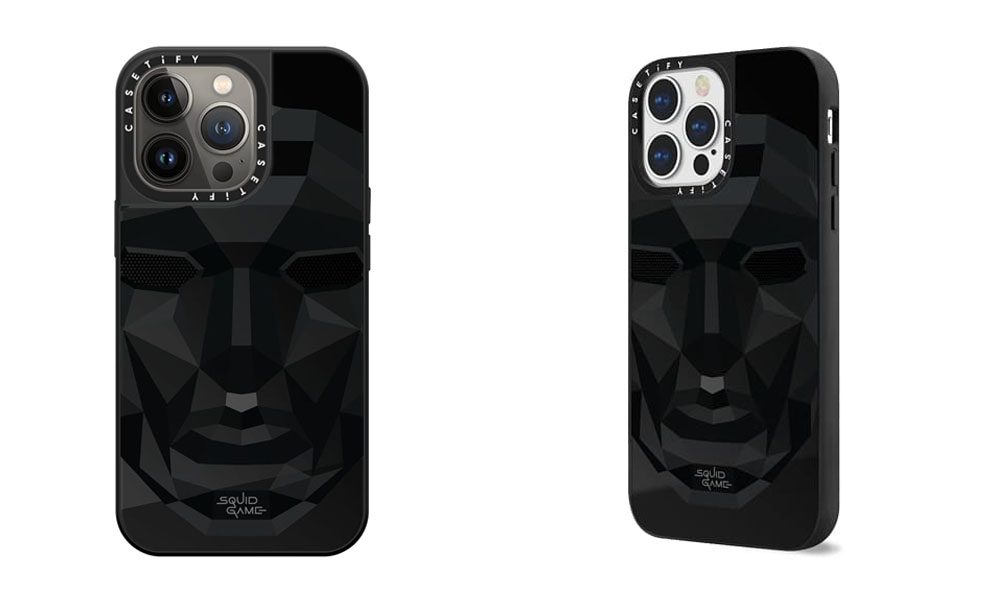 For those who want to channel his mystique, you can do so with this Front Man Case and go "Front Man speaking" when you pick up a call. 
Magnetic wireless charger 
Among the many things from Squid Game that went viral, the honeycomb game aka dalgona challenge is hard to forget.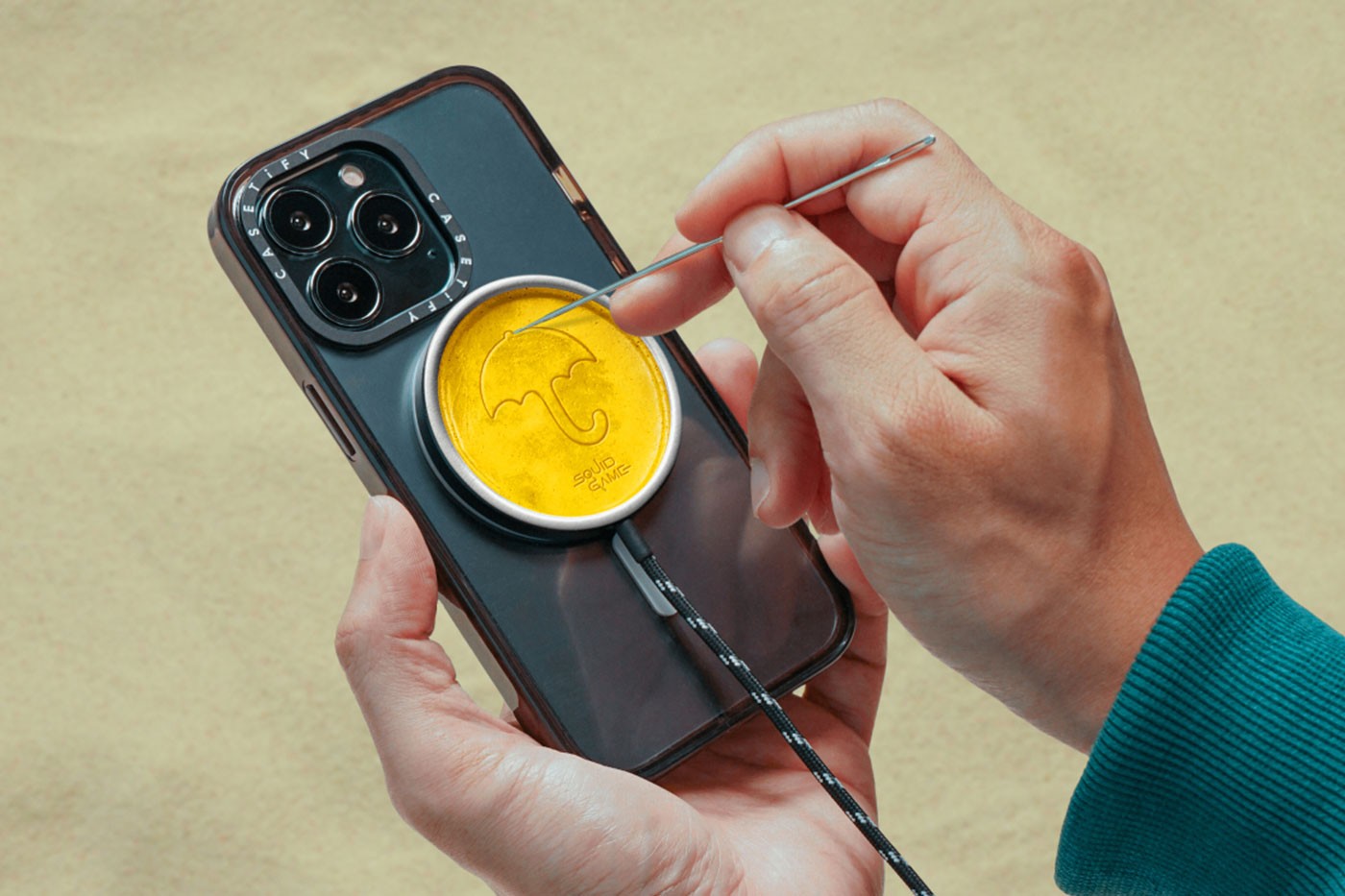 In this collection, there is a Dalgona Magnetic Wireless Charger which features the umbrella pattern that Player 456 struggled to complete. 
Have it placed on the back of your phone and it would look as if you're up for a practice round for the next Squid Game. 
Airpods & Airpods Pro cases 
Apart from phone cases, this collection also includes Airpods and Airpods Pro cases that feature the Young-hee doll.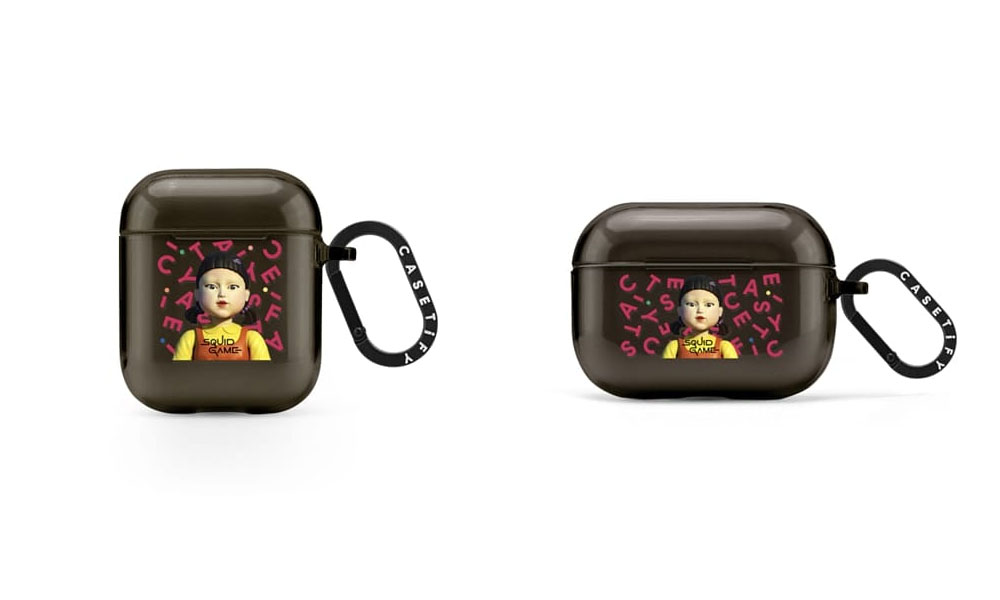 They come in sleek black and on the side of each case, you'll also find Casetify's luxe metal ring. 
Apple Watch band 
A watch is an extension of fashion and instead of having plain straps for your Apple Watch, why not switch them out with these Young-hee Watch bands.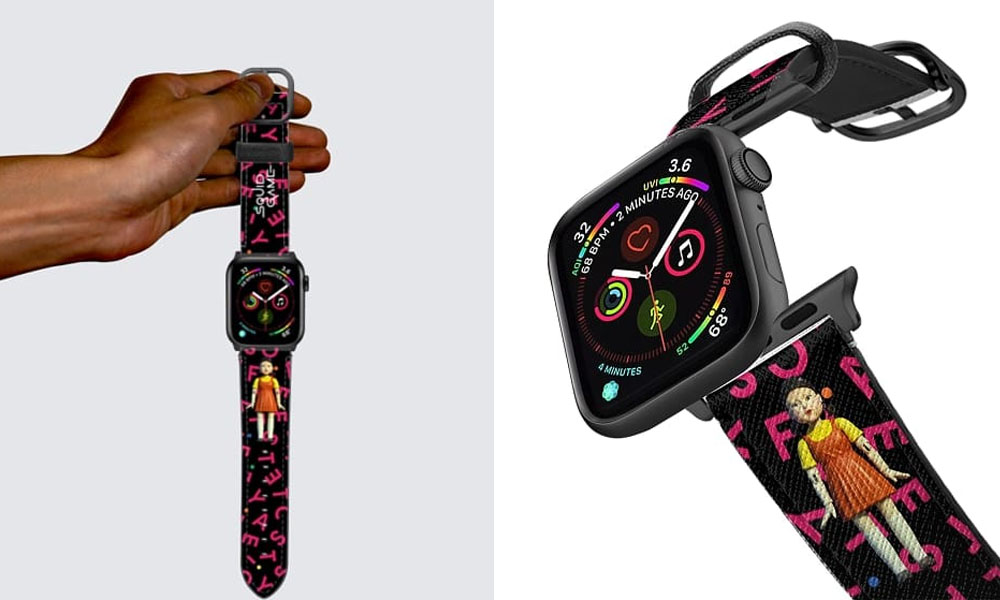 Those who prefer to express their love for the Netflix series in a subtle manner can opt for the one in black with pink letterings in the background.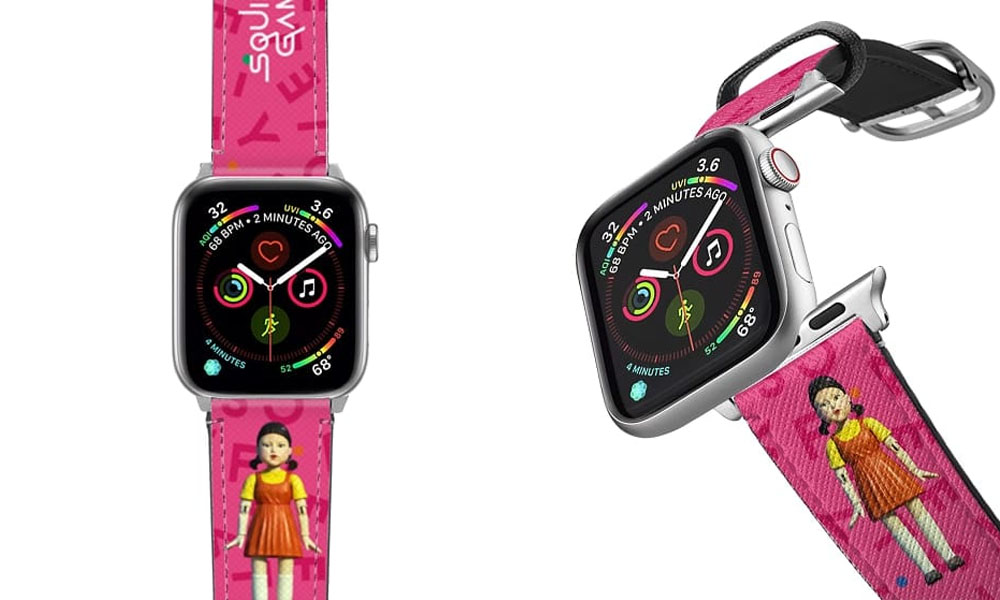 Alternatively, there is also one in bright pink which definitely adds a pop of colour to your OOTD. 
This Casetify x Squid Game Collection Lets You Show Off Your Favourite Character From The Show 
While we wait for the next season of Squid Game, you can express your love by owning one of the phone accessories from the Casetify x Squid Game collection. The collection is available for purchase on Casetify's official website with a price range of USD35 to USD60 (~S$40.90 to $81.90). 
All images courtesy of Casetify. 
Also read: 
BTS x Casetify Has Butter-Themed Phone & AirPods Cases That Will Melt The Hearts Of ARMYs