Cat Helmets
Cats make a great companion as pets as they are affectionate and fun to play with – though they can also be moody at times. While taking them outdoors for adventures is a great idea, it is never easy to do so as they might become stressed due to the unfamiliar environment. In an attempt to solve the issue, a French scientist and cat owner, Rémy, has made adorable helmets for his cat, Cathode. 
3D Printed Helmets
Rémy enjoys doing extreme sports such as mountain biking and wants to share the experience with Cathode. In preparation for their outdoor trips, he uses 3D printing to make cat helmets for Cathode. It keeps it safe and also lowers its fear of sound from the outside world. 
He came up with numerous cat helmet designs that fit Cathode perfectly on its head such as this Iron Man helmet.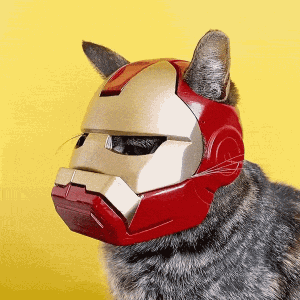 Not only does the helmet have spaces for Cathode's ears to stick out, it even opens up like a real Iron Man helmet. You can check out the making of this helmet through a video posted by Rémy here.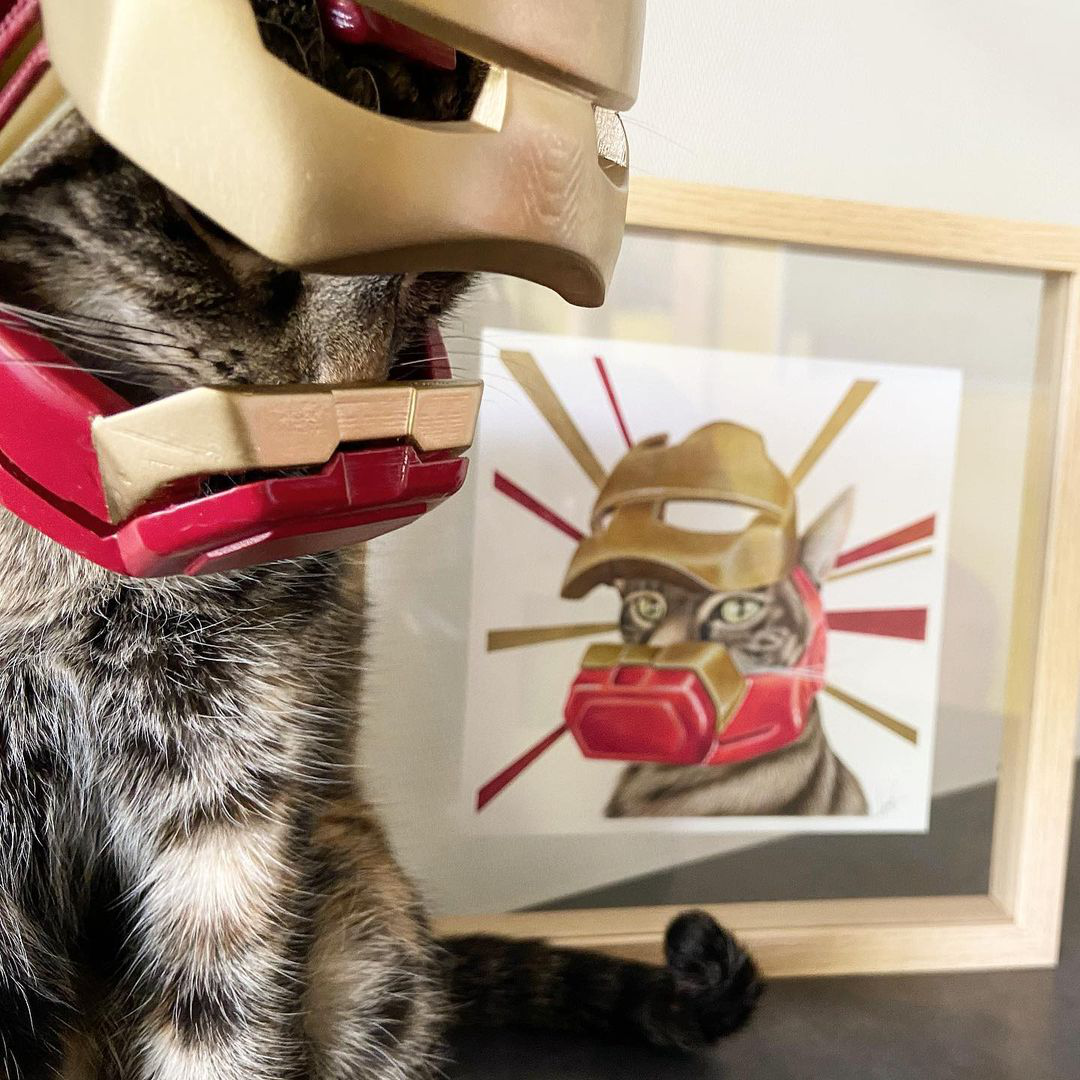 Robert Downey Junior would be pleased to see this creation. 
Besides Iron Man, Rémy also made other helmets such as this one that calls to mind a Roman guard.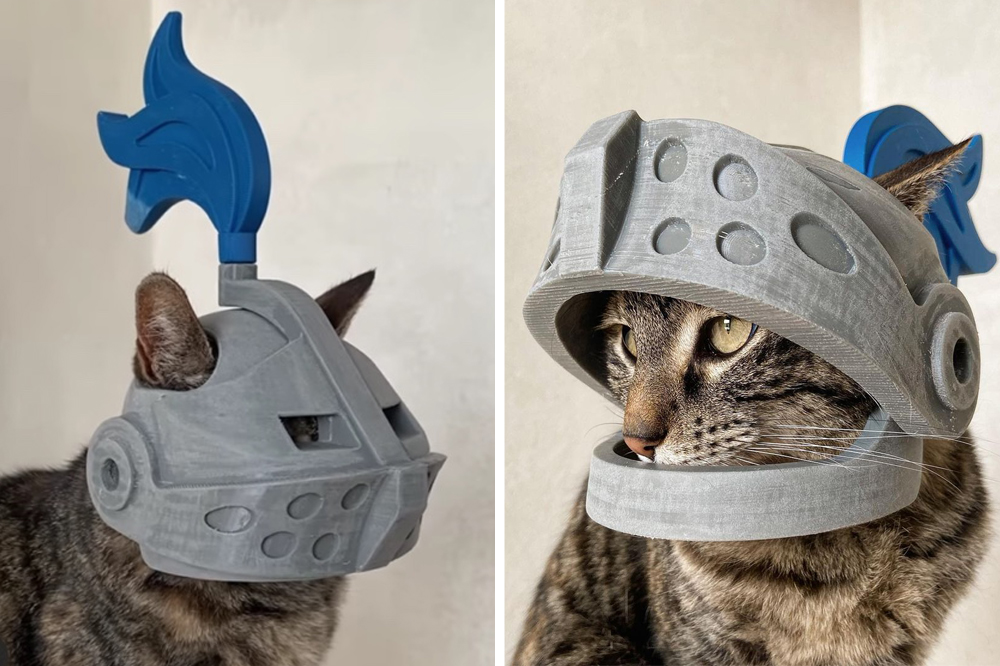 It has a blue crest and even opens up at the front. Without a doubt, Cathode looks adorable wearing the helmet.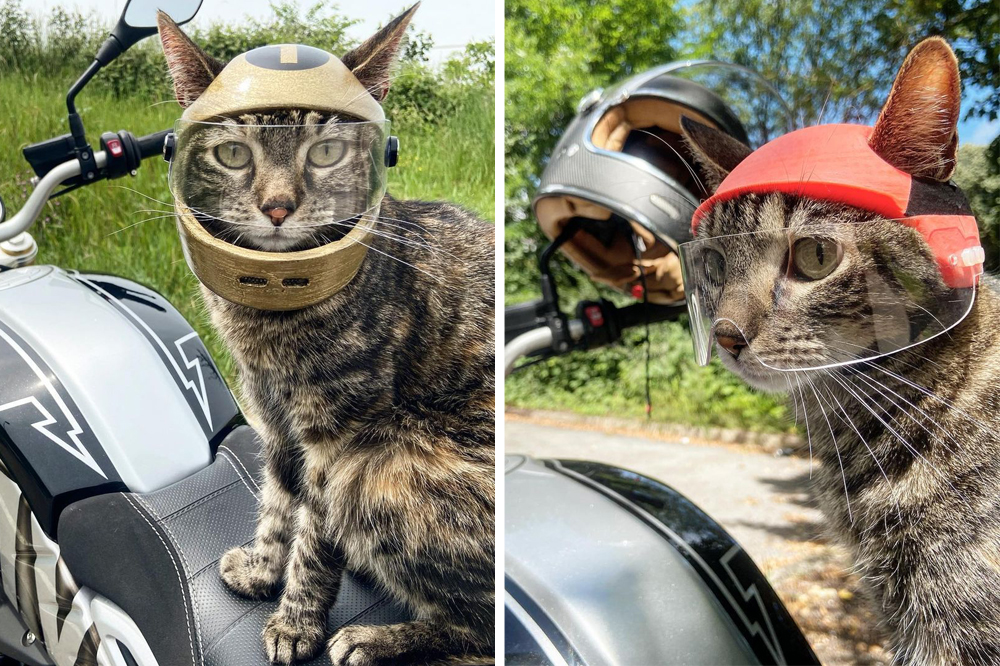 Other creations also include a standard helmet with a transparent visor that allows Cathode to enjoy the view while on the move. 
Also read: 
Prada's Dog Raincoat & Jackets Let You Turn The Park Connector Into Your Personal Catwalk
Custom Basket Bag
Rémy's love for Cathode is endless, as he also made a custom basket bag. It is used to carry Cathode on his back while they head outdoors.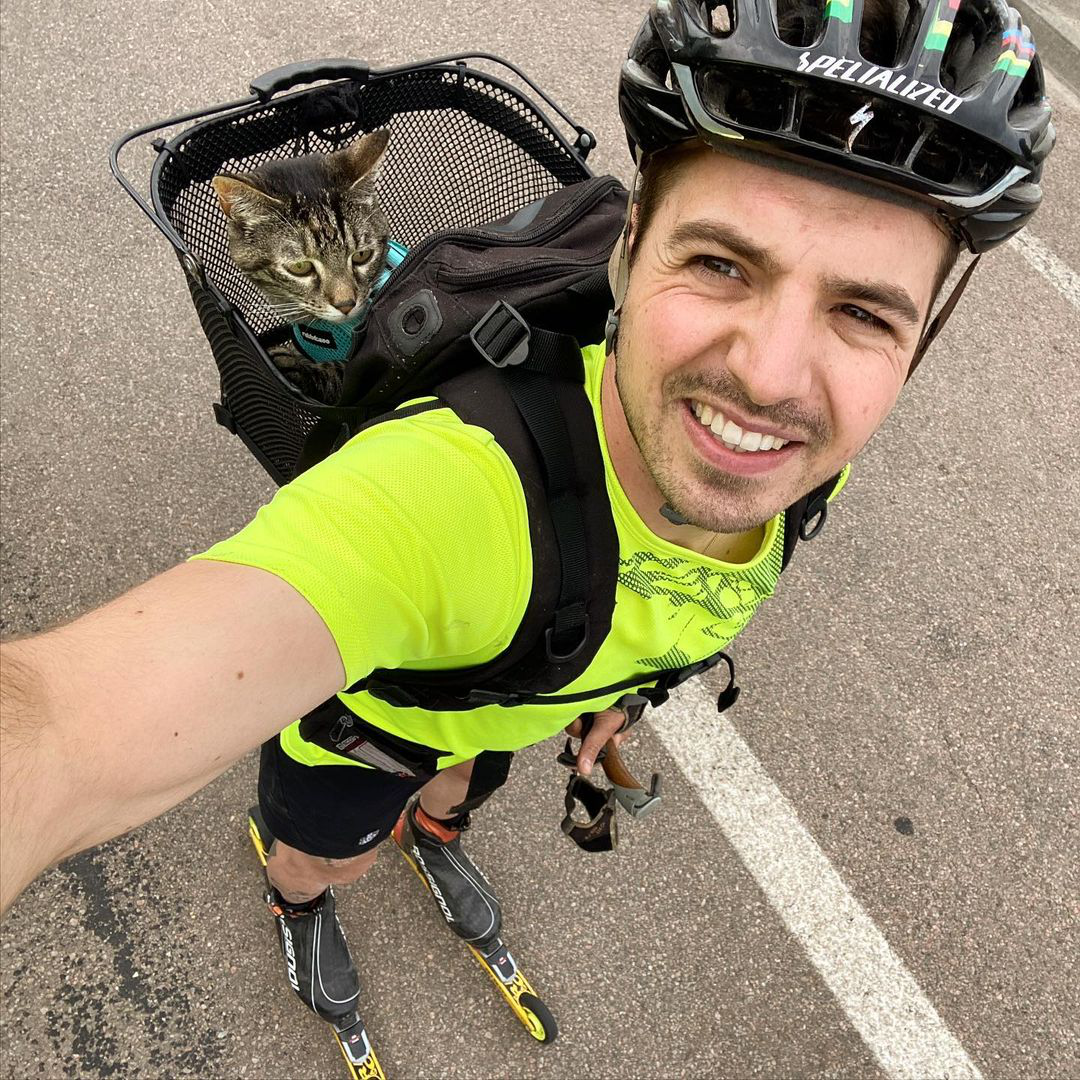 An Instagram user previously asked Rémy how he was able to attach the basket onto his bag. He simply replied that he uses rilsan, or otherwise known as nylon tubing, to secure it. 
Now that we know the trick, perhaps this would be an inspiration for other cat owners out there. 
You Can Purchase Helmets For Your Cats Online To Bring Them On A Trip
For those who do not own a 3D printer like Rémy, you can purchase helmets for your cats on Lazada. They will serve as protection for your cat and also make your day when you see how cute they are on your furry friends. 
All images and gif courtesy of mon_copain_ray.
Also read: 
The UNIQLO x Paul & Joe Collection Includes Cute Cat T-shirts So You Can Show Off Your Love For Cats