Prada Dog Raincoat 
Dogs are man's best friend and they deserve to be pampered all year round. Italian luxury fashion house Prada clearly feels the same way. Its Holiday 2020 collection includes a Prada vest, nylon harness and hooded raincoat for your beloved dog. So put on your Prada x Adidas Superstar sneakers and carry a classic Prada nylon bag for a twinning outfit, and get ready to turn the park connector into your personal catwalk.
Pocket vest
Image courtesy of Prada
First up, a utilitarian nylon pocket vest with a pocket sporting the iconic Prada logo and metal buckles. Aside from making your dog look like a fashionista, the jacket also acts as a doggy backpack. You won't have to carry snacks or plastic bags for your pooch in your hands anymore, as you can simply place them in the pocket that comes with the black vest. 
Nylon harness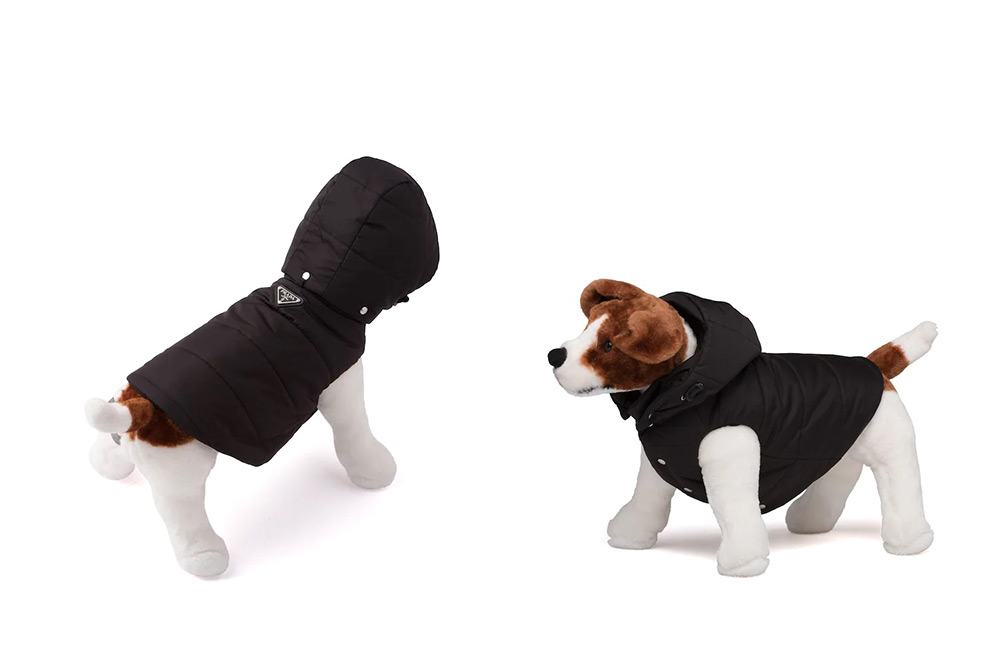 Image courtesy of Prada
The all-black nylon harness also sports Prada's triangular logo. It comes with a detachable hood to shelter your pet from any sudden downpours while you're both out on your daily walk. 
It will be retailing for $890.
Also read:
Prada & Adidas Are Finally Releasing Their Second Round Of Superstar Sneakers, Hypebaes Mark Your Calendars
Hooded raincoat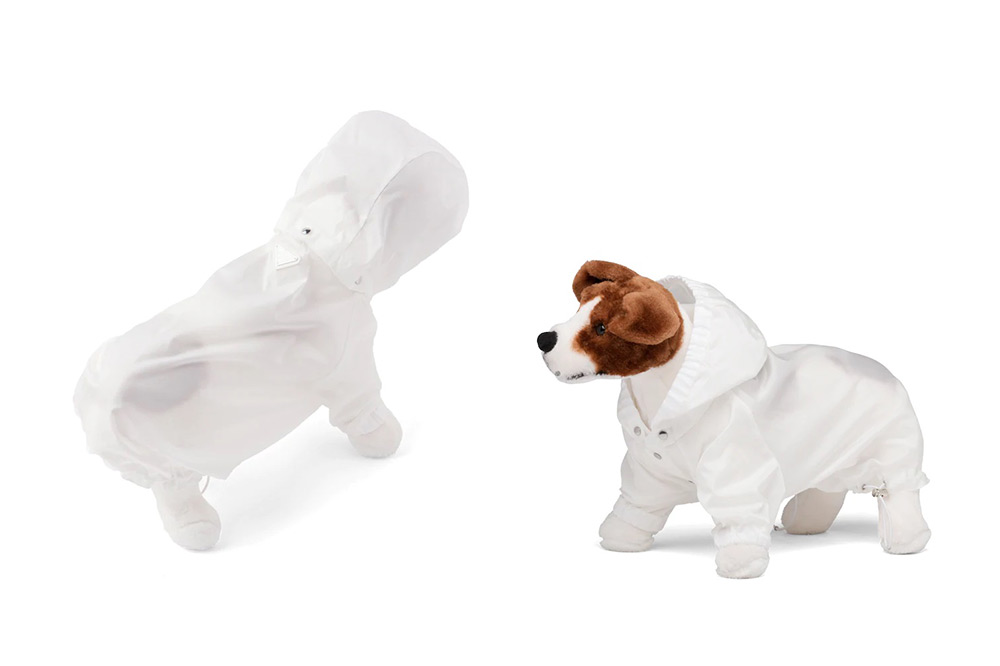 Image courtesy of Prada
If you're worried that the puffer vest is too warm for your doggo, opt for the lightweight nylon raincoat with hood instead. Prada's dog raincoat also comes with the Prada logo and a detachable hood, but is in all-white instead.  
It will be retailing for $705.
Valentino Pet Bag
Prada isn't the only luxury fashion brand to have recently launched accessories catered to pets and pet owners.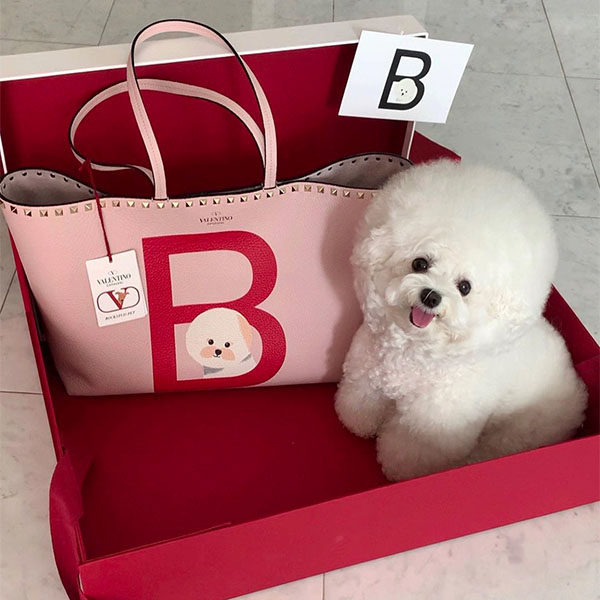 Source
If you cannot bear to spend a minute away from your furry companion, Valentino's newest bag will help you feel the presence of your pet even while you are at work. The Valentino Garavani Rockstud Pet experience lets you print your initial and your pet's portrait onto a Valentino Garavani Rockstud bag. No matter how far apart you and your pet are, you will always be reminded of it when using this bag. 
Prada's Dog Raincoat & Jackets Will Turn Your Doggo Into A Fashionista
Keep your dog looking stylish with Prada's dog raincoat and jackets. Dress up in a matching outfit and walk down the pavement together, dripping in style like the power couple that you are. It seems the nylon harness and nylon raincoat will be available soon in Prada boutiques in Singapore as well as online, so get ready to pamper your pooch this holiday season! 
Cover: Source
Also read: