Chocolate Facial In Singapore
Like most people, I love eating chocolate. Whether I'm stressed out, or dying from period cramps, munching on a sugary treat is a sure-fire way to make me feel better. But slathering a thick, creamy layer of cocoa-goodness onto my face for clear skin was a beyond my imagination.
Initially, I was afraid my sensitive skin would break out. If eating chocolate supposedly gives you acne, what more putting it directly on your face? But apparently, getting a chocolate facial isn't counter-intuitive, provided you use the right ingredients.
Flavonoids in dark chocolate can protect skin from UV rays, increase blood flow to the skin and improve skin's hydration and complexion.
The facial experience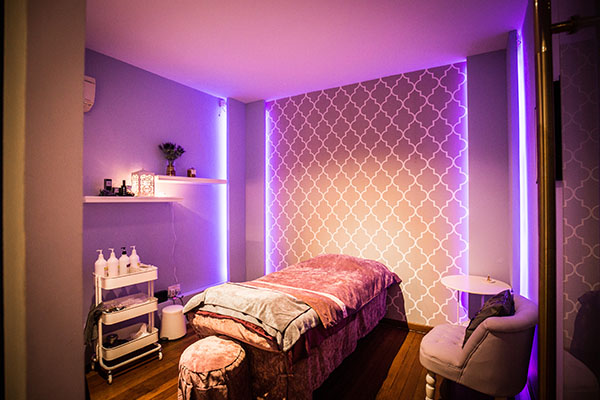 When I got to J Studios to try their Bernard Cassiere Chocolate Anti-Stress Facial, I was greeted by the friendly staff and led up to a spacious, comfortable room.
The first steps of the facial were nothing out of the ordinary: my makeup was removed and my skin was cleansed.
Then, my face was massaged with a cocoa bean exfoliator to stimulate blood flow, before cocoa butter was applied to calm and nourish my skin.
After my skin was prepped, we moved on to the fun part: the chocolate facial.
At J Studios, their facial is made from 63% chocolate and natural cocoa extracts. The formula contains antioxidants and anti-free radicals (flavonoids) which have an anti-ageing effect to protect skin from environmental damage (i.e. air pollution, smoke).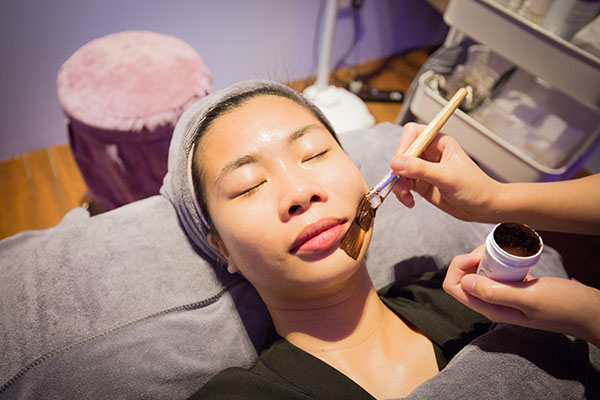 The mask came in a powder form and was prepared by 'double boiling the chocolate'. The resulting formula was thick, velvety and rich, not unlike the consistency of chocolate fondue.
The chocolate was then gently applied onto my face. The combination of the feel of the soft brush strokes, the smell of the rich chocolate and the warmth of the formula spreading against skin created a calming and soothing effect.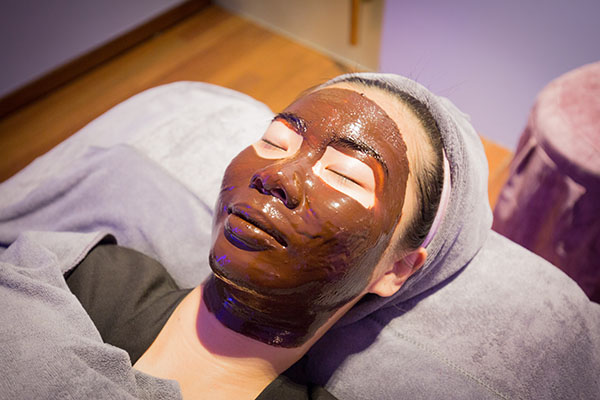 Did I mention the mask is edible? I tried eating the chocolate spread over my lips and am happy to report that the chocolate tasted as delicious as it smelled.
After my skin had soaked in the chocolatey goodness, the beautician applied cocoa nectar and a nutriprotective cream to promote cell renewal and for hydration.
Verdict
Initially, I was skeptical and thought this chocolate facial by J Studios was just one of those things you do for the 'gram. But looking into the mirror, my skin seemed more hydrated, brighter, and firmer.
One possible drawback is that those who don't like sweet scents might not appreciate smelling like a sugary snack. Also, the treatment is on the pricier side.
The chocolate left a thin film of natural oil on my face, but it wasn't sticky. And of course, it smelled amazing.
Anti-aging Chocolate Facial In Singapore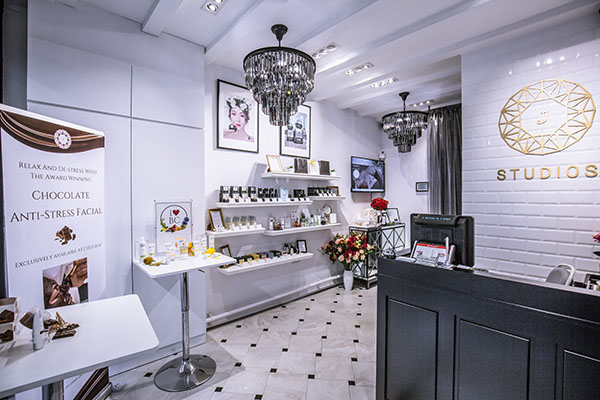 Each facial lasts approximately 75-minutes and will cost you S$288.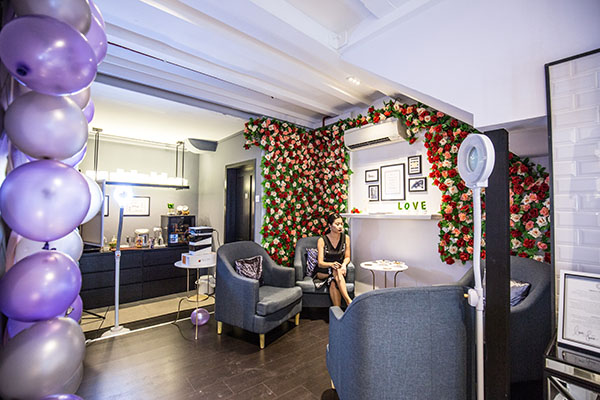 Address
352 Jurong East Street 31, #01-131, Level 2, S(600352)
31 Haji Lane, S(189224)
Opening Hours
10.30am to 10.00pm daily