Chow Jia Hui On Safe Sex
Chow Jia Hui, aka Chow, is no stranger to sharing her life on social media. Whether it's experimenting with makeup looks or discussing topics like sexual health, Chow always expresses herself in a way that is fun, honest and relatable.
ICYMI, the multitalented host and actress recently appeared in a series of Durex videos. We spoke to Chow to find out more about the videos, her own experiences discussing sex with her family and friends, and how the videos opened up conversations about safe sex with her followers.
Chow's own experiences talking about sex growing up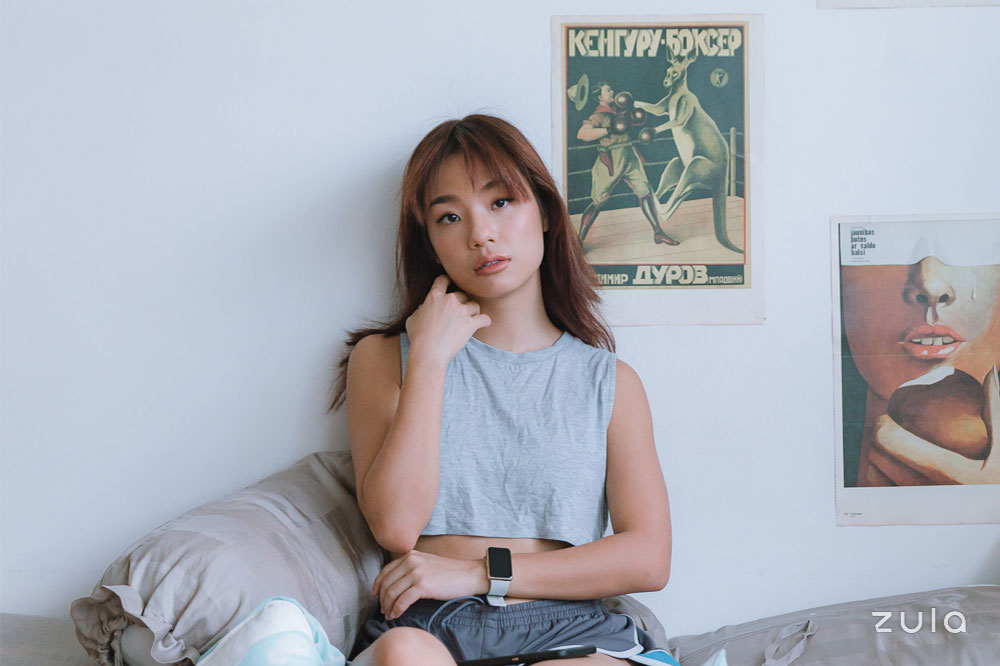 "I've always been open about having conversations about sex online, especially when it comes to sexual freedom or people embracing their own sexuality and, of course, safe sex," Chow reveals.
"It's quite the opposite of my experience in my personal life," she adds. Growing up in a conservative Singaporean household, sex was not something that was discussed at the dinner table—or anywhere else, for that matter. 
In her late teens and early twenties, Chow, and the people around her, started to explore their sexuality. She knew nothing about the topic of sex and remembers wishing she had known more. 
"For example, one thing that I've always had to think about is that no one talked to me about what protection was and how to use it, let alone say it's important. And how my first few times having sex were very unpleasant experiences because I didn't know what to expect."
That's what inspired her to use social media as a platform for discussion. "I'm trying to [create a] space for people to converse about these sorts of topics without feeling like they are being judged, or that they cannot be curious and honest." 
So when Durex asked her to appear in a video series as part of a campaign on safe sex, Chow jumped at the chance. "The objective of opening up conversations about safe sex resonated very strongly with me," she tells us.
Appearing in Durex's videos opened Chow's perspectives
The result is We Need to Talk, a series of 4 videos. Featuring local actors playing a parent, child, friend or partner, the relatable videos almost act as a guide for Singaporeans on how to approach the topic of safe sex with different people in your life. 
Chow appears in 2 of the videos, acting as a daughter and girlfriend.
"Ah girl, can we talk about sex?"

In the former, she plays a daughter whose mother broaches the topic of safe sex with her. Chow's on-screen mum says, "I know this might be uncomfortable, but if you don't talk to me about it, who else is going to teach you about such things?"
Even when she was on-set, Chow remembers feeling the impact of the conversation. 
"It was a very emotional moment. The mother was showing her care and concern by bringing up these topics with her daughter. I remember thinking, 'Wow, I've never felt like this before,' because my family had not approached me this way."
She adds, "Whether or not my parents talked to me about sex, I was going to have sex anyway. What better way to introduce this than in a safe space and a healthy conversation?"
Chow hopes that the videos empower people who have not yet had sex to take a few steps to understand the topic a bit more. This way, they have an idea of what to expect and know what safe sex is "before they jump into exploring their sexuality".
Another topic brought up by her "mum" in the video is that of consent. Chow stresses, "If anybody pressures you, you can always say no. This is important for people to understand whether or not you've already had sex, or about to have sex for the first time."
"Baby, can we talk about sex?"

In the second video, Chow acts out the struggles women face when bringing up using a condom with her on-screen boyfriend. 
Chow shares how she was very shocked when a friend once told her that she doesn't use a condom with her boyfriend. "She told me that they don't need [it] because you can just 'pull out'. People think that if you pull out it's going to be okay, but they don't understand the risks that come with that."
She emphasises that "safe sex is not just about [avoiding] pregnancy. It's also about protecting yourself from diseases and infections that are way more common than you think."
Besides finding it awkward to talk about condoms with your partner, Chow mentions how some people are too shy to even go into a store and buy condoms. "They are shy because they have this perception that sex is taboo, it is something they're not supposed to be doing. It has been cultivated within us for so many years. That if we do this, we are 'bad people'. 
By breaking the taboo of talking about sex, the videos highlight how we shouldn't be afraid to talk to the people we love about something so intimate and personal.
Opening up conversations about safe sex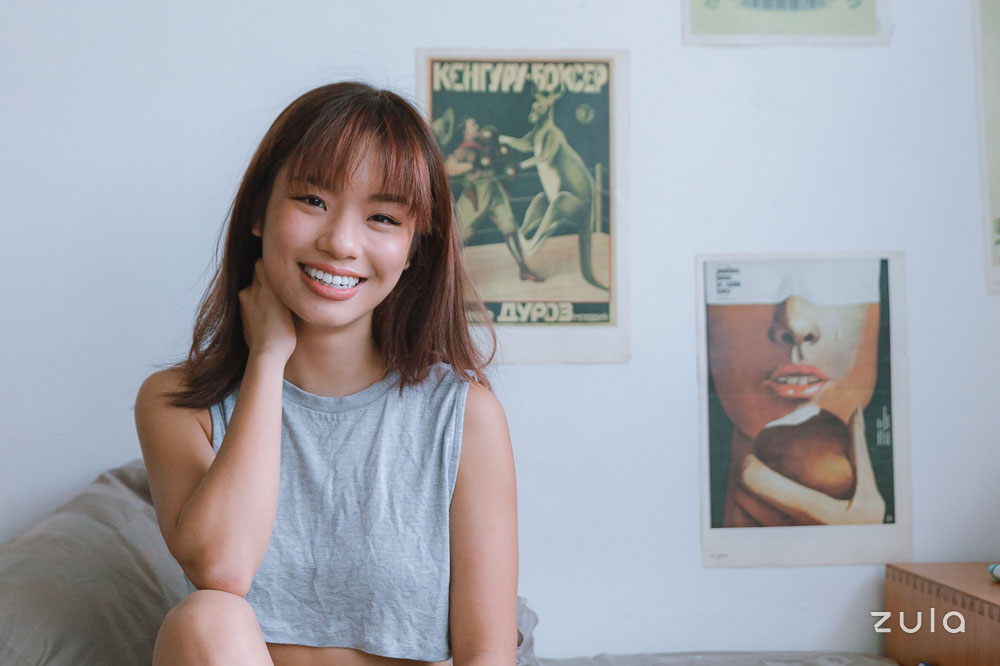 The aim of Durex's We Need to Talk videos is to encourage conversations about safe sex. And, it seems like they did just that. After she shared the videos online, Chow reveals that a lot of people reached out to tell her that it was a conversation they wanted to have and how they're glad that there's more content created about it.
"One of the most common conversations was people saying that their family would never talk about sex with them like [in the video]." To Chow, this proves that the videos "hit the nail on the head". 
These conversations with her followers reinforced Chow's initial understanding that "there aren't enough platforms for people to be able to discuss this in a comfortable manner without feeling awkward, embarrassed, or the need to be controversial." 
"I don't have one-night-stand stories to share with you. But I can share with you my first experience with sex, how it was confusing…these are things that people do go through," she shares. 
For Chow, it's about wanting other people to feel as comfortable talking about safe sex as she does with her good friends. 
Her group of close friends, whom she proudly describes as intelligent and bright women, have created a safe environment to encourage such discussions with no judgement. They've talked about everything from "sexual health to even our sexual kinks". 
"It's perfectly fine to talk about all of them. These conversations have value…they make you feel that you can be honest, real and be yourself."
Chow Jia Hui Wants To Encourage A New Normal With Durex's Videos
"Let's not go back to normal, let's start talking about sex," concludes each of the videos in the series. I wrap up the interview by asking Chow what she thinks a "new normal", where conversations about safe sex are no longer taboo, will be like for Singaporeans. 
"Wow, I can't imagine," she muses before summing up her vision of a new normal: one "where people are informed and educated about safe sex before they have sex" and "people are able to discuss their sexual health in comfort, without feeling the need to hide."
We all deserve a safe space where we feel comfortable sharing our thoughts and emotions. Instead of feeling awkward or embarrassed, be brave enough to ask questions and spark conversations about safe sex with your parents, partner or friends. And if you need some support along the way, check out Durex's We Need To Talk videos. They'll help you find the words you need to embark on a safer, healthier and more satisfying sex life.
This post was brought to you by Durex.
Photography by Pichan Cruz
Also read:
Guide To Getting Tested For STDs In Singapore—Types, Procedures, Clinics & Cost