Trendy Low Maintenance Hairstyles
As much as we want to have fun or extravagant hairstyles, the reality is that Singapore is humid AF. This means frizzy hair, sweaty fringes or hard-to-maintain hairstyles throughout the day because of the constantly hot weather. Boo. 
Finding the perfect hairstyle to stay cool in Singapore's heat is pretty much a long process of trial and error. To help ladies with this issue, we sourced for trendy and low maintenance hairstyles on Gen Z's favourite app — TikTok. From wolf cut to curtain bangs, hopefully you'll have a new hairstyle to introduce to your hairstylist.
1. Wolf cut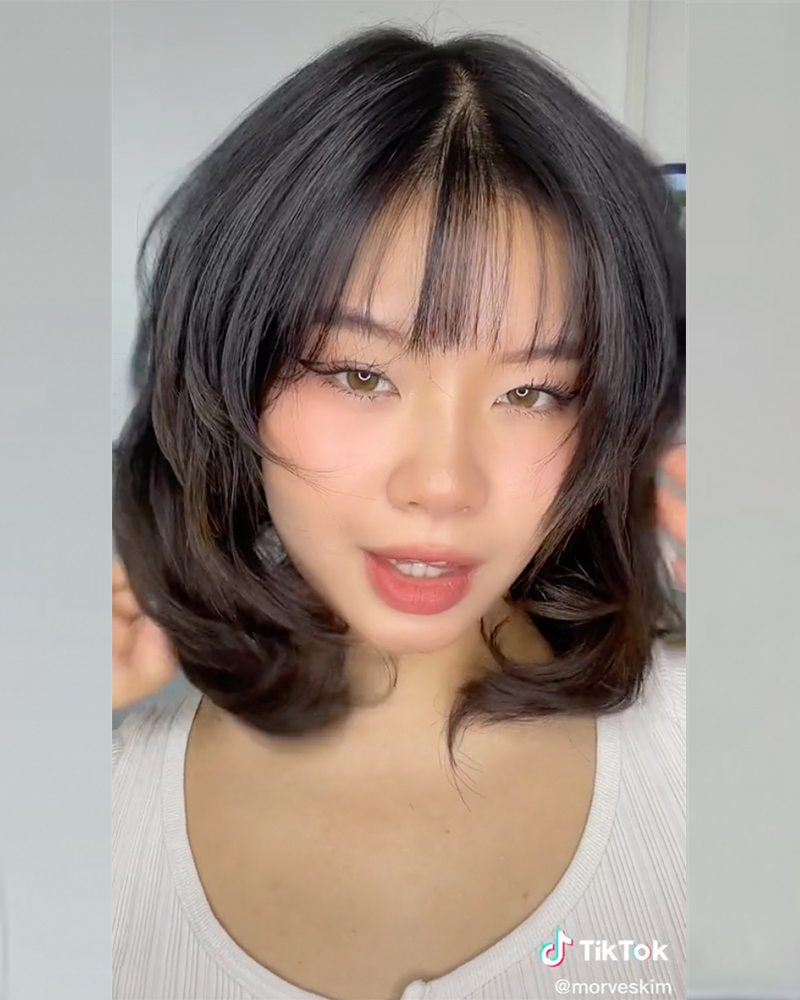 Source
A wolf cut is a chic combination of a shag and a mullet, complete with short layers in the front to frame the face. Meanwhile, longer layers are in the back to give off a choppy look. FYI, it's called a wolf cut because it's literally inspired by the wild look of a wolf.
The wolf cut gives off an effortlessly flawless look, serving "I woke up like this" vibes. TikTok has also proved that it can be easily styled in just 15 minutes. 
How to maintain: Make sure to go for routine trims to preserve the layers and shaggy lengths. But you can also grow it out to create longer and softer layers before switching up your hairstyle again.
2. Curtain bangs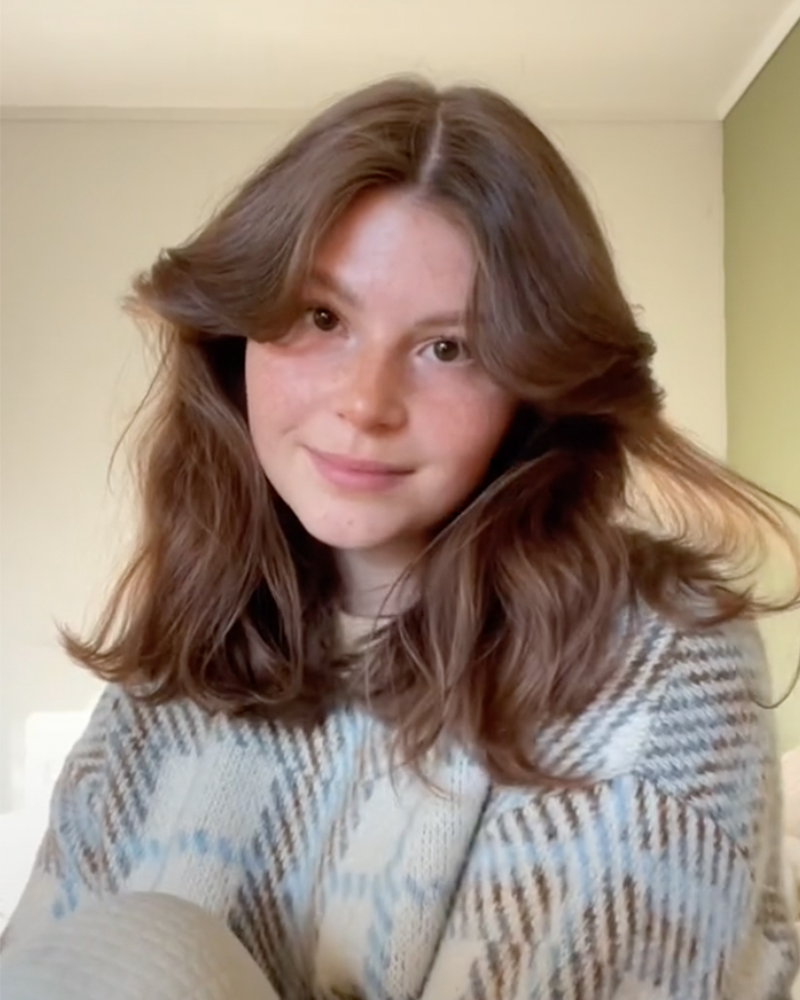 Source
Manifesting uwu girl vibes, curtain bangs, also known as airy bangs, are centre-parted fringes that are longer and cut into an arch. This fringe is then combed to the back of the head to give off a softer look, especially for ladies with a round face, since it highlights the cheekbones. 
With hot weather like Singapore, there's no need to deal with sweaty bangs plastered to your forehead. Check out this TikTok on how to style curtain bangs. 
How to maintain: Go for occasional trims and style your fringe towards the back of your head to add volume to your hair. Using a hair dryer and a round brush will make this look easier to maintain.
3. Blunt bob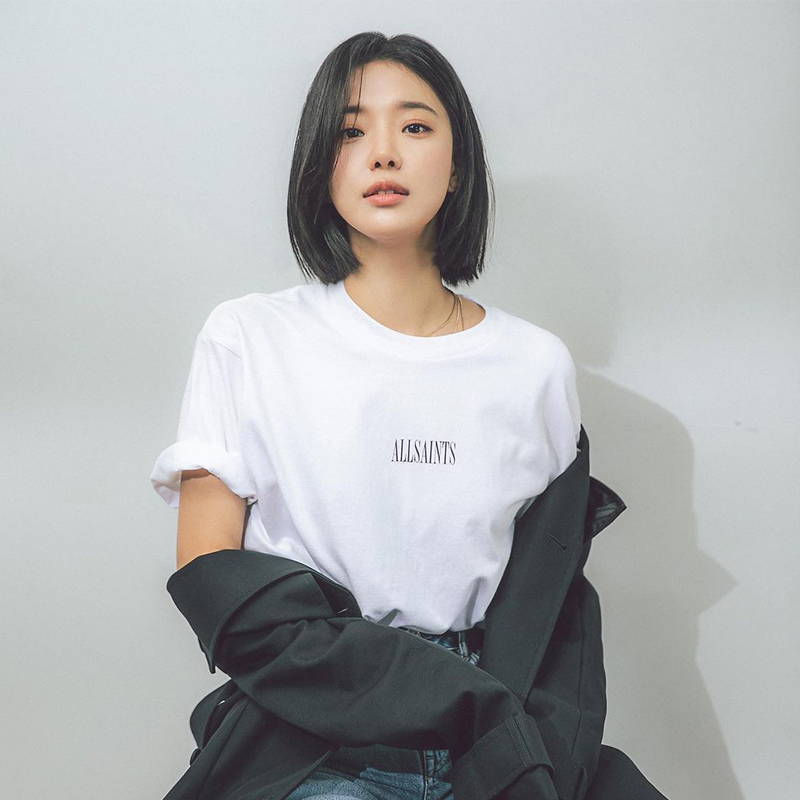 Source
For those with fine and straight hair, a blunt bob is suitable to add weight and volume. It gives off a thicker look while maintaining its lightness. A blunt bob is a shorter hairstyle cut into a straight line at the end — it's almost impossible to go wrong with this haircut.  
Fun fact: Korean actress Lim Semi once rocked this hairstyle for a magazine photoshoot, so you can channel your inner K-idol look with this hairstyle too. 
How to maintain: Go for occasional touch ups and trims to keep the ends clean and sharp.
4. Back undercut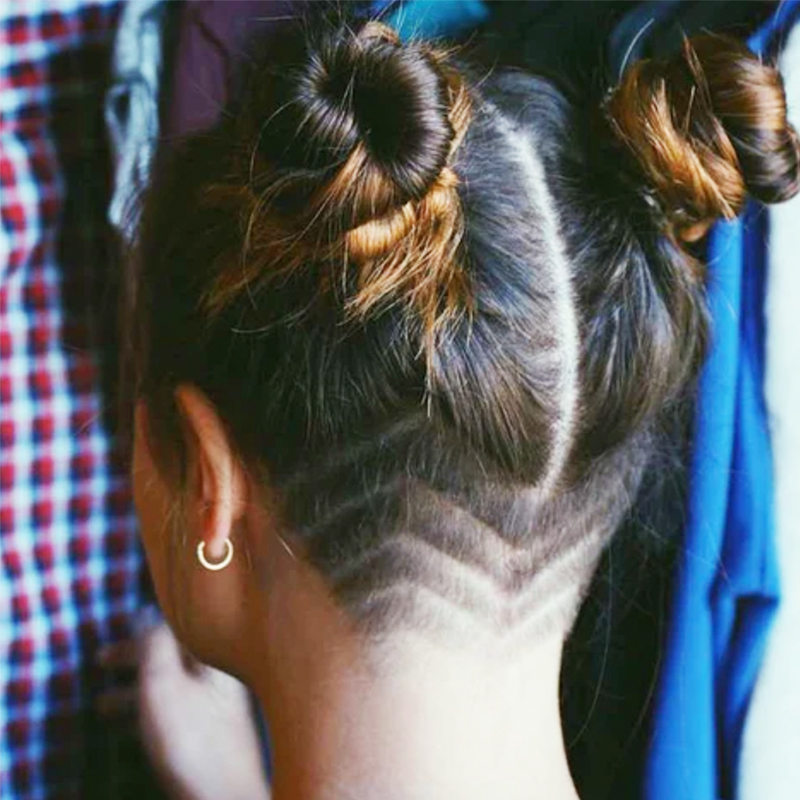 Source
PSA to all girls with thick hair: there's no need to stress about overly clogged shower drains anymore. Getting a back undercut will not just make your life easier, but it's also more effective for styling different hair styles. Yes, the struggle to tie everything up is real — your claw clips will thank you for this haircut. 
Plus, you can even add fresh designs and patterns that add to your look when your hair is up. For easier understanding, check out this TikTok that best demonstrates its effectiveness. 
How to maintain: It's easy to maintain if you have someone helping you to follow in the lines with a shaver. Otherwise, the shaved hair will take months to fully grow out, and it isn't obvious if you don't put up your hair since it'll be covered.
5. Hime haircut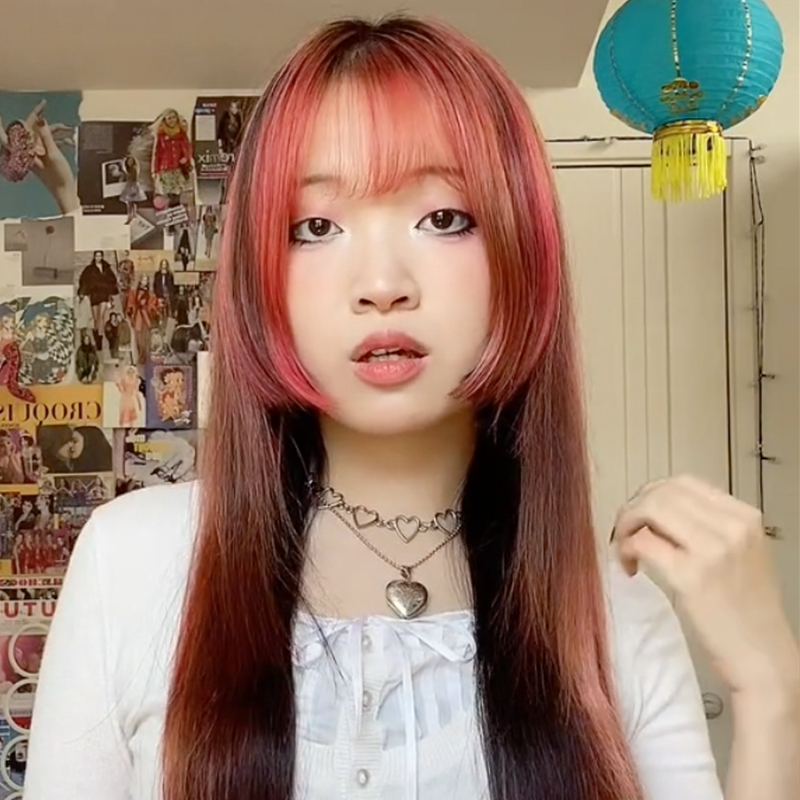 Source
"Hime" means "princess" in Japanese, which is why the Hime haircut is a common hairstyle of princesses in Japanese history. The Hime cut comes with cheek-length bangs, while the rest of the hair is worn long at the back. It's best suited for those with naturally straight hair.
This unique look is known for being on K-pop idol Momo from Twice and anime character Yumeko from Kakegurui. You can also switch up this look by adding waves for a more casual vibe. 
How to maintain: Occasional touch-ups on the front bangs are required to maintain its shape. Hair straightening is sometimes used for those without naturally straight hair.
6. U-shape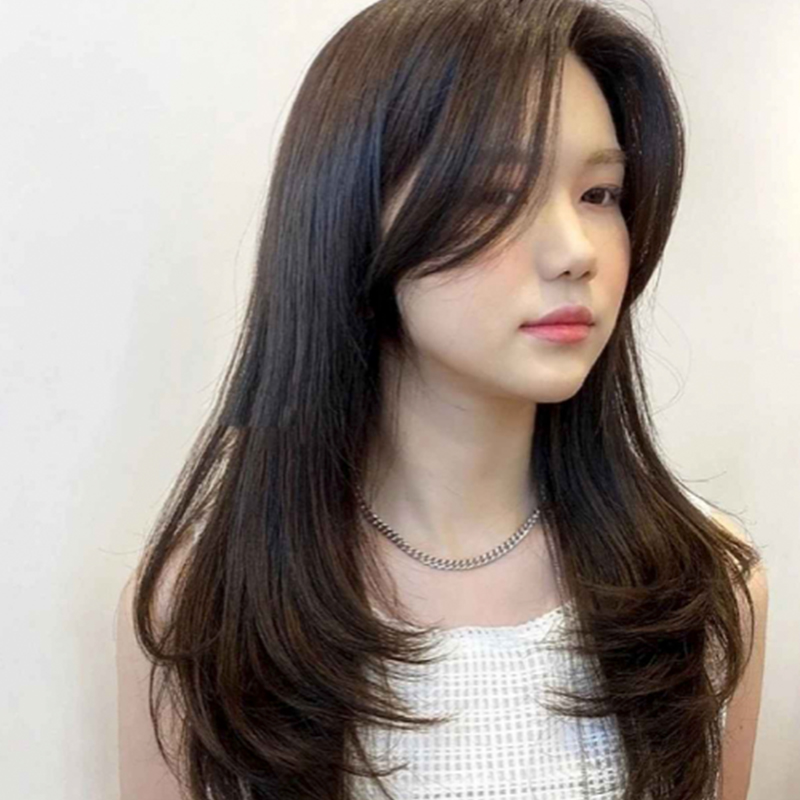 Source
Just like its name suggests, a U-shape haircut is layered into multiple U shapes throughout the head. The hair remains an even length throughout, with slight differences in the middle and side lengths. This layered look is similar to a V-cut as well. 
How to maintain: Freshen up the line every two to three months to maintain a light and voluminous look. It doesn't require much styling when going out, but ladies can curl the sides with a blow dryer and round brush for a gentle finish. 
Treat Your Hair To Stephen Knoll's Hair Care Products & Ensure Fuss-Free Styling
With these trendy and low maintenance hairstyles in mind, here's to hoping you'll be able to stay cool while rocking a new look. 
To ensure that your hair remains easy to maintain and style, hair care brand Stephen Knoll has a range of in-bath and out-bath products to keep everything in place.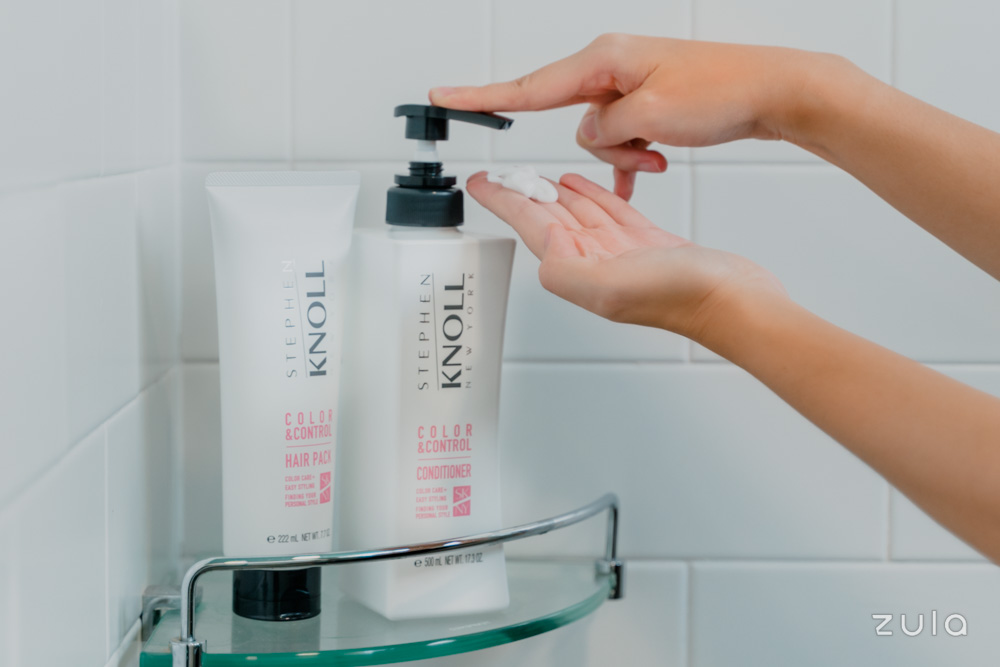 Stephen Knoll's Color & Control Shampoo and Conditioner 
If you're experiencing thinning hair that breaks easily with split ends, Stephen Knoll's Repair & Control Shampoo and Conditioner will resolve these issues while saving you a trip to the salon. It's retailing at $21.90 for 500ml each, complete with a refreshing and light floral fruity scent to get you through the day. 
Those with freshly dyed hair or experiencing hair breakage from frequent colouring and bleaching can get the Color & Control range in similar prices instead, aimed to prevent colour fading and damage while maintaining hair moisture.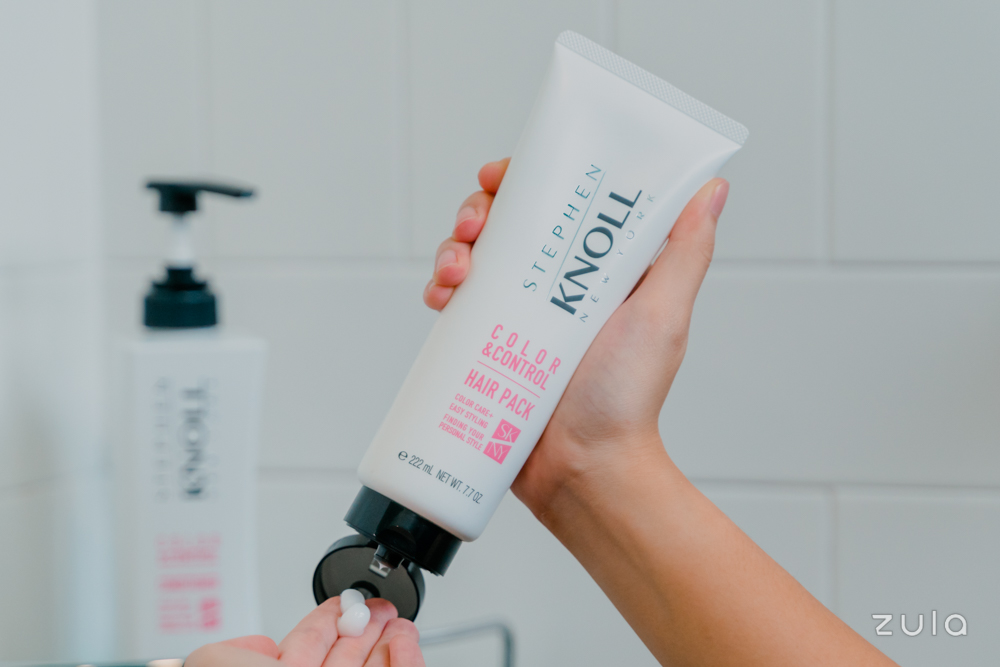 Stephen Knoll's Color & Control Hair Pack
End off your hair care routine with the Hair Pack that is silicone and sulfate free, available at $17.90 for 220g. Like the shampoo and conditioner, it comes in either Repair & Control or Color & Control to suit specific hair needs.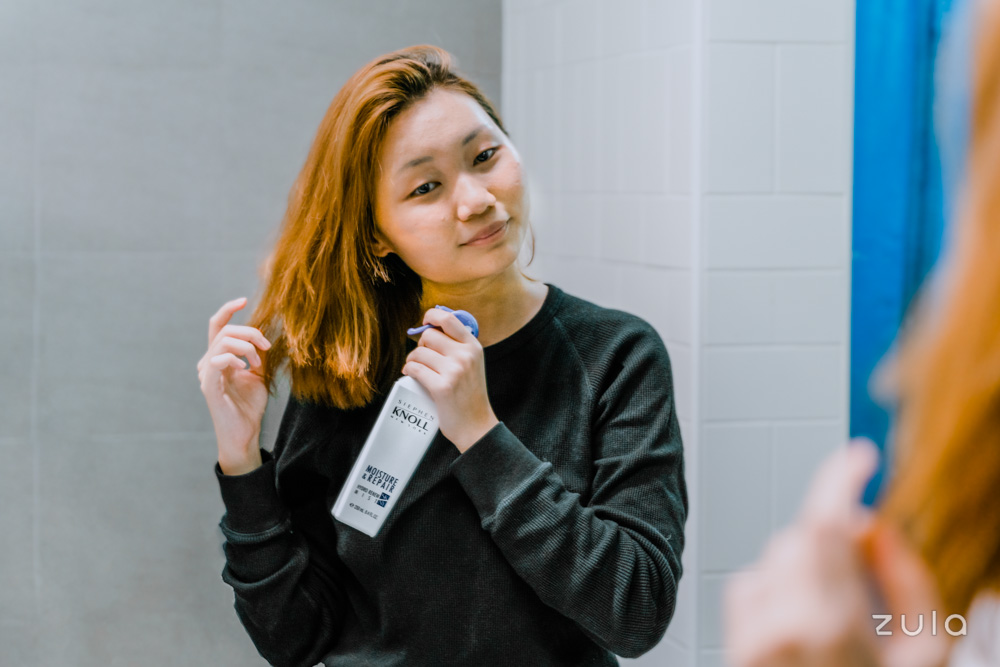 Keep your new haircut fresh and clean for your date night with bae by using the Hydro Renew Mist Moisture Repair. It comes in a spray bottle to gently smoothen tangle-prone and dry hair — now you can easily maintain that wolf cut or blunt bob from the comfort of home. 
The Hydro Renew Mist Color Protect serves to do the same for coloured hair too, retailing at $17.90 for 250ml each.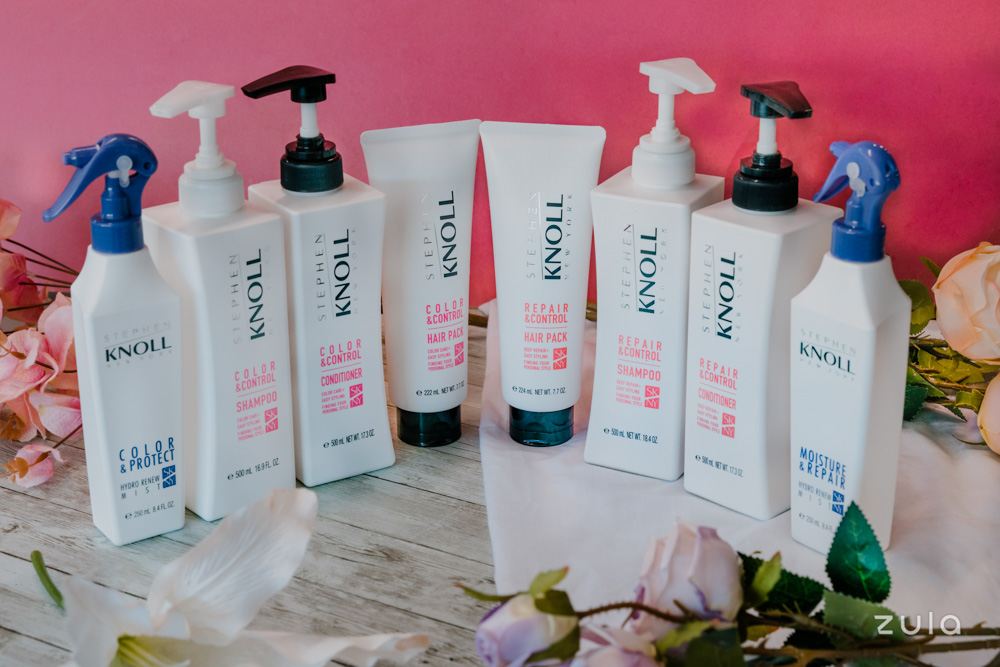 Good news for those who can't wait to try both Stephen Knoll's in-bath and out-bath hair care range —  Welcia-BHG is having an upcoming promotion from 9 September to 9 October 2022. 
Customers can receive 15% off on all products, and with any purchase of two regular sized Stephen Knoll products, you'll also be entitled to one free 80g Hair Pack while stocks last. Yes, like your hair, it's time to let your inner kiasu side shine too. 
Don't miss out on this deal to kickstart the 9.9 sales, available exclusively at all 12 Welcia-BHG stores islandwide. Or, if you prefer treating yourself to a packaged delivery, the products will be available from 9 September 2022 onwards on Welcia-BHG's official Shopee website.
This post is brought to you by Stephen Knoll.
Photography by Gan Guat.
Cover: Source, source, source
Also read:
7 Less Common Ways To Style Short Hair So You Can Beat The Heat While Looking IG-Ready