Christmas Trees In Singapore
In case you haven't looked at the calendar, we're fast approaching Christmas yet again. That means shopping for Secret Santa gifts, re-memorising "All I Want For Christmas Is You" lyrics and basking in the festive decor. 
With plenty of malls and outdoor areas decking the halls, there will definitely be no shortage of places to visit this year-end. But while we await this year's decoration to be set up, we ranked 10 most chio Christmas trees over the past years to get you into the Christmas spirit early – from unicorn-themed to colourful geometric tree designs.
10. Jurong East MRT Outdoor Area (2017)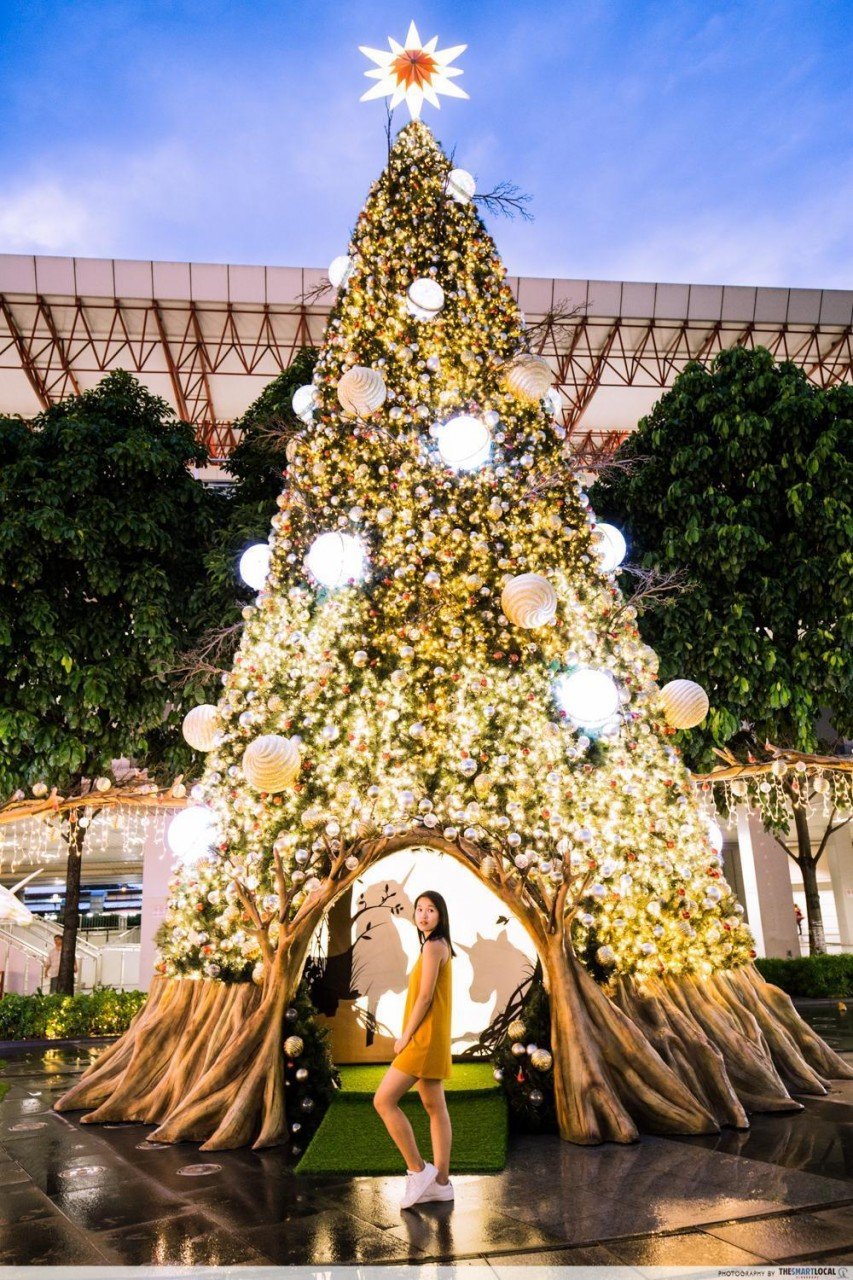 Source: TheSmartLocal
Fun fact: Jurong East has some of the best creativity for their Christmas tree designs every year. In 2017, their unicorn-themed tree brought the magic of Christmas with an enchanted forest feel, which made visitors feel like their very own Disney princess. 
Once inside, two silhouettes of unicorns also greeted guests, which made for a photogenic photo spot. 
9. VivoCity (2018)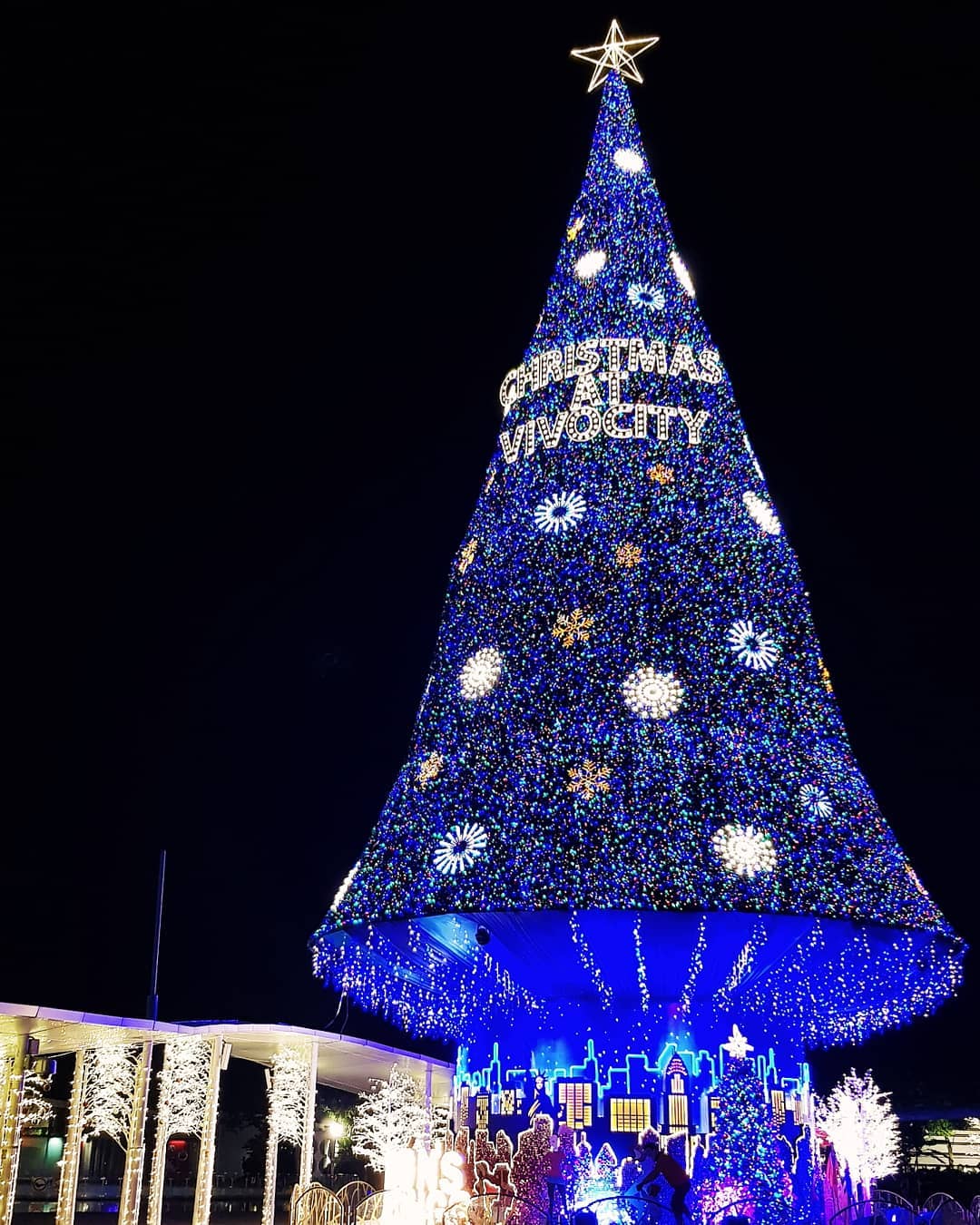 Source
With VivoCity's Christmas tree seemingly "levitating" above the ground, the 2018 edition captured our eye with its shimmery ornaments and sign that read "Christmas At Vivocity". The base of the tree was decorated with colourful neon lights and smaller lit trees too.
Located at Vivo's skypark, the 107-foot tall tree created the perfect atmosphere to chill with friends and loved ones.
8. ION Orchard (2020)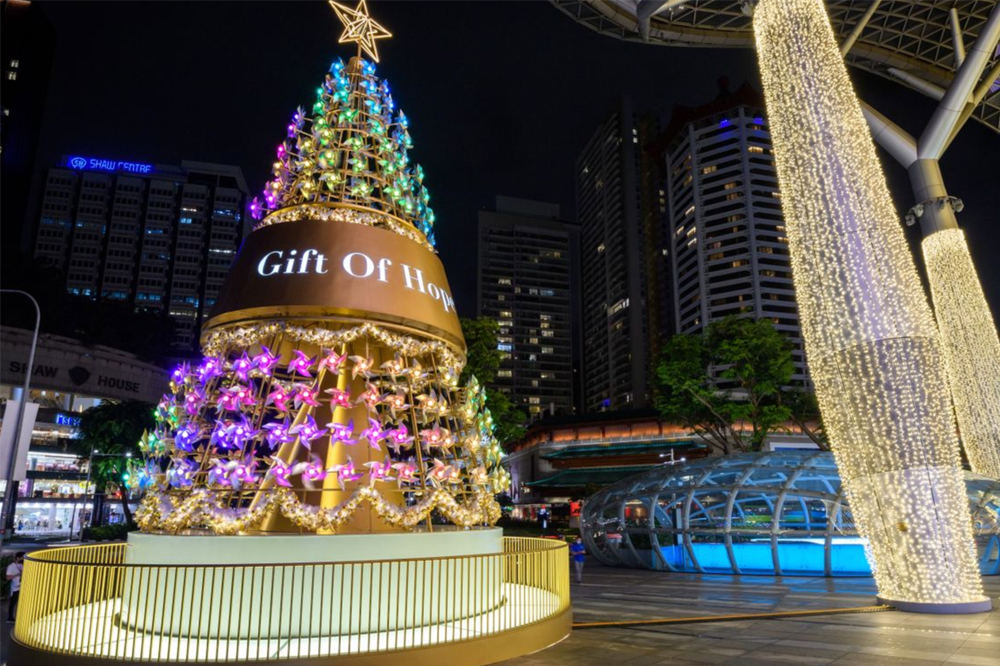 Source
ION Orchard in 2018 had a pinwheel-themed tree, adorned with over 250 pinwheels. The slogan of "Gift Of Hope" was emblazoned across the middle of the tree, which also expressed the true meaning of Christmas. 
The 20-metre tall tree was also sustainable, and lit up in different sequences. Representing optimism and liveliness, the tree's interactive experience also included the pinwheel blades spinning subsequently with the light sequence.
7. The Star Vista (2020)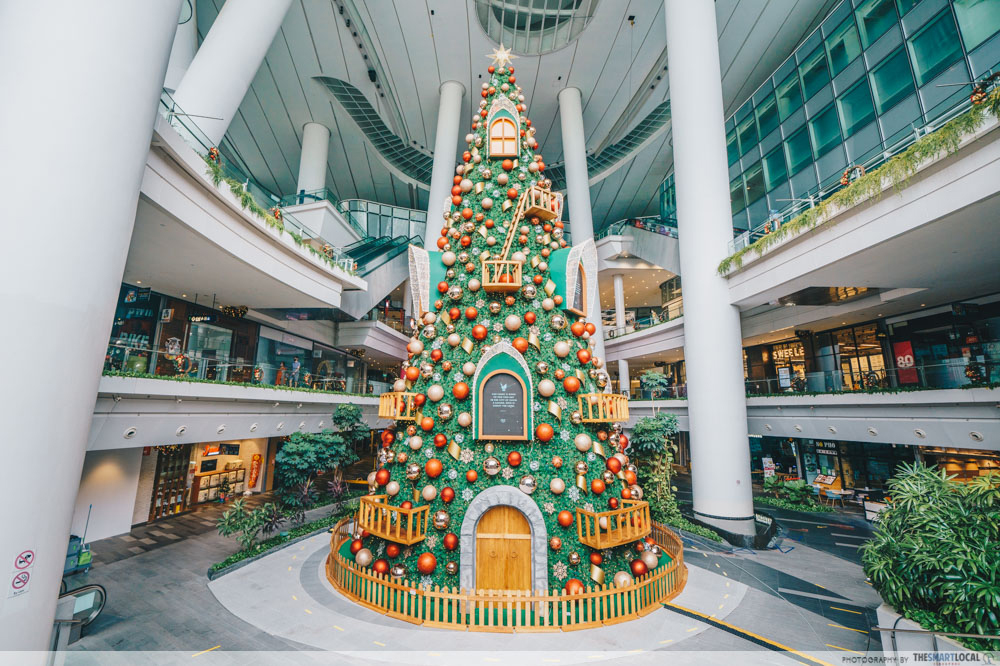 Source: TheSmartLocal
Christmas makes us think of hot cocoa, presents, and cosy little fireplaces in snow-decked homes. Despite us not being able to have an actual white Christmas in Singapore, The Star Vista's tree in 2020 comes pretty closest to that. 
The house-inspired tree is adorned with red, gold and silver ornaments, as well as little balconies and a ladder, which could've been a subtle nod to little elves staying inside the tree. Too cute.
6. Christmas Wonderland (2021)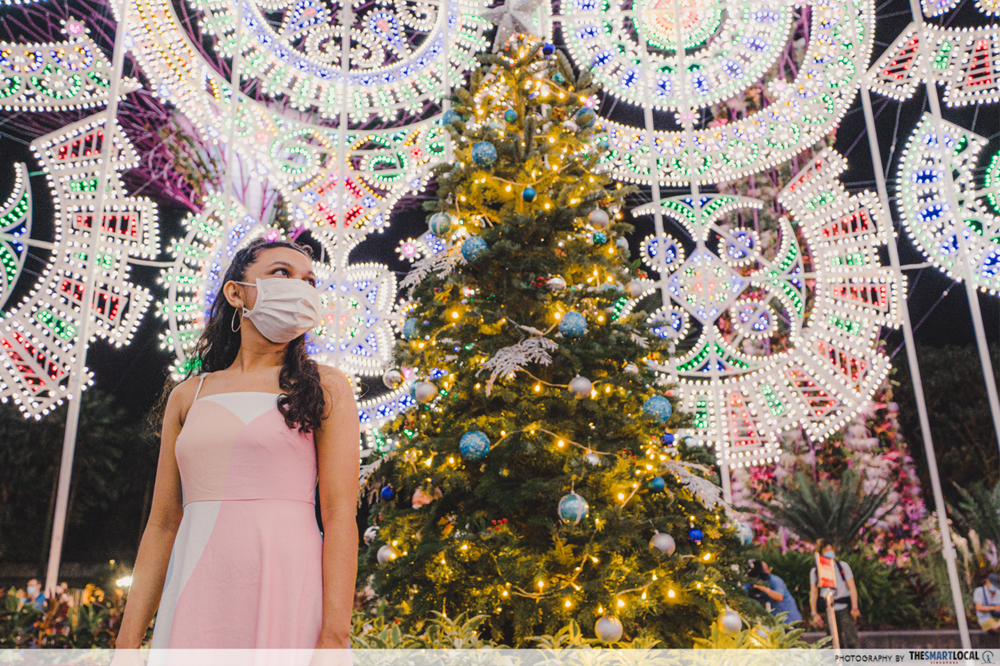 Source: TheSmartLocal
One of the more popular events annually is Christmas Wonderland at Gardens by the Bay. Whether you visit with a date, friends or with family, you'd be instantly hit with the full spirit of Christmas thanks to the many market stalls and elaborate light displays. 
The centre of the 7-storey tall Spalliera structure last year was home to their extravagant Christmas tree, which was decorated with snowflake ornaments, as well as blue and white baubles, all held together with chio fairy lights. 
5. Takashimaya (2017)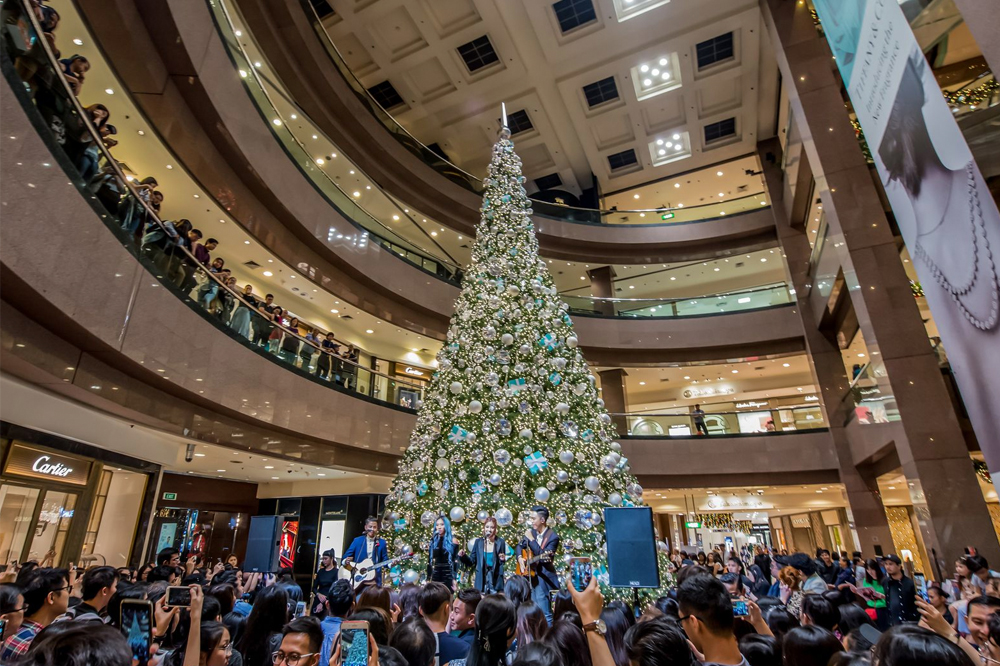 Source
In 2017, Takashimaya outdid themselves with a 40-foot tree, which was also part of a Tiffany and Co campaign. The ornaments on the tree included the iconic blue boxes from the brand, as well as white baubles and lights which resembled closely to snow. 
Even The Sam Willows went down and performed renditions of Christmas songs during the event, which unsurprisingly drew a large crowd armed with phones in the air to capture the occasion.  
4. 313 Somerset (2018)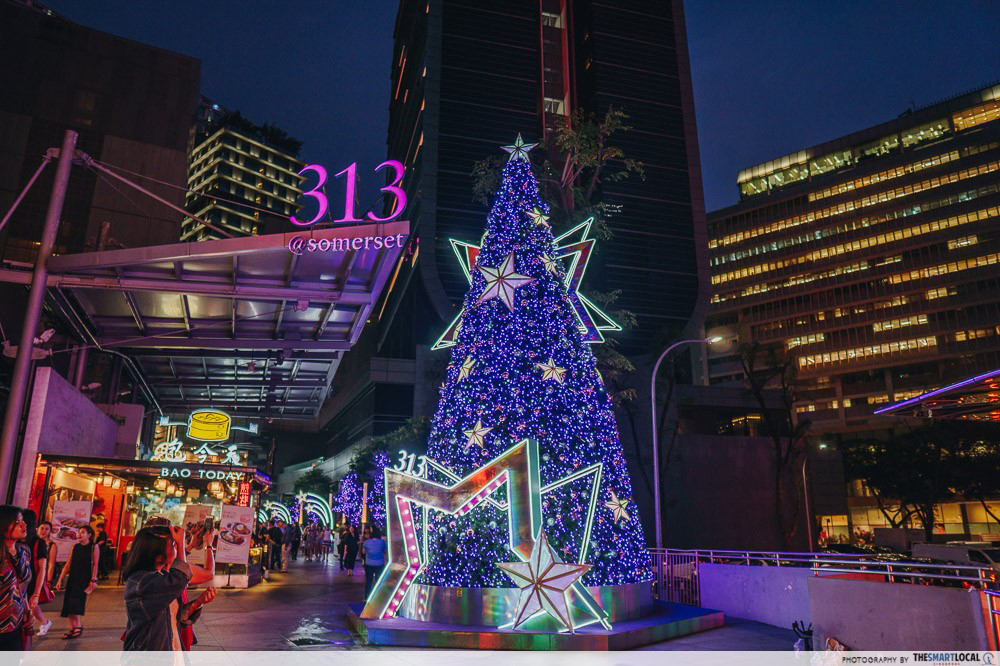 Source: TheSmartLocal
With 313 Somerset's tree in 2018, we didn't need to look up at the night sky to see stars. The purple and blue themed tree had huge structures of stars adorning it, as well as one forming the base as a photo spot. 
The tree also lit up in bright lights every night, standing out against the backdrop of buildings. 
3. Bugis Junction (2017)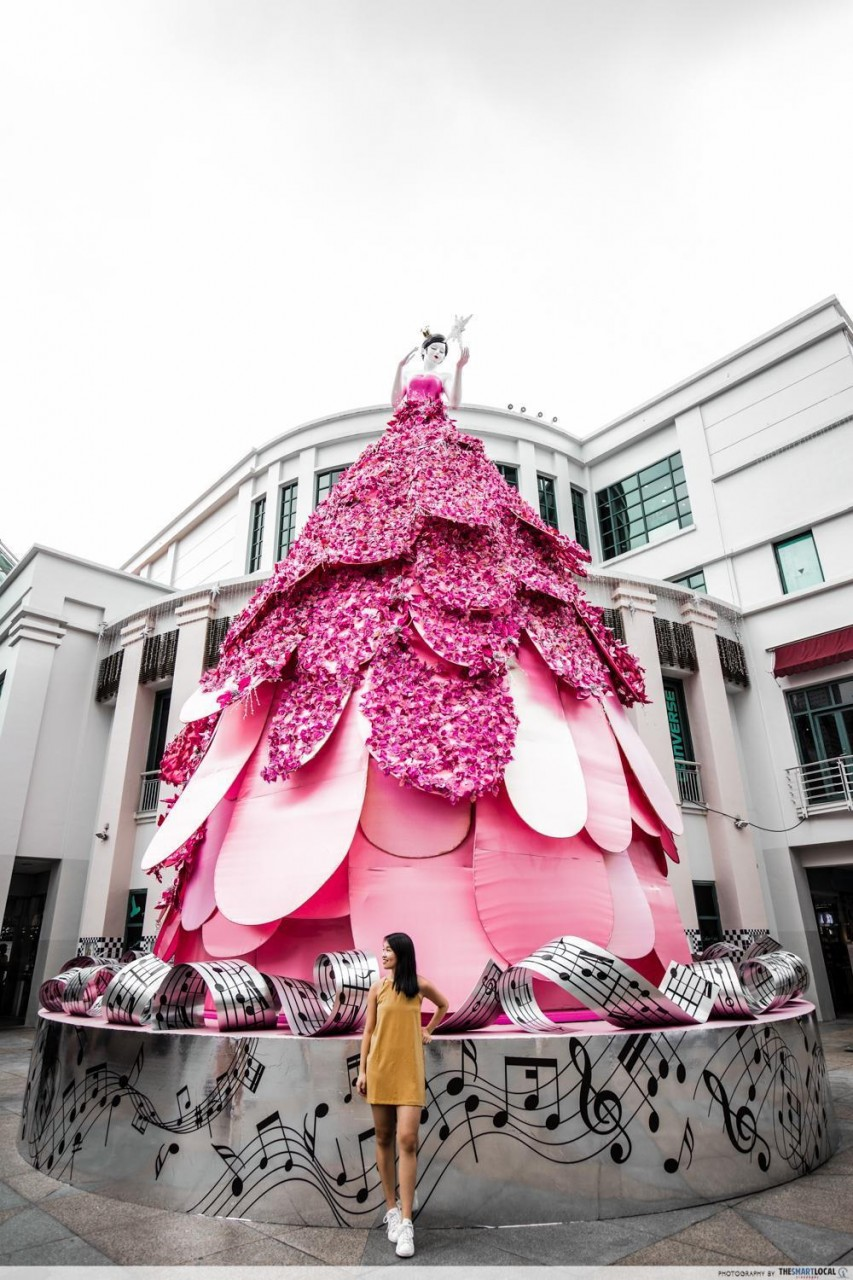 Source: TheSmartLocal
A huge part of Christmas is also all the familiar carols and songs, and this 10-metre tree at Bugis Junction in 2017 was decked from head to toe in pink, with strips of musical notes forming the base. 
The star of the show was at the top, literally. A figure of a woman holding the star made up the entire tree, and the "leaves" doubled as her petal dress. When music was played, she even twirled around like a larger-than-life musical box.
2. Millenia Walk (2017)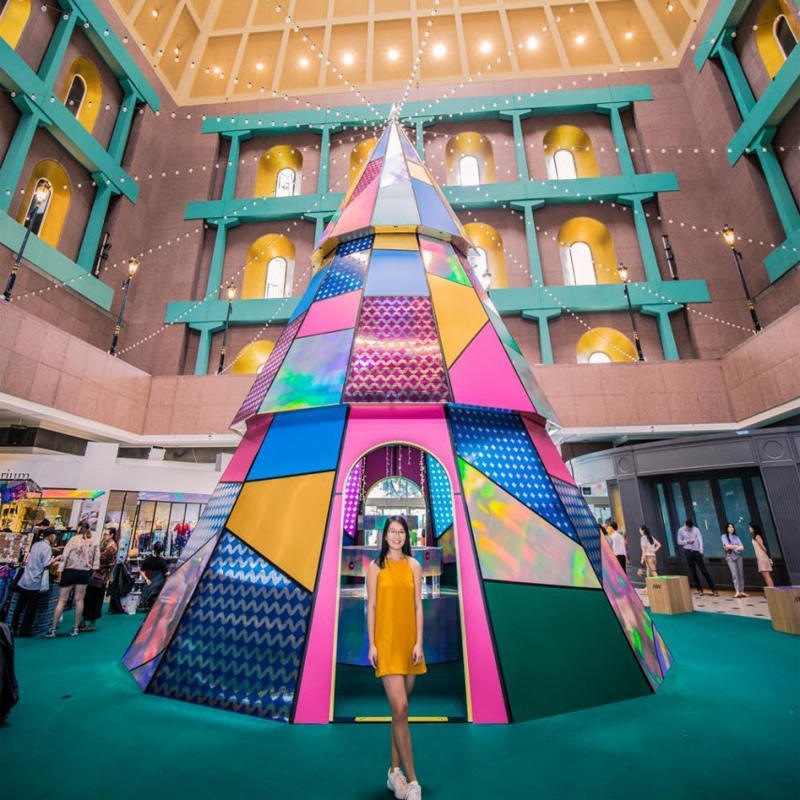 Source: TheSmartLocal
With this kaleidoscopic tree at Millenia Walk back in 2017, Christmas took on a very colourful theme. It had different patches of colours and textures put together, almost like a quilt, and had a more geometrical approach compared to the traditional tree shape. 
Furthermore, there were fairy lights decorated inside for lit selfies, while the space also had booths for Christmas shopping.
1. Wisma Atria (2021)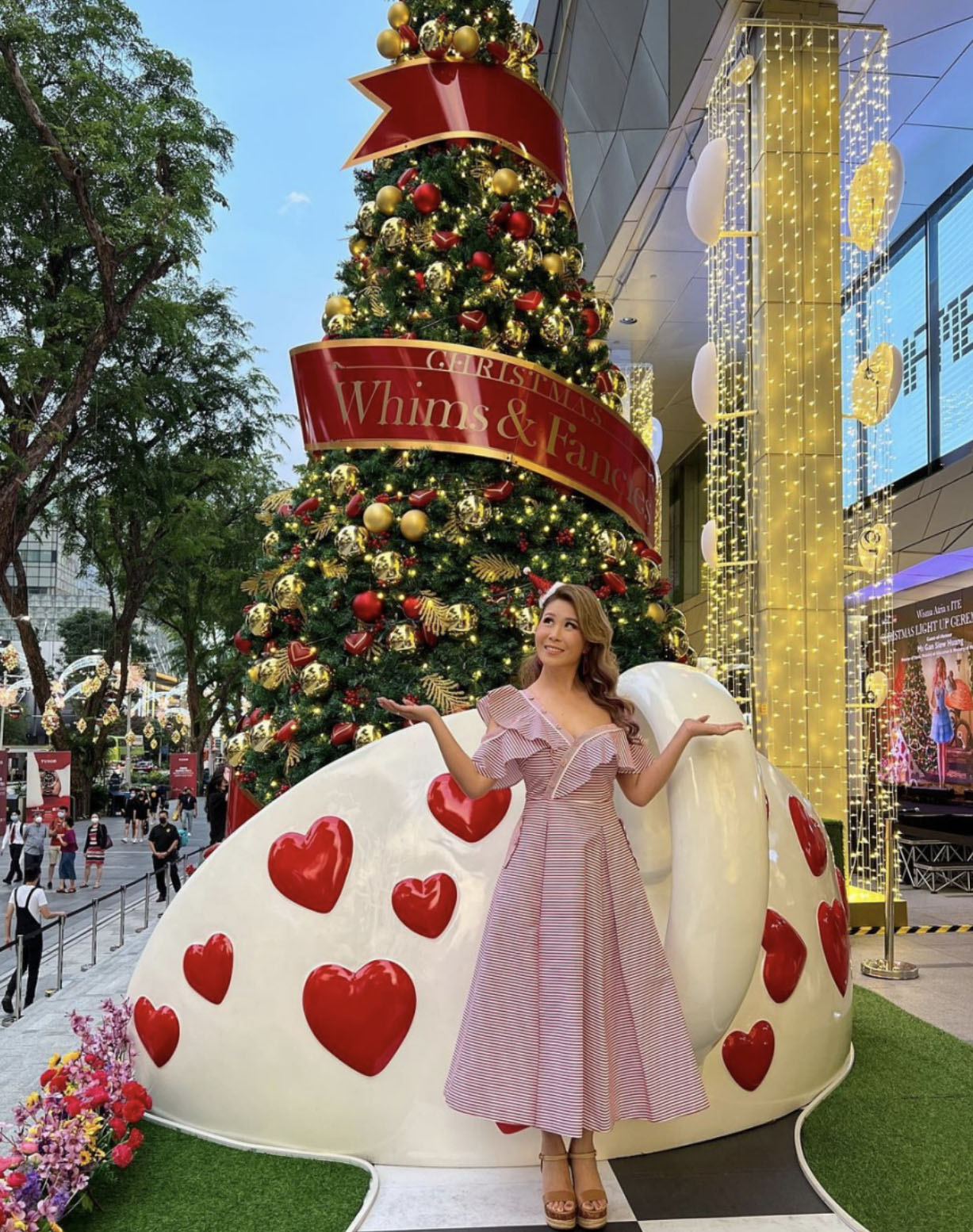 Source
The ultimate tree that married Christmas with the magic of fairy tales had to be Wisma Atria's in 2021, which featured an Alice In Wonderland theme.
Decked with red ribbons alongside red and silver baubles, the tip of the tree is topped with a giant teacup which people could grip for photos to prove they attended the Mad Hatter's tea party. To top it off, the floors had black and white checkered-designs and flowers around the structure. 
Spruce Up Your Christmas Tree & Decorations At Home With Masons Home Decor 
While we can't have giant Christmas trees in our home, we can still replicate the sheer joy of staring at one from the comfort of our living rooms. If you're looking for chio trees and decorations for your Christmas celebration this year, Masons Home Decor has you covered.
As one of the only brands in Singapore who sells hyper-realistic trees, Masons Home Decor has everything you may need to spend the festivities in style.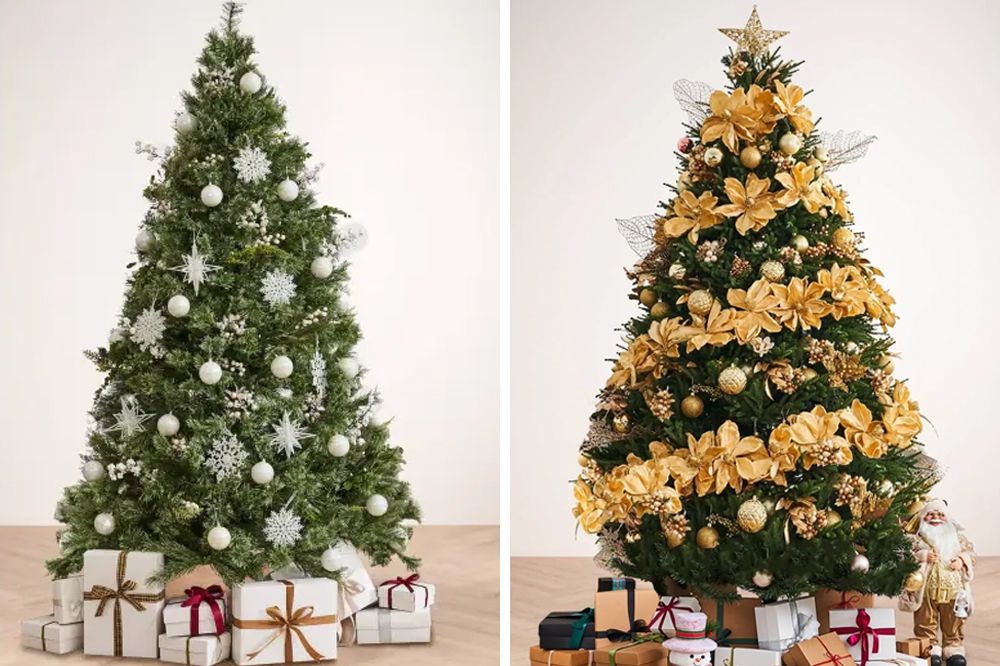 You can choose from Masons' different decorated trees
Source, source
Masons' trees are also easy to set up with easy-to-open branches, so you don't have to worry about a long and complicated process. FYI, the trees have extremely dense fir too, so you're guaranteed a long term investment for many future Christmases to come.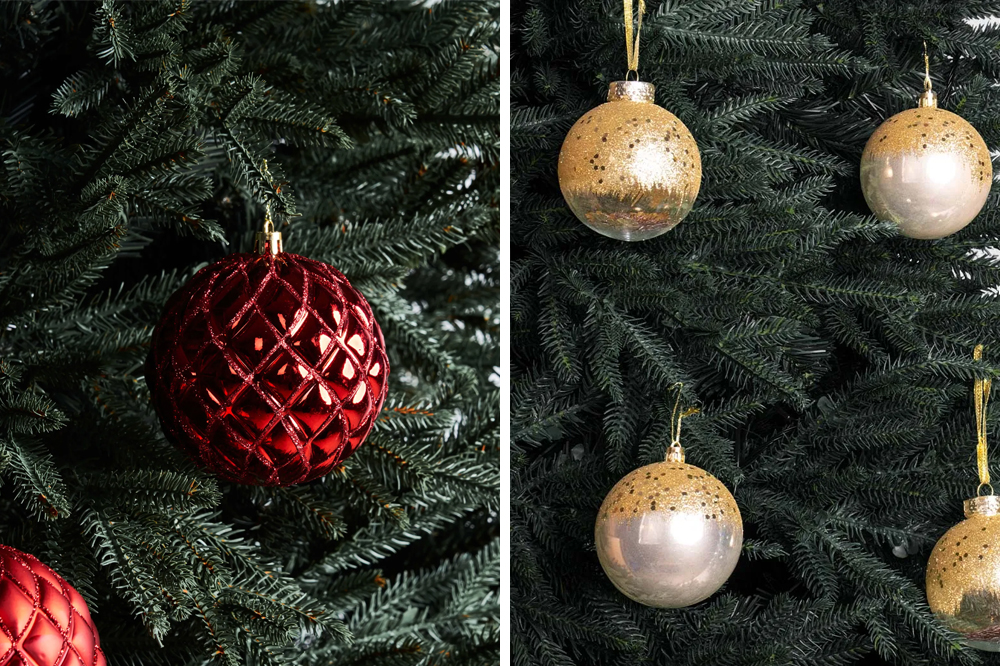 You can get red or gold baubles for your trees from Masons
Source, source
No Christmas tree is complete without the decor. For original and gorgeous accessories to hang, Masons Home Decor offers a wide variety of them in different shapes, sizes, materials and colours. If you prefer smaller decorations that won't overwhelm the overall look of your tree, Masons have wreaths and baubles starting from $1.90.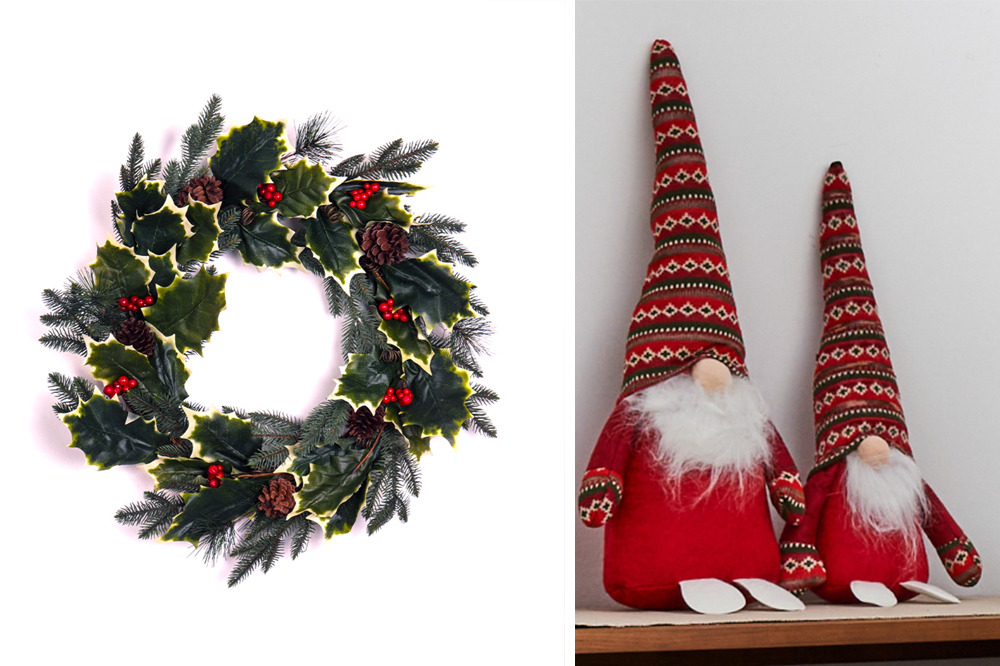 Masons also has Christmas wreaths and gnome plushies for you to decorate your house with
Source, source
All tree options and decor are available for purchase on the Masons Home Decor website. If you're trying to budget this coming season, you can also check out their Christmas tree bundles – don't miss out on the 60% Early Bird discount that will be ending soon. 
You don't have to worry about lugging home your haul or exorbitant shipping fees either – there is also free delivery for orders above $300.  
After all, the greatest gift of Christmas is the gift of love, and there's no better way to celebrate that than with some serious jingle bell vibes at home this year.
This post is brought to you by Masons Home Decor.