CNY #OOTD Hacks
The time to go bai nian is nigh, which means you're probably planning to pair your modern cheongsam with mahjong accessories for plenty of CNY #OOTD shots. But instead of posing against a plain wall like everyone else in Singapore, take advantage of the different houses you will be visiting and get creative.
Here's how you can up your Instagram game with 5 common HDB spots as your #OOTD background.
1. Basketball court
Basic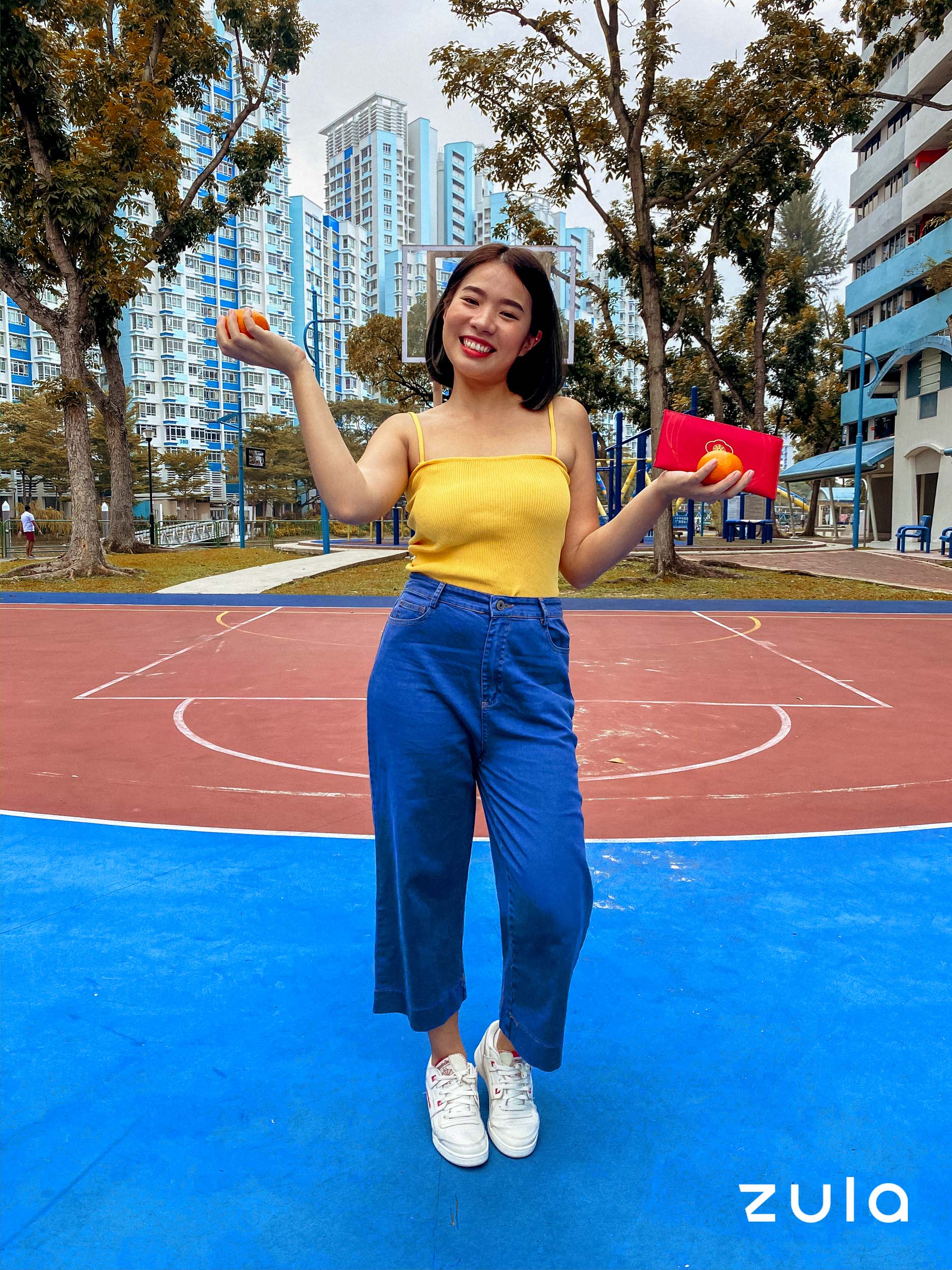 The wide open space of a basketball court makes a lovely backdrop for a photoshoot. Having your head framed by the basketball backboard is not a good look, though. And when your pants are accidentally twinning with a large portion of the court, it can make the picture seem off-balance.
Upgraded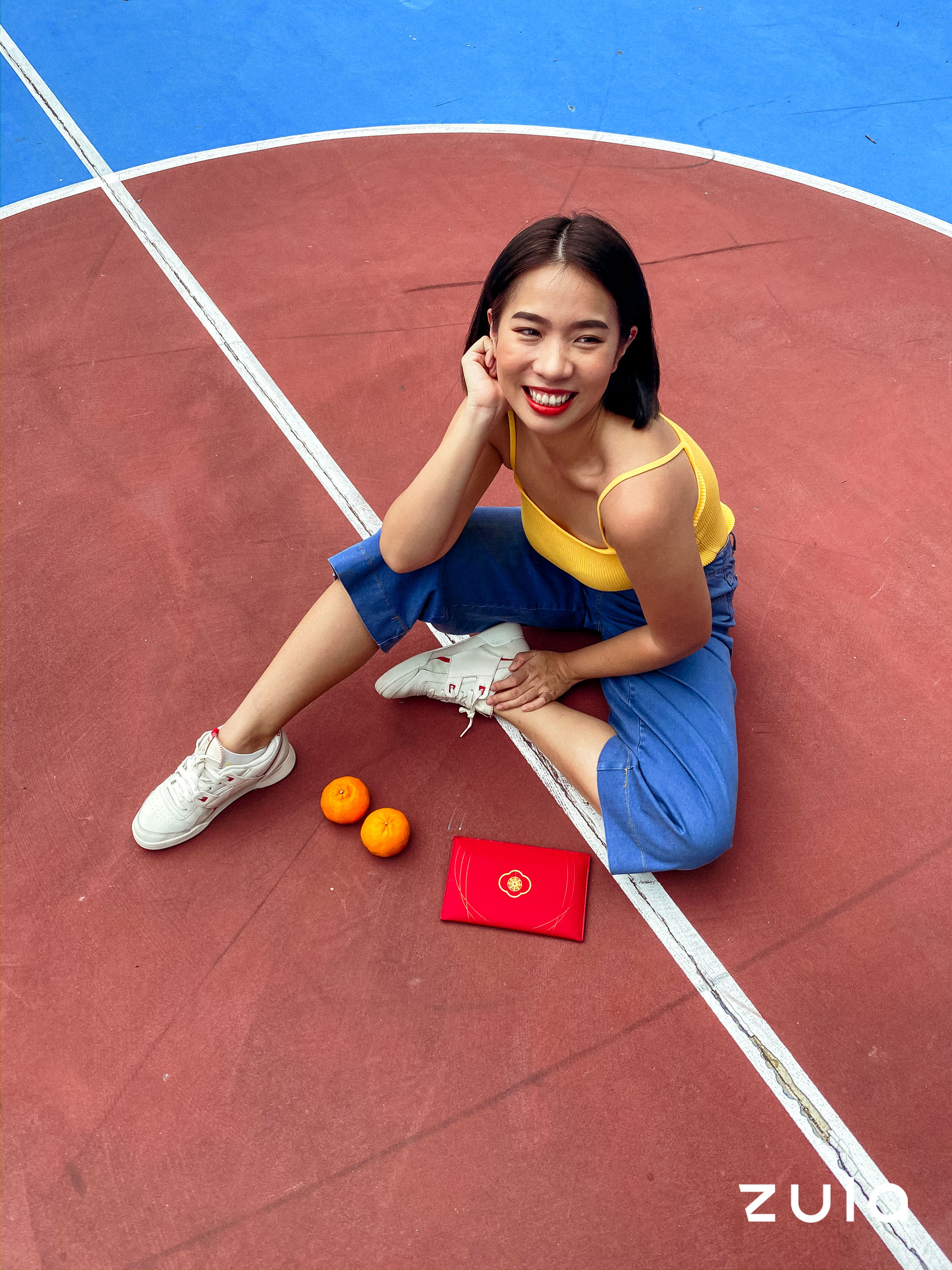 Depending on the colours of your outfit, sit on contrasting shades of the court's floor. Plop yourself on the ground and have your photographer shoot at a high angle. Play up your poses and werk your body for a dynamic #OOTD shot.
Bonus tip: Use your accessories and mandarin oranges to add pops of colours to the picture.
2. HDB lookout point
Basic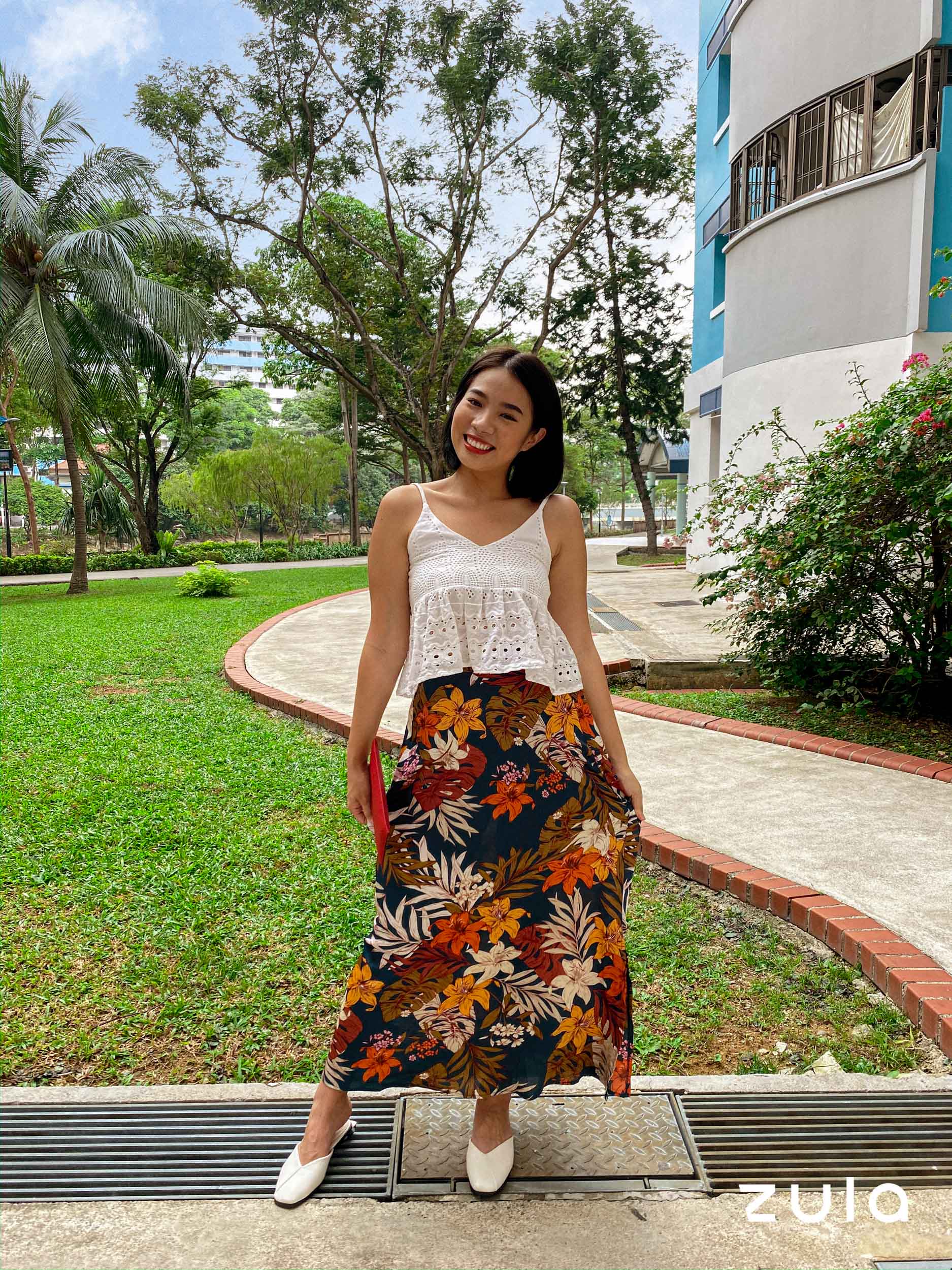 HDB areas are almost always blessed with lush greenery and winding paths, so it's hard to resist taking a picture of your #OOTD in the environment. If you're posing away on the longkang, however, much is left to be desired.
Upgraded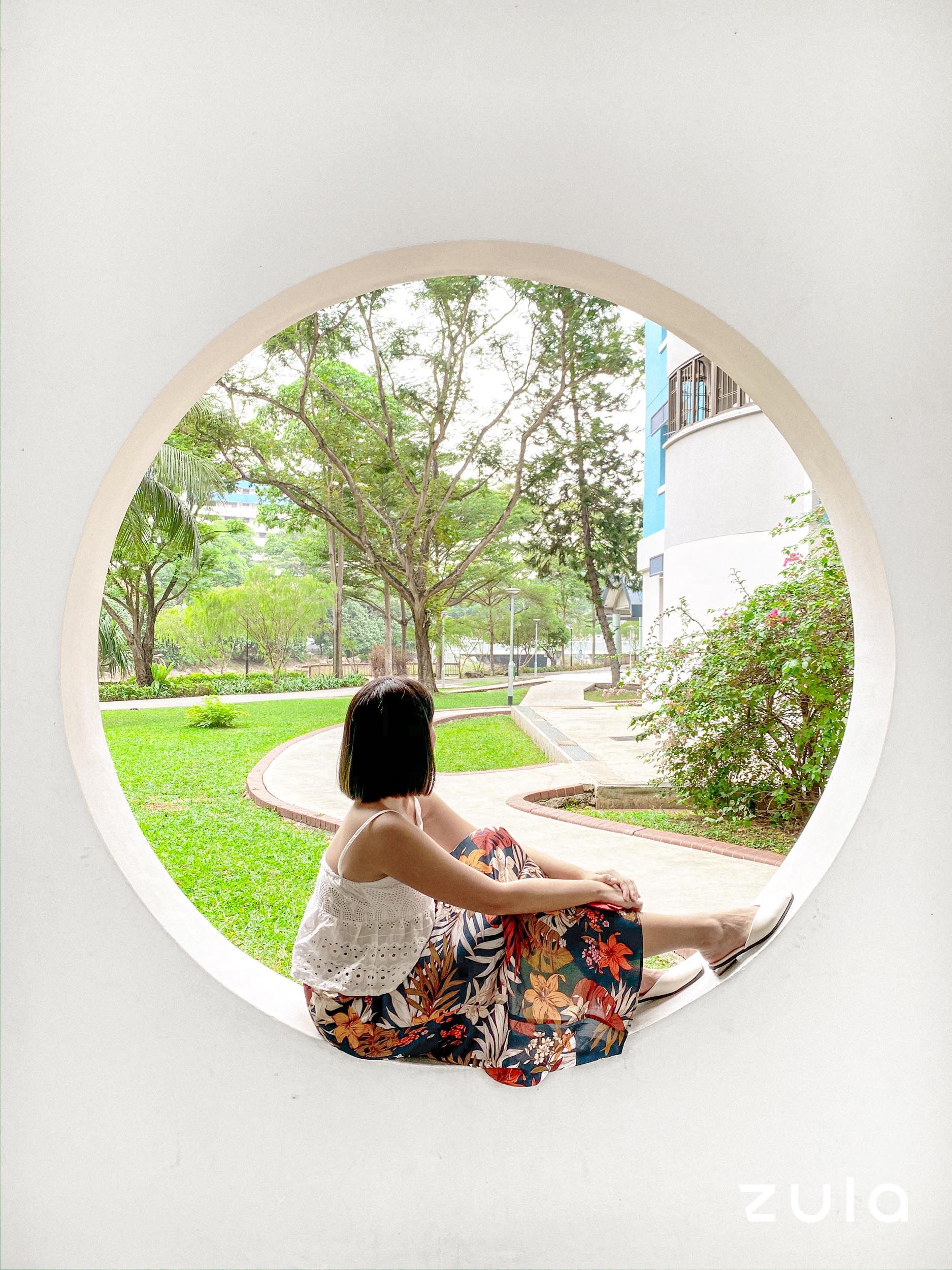 Step away from the drain and keep an eye out for a lookout point, such as this clean circle. Seat yourself on the ledge of the circle and use it to frame your picture. Peer out at the scenery as though you're surveying your kingdom in all its natural glory.
Bonus tip: Opt for a floral-printed skirt or dress to keep the botanical theme going.
3. Sheltered walkway
Basic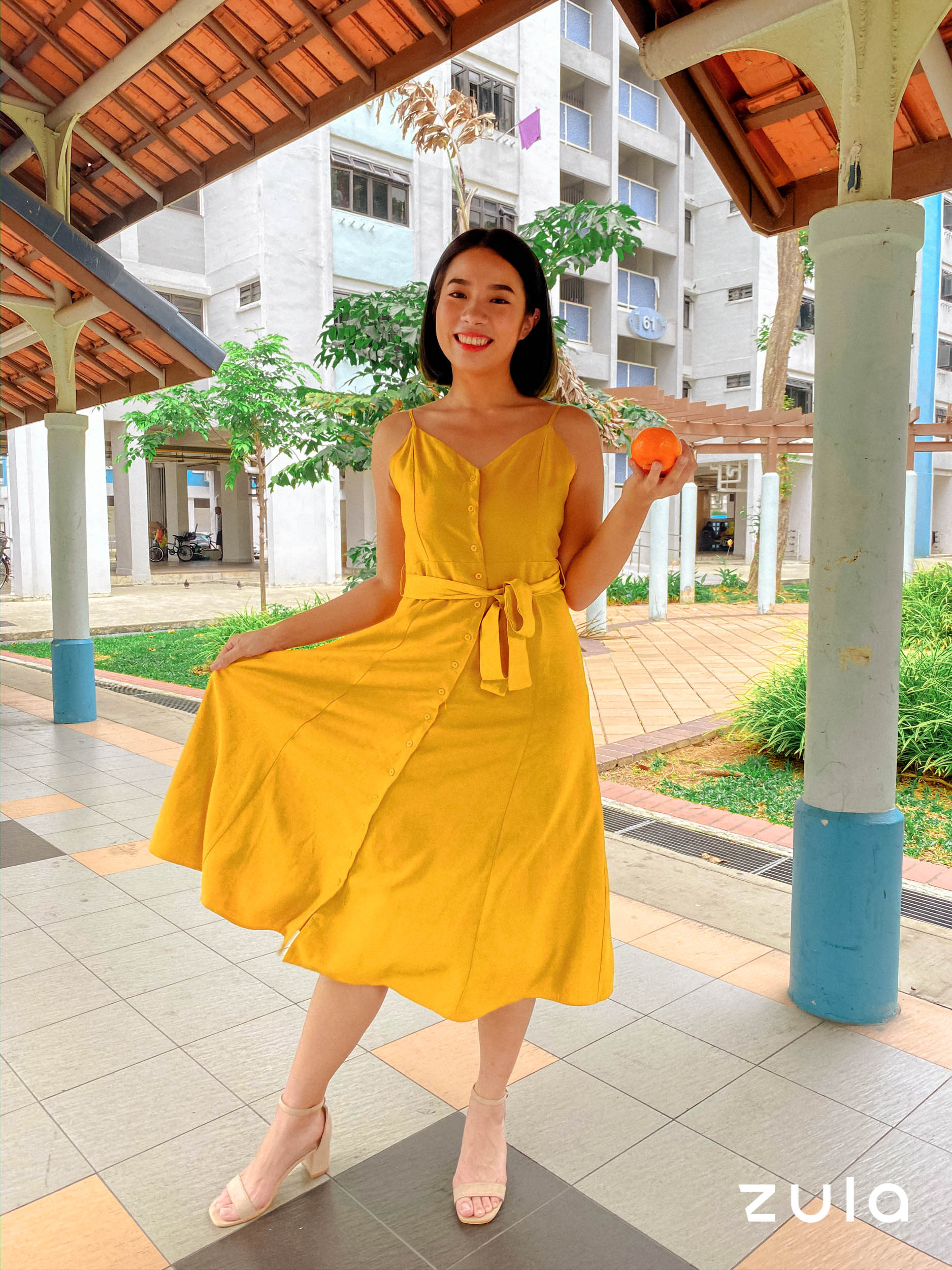 The sheltered walkway under most flats makes for a convenient spot to snap an #OOTD before heading up to your ah-ma's house. But if you're standing between pillars, you risk capturing a distracting background. No one's interested in parked bicycles and laundry that's been hung out to dry.
Upgraded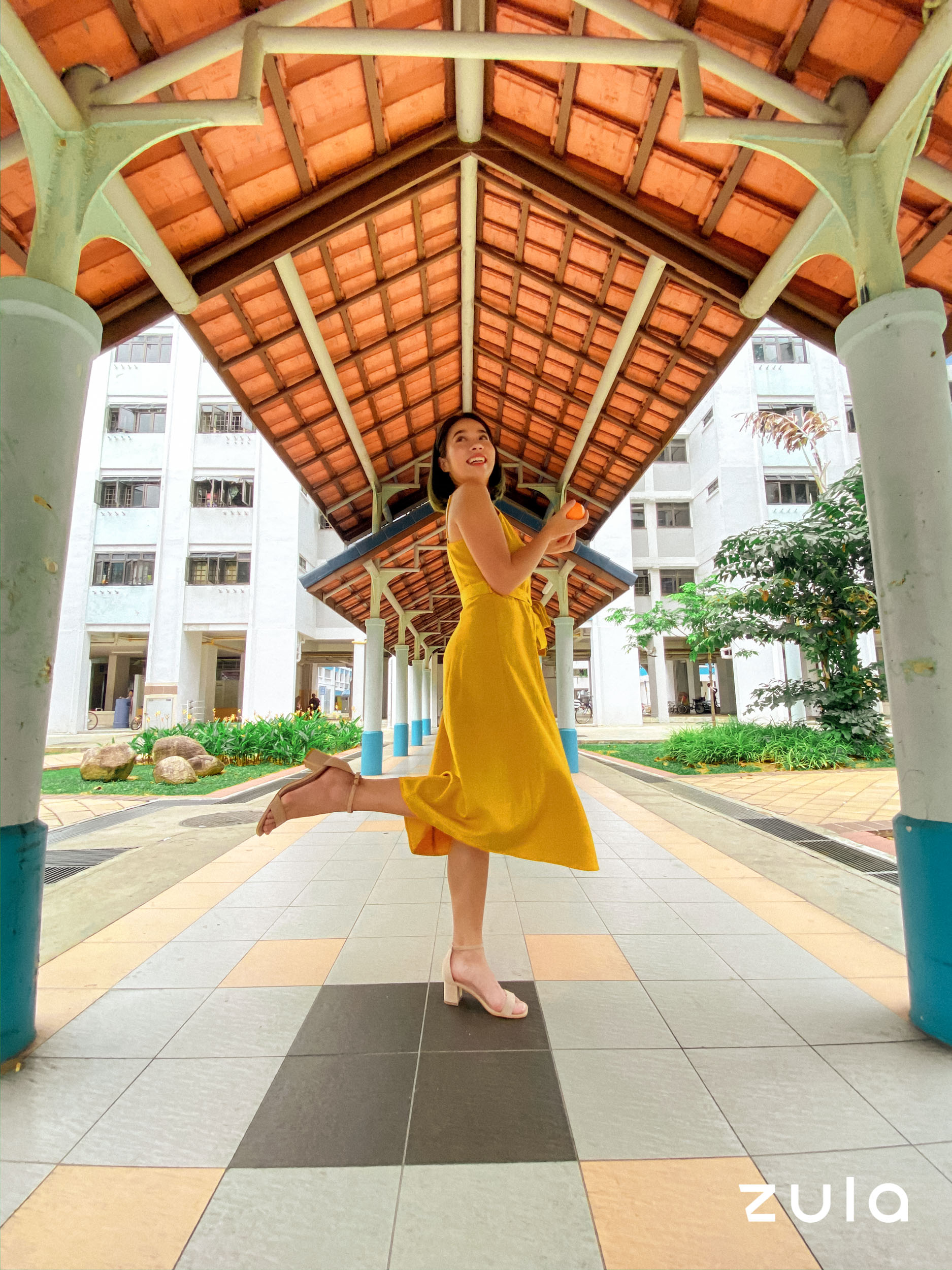 Our eyes are naturally drawn to symmetry. Instead of posing between pillars, stand in the middle of a sheltered walkway, so you'll literally be the centre of your viewer's attention. Shooting from a low angle will help lengthen your legs and capture details of the shelter too.
Bonus tip: Tilt your body to the side and lift a leg up to create subtle movement in your #OOTD.
Also read:
New Adidas Mickey Mouse Sneakers Come In A 3D Design For A Poppin' Chinese New Year
4. Multi-storey car park
Basic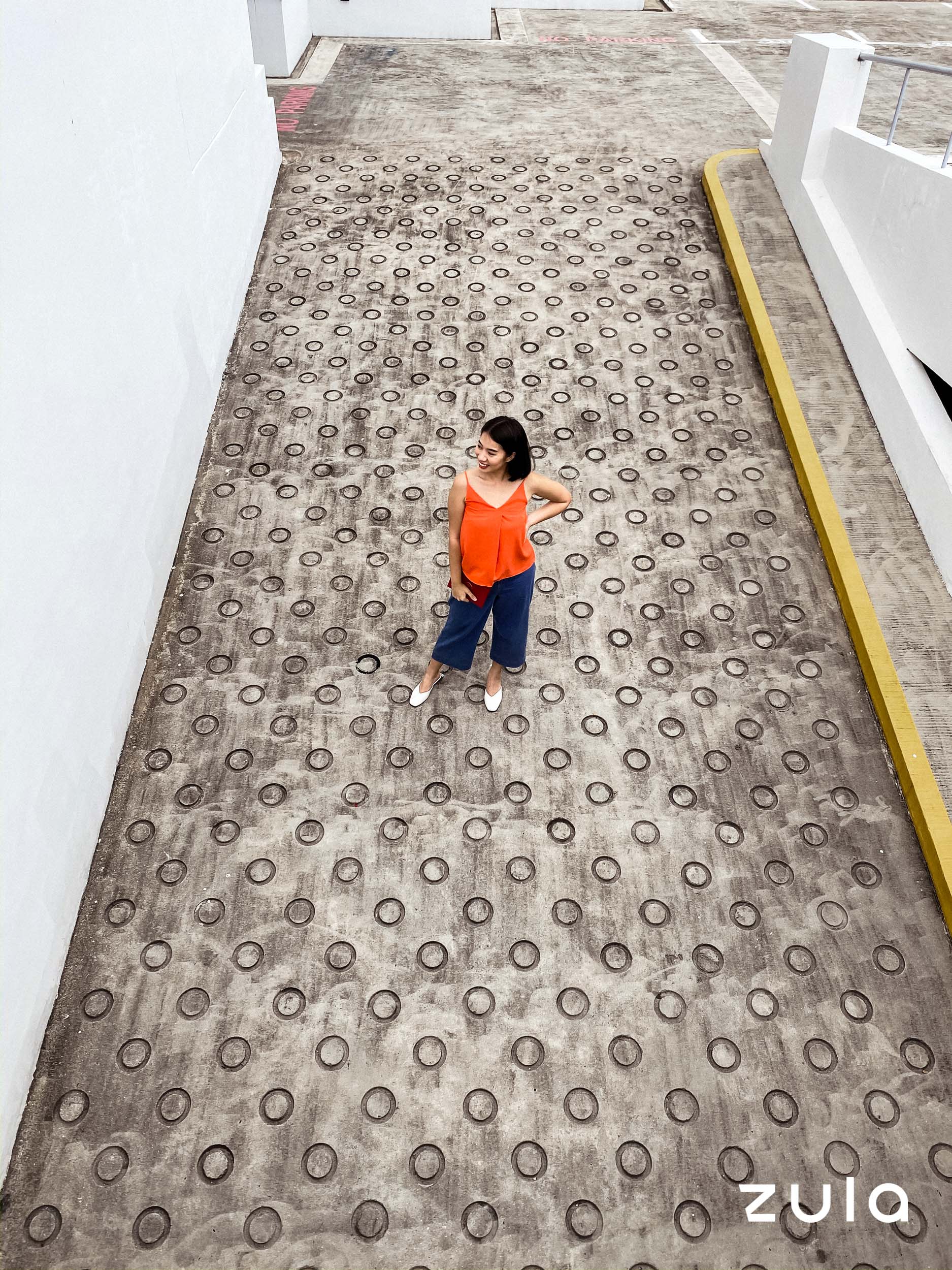 With loads of natural light and concrete, heading to an open-air multi-storey car park for an industrial-themed #OOTD is a good idea. If your photographer is attempting to capture floor marks by taking a picture from up high, however, you'll end up looking tiny and disproportionate.
Upgraded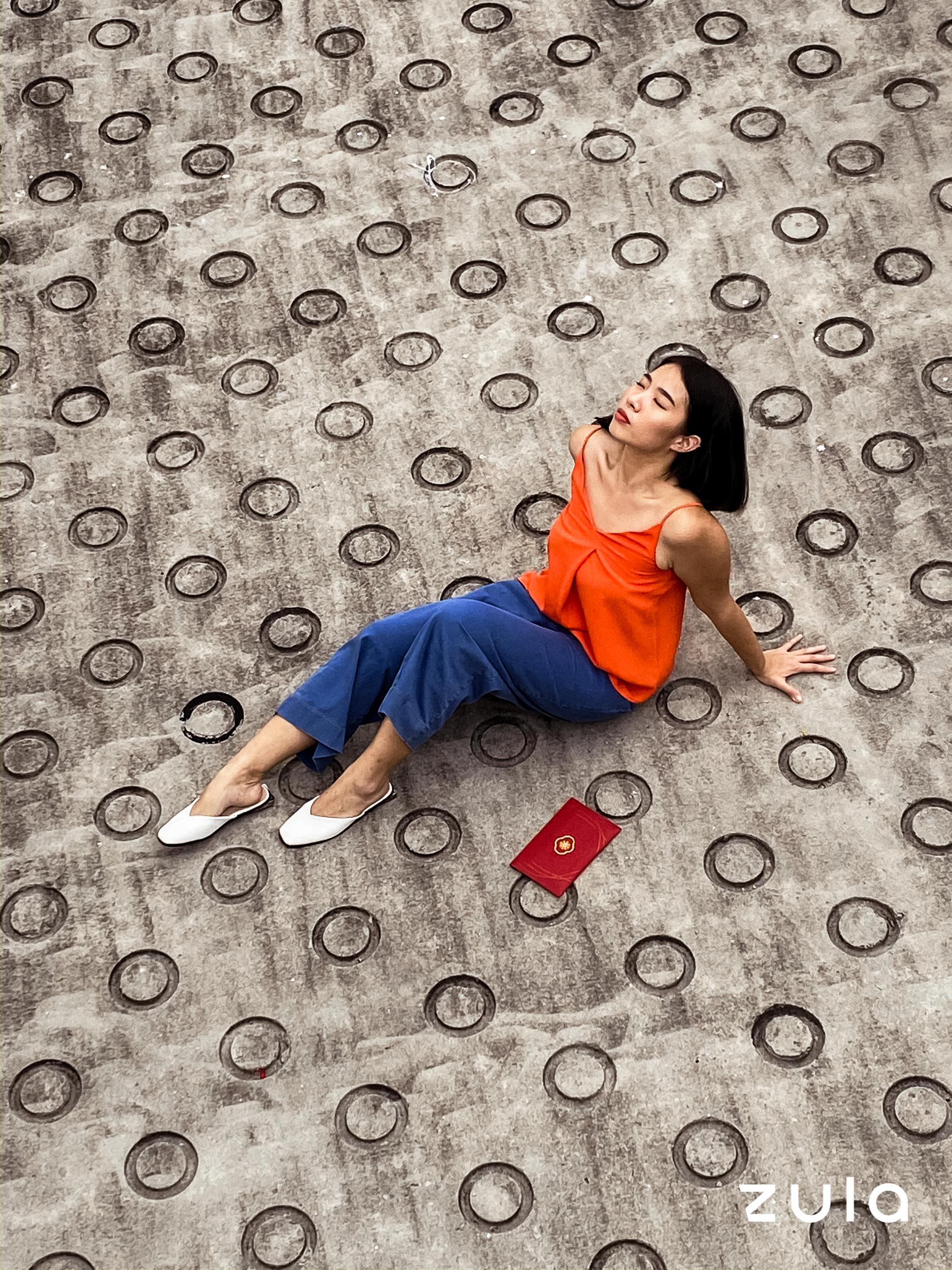 To keep the texture and pattern of the ground as the main focus, zoom in to crop out any distractions. You'll also have to get a little dirty for this shot. Instead of standing, sprawl yourself diagonally across the concrete to elongate your legs.
Bonus tip: While you're posing on the ground, tilt your face up towards the sky to add some feels to your photo. And of course, remember to watch out for incoming cars.
5. Void deck
Basic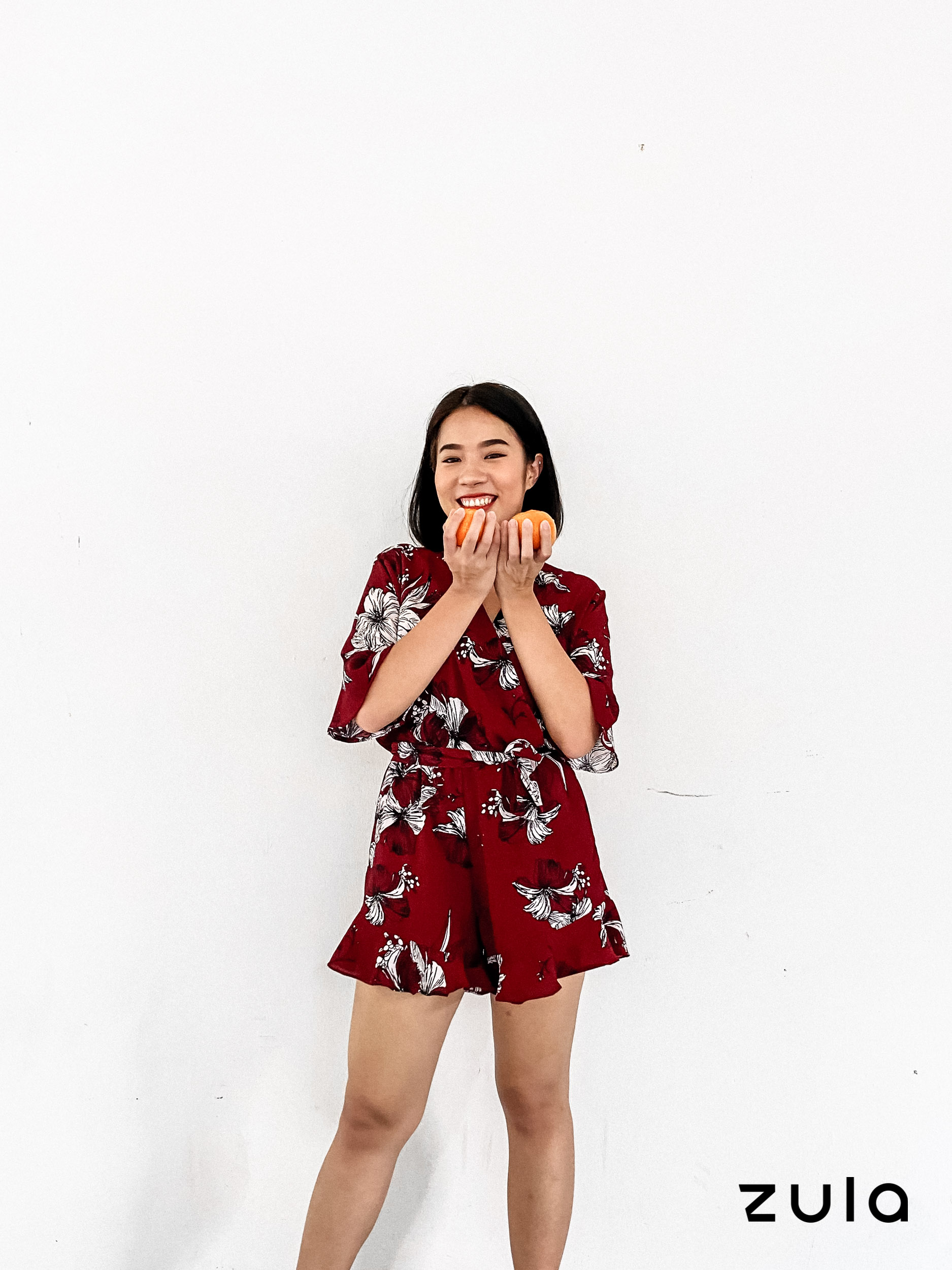 While posing against a white wall at your void deck draws all the attention to your huat outfit, it's oh-so… boring. Shooting at a close range can cut off your outfit abruptly too, so unless you're taking a picture for your passport or IC, refrain from standing too close to the camera.
Upgraded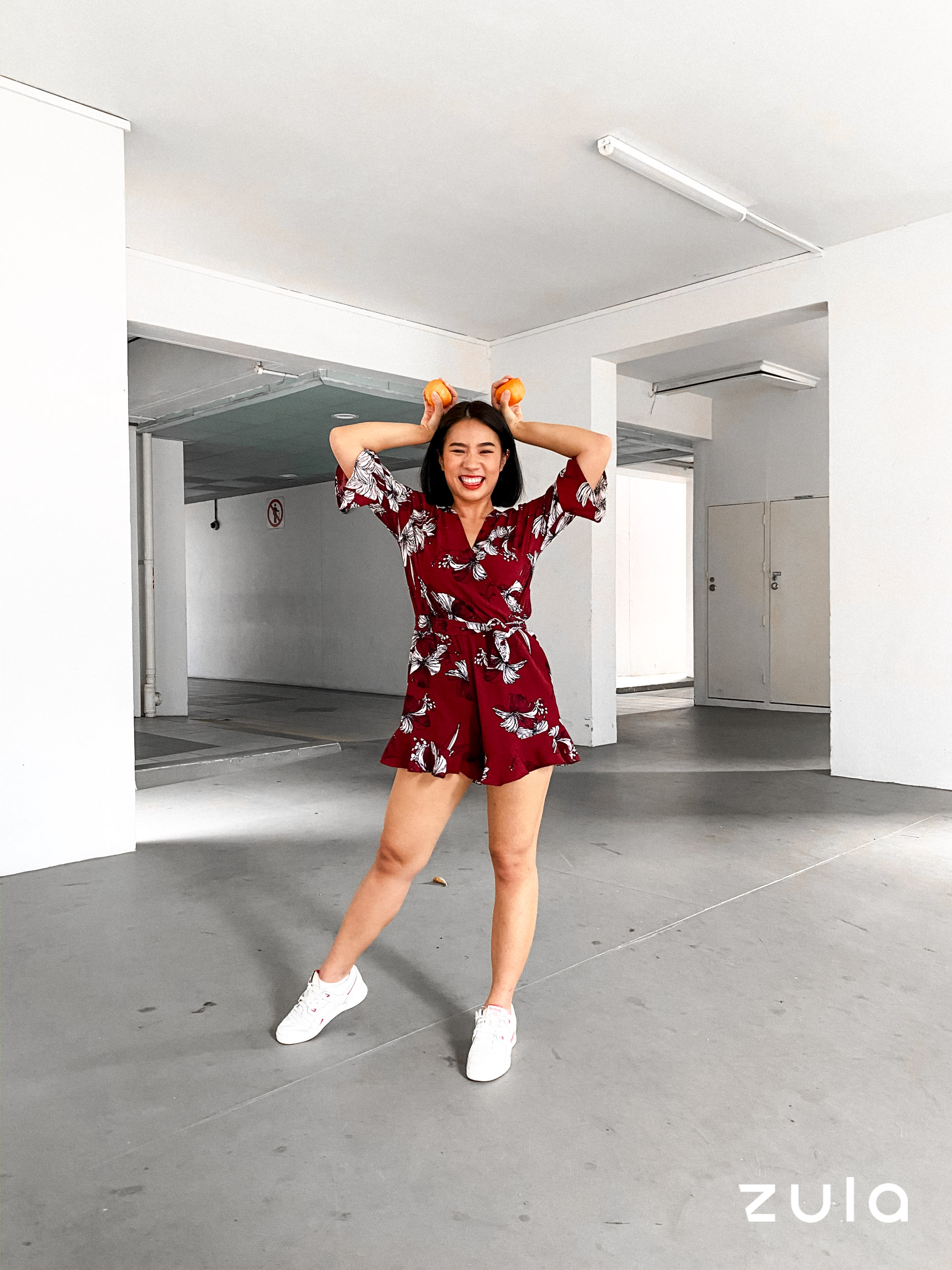 Look for geometric shapes around your void deck. Shadows, pillars and walkways will add depth and dimension to create a trendy, minimalist #OOTD shot. Position yourself in the middle, and direct your photographer to zoom out a little to capture your entire outfit.
Bonus tip: It's the Year of the Rat, so place a couple of mandarin oranges on the sides of your head for a pair of mouse ears.
Upgrade Your CNY #OOTD With 5 Simple Hacks
With simple tweaks in direction and poses, you can execute all these CNY #OOTD hacks with your phone's camera. On top of a fat angbao, we hope you receive all the double taps on Instagram this CNY!
Photography by Sebastian Tan
Also read:
Louis Vuitton's Huat Accessories Will Complete Both Your CNY & Valentine's Day Outfits