Coconut Oil In Skin And Hair Care
Many people experience the first signs of aging caused by dehydration in their 20s. You may notice your skin getting drier and rougher and there may even be wrinkles beginning to form on your face. This is where coconut oil comes in.
Coconut oil's antioxidant, moisturising and anti-inflammatory properties help to combat premature aging and repair damaged skin. The oil's saturated fats also help your skin lock in moisture.
Note: Some people claim this oil is highly comedogenic, meaning it is quite possible for the oil to clog your pores. However, take this with a pinch of salt as products with comedogenic ingredients have been found to not cause acne.
So to create a cheat sheet for Singaporean girls, we compiled a list of ways to add coco oil to your daily self-care routine. Plus, with these formulated products from local stores, you won't have to worry about a sticky aftermath.
As a face cleansing balm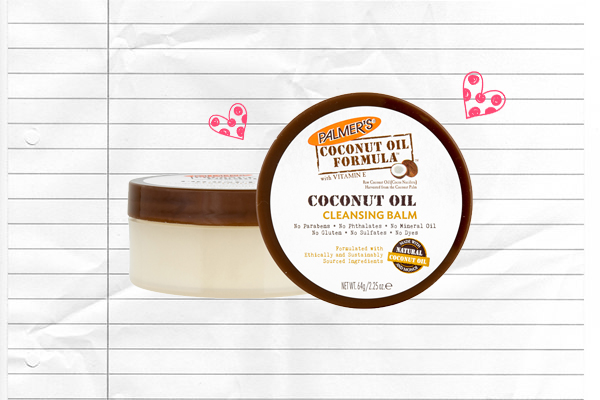 Palmer's Coconut Oil Cleansing Balm (S$9.47) contains raw coconut oil, sweet almond oil, and Vitamin E.
The balm melts into a smooth and creamy facial cleanser and works great at taking waterproof makeup and sunscreen off.
As a bar soap cleanser to remove blackheads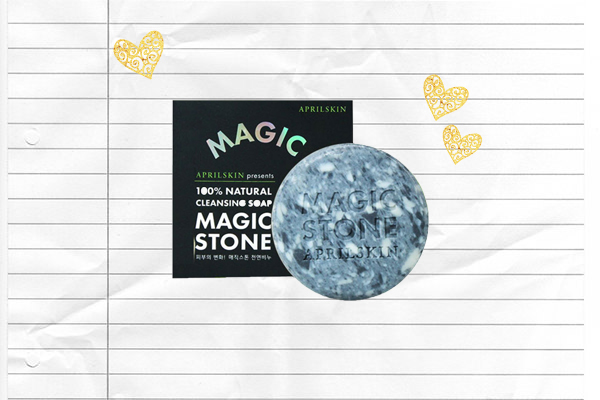 April Skin Magic Stone (S$21.90) is a lightly fragranced bar soap cleanser for the face. The star ingredients are coconut oil, shea butter, and sunflower seed oil.
This soap removes water-resistant, heavy coverage makeup easily, and has been known to reduce blackheads and soften the skin.
As a makeup remover and massage oil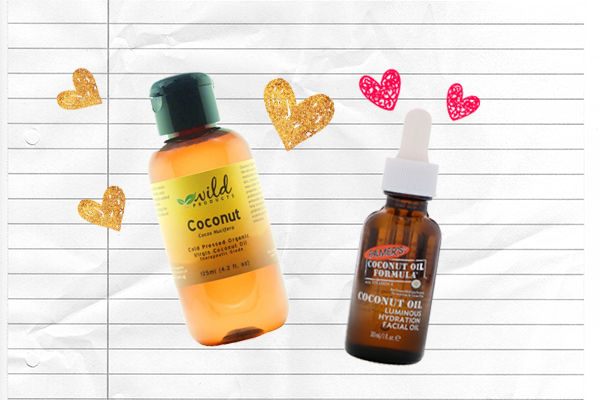 Wild Products Coconut Oil (S$17) isn't just a facial oil—people use it as a massage oil, hair oil, or makeup remover. This oil contains no synthetic preservatives or dyes, making it safe and effective for all skin concerns.
Palmer's Coconut Oil Luminous Hydration Facial Oil (S$12.70) moisturises and illuminates the skin through a concentrated dose of coconut oil. It is a lightweight and doesn't leave greasy streaks on the face.
As body wash and lotion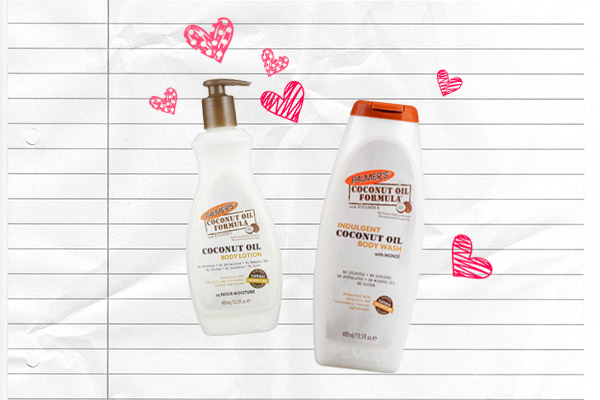 Palmer's Coconut Oil Indulgent Body Wash (S$10.78) will make you smell like you're on vacation in the tropics. The Vitamin E helps to soften the body and can help prevent ingrown hairs if you use it as a shaving cream.
Palmer's Coconut Oil Body Lotion (S$9.90) is extremely creamy, and great for moisturising dehydrated, cracked skin without leaving a sticky residue.
As an all-natural shaving cream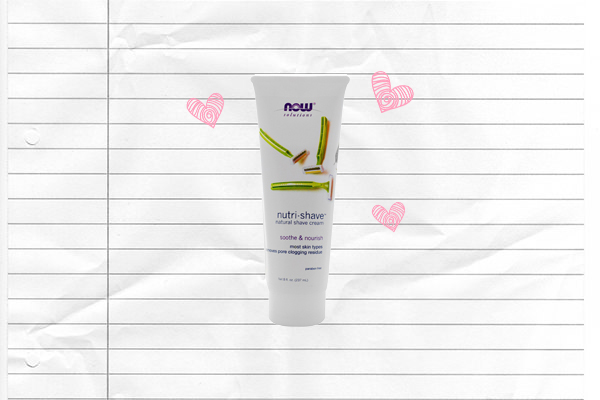 Now Food Coconut Oil Shave Cream (S$7.27) helps smoothen skin so your razor blade can glide on the surface of your body without leaving nicks and cuts in its wake.
The all-natural ingredient list includes aloe vera, coconut oil, and olive oil, making it an excellent choice against synthetic chemical shave creams which contain irritants and cause discomfort.
As a shampoo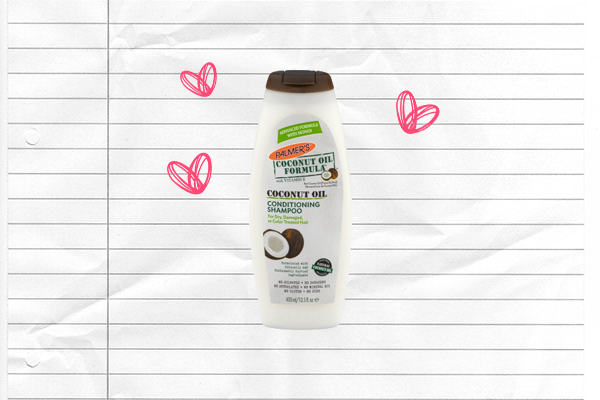 Palmer's Coconut Oil Shampoo (S$14.90) is a cruelty-free shampoo that lathers into a rich foam to leave your hair nourished, shiny, and healthy.
As a smoothening hair oil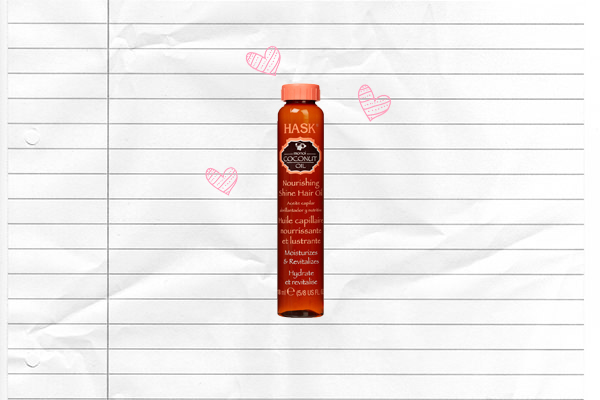 Hask Coconut Oil Hair Oil (S$12.70) smells incredible and makes your hair shine. Its lightweight, non-greasy formula helps to tame frizzy hair without feeling icky.
As mouthwash or lube (with raw coconut)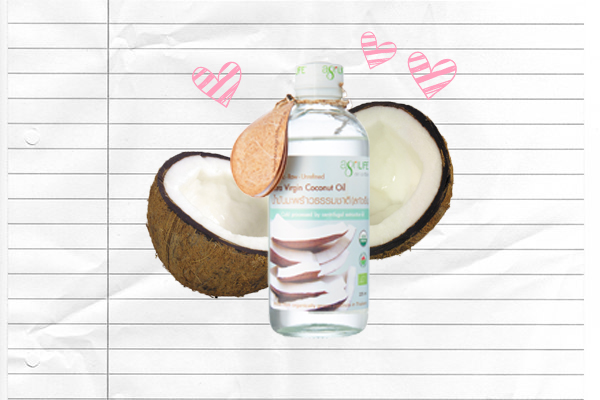 Agrilife Organic Virgin Coconut Oil (S$10.90) is for the hardcore au-naturel product enthusiasts. Unrefined coconut oil is what you want because natural nutrients aren't stripped away during processing. Look for words such as 'virgin', 'cold-pressed', or 'raw'.
Many think coconut oil leaves a greasy sheen which will leave your hair and skin sticky and oily. However, when used sparingly, it's absorbed readily and dries into a non-sticky finish.
Fun Fact 1: Coco oil cleans your mouth by 'pulling' bacteria out of the gums. It dissolves plaque and other crud that's collected in your mouth without putting any stress on your gums or teeth.
Note: Don't get rid of it in the sink because it can clog your drain.
Fun fact 2: Coconut oil also can be used as a lubricant during sex. Slicker than most water-based lubes, coco oil is au naturel and doesn't contain preservatives or chemicals.
Note: Don't use it if you're using latex condoms, because the oil can break latex down and make an 'oops!' baby.
Coconut Oil For Body, Face, And Hair
Coconut oil can be used for so many different things and is amazing for hydration and nourishment. Now you know what you can do with it, go forth and rub the edible plant grease all over your body and hair.