Coffee Bean Ceramic French Press
As we're going on with our busy lives every day, it's important to remind yourself to take a break and just chill. To help you relax and unwind, Coffee Bean has just released a Ceramic French Press and Mug set to zhng up your afternoon tea break. 
The set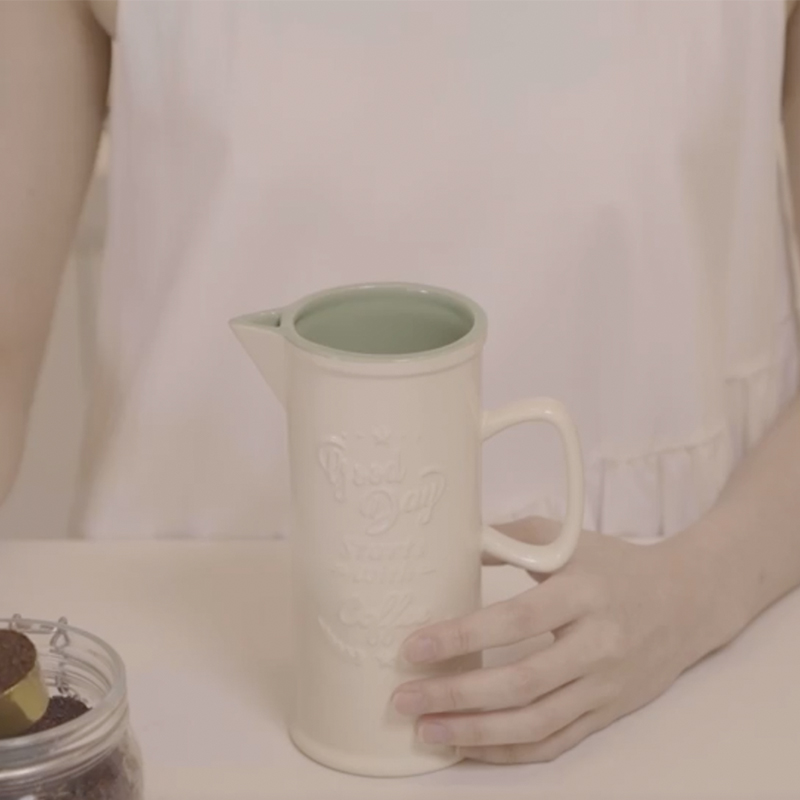 Brew your fave coffee at any time of the day with the 350ml French Press. It comes in a minimalistic white exterior with delicate 3D-embossed quotes along the sides.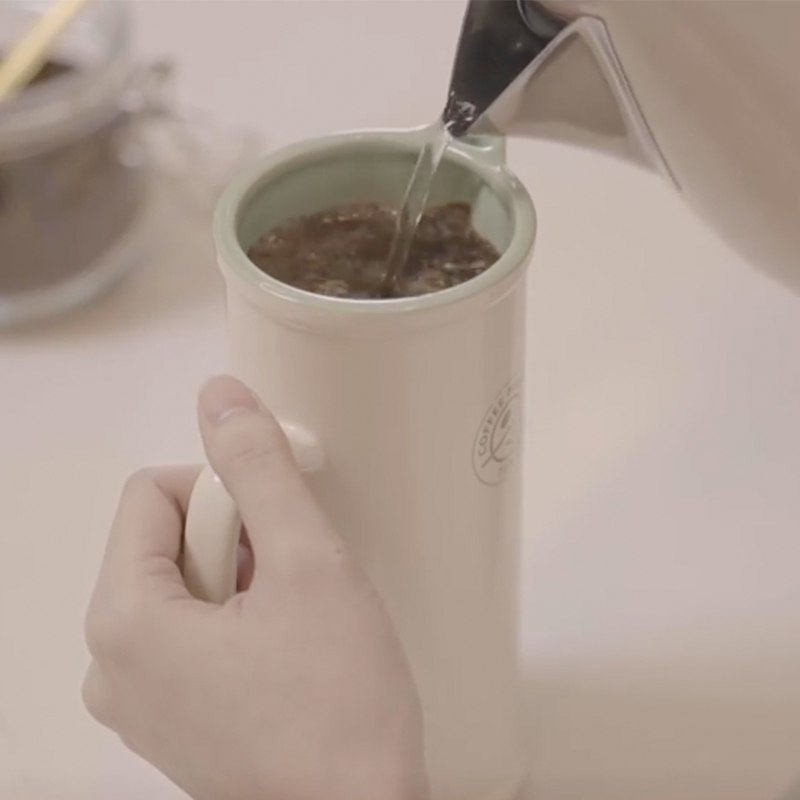 For those who are venturing into French Presses for the first time, not to worry. Coffee Bean has released a simple video guide on their Facebook page.
The first step is to steep your coffee grounds by pouring hot water into the beaker. The wide rim of the French Press makes it easy to eyeball the amount of coffee grounds according to your preferences.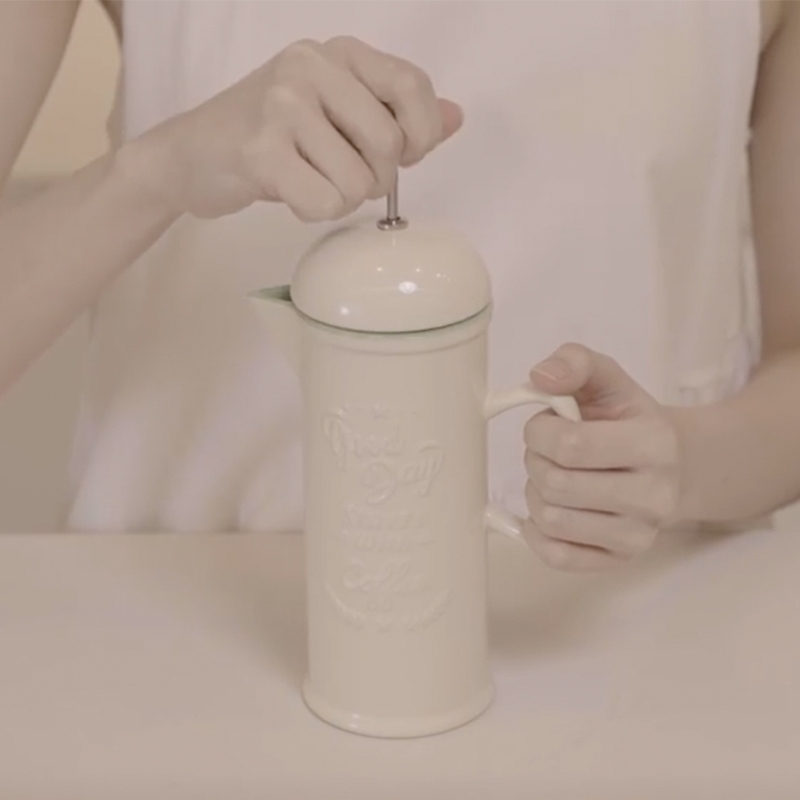 Next, make use of the accompanying lid and metal mesh filter to press your concoction to the bottom of the beaker. This helps to separate the coffee grounds from the liquid coffee you'll be enjoying soon. 
Remember to hold onto the handle tightly, so that you won't make the rookie mistake of spilling your hard work.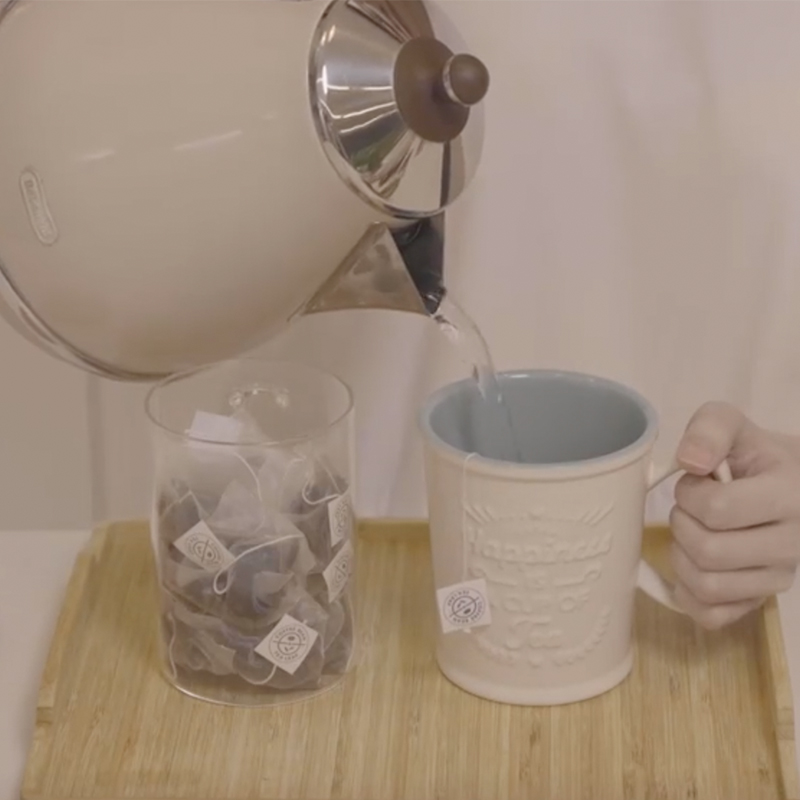 Once you're done brewing your coffee, sip on your cuppa in the matching 430ml mug. It's available in a similar design as the French Press. 
If you're not a caffeine person, feel free to warm yourself up with a cup of tea in this mug too. The set is available in 3 colours: blue, pink and green. These colours are lined on the inside of the French Press and mug, blending with the chic white exterior seamlessly.
Exclusive promotion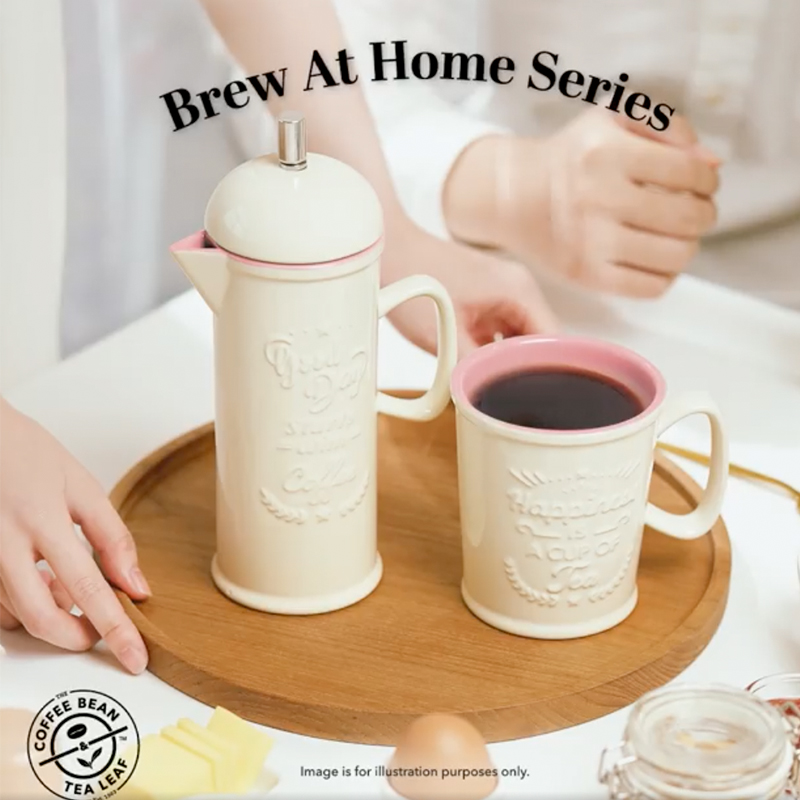 Each Ceramic French Press and Mug set retails at $39.90, available at all Coffee Bean & Tea Leaf outlets islandwide. You can also get your hands on them via delivery on GrabFood, foodpanda and Deliveroo.
Don't say bojio — for a limited time only, customers can purchase the set at only $19.90, with any $20 spent on food and beverages.
Take note that the purchase must be made within a single receipt. The French Press and Mug set must also be of the same colour.
The Coffee Bean Ceramic French Press & Mug Set Is Perfect For An Afternoon Tea Break
Impress your guests with this Coffee Bean Ceramic French Press and Mug set, perfect for enjoying a chill tea break while at home. Or, if you want something more atas while you WFH, check out these high tea takeaway sets in Singapore to satisfy your inner tai tai. 
All images courtesy of Coffee Bean.
Also read:
Coffee Bean Now Has A Mug With A Sleepy Bunny Lid & Coaster, Perfect For Nua Days