Coffee Bean Sleepy Bunny Mug
We all have those lazy days where all we want is to sit back and relax with a cup of coffee or tea in our hands. If you're an avid fan of nua-ing, The Coffee Bean & Tea Leaf has just released a collection of Sleepy Bunny Mugs, following their previous exclusive Chinese New Year collection. Read on to find out more about this limited-time set.
Glass mug and lid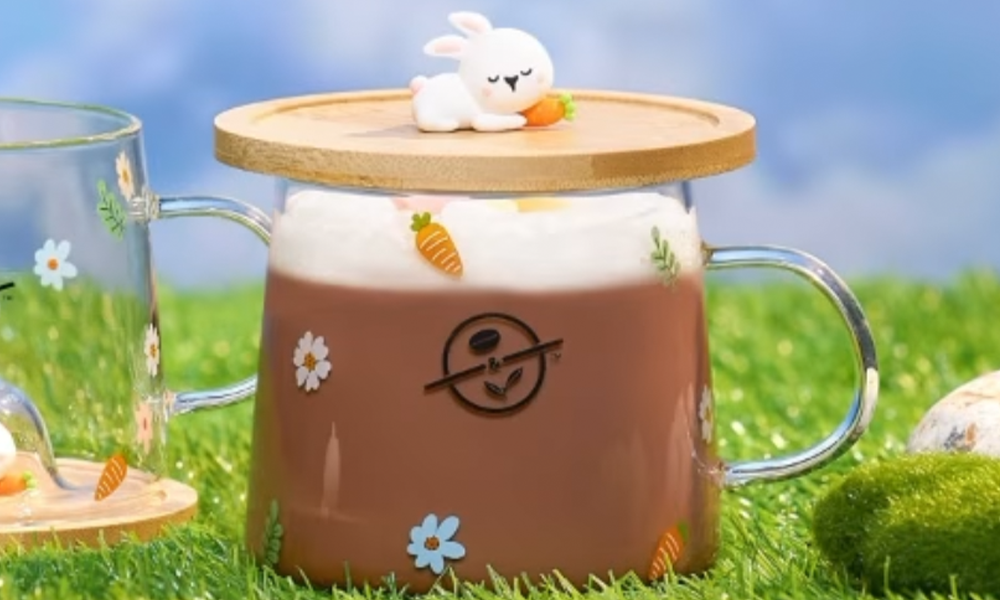 Made with borosilicate glass, the Sleepy Bunny mug can withstand up to 300°C, making it possible to hold both cold and hot beverages. The clear cup has dainty flowers and carrot designs plastered around it, reminiscent of what you would see in aesthetic cafes.
This glass mug can also hold up to 400ml, which is slightly more than a tall-sized cup at The Coffee Bean & Tea Leaf.
This mug comes with a bamboo lid to prevent any unwanted particles from going in. Featuring the cute sleepy bunny figurine laying on top of it, the lid is definitely the star of the show.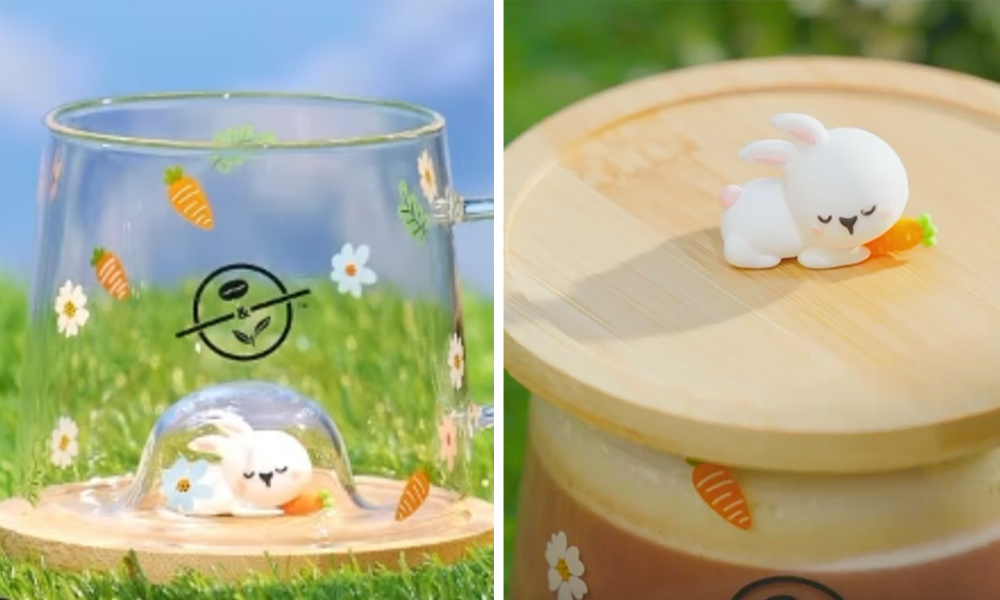 The lid also doubles up as a coaster so you can reduce those annoying condensation rings from forming on top of your furniture.
And if that's not exciting enough, the mug has a dome-shaped indent at the bottom, allowing you to admire the sleeping bunny figurine as you sip on your beverage. 
This Sleepy Bunny Mug Channels All Of Us During Lazy Days
Waking up and getting that kick of caffeine in will be even more enjoyable with this mug and coaster set. You can also use it to impress your guests and give them a surprise as they drink out of the mug. 
This set is now redeemable for only $10 with any purchase at all Coffee Bean outlets. 
All images courtesy of Coffee Bean.
Also read:
Coffee Bean Has Peek-A-Boo Bear Tumblers & Mandarin Orange Holders To Celebrate CNY 2022