Coffee Bean Hallo-Meow Mug
Many of us have a go-to mug when we make our favourite drinks at home, but if you're planning to expand your drinkware collection, consider the latest drop from Coffee Bean. Enter the Hallo-Meow Mug, an adorable Halloween-inspired mug that features a 3D kitty cat figurine on a silicone lid. 
The mug
With the spooky season right around the corner, it is no surprise that Coffee Bean is soaking in the spirit with their Hallo-Meow Mug.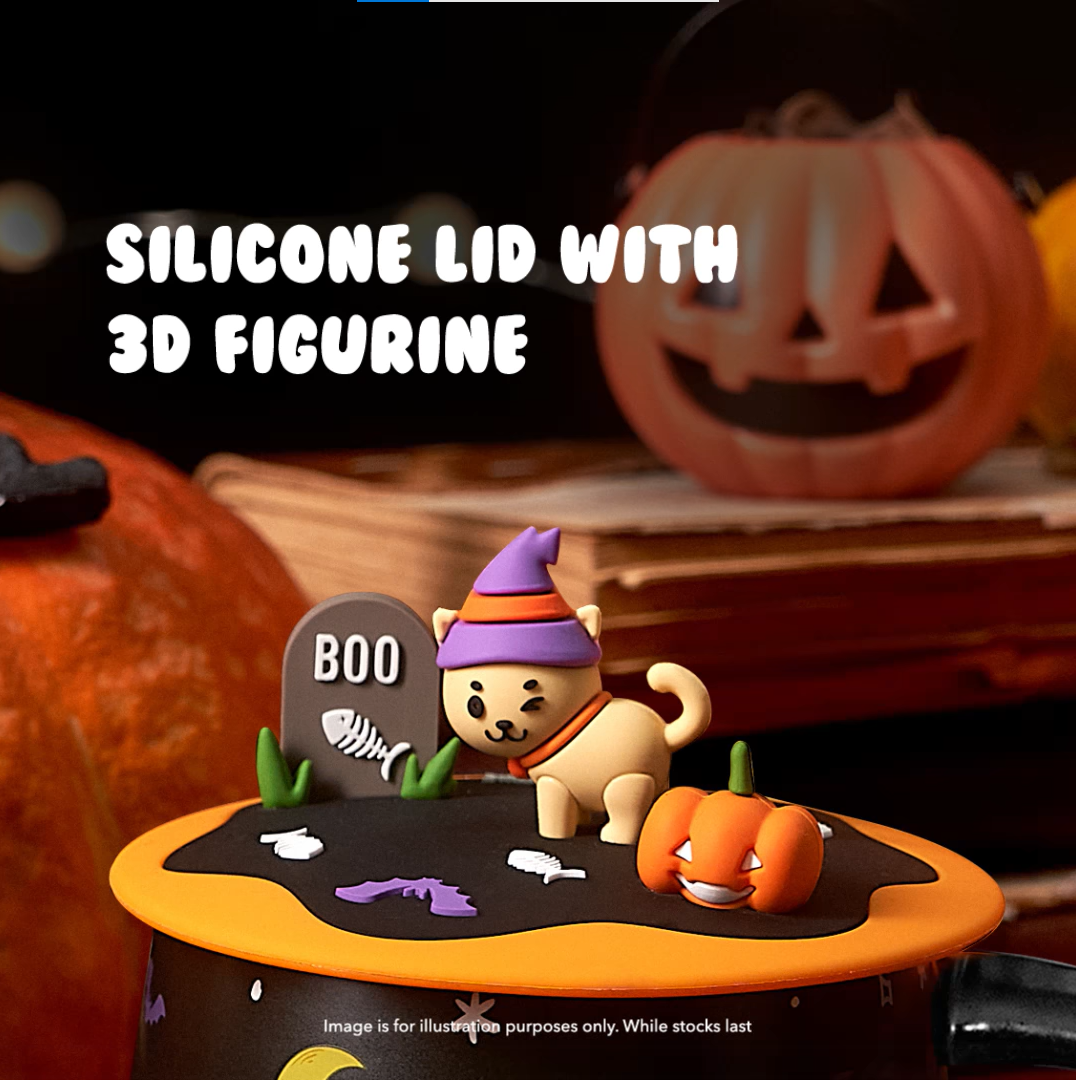 The mug is purr-fect for feline lovers as it comes with a silicone lid topped with Halloween-themed 3D figurines that centre around a cat wearing a witch hat. Its cheeky expression suggests the reason behind the fish bones on the "floor" and the tombstone that reads "Boo". 
Apart from those, note how there is also a pumpkin figurine carved with a spooky expression.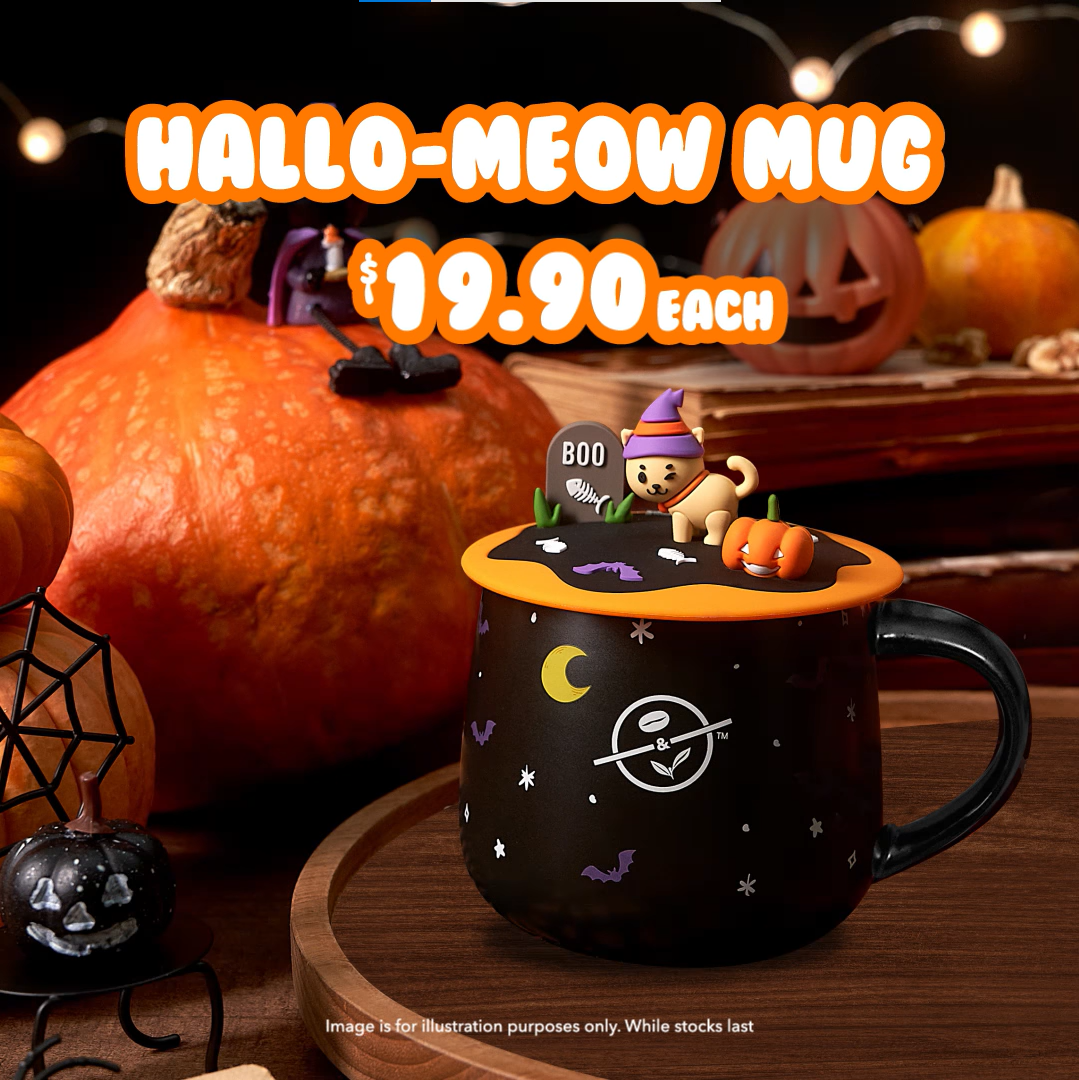 The details aren't limited to the lid. The 350ml ceramic mug is decked in black alongside motifs of bats, stars, and a moon that capture the essence of Halloween. As the mug is also safe for microwaving and dishwashing, you can be sure to make your perfect brew before heading off for a gourd time trick or treating. 
The Hallo-Meow Mug retails at $19.90. 
Add Coffee Bean's Hallo-Meow Mug To Your Drinkware Collection This Halloween 
Whether it is to express your love for the spooky season or for cats, the Hallo-Meow Mug from Coffee Bean makes a great addition to your drinkware collection. As only limited quantities are available for purchase, make sure to snag one before they are gone. 
All images courtesy of Coffee Bean's Facebook. 
Also read: 
Coffee Bean x Winnie The Pooh Tea Set Has An Exclusive Teapot & Mug Designed In Hundred Acre Wood Motifs