Coffee Bean x Winnie The Pooh Tea Set
Earlier this year, Coffee Bean released an adorable Winnie The Pooh drinkware collection for fans to welcome the new year. Now that we're nearing the end of 2022, the coffee franchise is treating us to more fun Pooh merch once again. 
Introducing a limited edition tea set featuring a stackable teapot and mug, now you can add more cute kitchenware to your growing collection.
The set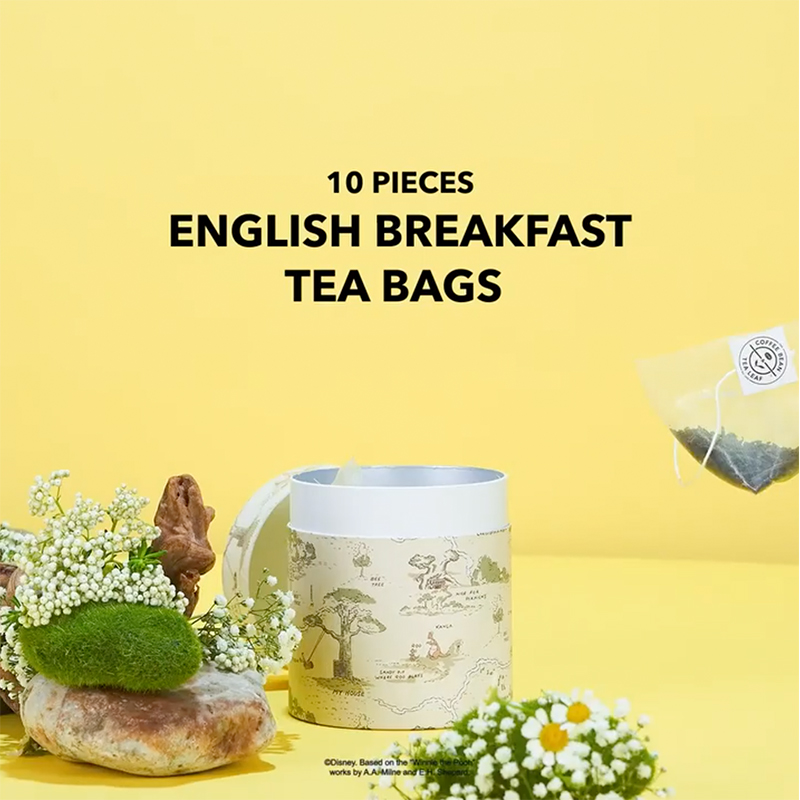 The set includes 10 English Breakfast tea bags in a collectible tea box. The box is designed in natural motifs that remind us of the magic of the Hundred Acre Wood, perfect for reusing to store your tea essentials.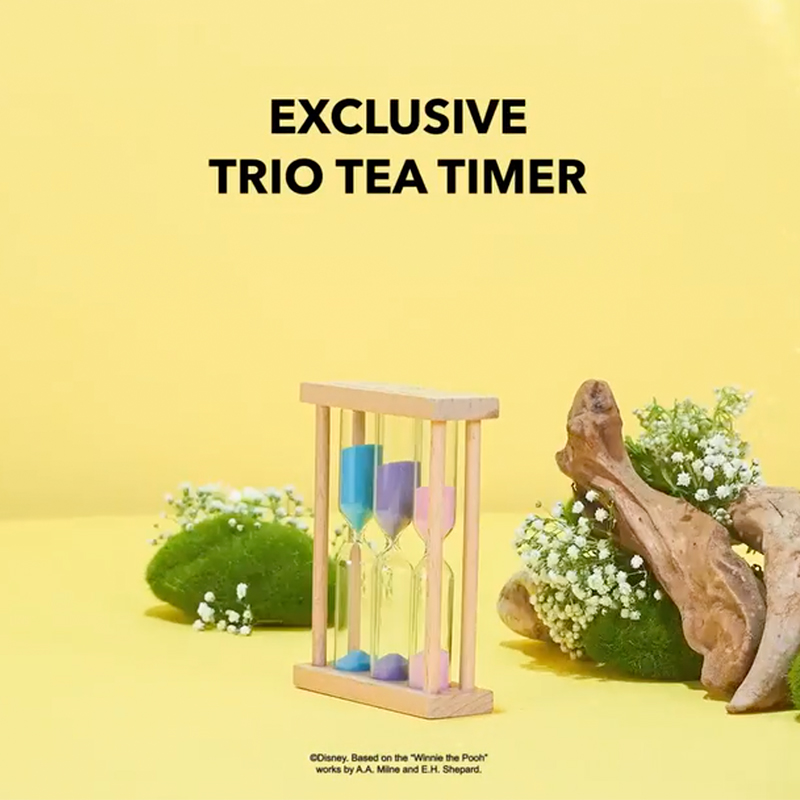 Ensure that your tea is steeped just right with the trio tea timer so you don't get a mouthful of bitter tea. Fun fact: not all teas are the same — different types of teas require different steeping timings. 
Thankfully, the tea timer comes with three different timings to give you the perfect flavours for black, green and herbal and fruit infusion teas.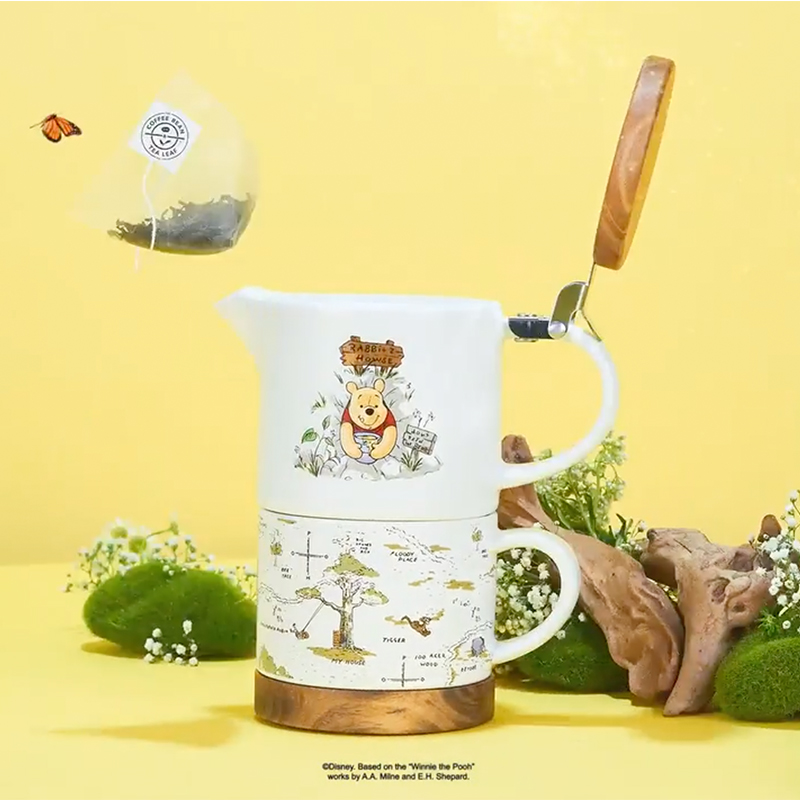 Enjoy a high tea session at home with the stackable ceramic teapot and cup. The set is made with stoneware to keep your drink warm, inclusive of a wooden cup lid that doubles as a coaster to protect your dining table from heat damage. 
The teapot pays tribute to the episode where Pooh gets stuck in Rabbit's home. But the design maintains Pooh's cheeky smile while enjoying a pot of honey. The teapot can hold up to 300ml of liquid, whereas the cup can hold 150ml.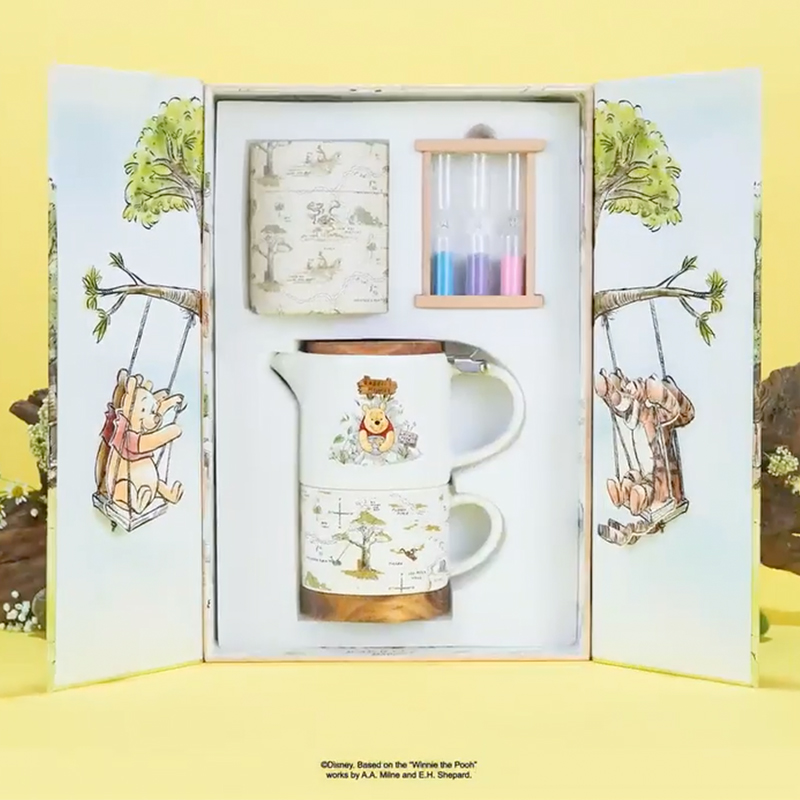 This limited edition tea set isn't complete without a keepsake box that comes with all the items. Inside the box, unveil a whimsical world of the Hundred Acre Wood, showcasing pop-ups of Pooh and Tigger on each flap, swinging among the tree branches.
Treat Yourself To A Relaxing Afternoon Break With The Coffee Bean x Winnie The Pooh Tea Set
The Coffee Bean x Winnie The Pooh tea set is available at $88 while stocks last, only in selected Coffee Bean stores islandwide. For those looking to get this collector's item to enjoy a cosy tea break from the comfort of home, head over to your nearest Coffee Bean store ASAP before it sells out.
 Just last month, Coffee Bean also released a new Mickey Mouse tumbler for Disney fans to collect. 
All images courtesy of Coffee Bean.
Also read:
Coffee Bean Is Releasing A New Mickey Mouse Tumbler For Disney Fans To Add To Their Collection