Coffee Bean Healthcare Workers Cold Cups
Since the announcement of Singapore's DORSCON level lowering from Orange to Yellow, we're excited to slowly shift back to our life before the pandemic. But let's not forget our everyday superheroes who put in hard work to make this happen, aka our healthcare workers in Singapore. 
In celebration of Singapore General Hospital's 200th anniversary, Coffee Bean has released adorable Cold Cups with bear figurines of doctors, nurses and surgeons. Available for a limited time, these cups are going for only $5 each.
The collection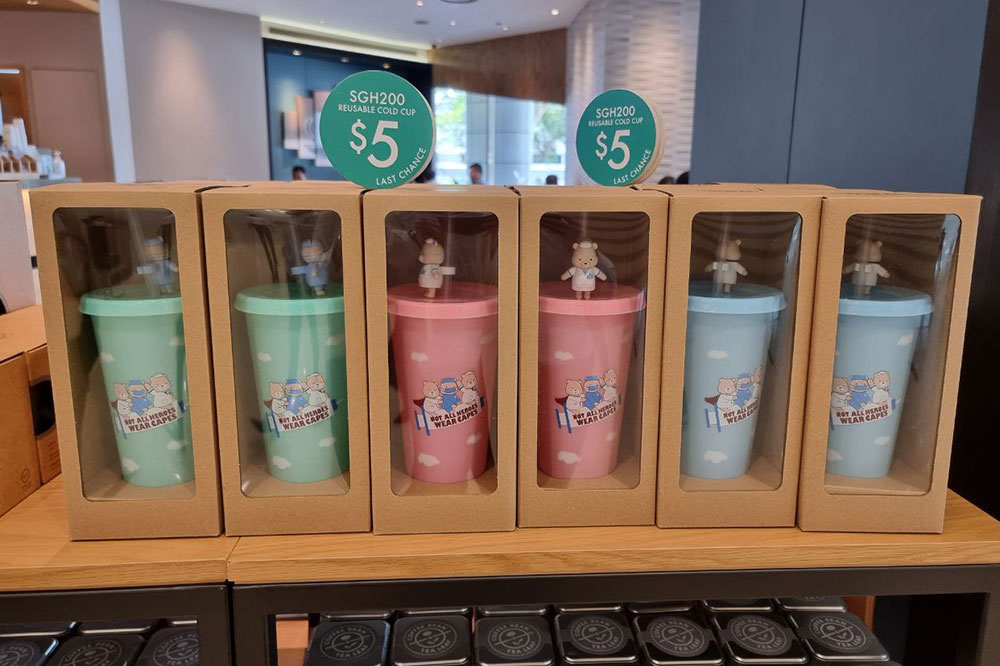 Image courtesy of a ZULA reader
The Cold Cups are available in 3 different colours: green, pink and blue. Coffee Bean has also announced that 5% of the gross sales from these cups will be donated to the SGH Needy Patients funds, which benefit individuals who require access to life-saving treatment and care. 
All of the cups come in a design of the bears sitting on a syringe with the phrase "not all heroes wear capes" on the front. Now you can save the earth with these reusable cups and do something good for society at the same time.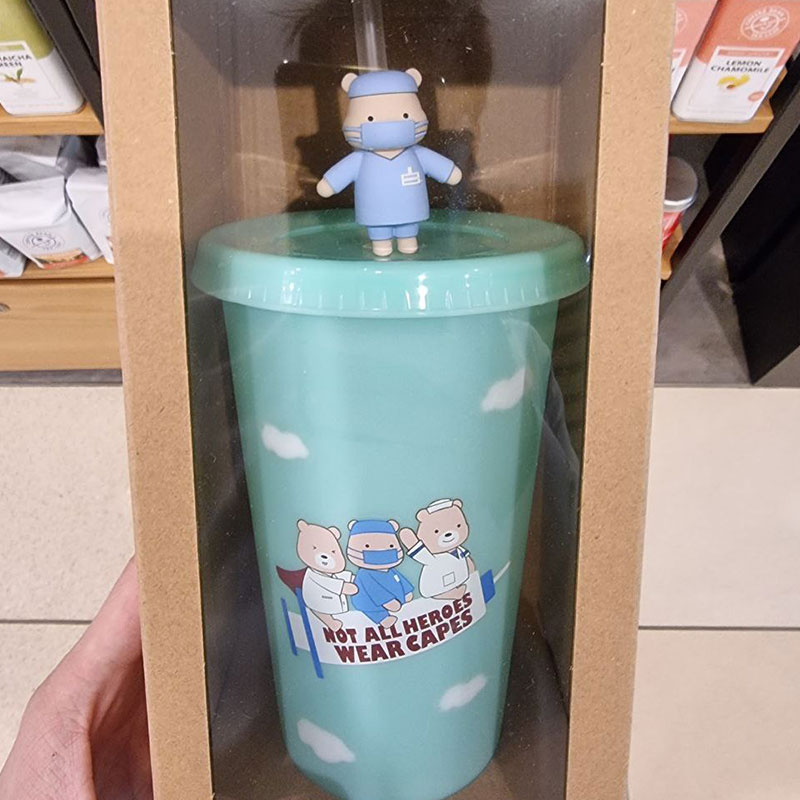 Image courtesy of a ZULA reader
The surgeon cup comes in a pastel green hue. Attached to the straw, a bear figurine stands donning a surgeon mask and scrubs. The figurines are all detachable too, so you can wash the straw easily after you're done sipping on your iced latte.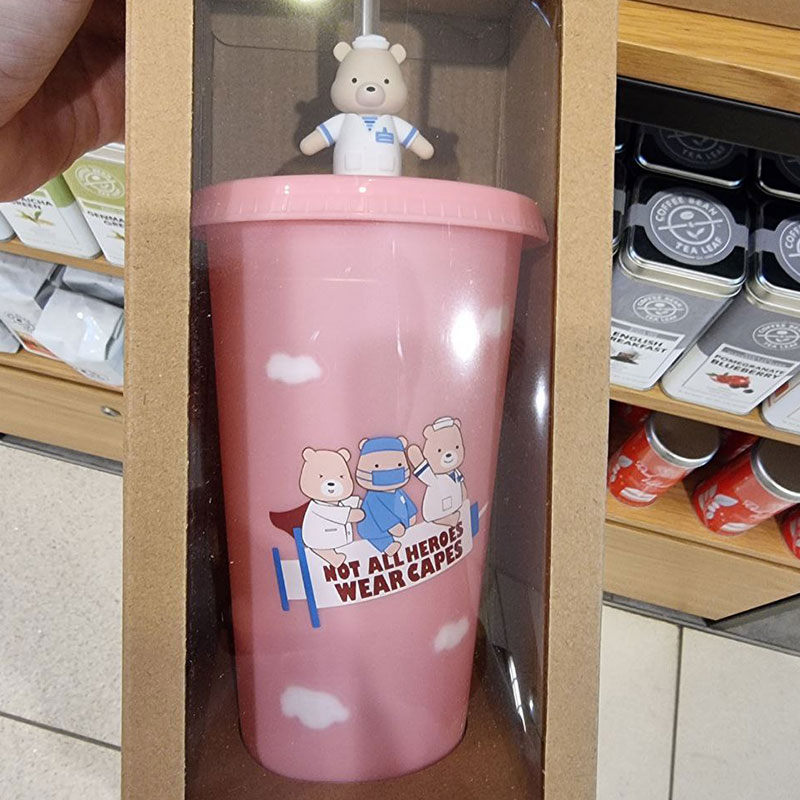 Image courtesy of a ZULA reader
The nurse bear figurine showcases it decked in a white uniform and cap, ready to help patients in need. The Cold Cup comes in a pastel pink shade, perfect for adding a last touch of Spring colours to your look before the season ends.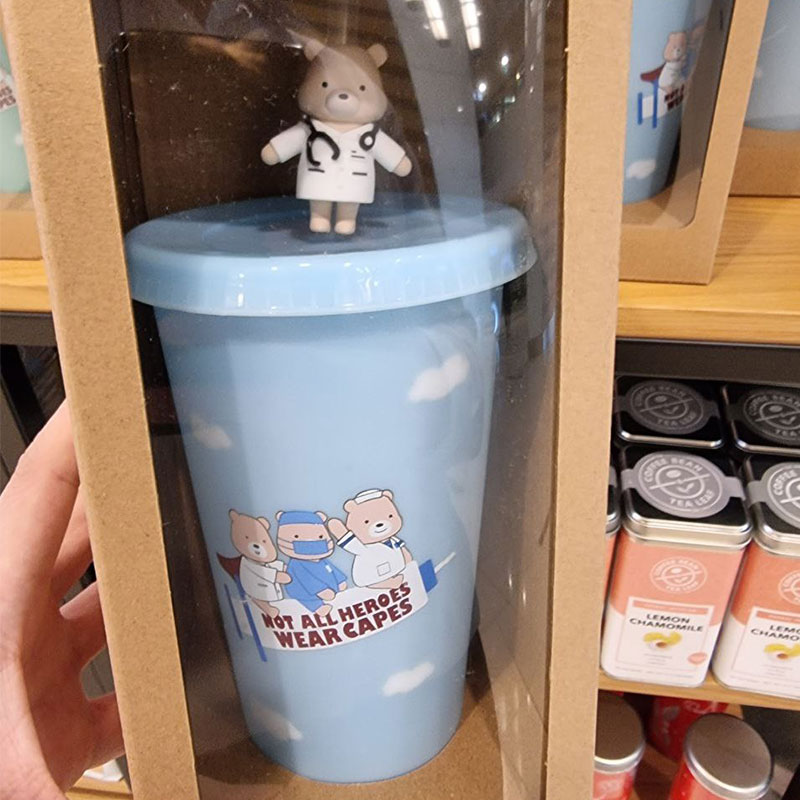 Image courtesy of a ZULA reader
Last but certainly not least, the blue cup features a doctor bear figurine, complete with a mini stethoscope around its neck. The cup takes on a light blue shade, so you and your BFFs can get matching pastel cups to-go while on your coffee break.
Coffee Bean Celebrates SGH's 200th Anniversary With Healthcare Workers Cold Cups
All of the Coffee Bean healthcare workers Cold Cups can store up to 700ml of liquid and are BPA-free. The cups are limited edition, retailing at only $5 each at most Coffee Bean stores islandwide. As these are specially curated for Singapore General Hospital's 200th anniversary, make sure to show your support for our unsung heroes with every purchase.
Head over to Coffee Bean's Instagram page for more information. In the meantime, if you're looking to get more gifts for your loved ones, check out Coffee Bean's ceramic French Press.
Cover: Image courtesy of Coffee Bean, image courtesy of a ZULA reader.
Also read:
Coffee Bean Has A Minimalistic Ceramic French Press & Mug Set To Brew Your Coffee With An Atas Vibe