ColourPop x The Mandalorian
It's hard not to fall in love with Mando and Grogu's father-son relationship in Disney+'s The Mandalorian, from "the child's" close resemblance to a toddler to Mando tucking Grogu into bed. To celebrate their sacred bond, ColourPop has just released a collection of cosmetics with packaging themed after the duo. 
With their eyeshadow palettes and lip glosses, "this is the way" you can prep a look for the day. 
Eyeshadow palettes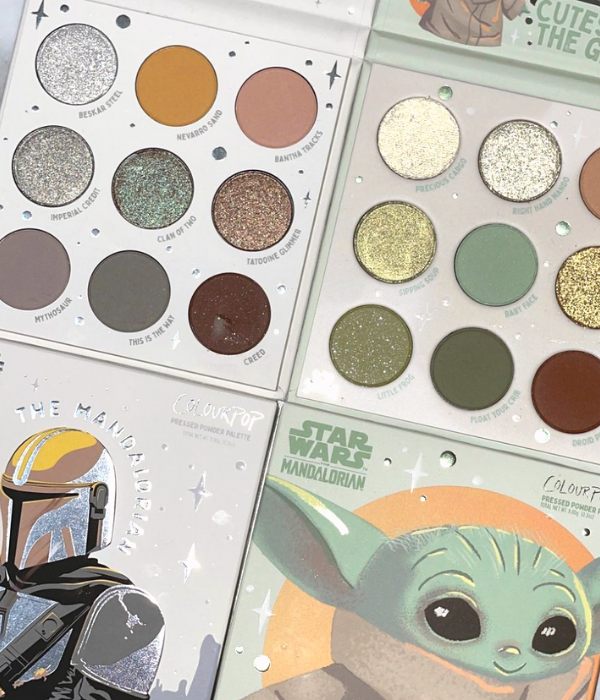 These eyeshadow palettes are designed based on Mando and Grogu's appearance. The Mandalorian palette has shades of brown and metallic tones similar to the ones found on Mando's beskar'gam. 
The Child palette on the other hand has shades of green and gold to match Grogu's complexion and personality. You can even purchase both of the palettes together in a set named "Wherever I Go, He Goes" – the perfect title indeed. 
The palettes are priced at US$16 (~S$21.69) each, and US$32 (~S$43.37) for the set. 
Lip glosses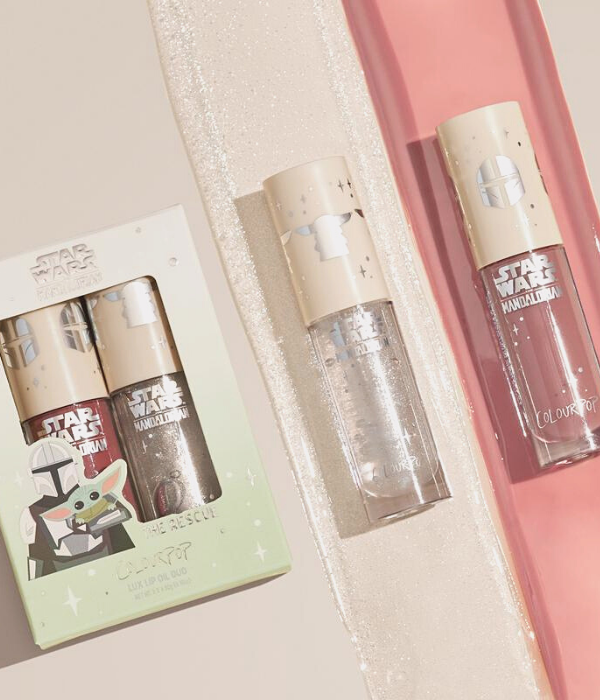 Similar to the shimmery, shining galaxy filled with stars, these lip glosses have flecks of glitter inside for an astronomical look. The glosses formula includes ingredients to nourish and hydrate your lips. 
Additionally, each gloss is named after Mando and Grogu, so you'll literally be having the duo come to your lip care rescue.
The lip gloss duo is priced at US$18 (~S$24.40).
Hand mirror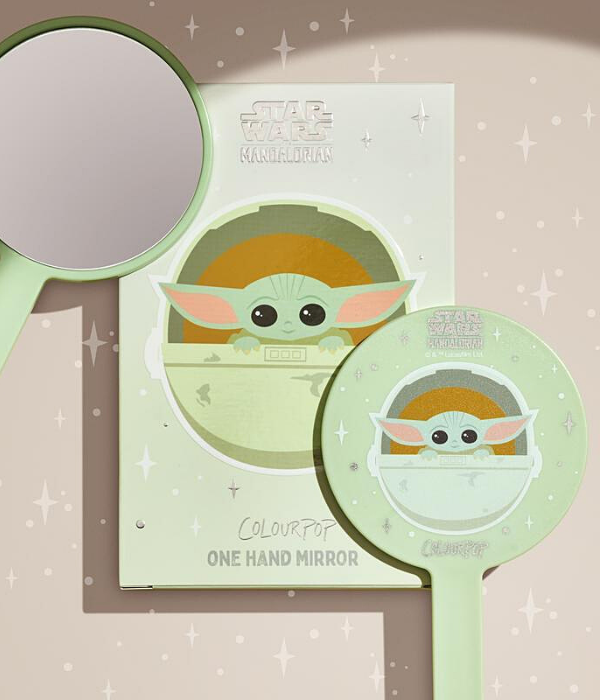 On lonely weekday mornings, why not let Grogu keep you company while you do up your makeup? This green handheld mirror has Grogu peeking out of his "cot" printed on the back, his big doe eyes rooting for you to have a good day ahead. 
The hand mirror is priced at US $12 (~ S$16.26).
Pouch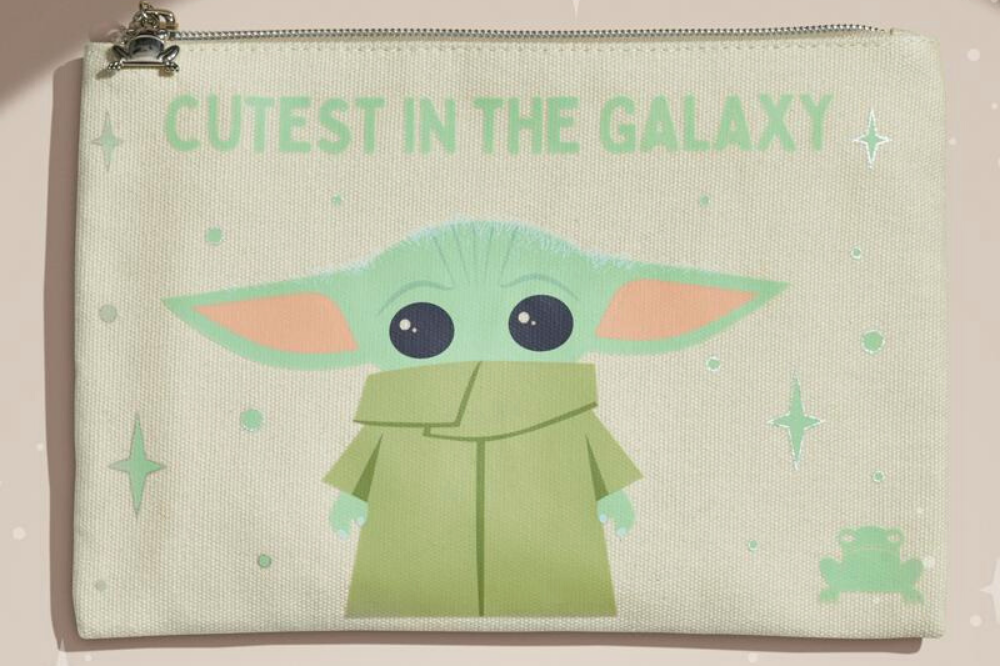 The last item in the collection is this tan-coloured makeup bag with "the child" once again making an appearance on the front. To add to the theme, the zipper on the top is shaped like Grogu's all-time favourite snack – a frog. 
The makeup pouch is priced at US$15 (~S$20.33). 
ColourPop's The Mandalorian Collection Will Take Your Makeup Looks To Astronomical Levels
With the ColourPop The Mandalorian collection you can commemorate the bond between the "father-son" duo while fixing up your look for the day. All the items in the collection can be found on ColourPop's website, which ships internationally.  
All images courtesy of ColourPop. 
Also read:
The New Pandora x Star Wars Charms Will Awaken The Force In Your Special One