Craft Atelier Singapore
With how small Singapore is, the question of "what should we do this weekend?" is a fairly common one among both friends and couples. Besides eating and shopping, Singaporeans are constantly complaining about how there's always nothing to do in our Little Red Dot. 
If you and bae enjoy doing creative hands-on activities, Craft Atelier Singapore is here to quell your boredom. This yarn studio specialises in fibre and paper, and also offers unique craft workshops such as crocheting and weaving. 
Craft workshops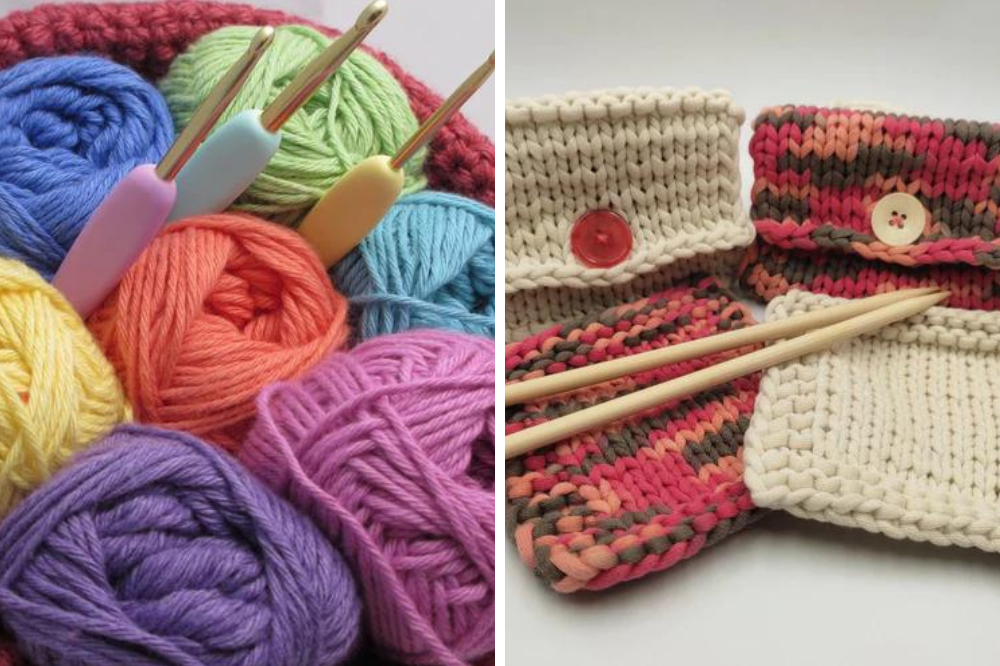 Who said knitting is an ah-ma hobby? Since the pandemic lockdown, many Singaporeans turned to activities like these as a form of art therapy. 
But for those who prefer a more engaging and interactive learning session, Craft Atelier offers basic crocheting and knitting workshops to help you get started. The sessions are available at $100 per person for a 3-hour session, suitable for complete beginners.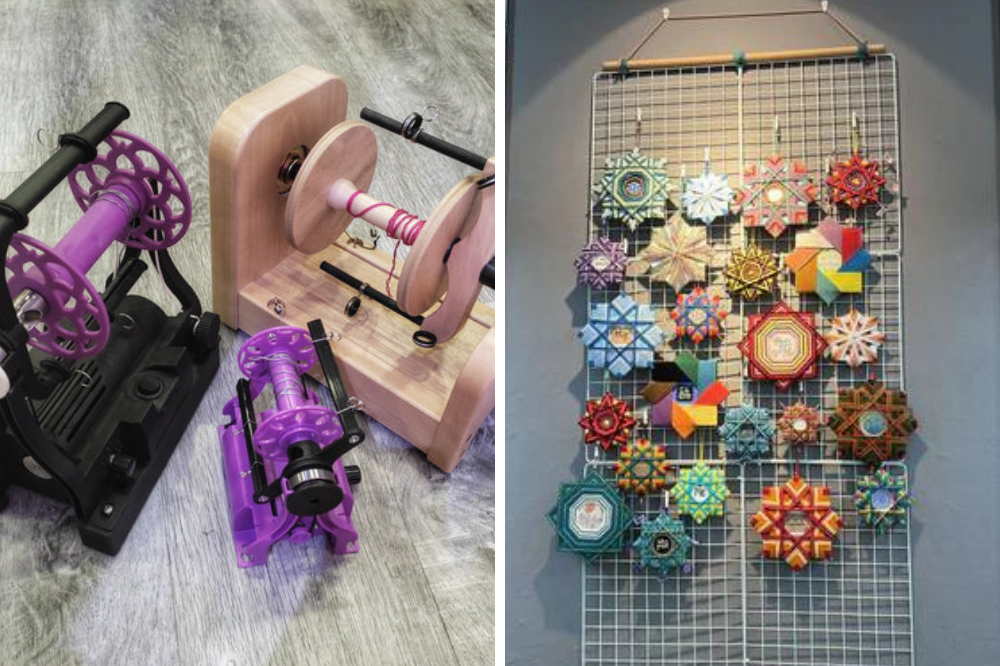 For more unique types of workshops, interested participants can also check out e-spinning, aka the traditional art of creating yarn from spinning fibres together. 
And yes, this machine is similar to the spinning wheel from Rumpelstiltskin and Sleeping Beauty, except it comes with a more modern twist. 
Another interesting workshop available is star weaving, where participants will learn the process of weaving an 8-pointed star to decorate their homes.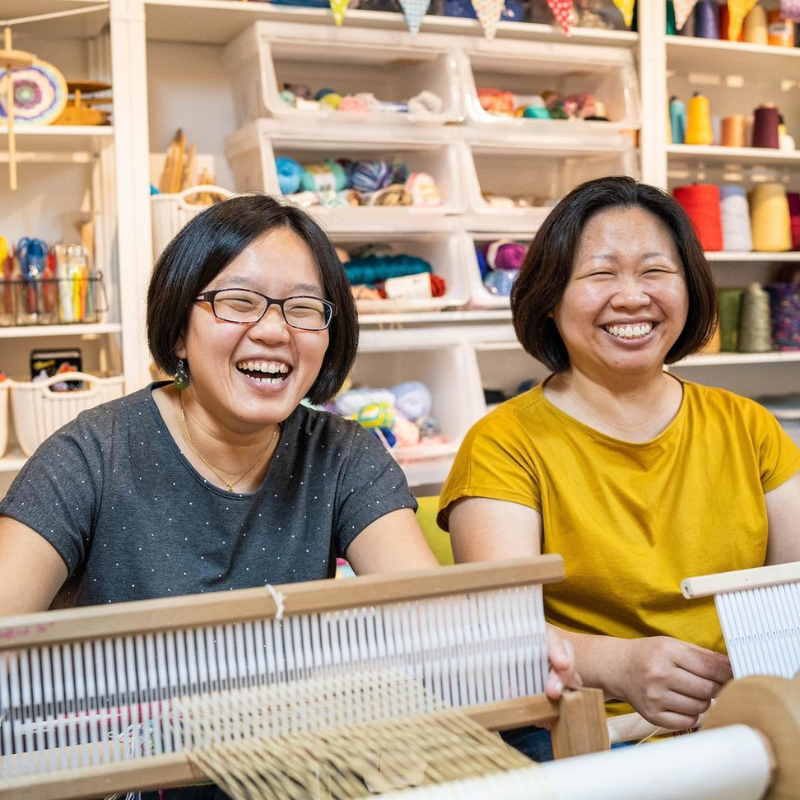 Apart from these workshops, Craft Atelier offers many more that vary in terms of craft type and difficulty. Make sure to check out all of the workshops and book according to your interests on their website.
The best part of the workshops? Being able to take your finished art piece home to proudly display to your family members and friends.
Yarns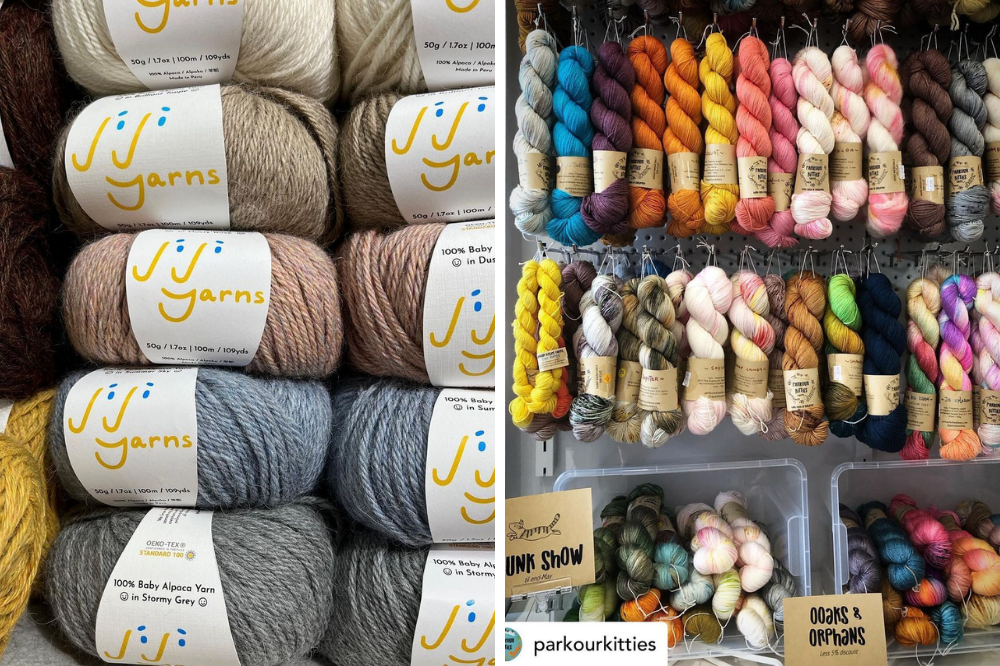 Or if you're already someone who enjoys knitting as a hobby, feel free to check out their range of high quality yarn. The store carries popular brands such as Jojoyarns and Parkourkitties, perfect for stocking up for your next craft idea.
Plan Your Next Craft Workshop Date With Bae At Craft Atelier Singapore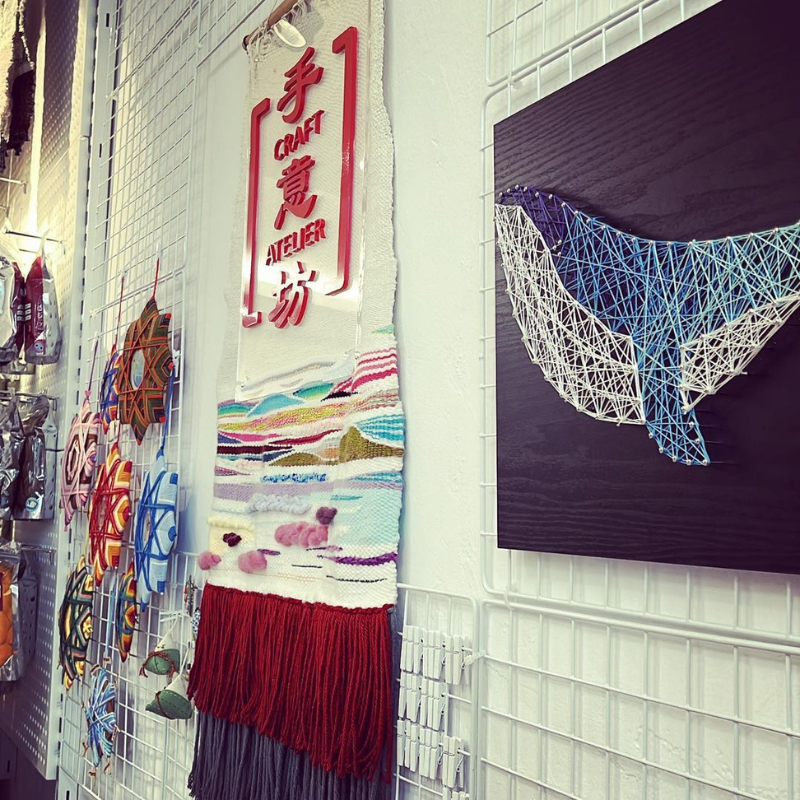 For those who are still on the search for a fun hobby, perhaps you can discover a new talent via Craft Atelier's workshops. Head over to their website for more information and to make a reservation for their next workshop slot. 
Check out more art therapy ideas that you can do at home for just under $60 here, such as art jamming and embroidery.
Craft Atelier Singapore
Address: 58 Joo Chiat PI, Singapore 427782
Opening hours: 10am to 6pm (Tuesdays to Saturdays)ㅣ3pm to 9pm (Wednesdays and Thursdays)ㅣ10am to 9pm (Fridays)
Website | Facebook | Instagram
All images courtesy of Craft Atelier.
Also read:
10 Art Therapy Ideas You Can Do For Some Self-Care At Home Under $60, Like Art Jamming & Crocheting