Tiny Rabbit Hole
When it comes to knitting or crocheting, many of us have the impression that it's something that requires days to complete. After all, isn't it something that our ah-mas do to pass the time that's now become the trend? 
But with a knitting machine, this process is sped up and the machine can even help you to plan out creative designs with ease. At Tiny Rabbit Hole, a machine knitting art jamming studio, interested customers can try their hand to make their very own handmade plush toys.
The studio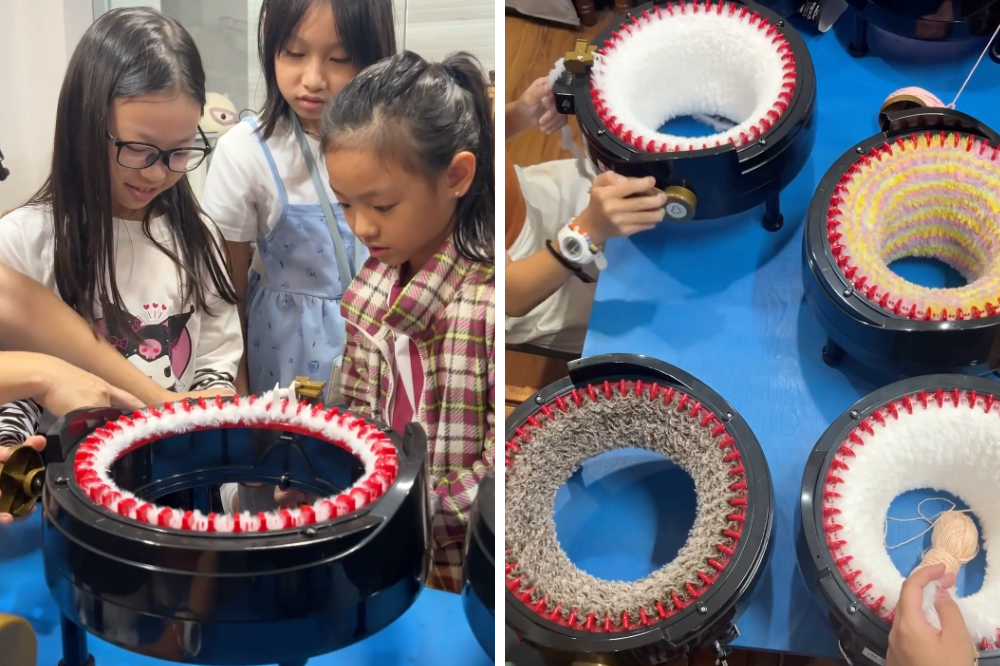 Source
As quoted from Tiny Rabbit Hole's website, their machine knitting art jamming sessions are "suitable for complete noobs". 
Each workshop lasts 1.5 hours, and you're not required to bring anything as all materials will be provided. Kids aged seven and above are also welcomed to join.
For plush toy lovers, choose between a fluffy charsiew bao or furry stray cat to customise on your own. Or if you enjoy creating practical crafts, opt for the easy peasy beanie to keep your head warm while travelling to colder countries during the holidays.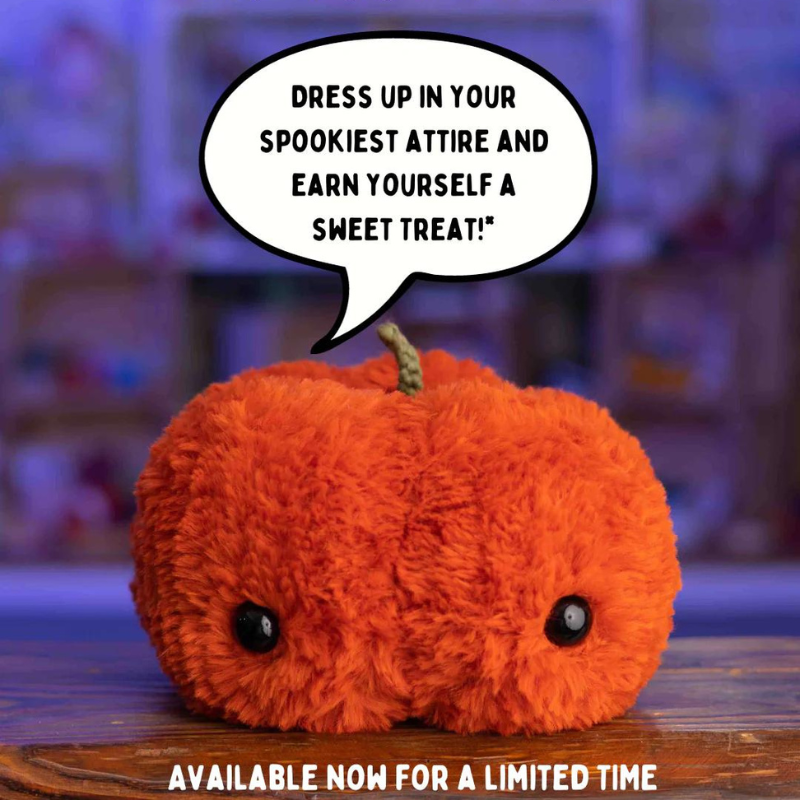 Source
As we've already entered the spooky season, a pumpkin plush design is only available for a limited time. Get double the treats by showing up in your spookiest costume while creating this pumpkin plush to earn a special sweet gift.
The machine knitting art jamming sessions are available at $75.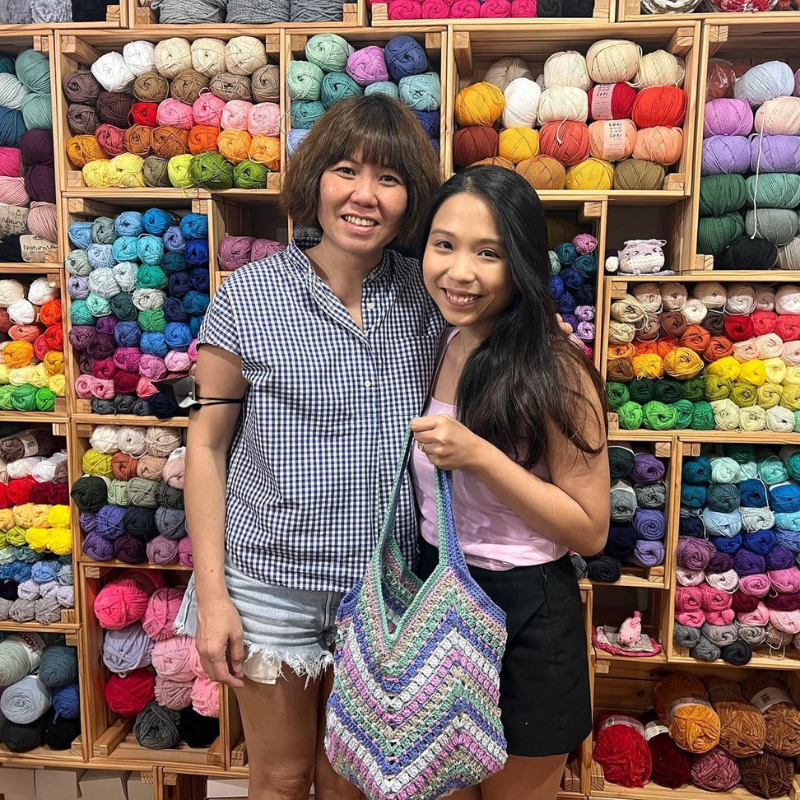 Source
Apart from the machine knitting art jamming session, Tiny Rabbit Hole offers a variety of other workshops with difficulty levels ranging from beginner to advanced. 
And if you've already mastered the art of knitting during the pandemic lockdown, you can also purchase their patterns and kits to challenge yourself even further.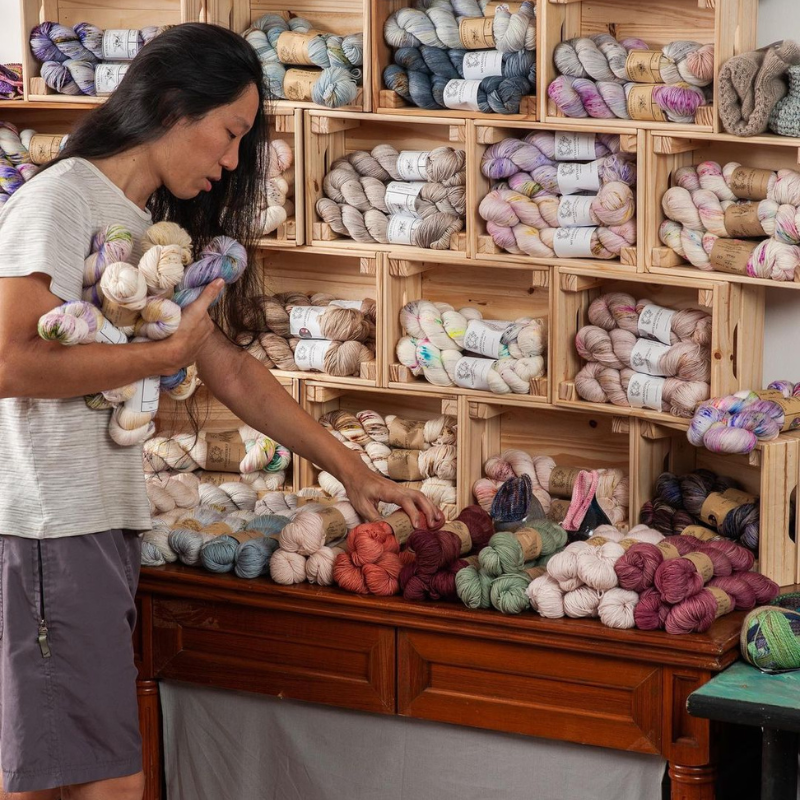 Source
The store also has a variety of yarns, crafting tools and knitting accessories, so if the workshop ignites your passion for knitting, feel free to shop for your new hobby here.
Get Crafty By Making Your Own Plush Toys At Tiny Rabbit Hole As A Next Date Idea
There's no such thing as too old or too young to start a new hobby. If you've always been interested in knitting but felt sian about the long hours or complicated stitches, perhaps machine knitting might be more up your alley. Head over to Tiny Rabbit Hole's website for more information. 
You can also check out Craft Atelier, a yarn store with crocheting and weaving workshops.
Tiny Rabbit Hole
Address: Block 4, Everton Park, #01-48, Singapore 080004
Opening hours: 2pm to 8pm (Mondays to Fridays)ㅣ12pm to 5pm (Saturdays and Sundays)ㅣClosed on Wednesdays
Website | Facebook | Instagram
Also read:
Craft Atelier Is A Yarn Store In SG With Crocheting & Weaving Workshops For A Fun Date Activity