Singaporeans Triggered
Whether we like it or not, the movie is defining Singapore for an international audience.
And some people are not happy. Chinese privilege expert, Sangeetha Thanapal, wrote Crazy Rich Asians is a milestone, but it shouldn't be.
"The few Brown people featured in it are seen in service positions to the glamorous and wealthy Chinese characters. The dominance of East Asia in the worldwide imagination of who constitutes the idea of Asia is troubling…"
Singapore is just a setting
Many popular movies are set in New York City, with communities of minorities such as Mexicans, Jews, Koreans, and Jamaicans. Must they all be represented to appease the 'woke'?
2008's runaway hit Slumdog Millionaire boasted an almost all Indian cast.
Not just a commercial success of an estimated worldwide gross of US$377,910,544, it also garnered seven Academy Awards, way before the #oscarssowhite movement.
I doubt Slumdog MIllionaire accurately depicted the diversity of life in India. But the story focused on a boy's struggle with poverty and his relationships, which resonated with a worldwide audience.
Similarly, Crazy Rich Asians is about a family's struggle with their reputation, social class, and love—universal themes that can resonate with everybody.
Racial representation
Singapore is a multi-racial society, a concept that has been drilled into our heads since primary school. When representing Singapore, we must include the four major racial groups—Chinese, Malays, Indians and Eurasians.
It is natural for us to be triggered when we compare this Hollywood presentation with our official representation.
Is it fair to expect Hollywood producers to possess this political sensibility?
The premise of the movie is about the lives of the super high economics status (SES), which the good 99.9% of us cannot claim to be a part of.
It doesn't represent the minorities well, and it doesn't represent most of us either.
Personal story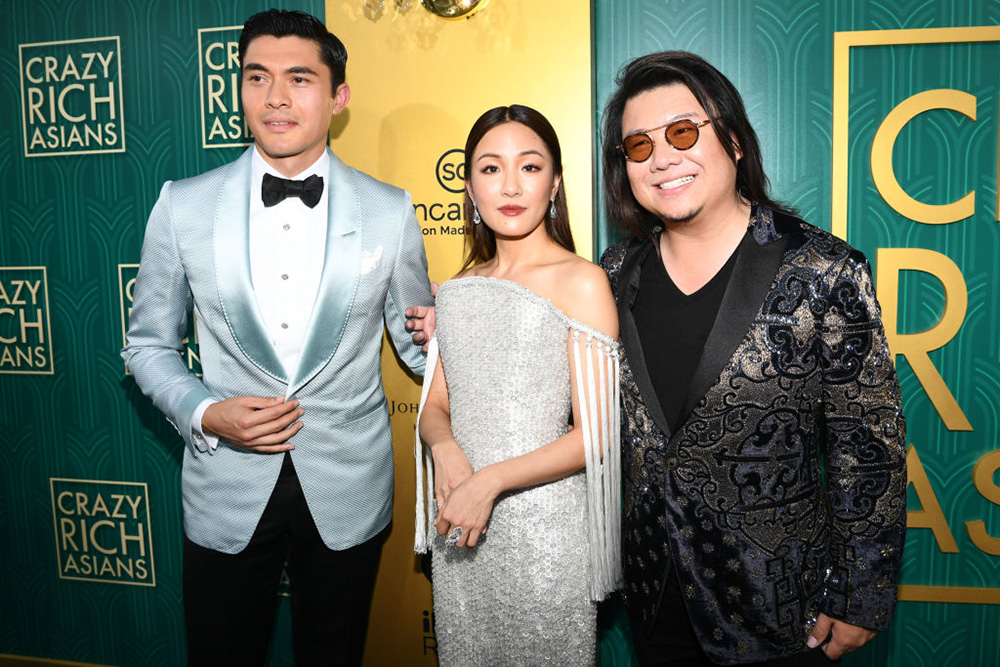 Author Kevin Kwan, has expressed that a lot of the material such as its characters and anecdotes, are based on his personal experiences growing up.
Besides entertaining a mass audience, the book was also a tribute to his own upbringing and heritage. It is unfair to expect him to treat his story with the sort of gravity critics are trying to pin him to.
"It's touted as a win for representation in the US because of its all-Asian cast, but the focus is specifically on characters and faces of East Asian descent, which plays into issues of racism and colorism that still exist, not only in the US but in Asia. Ironically, in Singapore, Chu's all-Asian boast is nothing more than a perpetuation of the existing Chinese dominance in mainstream media and pop culture." Journalist Kirsten Han writes here.
Also Read:

A Hollywood movie
Director Jon M. Chu has expressed that the journey to create a movie like this, was a risk.
"…It was so hard to convince Caucasian people that this movie was for them. And Asian people, if they didn't know the book, they thought the title was offensive. So it was always an uphill battle." Chu mentioned here.
Some have criticised that the main leads are not Singaporean.
In various interviews, Chu also explains the importance he placed on the casting, to bring Kwan's book to life.
With most commercial films, the producers will pick a familiar face to sell the movie. In this case, Rachel Chu, is played by Taiwanese-American actress Constance Wu, who has a proven track record of playing a comedic character from the hit TV show Fresh Off The Boat.
For the male lead, Jon M. Chu must have determined Henry Golding's charisma strong enough to take a gamble on a new face.
There are probably many factors which determined why one actor was favoured over another; country of origin not being the only consideration.
It is clear that casting was prioritised from the Malaysia and Singapore region, with talents like Tan Kheng Hua and Michelle Yeoh playing sizable roles in the movie.

Crazy Rich Asians' characters do not sound Singaporean
Singaporeans are enamoured with their own pidgin, known as Singlish, and will go to great lengths to defend it.
Are we losing sight of this movie's aim to appeal to a global audience; not just to tickle your national pride?
Having lived in New York and Japan, I experienced that Singlish or English spoken with a heavy Singaporean accent is not easily understood by most foreigners. I have to organise my speech into proper English sentences (I try, at least) and enunciate with an affected accent, to be understood.
Singaporean content creators rarely look beyond their shores; banking on colloquialisms and local stereotypes to pull off their jokes. Jack Neo's movies are huge successes here but never go beyond our shores, besides Malaysia.
A movie is a commercial enterprise and Singapore, while providing the setting of the movie, is just a tiny fraction of the movie's market.
Let's Be Positive
Actress Tan Kheng Hua mentioned in her Anderson Cooper interview, that Filipinos, though not represented in the movie, are immensely touched and excited by this cultural coup.
I am sure the movie has its flaws. But you cannot dispute the passion that the director, cast, and producers have put in, to tell the story well, in a culture that might be foreign to them.
All while trying out a mould-breaking formula that might be a financial risk for the stakeholders.
It is after all, just a feel-good movie. If you don't like it, you can watch Ah Boys To Men 5.
Also read:

Edited 24/8/2018 for brevity.
Cover image: Source