Apart.sg Cremation Rings
It's true that death is inevitable, but despite this knowledge, it's still a struggle for many of us to talk or think about it. Especially when it comes to our loved ones, it's nearly impossible to imagine the immense pain of eventually losing them one day. 
For 30-year-old Andrew Lim, the conversation about death came much earlier than he expected. In early 2022, his father suffered a suspected cardiac arrest and almost passed away. Struggling with grief while his father was in the hospital, Andrew realised that no matter what, he wanted to at least keep a part of his father close to his heart.
That sentiment transformed into an idea. Andrew started creating cremation rings out of this realisation, in hopes that he can help others deal with their own grief of losing their loved ones too. We spoke to Andrew to find out more about this traumatic incident and his journey to starting Apart.sg.
Receiving a call from the hospital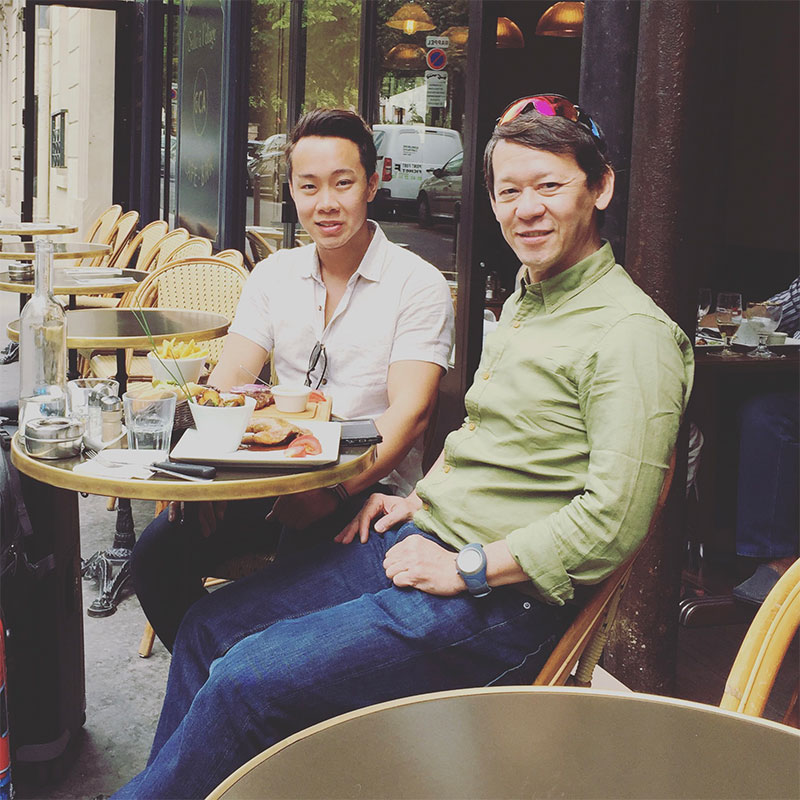 Andrew and his father
Image courtesy of Andrew 
"I am very close to my dad — I cannot emphasise that further. My dad and I are like best friends, and he's always been my hero from childhood till now," Andrew shared. Even through the shaky screen of my video call, I could see the sincerity and love from Andrew's eyes as he talked about his father.
Earlier this year, Andrew was out celebrating his birthday with his friends at an escape room. Here's the thing about escape rooms — phones aren't allowed inside. This is so that you can be completely immersed in the experience. However, after enjoying the session and pulling his phone out of the locker, Andrew was shocked to discover that he had 30 missed calls.
"I received a lot of messages from my sisters and mother, asking me where I was and that I had to go to Singapore General Hospital (SGH) immediately. All my sister said was 'something happened to papa's heart. It doesn't look very good,' and my heart immediately sank. My whole body felt numb," Andrew recalled.
We can't imagine what it was like to be in Andrew's shoes at that moment, to be happily celebrating his special day, yet suddenly discovering that his father had been admitted to the hospital. 
His close brush with losing a loved one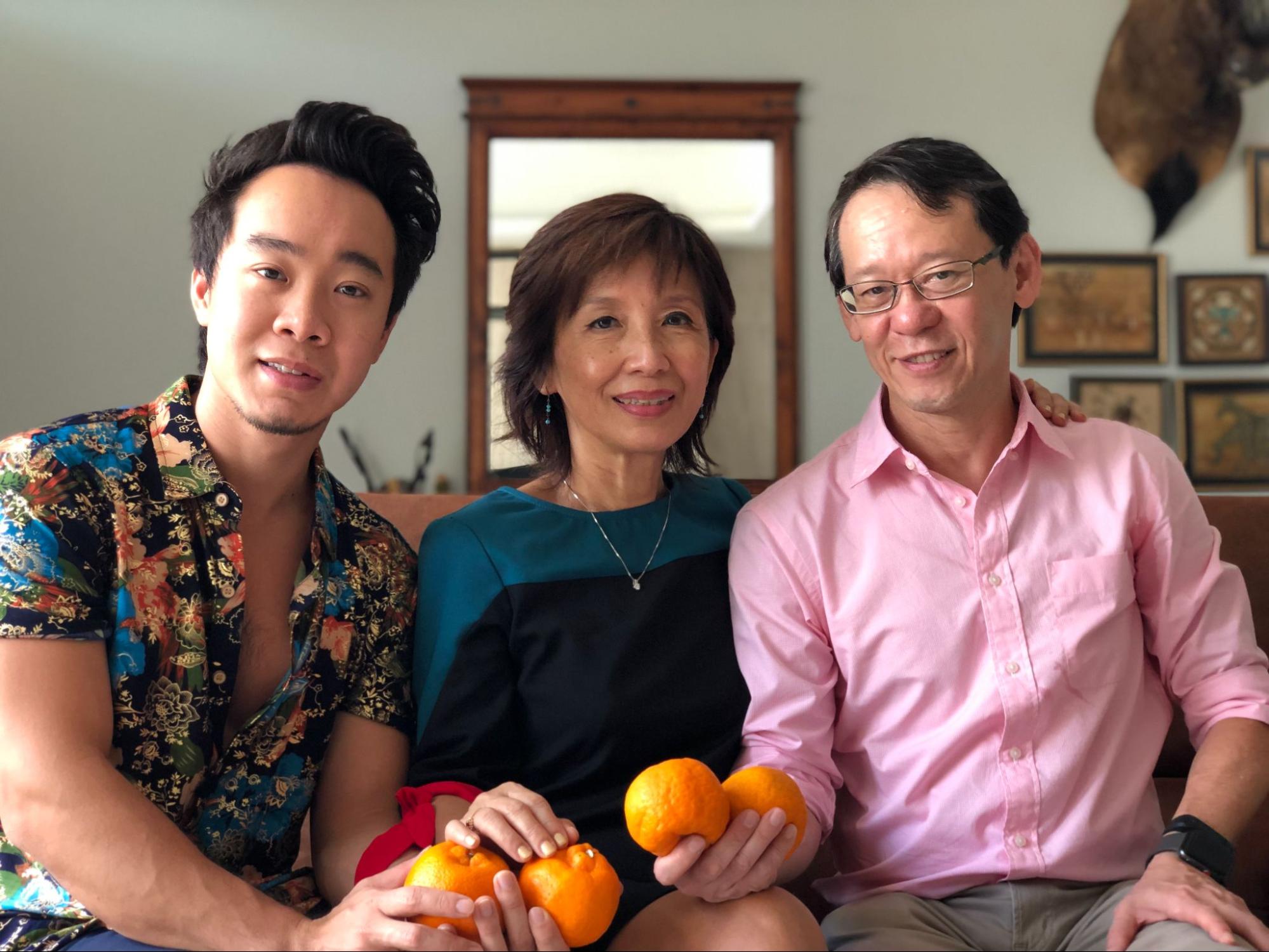 Andrew and his parents
Image courtesy of Andrew 
As Andrew was rushing down to the A&E, a million thoughts raced through his mind. "What if papa passes away?" was at the forefront of his paranoia.
"The thought of my father passing away was something I couldn't even fathom. Things would never be the same again." 
As Andrew was looking back on this incident, he realised that he was still struggling to explain to me his emotions even until now, sharing that "I wish I could give you a better answer, but it's hard to describe the pain." 
Rushing down to the A&E, Andrew and his sister stayed from 3pm to 1am awaiting updates about their father's condition. Unfortunately, due to Covid-19 restrictions then, they couldn't see him either. All they could do was sit at the roadside in hopes that he would be okay.
Eventually good news came — it was nothing too serious. His father had a suspected cardiac arrest and still had to undergo a number of tests, but it was nothing too sinister. 
"If my father were to really pass away, I need a part of him with me," Andrew declared. On top of that, Andrew also travels often, so he hoped to bring a piece of his father with him around the world. Lo and behold, the idea of wearing cremation rings was born.
Creating cremation rings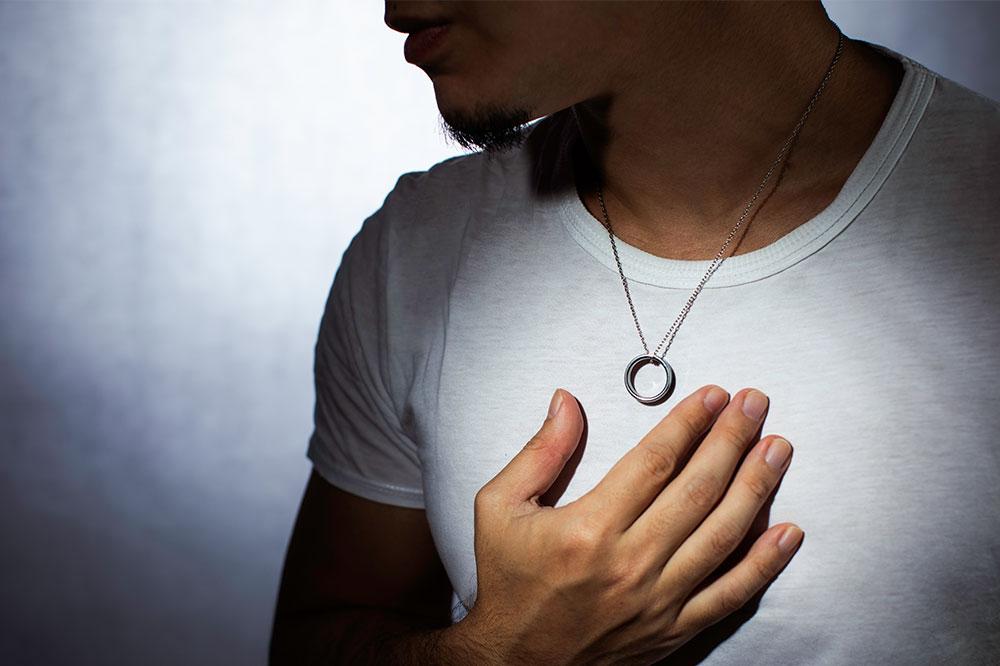 Image courtesy of Apart.sg
Cremation rings was something that Andrew had originally thought of a few years back, but he never had the motivation and "never understood the need for it" — until his dad's close shave with death. 
From early research, Andrew discovered services that allow you to turn ashes into diamonds, yet he realised there were some issues. Firstly, these diamonds were way too expensive. Secondly, most of the designs are necklaces and bracelets designed for women.
Thus, Apart.sg was conceived, offering affordable and gender neutral cremation rings to sentimental individuals who would like to keep a part of their loved ones with them after they have passed. The collection features rings that are timeless and classic, each available with a chain to hang around your neck as well.
Also read:
Losing My Loved Ones Twice Before Turning 18 Years Old Helped Me Acknowledge My Fear Of Death & Emotions
Reaction from family and friends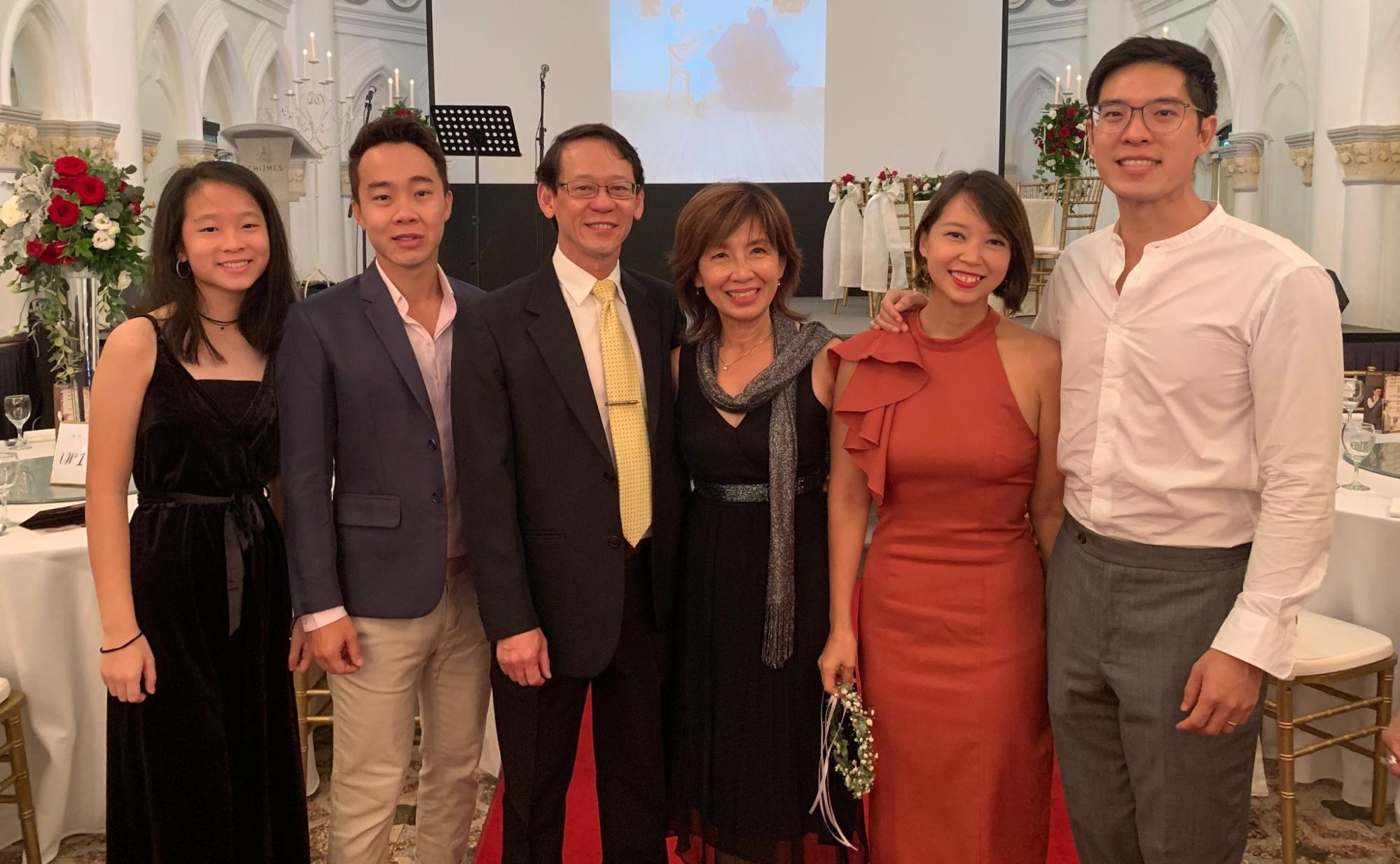 Andrew and his family
Image courtesy of Andrew 
As compared to western countries, Andrew notes that Singaporeans struggle to talk about death in general. But he strongly rejects this mindset, explaining that "death is inevitable. There's no point in avoiding talking about it because it may seem taboo. We should be more open minded and prepared because who knows? It can happen to anyone at any time, even you."
Of course, Andrew is also aware that some people may find the concept of cremation rings to be a little too morbid for their liking. But he doesn't let these thoughts bother him, sharing that it's fine as "everyone copes and deals with death differently."
"I'm sure there are people like me who are a bit more sentimental and less pantang. They might feel that they want to continue loving this person even after they have passed, and these rings will represent the time and happiness spent with them." Andrew's parents have been very supportive of his journey with Apart.sg too.
According to Andrew's observations, he realised that the younger generation are more accepting of this concept. Apart.sg also offers its services to pets, which some of his friends have expressed interest in for their own pets that have passed. 
"Losing a pet is the same as losing a loved one — it's not easy. Especially since a pet is something that you've cared for so much. At least to me, there's not much of a difference."
Future plans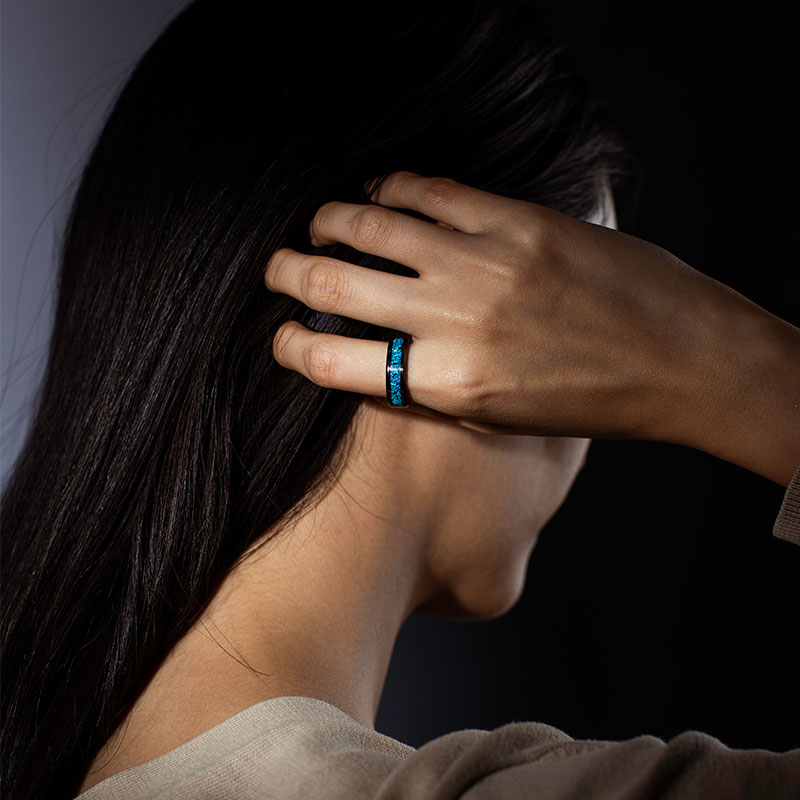 Image courtesy of Apart.sg
Believing that planning for death is important, Andrew also revealed that these conversations made him realise what his parents' last wishes are. Personally, as someone who's also afraid to speak up about the topic of death, talking to Andrew made me realise how important this is. 
After all, you don't want to be caught in a situation where you don't know what to do after your parents pass on and feel regret.
What Andrew really wanted the most while thinking about his father almost passing was having the ring represent a memory that will never be forgotten. "But who knows when the day actually comes? It's going to be terrible for sure, but with these cremation rings, at least I know how to cope and understand myself better."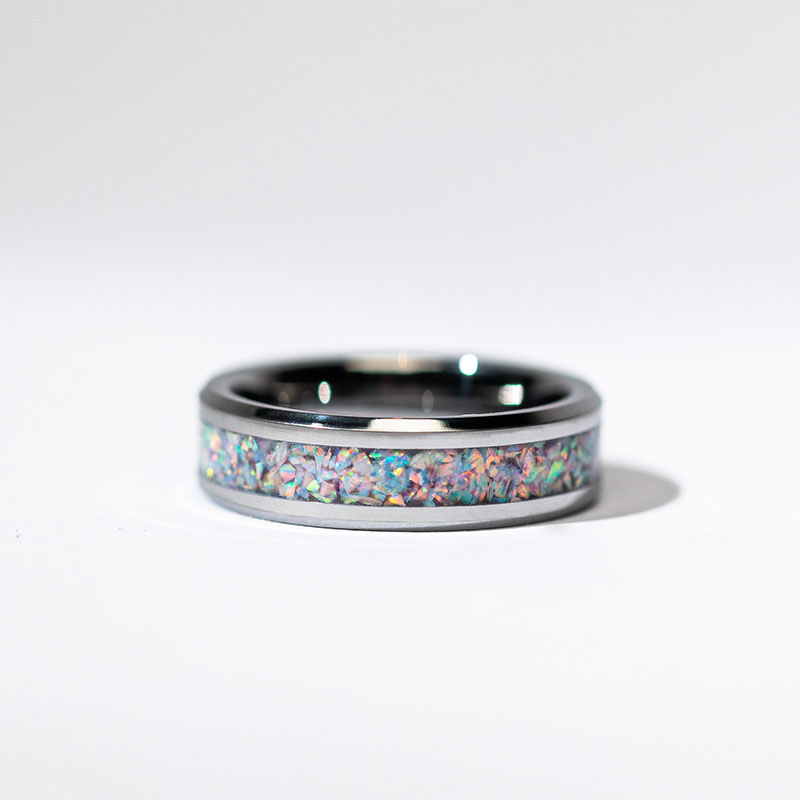 Orchid Purple Opals on Tungsten
Image courtesy of Apart.sg
Moving forward, Andrew hopes to work with different funeral parlours who can introduce these rings to people who are grieving. Rest assured that there's no cross contamination either — each ring is made from scratch by hand. 
Andrew himself learned how to make these rings, made from crushed opals and three different base materials: Tungsten, Black Ceramic and Sterling Silver. 
When asked about his future plans? "This might be a bit strange," Andrew warns me in advance while laughing, "but I want to come up with another collection for couples — not specifically for those who have passed away. Maybe I'm just an overly sentimental guy, but I turned a few strands of my girlfriend's hair into ash and put it in this ring around my neck — so she's always close to my heart."
Since Andrew is in a long distance relationship, this cheesy statement undoubtedly made me "awww", making me think I was witnessing a Korean drama instead.   
At the end of the day, Andrew reminds us that Apart.sg doesn't just deal with ashes. "Not everyone gets cremated too, such as Muslim families, so even a strand of hair works. If people feel like this product can help them process their grief better, then I hope for Apart.sg to be able to do so."
Almost Losing His Father Taught Andrew Lim To Better Understand Death & Grieving
Luckily for Andrew, the shock of his father's incident came to him without any horrible expense. But that was more than enough to wake him up and realise that he has to treasure his loved ones and learn how to process his feelings of grief better.
As a photographer who specialises in themed photography and even started his own beef jerky business, Andrew is always keen on trying new things. As such, the birth of Apart.sg begins his new journey of opening up more conversations about death and grief in Singapore.  
Cover: Andrew Lim (left), Apart.sg (right)
Responses have been edited for brevity and clarity.
Also read:
This 29-Year-Old Female Funeral Director Shares Stigmas Faced, Her Outlook On Life & How To Plan For Death