Crocs x BEAMS Loafer-Clog
With the launch of its KFC Crocs earlier this year, we know that Crocs is no stranger to an unexpected collaboration. This time, the brand has joined forces with Japanese clothing brand BEAMS to put a luxe spin on the famous clogs.
Loafer-clog design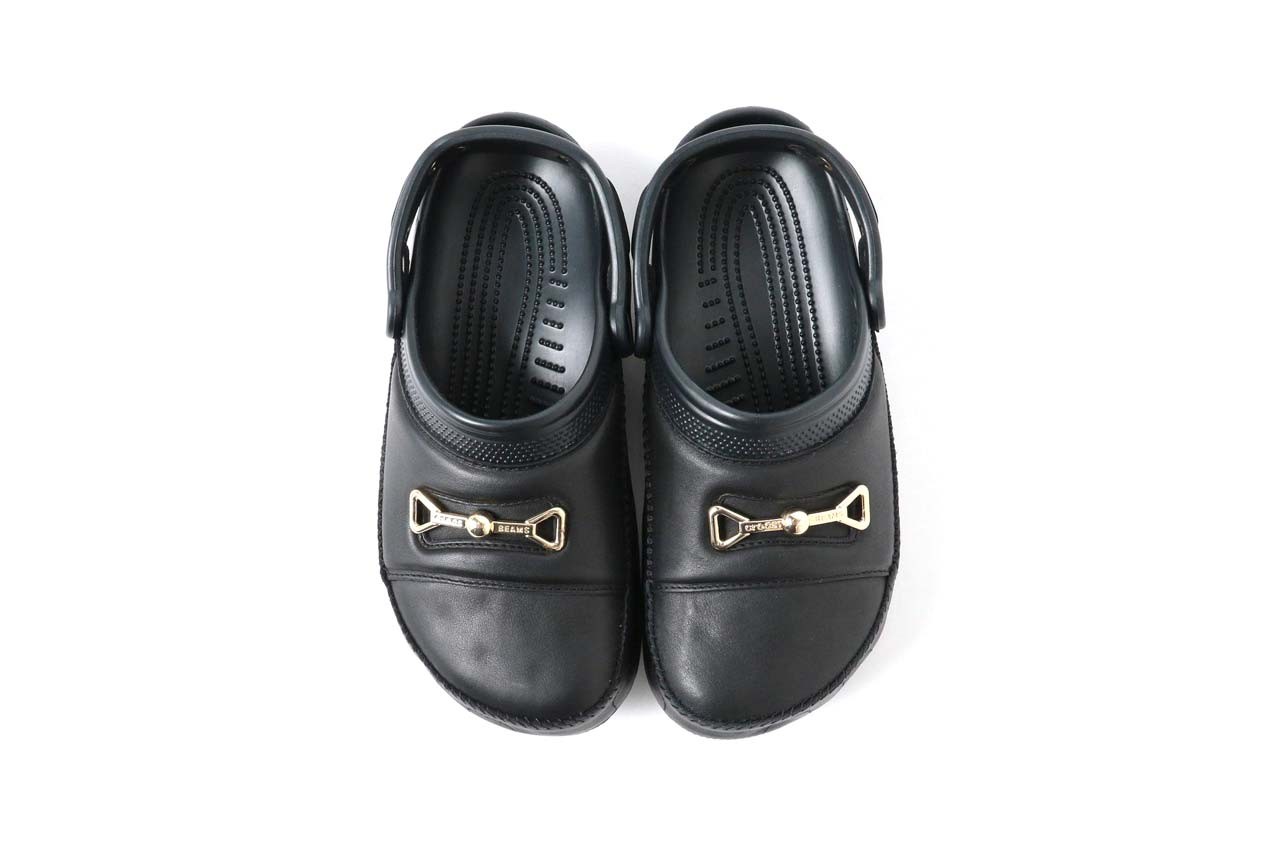 Source
The lightweight shoes have an all-black upper with exposed black stitching for a leather loafer-like appearance. If the horsebit hardware on the front of the loafer-clog looks familiar, it might be because it reminds you of the gold detailing on Gucci's loafers.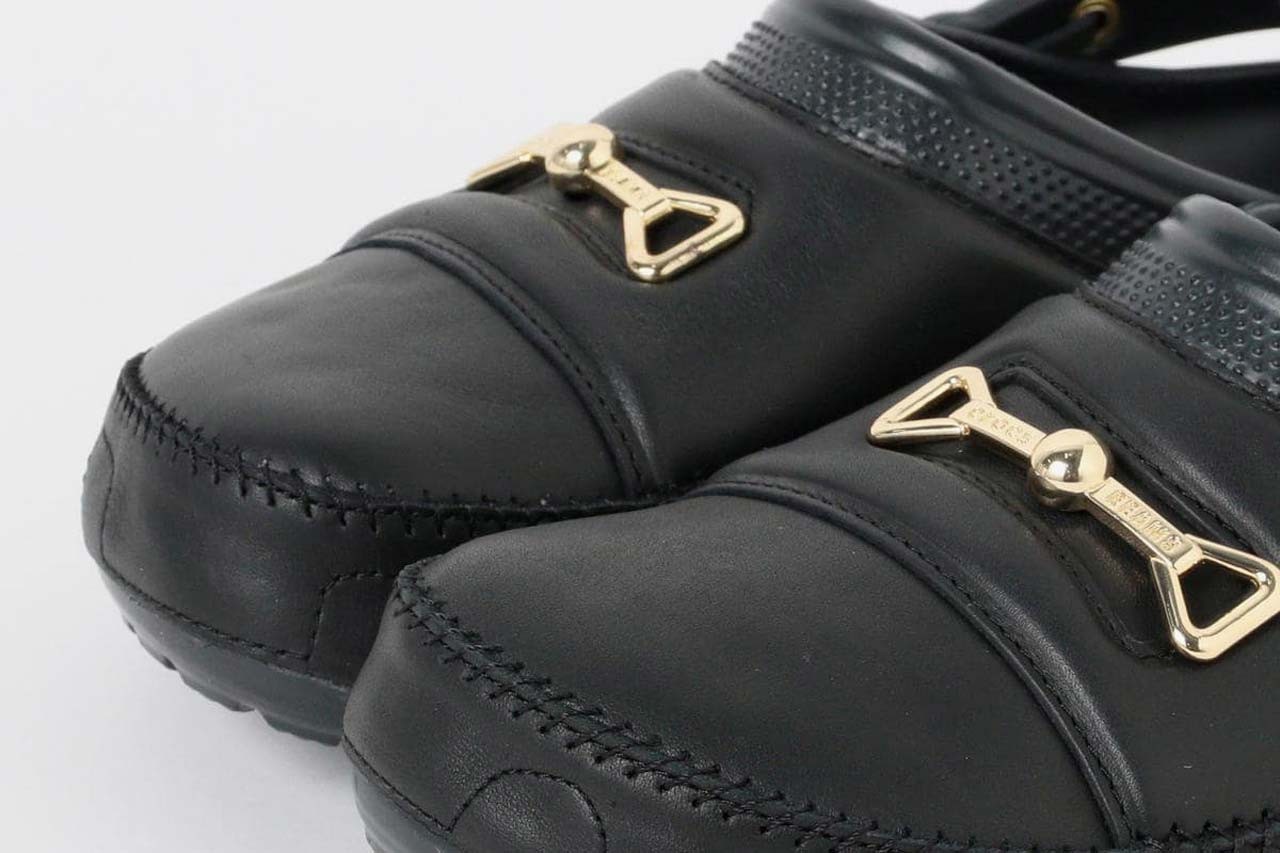 Source
With the words "Crocs" and "BEAMS" on the gold-tone buckle for a co-branded logo, it offsets the signature casual style that's synonymous with Crocs. There are touches of gold on the straps and heel, along with eyelets that are reminiscent of boat shoes.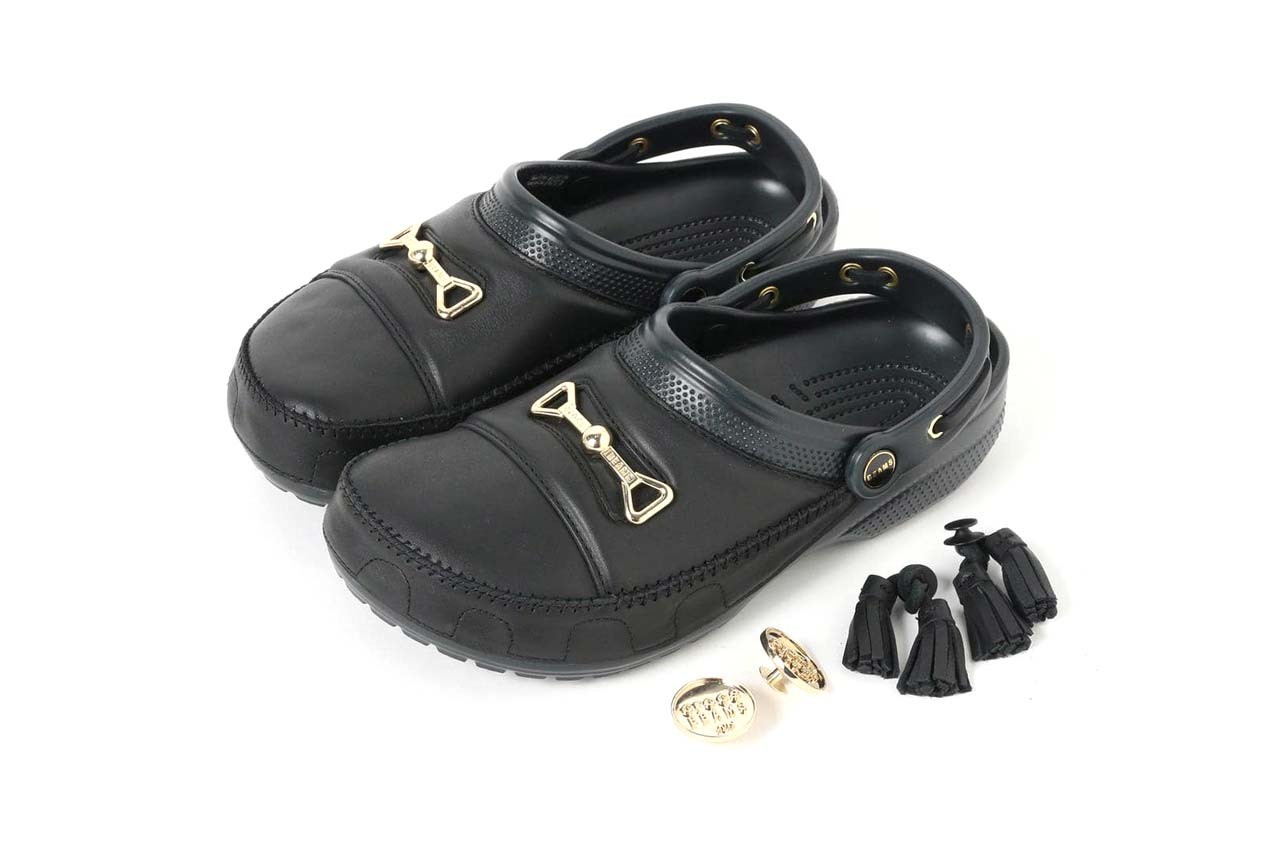 Source
The loafer-clogs come with detachable tassels and Jibbitz charms, so you can up the fancy factor whenever you feel like it. 
Also read:
KFC x Crocs Clogs Are A Must-Add To Your Bucket List If You Love Fried Chicken
Previous Crocs x BEAMS creations
This isn't the first time Crocs has teamed up with BEAMS to create a new shoe design. Last April, the collaboration produced zany slip-on Crocs that had sun visors, fanny packs and fringes on them.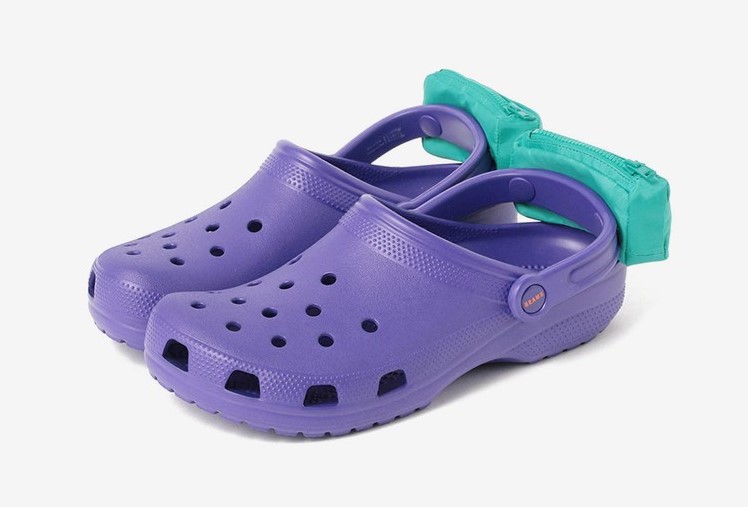 Source
The most memorable of the 3 has got to be the Bespoke Pocket (above), which features fanny packs attached to the back of the shoes. Located on the straps, these zippered mini-bags are great for storing your knick-knacks when you've run out of pant or skirt pocket storage space.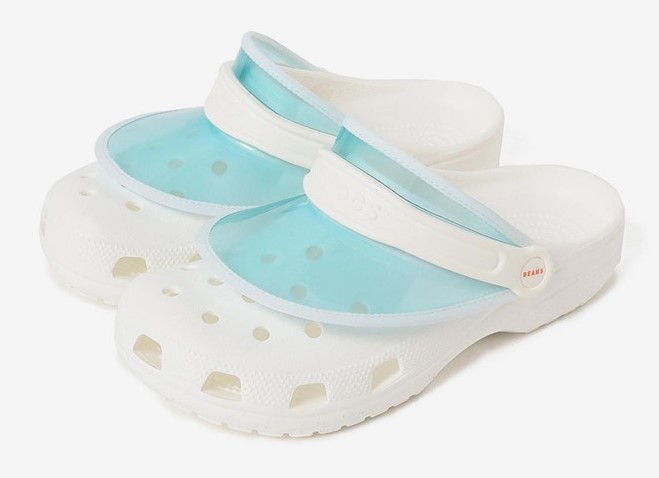 Source
Crocs and BEAMS also created the Bespoke Sun Visor Clog (above). Each shoe has a sun visor at the front, attached to the hind strap. If you ever needed a pair of pool-ready slip-ons to match the sun visor on your head, these will fit the bill.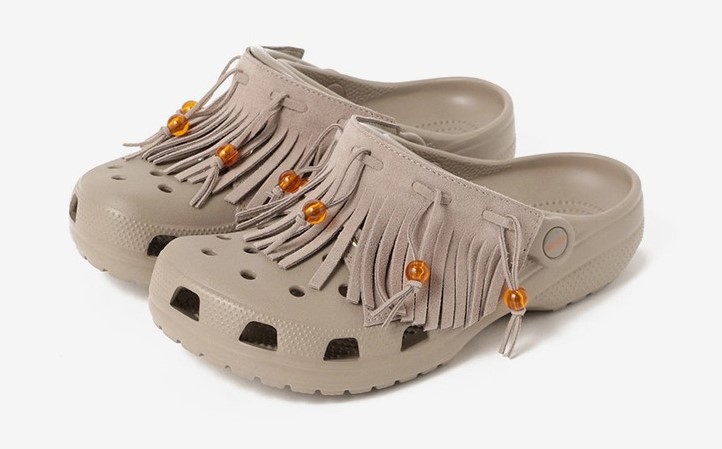 Source
Last but not least, the Custom Fringe Clog (above). The hind strap features a beaded fringe detailing that can be brought to the front of the shoe.
The Crocs x BEAMS Loafer-Clog Will Elevate Your Comfy Home Attire
Each pair of Crocs x BEAMS Loafer-Clog is priced at ~S$132, and they're now available on the BEAMS webstore. 
Cover image: Source
Also read:
The Latest Comme des Garçons Play x Converse Sneakers Will Brighten Your Day In 3 Vibrant Colourways