Darlie Pokémon Toothpaste
Just earlier this year, Darlie brought us a special collection with the limited edition Darlie X Little Twin Stars merch.  This time around, you can brighten up your homes with a special Darlie X Pokémon collaboration. 
This limited edition Darlie set includes Pikachu-themed toothpaste designs, cosy Pikachu and Snorlax cushions and the cutest collectable Pokémon lunch boxes. 
The Toothpaste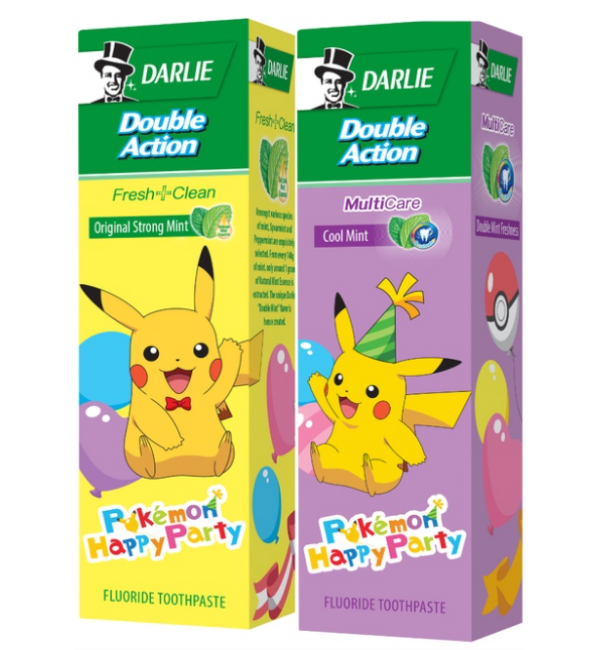 Darlie's best-selling toothpaste has been revamped with a Pokémon design: Darlie Double Action Fresh+Clean and MultiCare toothpaste packaging now feature Pikachu in all his glory to help you brighten up your morning routine. 
The toothpastes will freshen up your breath with natural spearmint and peppermint essences which reduce oral bacteria by 99% — the perfect way for you to catch' em all with a clean and bright smile.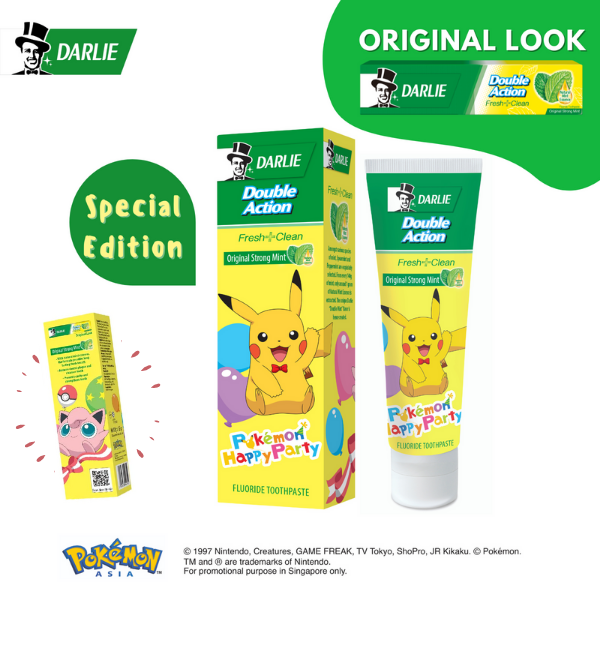 Pikachu appears on Darlie's refreshing Double Action Fresh+Clean toothpaste, dressed in a bow tie along with Jigglypuff hanging out on the back of the box.
What's more, Darlie's Double Action Fresh+Clean Toothpaste is a great option for those fond of a classic spicy mint toothpaste taste.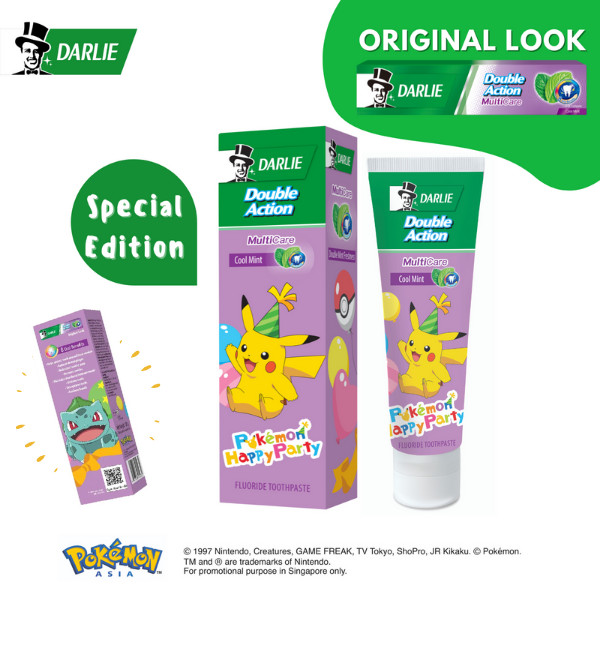 Darlie's Double Action Multicare toothpaste's new look features Pikachu in an adorable little party hat, with the endearingly stubborn Bulbasaur featured on the box as well. 
This cool mint toothpaste has 8-benefits in a single tube of toothpaste, including freshening up your breath and preventing cavities. 
Cosy Cushions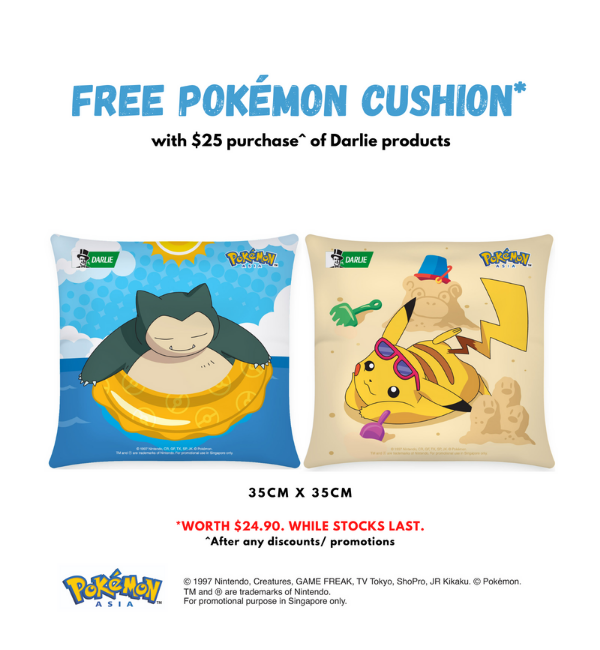 Darlie also has some summer-inspired Pokémon cushions for you to collect.
The designs include a lazy Snorlax in a yellow pool-floaty and another with Pikachu laying in sand by the beach. The cushions come in a square size of 35cm x 35cm – ideal for hugging while you're in couch-potato mode.
The best part is that the cushions are completely free with any $25 purchase of Darlie products, including Darlie toothbrushes.
Lunch Boxes
Collect these special edition lunch boxes that come in 4 designs with your favourite Pokémon characters printed on them. The designs include fan favourites Snorlax, Eevee and Pikachu.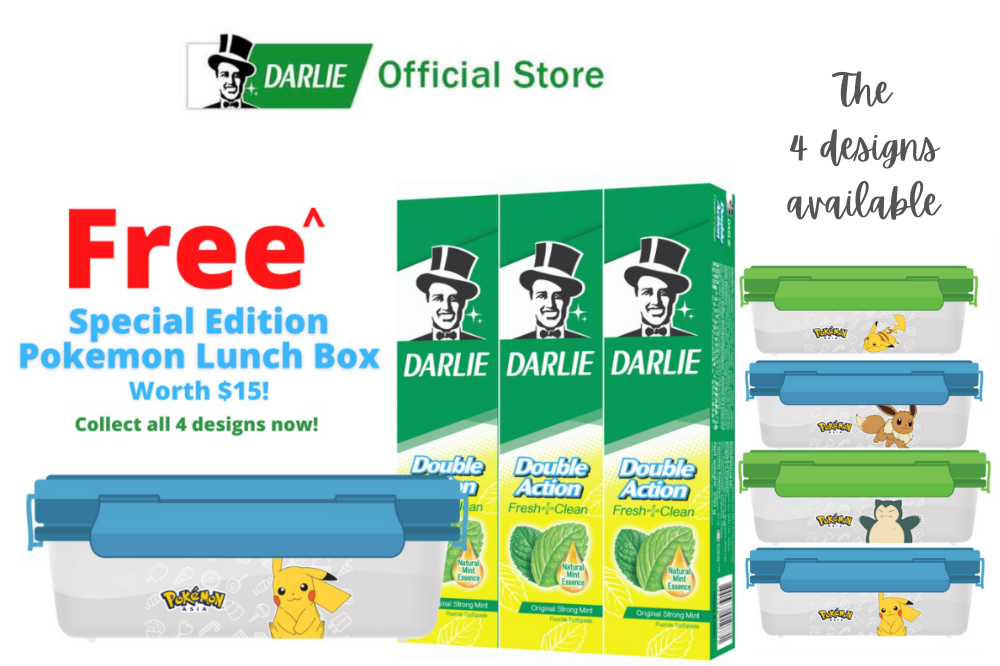 These limited edition lunch boxes also come free, with every purchase of Darlie Double Action triple pack toothpastes that are currently on promotion for $11.90 at selected stores and sites. 
These Darlie X Pokémon Products Will Add Spark To Your Smiles
Here's some great news for all you Poké-fans: this collection is available in stores locally and online now till 31 August 2021.
The list of participating stores include selected Giant, Cold Storage, Watsons and Guardian outlets along with many other leading supermarkets. Check out the full list of stores on our website. 
Items can also be found on Shopee, S-mart, Lazada Mall and Watsons Online.
Also read:
Darlie Now Has Sanrio Toothpaste With Hello Kitty, My Melody And Kiki & Lala Designs For A Sparkly Smile