Darlie Toothpaste x Sanrio 
From taking care of your summer outings with Igloo X Hello Kitty coolers to a kawaii collection of bags from The Sophia Label, Sanrio never misses the opportunity to be a part of your life. 
This time, Darlie Toothpaste Taiwan had partnered with Sanrio for a special edition collection of toothpaste featuring 3 different characters. 
The collection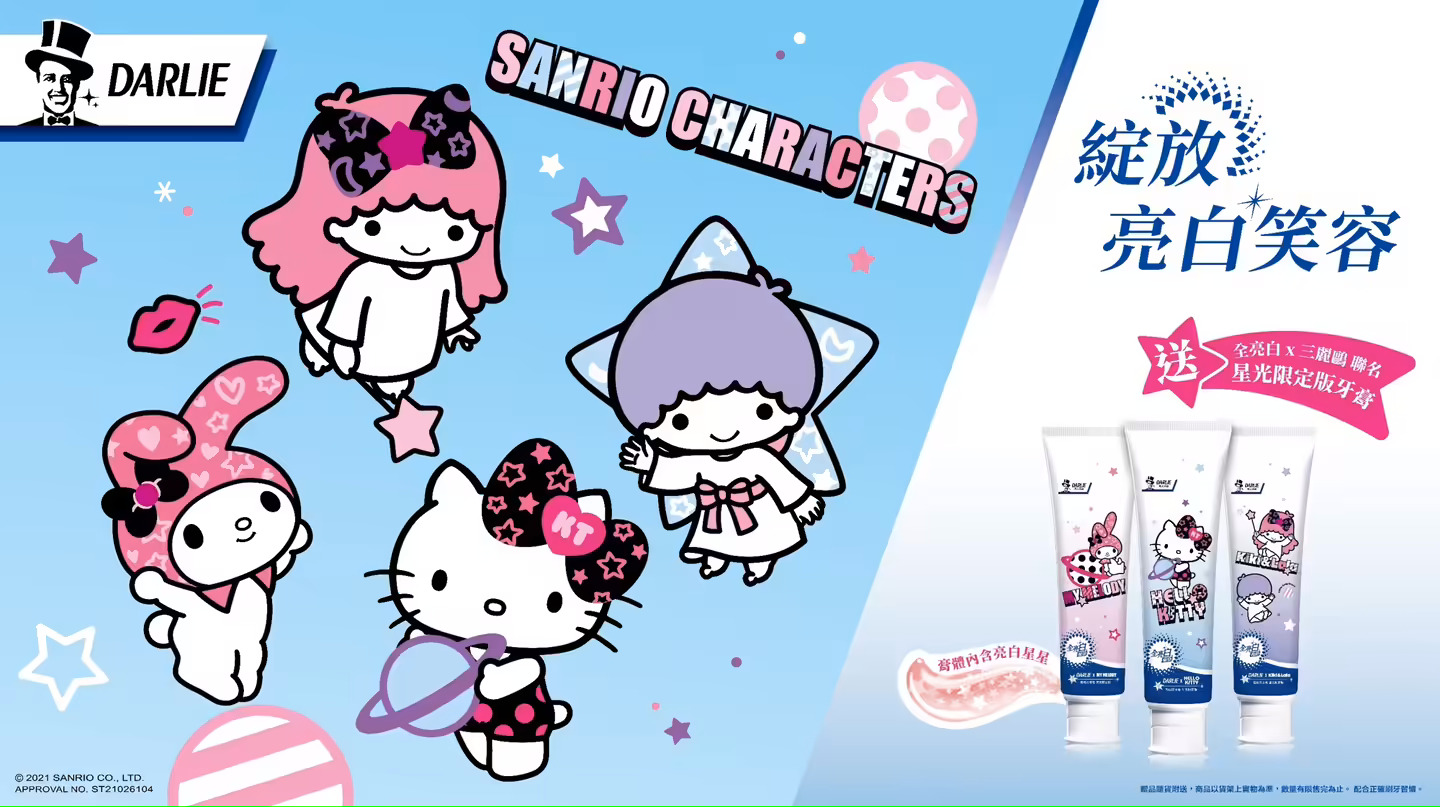 Fans of Hello Kitty, My Melody and Kiki & Lala aka Little Twin Stars are in for a treat as they are the 3 characters appearing on the special toothpaste collection. The lovely designs are worth adding to your bathroom counter. 
While each of the characters has its own unique packaging, the toothpaste comes with the same properties.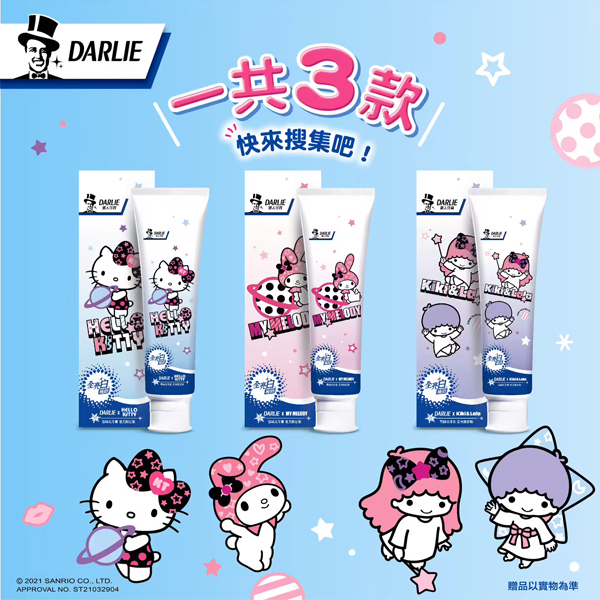 The toothpaste helps to remove surface stains, prevent tooth decay and achieve maximum whitening. On top of that, it has a classic minty taste that will leave you with fresh breath. 
Also read: 
These Sanrio Lashes & Eyeliners Come In Mini Luggage So You Can Take Your Eye Makeup To The Next Level
The toothpaste
If you thought the packaging was the only special feature you can get from this collection, think again.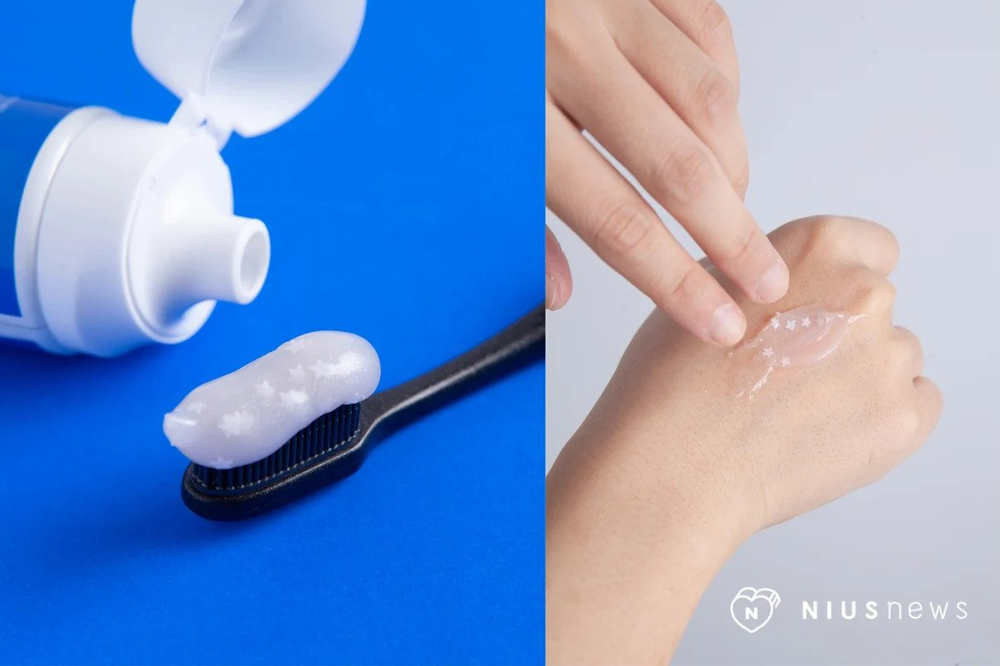 The toothpaste comes in a never seen before glittery silver paste with adorable stars that make your teeth "sparkle".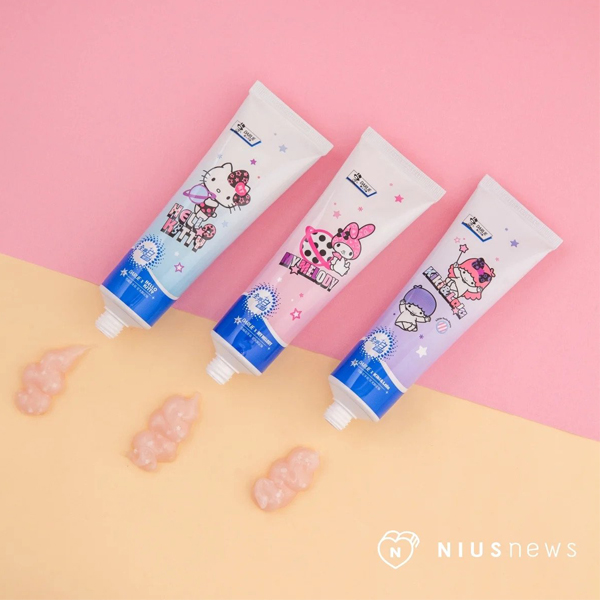 You can spoil your young ones by getting them a tube of these toothpaste. It will help them to look forward to brushing their teeth and understand the importance of oral hygiene. 
These Dreamy Tubes Of Darlie Toothpaste Make Us Look Forward To Brushing Our Teeth 
As much as Sanrio fans may want to get their hands on this special collection of toothpaste, it is unfortunately only available to those residing in Taiwan for now. It is not for sale and comes as a free gift after making a purchase of a set of standard Darlie toothpaste. Considering the huge base of Sanrio fans in Singapore, let's hope the toothpaste make their way over to our island in due time.
For those who are curious to learn more about the exclusive drop, you can check out more information on Darlie Taiwan's Facebook. 
Also read: 
Perfect Diary x Sanrio Makeup Collection Is Up To 50% Off On Shopee So You Can Cop A New Look For A Steal